Helping Toddlers Eat More Veggies- and Fruit Too!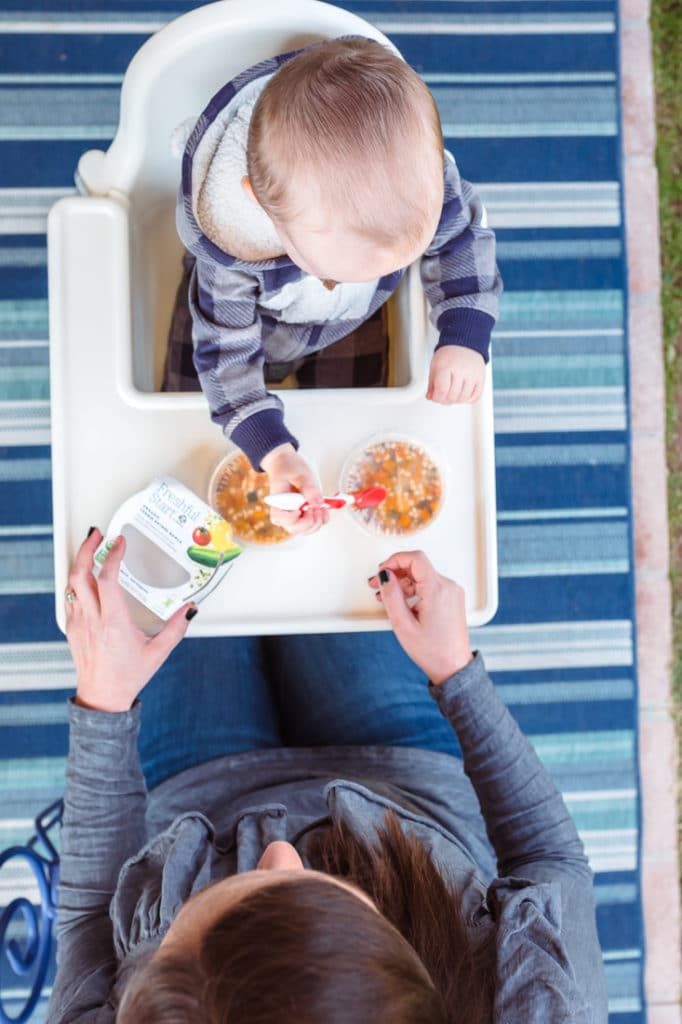 I have now survived the introduction of solids to two of my own children, and it never ceases to amaze me how different each children's eating habits are! My oldest child didn't like vegetables from the start. My baby treated fruit like it was the worst thing we could have offered for his first six months of solids.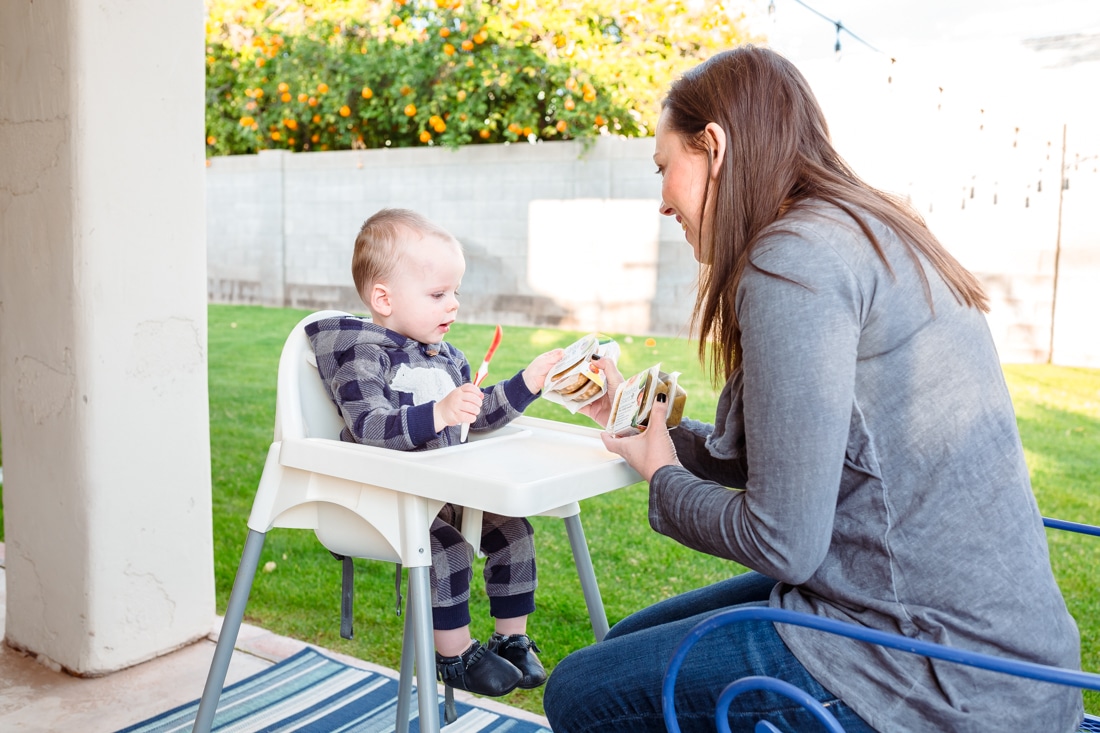 Helping Toddlers Eat More Veggies- and More Fruit Too!
We try so hard to incorporate the 5 a Day guideline to get at least five fruits and veggies in our diet each day. And now that we have kids, we do our best to help them get at least five as well! But getting a toddler to eat more veggies can feel like an almost impossible task! Or, if you're our second, trying to add more fruit is the true challenge!
Here are our main secrets we've found really help toddler eat more veggies
Make smoothies!
All fruit and veggie smoothies are such a great way to sneak in more fruits and veggies! My oldest eats spinach on the regular with little knowledge. I can always fit in a few before he even noticed. And, the more they try new items, the more used to the flavors they become.
Baby-led Weaning
We did a combo of some baby food with a lot of baby-led weaning. When they watch us eat solid food and get a taste of it, they seem to take to new foods better! I make sure there are a lot more fruits and veggies in our diets when we have a toddler in our lives for just this reason.
Find foods with blends.
We tried the Gerber Freshful Start and it was an excellent option to help introduce a new food item! I'll be honest, we don't cook with beets often, so toddler meals with varieties are always helpful in bringing in new foods.
We also love fruit and veggie pouches for on-the-go. Basically any time I buy packaged items, I look for those packed with organic veggies and fruits.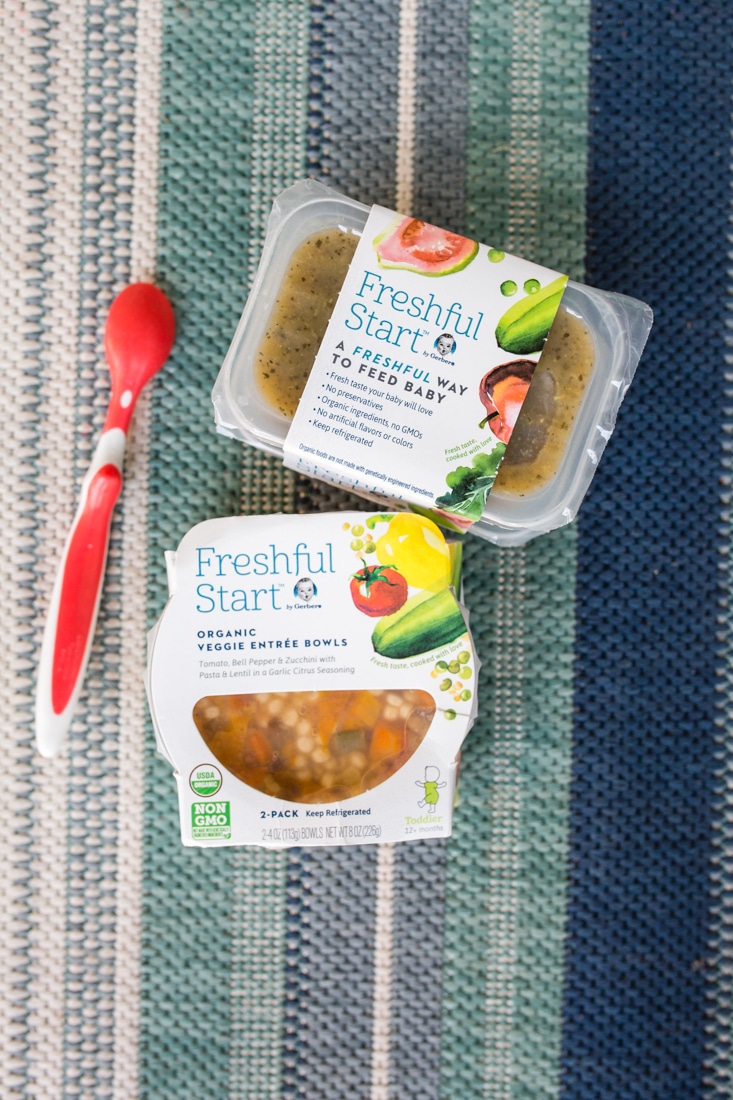 I love the fruit and veggie combos, and he loves feeling like he's a big kid eating his own version of a smoothie bowl! It's a win-win to help toddlers eat more veggies!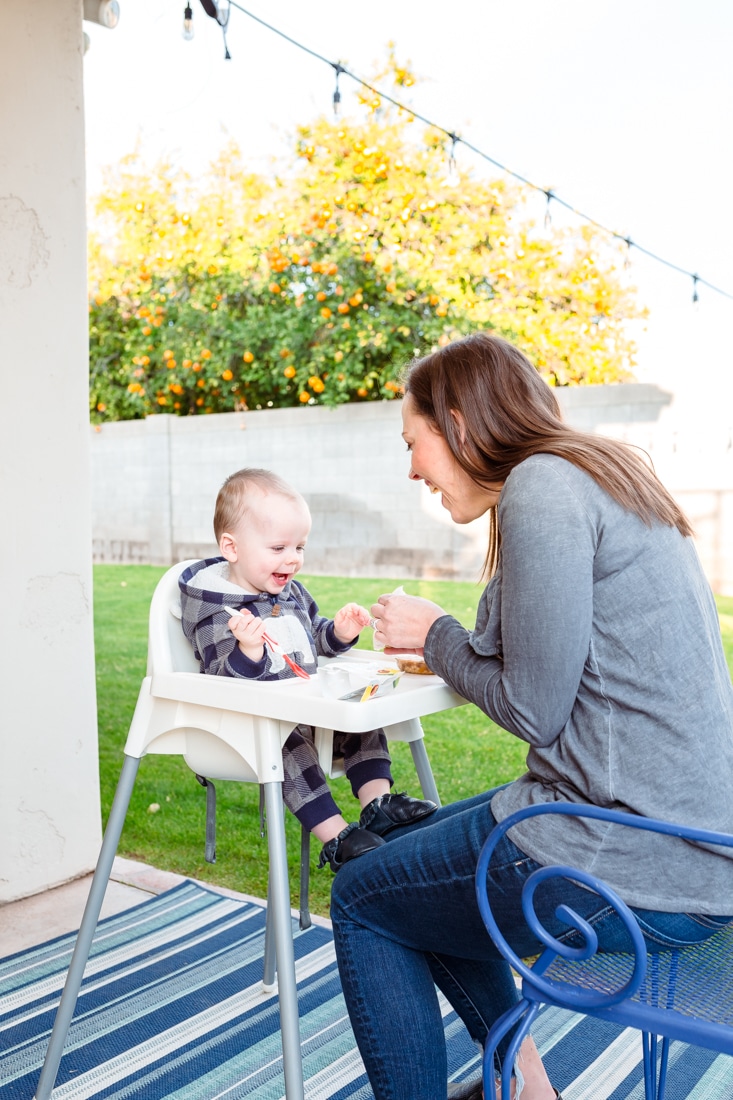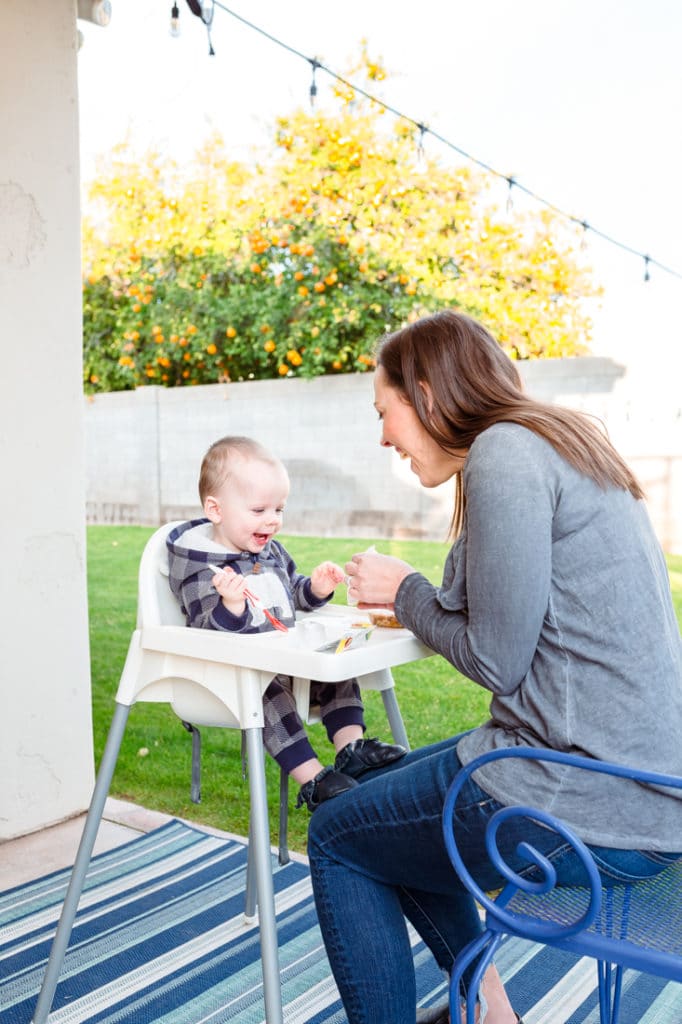 Sometimes you just need food for baby that can be ready in minutes! Even on the busiest of days when we seem to be on-the-go with a billion things to do, it's so easy to grab something I know my toddler will love! And even more than that, something I'll love that will help him get his fruits and veggies!
I love that my baby is getting his 5 a day, and doing so in a way that is so much more convenient for busy moms!
Offer them over and over again
I read a study that it can take 40 tries of a particular food for a baby to develop a taste for it. At first, that discouraged me, but I've since realized that's an encouraging thing! If at first, they won't eat it, try again! And then try an additional 38 times. You just may see success!
Be an Example
When I talk positively about veggies and eat them myself, my kids are about a billion times more likely to try things! I've seen so many parents complain about one food item and their kids refuse to even try it. Show your kids veggies can be a great thing! Serve them often! And be an example so they want to try them too.
I'm pleased to report that after two kids, we've found they will at least take a few bites, or eat the mixed fruit and veggie pouches and smoothies with ease! The more we work at it, the more we're able to watch our toddler eat more veggies willfully and happily!
Have you had any success incorporating more veggies in your kids' diets? We'd love to hear your tips and tricks!
Like this post? You may like these posts too:
Kids School Lunch Ideas You'll Both Love
Activities for Kids At Home: Screen-Free Quiet Time Activities Kids Will Love!
Helping Your Kid Learn to Love Family Outings to Restaurants: Tips for Eating Out With Toddlers
Get 365 Date Ideas!
We want to help you have the best date nights ever! Grab this FREE printable with 365 date ideas, a date for every day of the year so you never run out of ideas!