Touring Your Childhood Date
It's always been interesting to me that Jacob and I met, fell in love, and had our wedding in a city neither of us grew up in. We chose to have our wedding reception in a friend's backyard in Mesa, AZ, and most our guests were people from our college, professional, and adult lives. It was wonderful, and I wouldn't change a thing! However, I had only been to Jacob's hometown in Northern AZ a few times for quick weekend trips before we married, and he had never been to my hometown of Orem, Utah until 2 years after marriage. It's just amazing that the places we've spent the majority of our lives haven't really been introduced to each other. 
If you aren't high school sweethearts and are looking for a fun, free date idea, let me suggest taking your significant other to your hometown and touring your childhood. 
We started with lunch at Kneaders- a place many of my high school friends worked at. I visited often, picked up/dropped friends, and always enjoyed a truly delicious meal anytime I went! 
You can't beat their homemade bread!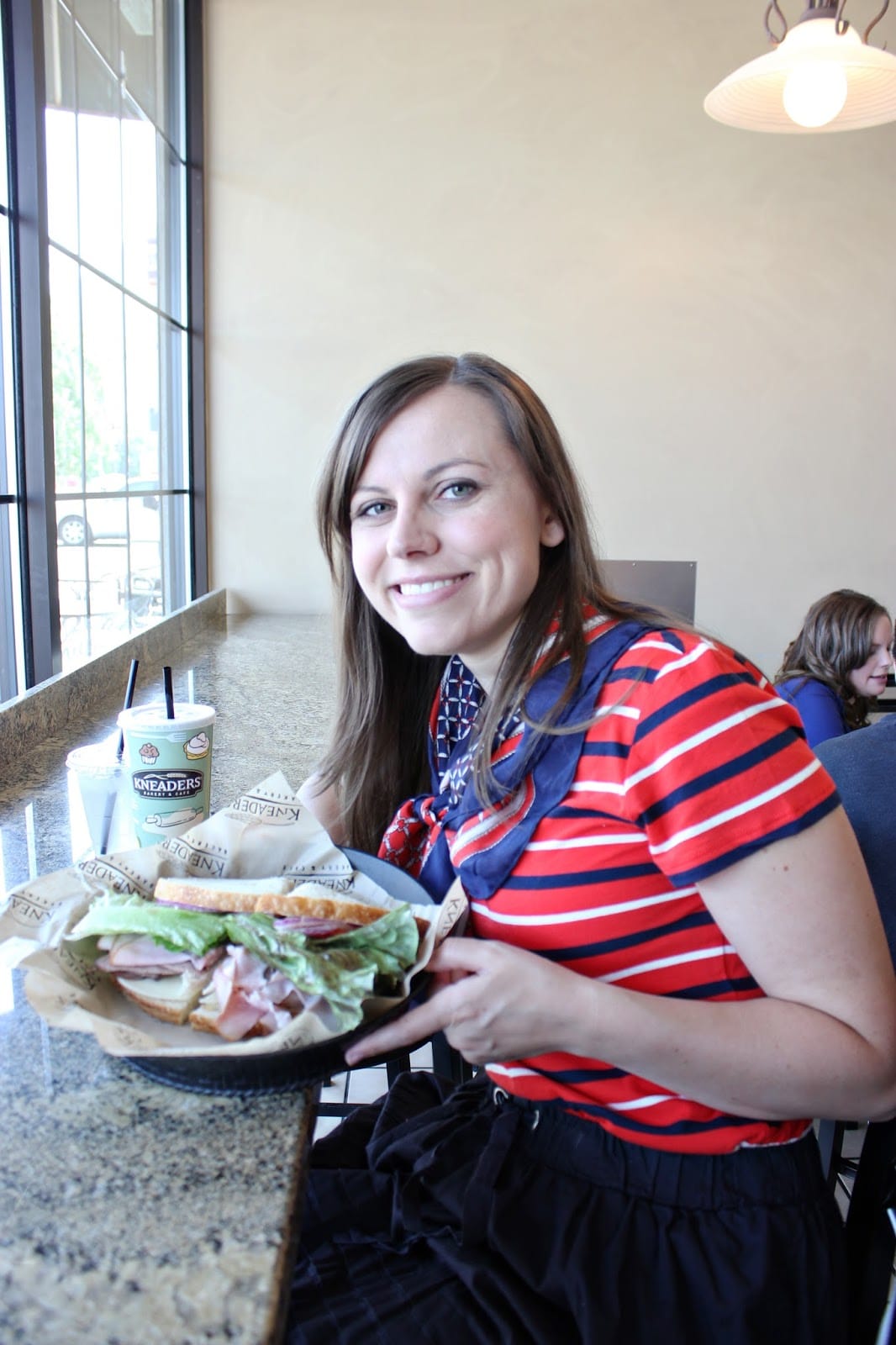 We then headed up to Northeast Orem. I had Jacob go the back way so I could show him where my dad worked for many years (Wordperfect), where I used to go on distance runs, where my soccer games were held, and where I dodged many deer in the winter who would run out of the Orem cemetery straight for cars, etc. This sparked the story of the time my best friend Kirsten was hit by a deer and the tail got stuck in the hood of the car. I was in the front seat, and trauma as an almost 16-year old was experienced. It was gross, funny, and a great memory! 
We passed the infamous Water Tower- the worst, most steep run out there. It was sheer punishment if a coach made you run it, and I still get a pit in my stomach when I look at it. 
I showed him Mount Timpanogos, explained the legend, and showed Jacob how the mountain outlines her body. This was my scene from my front porch, one I so took for granted! 
And then, we went to the house my parents owned from age 7-19. I spent 11 years of my life here.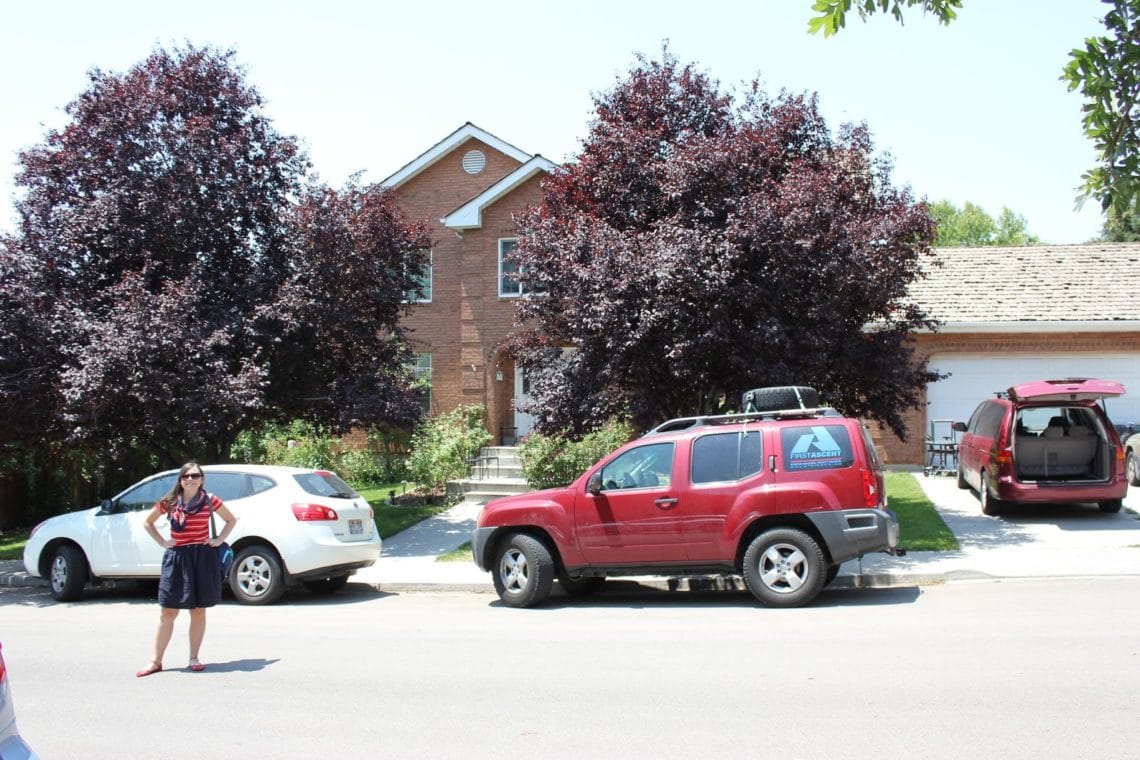 It kind of broke my heart to see it so overgrown and looking like a parking lot. My mom kept it in tip top shape, and I have many hours weeding on my resume to prove it! But nonetheless, there it was, with the trees now huge, the red brick I so loved, and the raspberry bushes still adorning the side. The rock I used to go to on the side yard and sit and read for hours was still there, and the shed I used to climb up to hide from my large family was still in tact. It's memories like those you usually don't just randomly share with a date. I'm grateful to see a place that holds most of my childhood memories and introduce my husband to them as well.
Not pictured is my junior high. I showed Jacob the steep 1.2 mile walk I did every day. Steep downhill on the way, steep uphill on the way home. I had many stories of my hair freezing to my head if left damp in the winter, sweating to death in the summer, wearing jeans wet up to my knees from snow saturation, etc. When I am an old woman and tell my grandchildren we walked 2 miles in the snow uphill both ways, it will all be true except there was technically a downhill one way.
I also took Jacob to my high school. Where I spent way too much time. Being a soccer player, NHS member, student body officer, cross country runner, and DECA member kept me here all day and evening for most of my teen years. I am lucky, I had a great high school experience with amazing friends and teachers. I'm definitely someone who feels high school isn't the pinnacle of one's life, and I was so ready to leave that I rarely think about it or talk about it anymore. I've been by it once since I graduated, and that was over a decade ago! It was fun to go down memory lane after so long, and to share memory lane with my husband.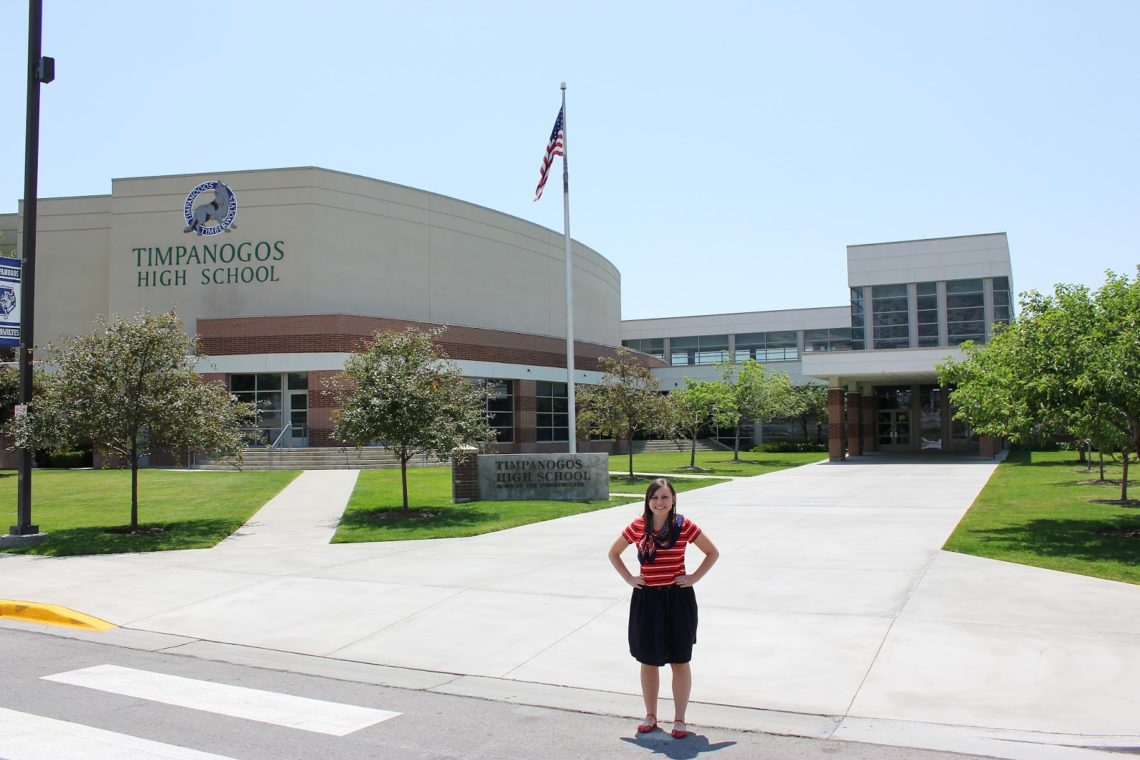 And just to prove he was there….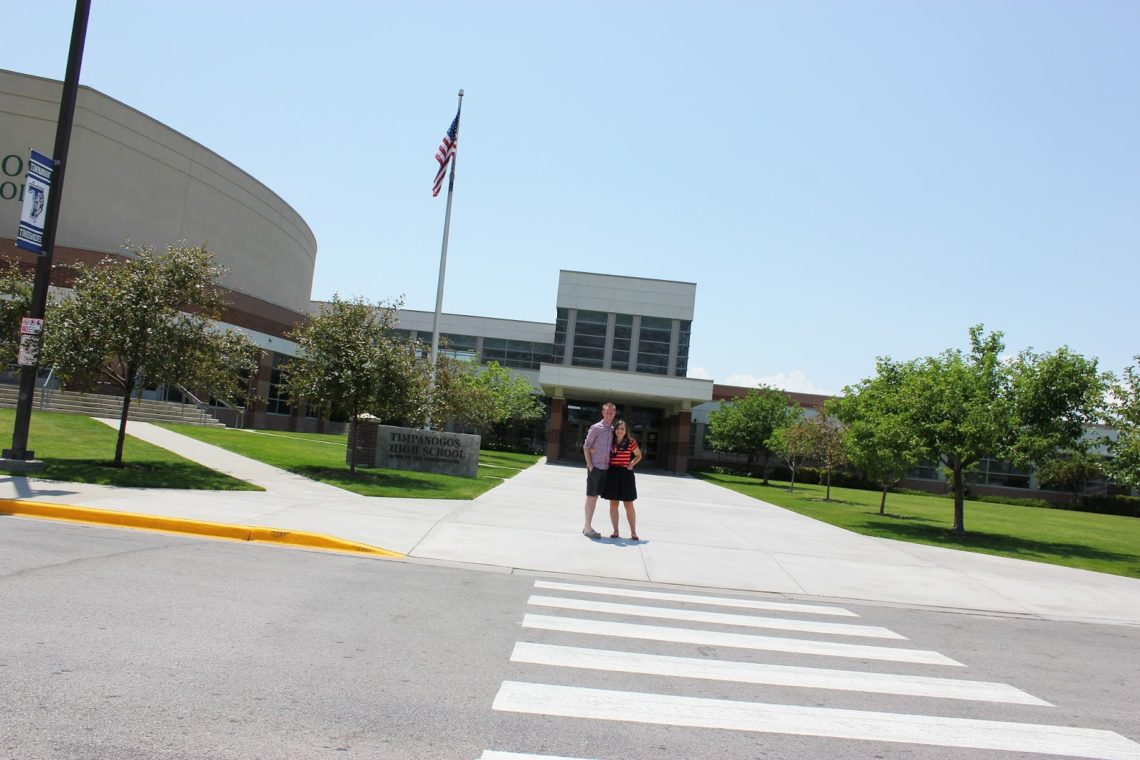 I think Jacob still loves me, even after meeting Utah Camille for the first time. It's crazy to me that he's never known that girl. In my defense, I've never known childhood Jacob. We were both ready to grow up at 18, left home early, and never looked back. Sometimes stopping to look back is a good thing. Sometimes talking about things other than work, the future, the Wall Street Journal, home improvements, church responsibilities, etc. can be a really great thing. I think it helps you see your spouse in a different way, understanding where they came from can really be an amazing experience to share together.
I also think you'd better make sure your date gets to enjoy a Sonic slush if they walk through your childhood with you in almost 100 degree weather.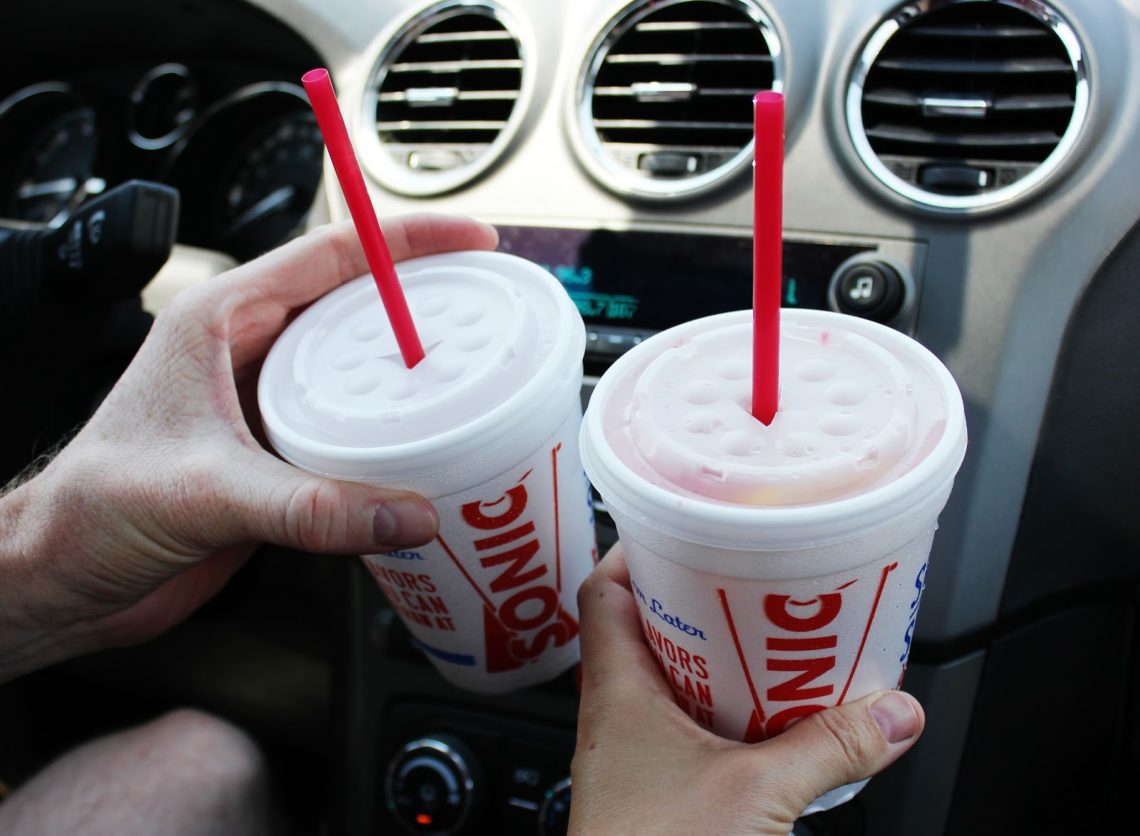 Get 365 Date Ideas!
We want to help you have the best date nights ever! Grab this FREE printable with 365 date ideas, a date for every day of the year so you never run out of ideas!