Date Info: 
Utah Olympic Park 
Price: Free Museum and Practice Observing 
Location: Park City, Utah 
I have always wanted to take a date to Utah Olympic Park. I went in high school on a student council retreat back in the day, and I've loved this place ever since.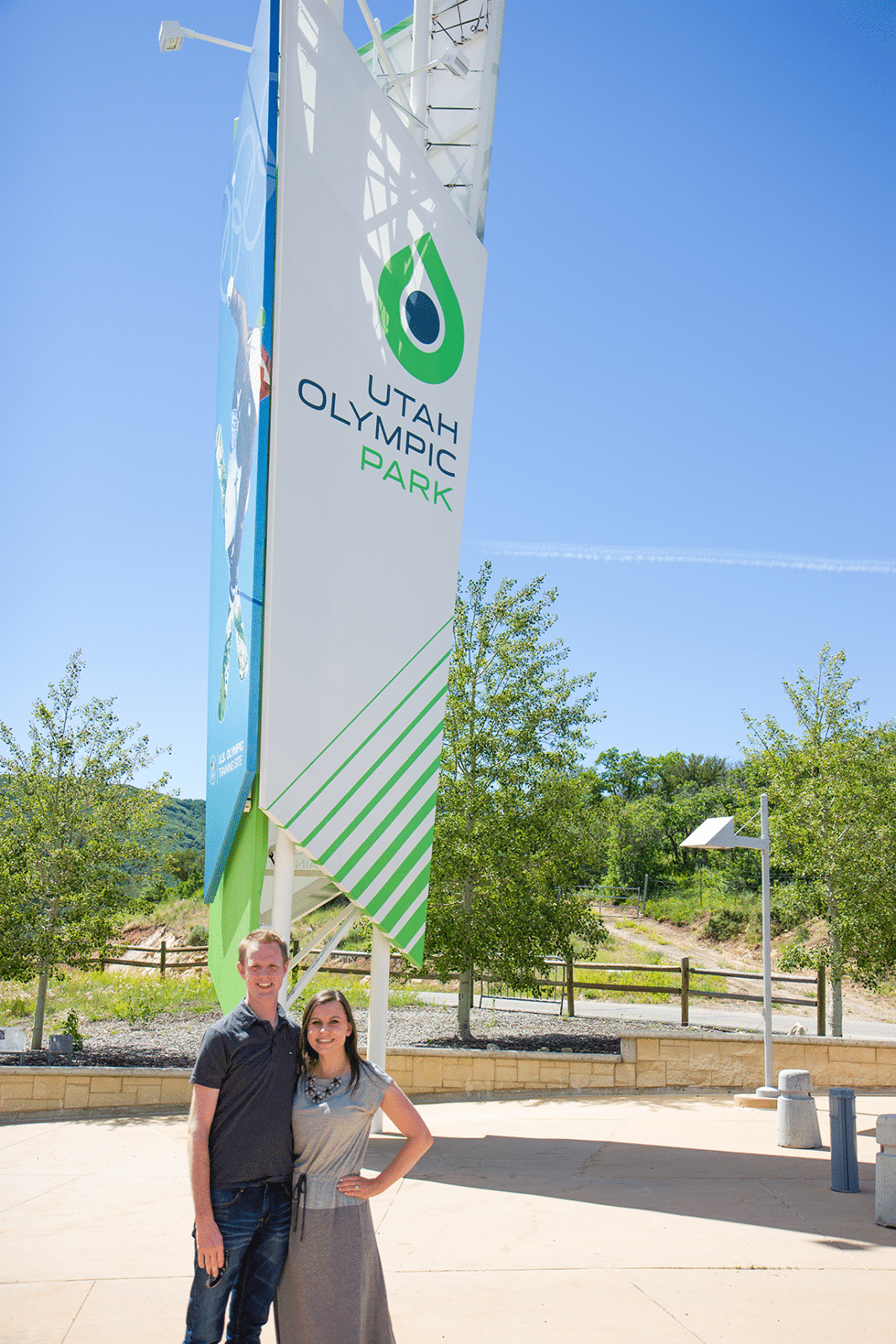 I was lucky enough to be in Utah during the 2002 Winter Olympics, and get to attend a hockey game. My dad thought it would be a once-in-a-lifetime experience and spoiled all his kids with one event ticket. I adored being near this amazing event, particularly at a time when the world really needed to come together again in a post 9-11 world only months after the tragedy. It was such a positive and happy time, and such a healing experience. The Utah Olympic Park pays tribute to this with activities and museums that show the history of these games.
One of the coolest things to do there is totally free. Grab a chair and watch water jumping in the summer. When ski lifts are closed, this is how aerial tricks are practiced.
We also spent some time reading about the Olympians, the history of skiing, and looking at the artifacts from the games- also all totally free to do!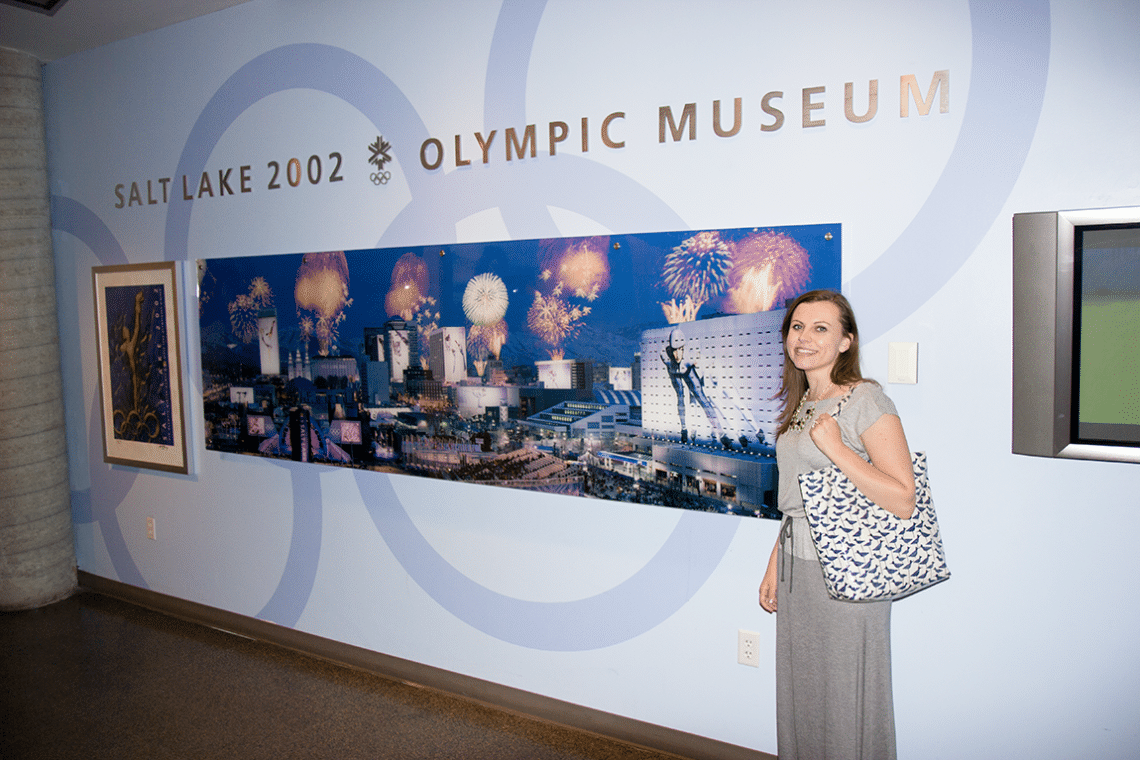 Plus they have their own photo-staging moment with the torch. We love photo booths, this was right up our alley!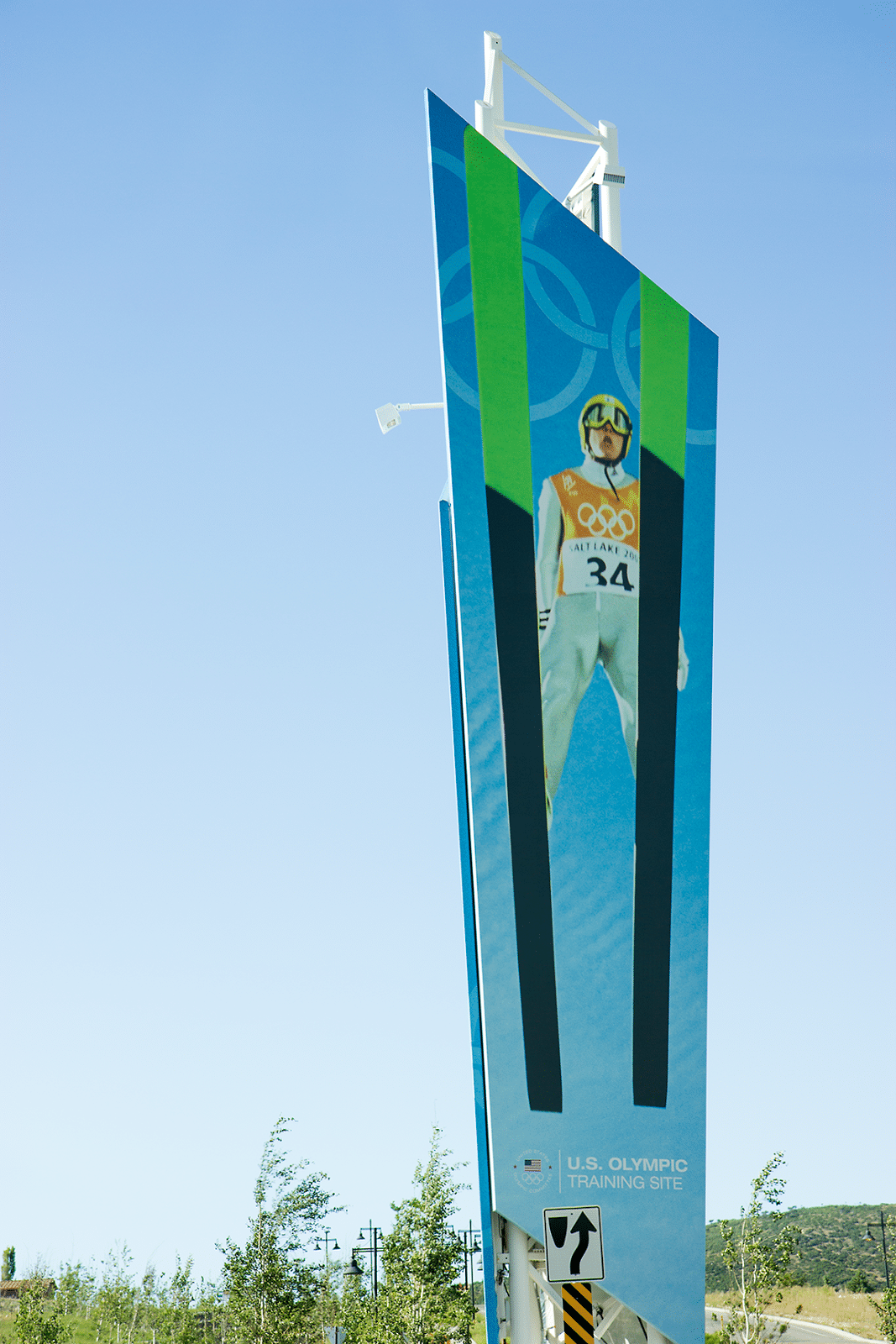 You can easily spend an hour or two just hanging out for free, but there are paid activities to do too. The Zipline, Alpine Slide, and many others can be found here, and they are worth some attention too! I can't wait to share our once-in-a-lifetime date we did while there- stayed tuned!
Get 365 Date Ideas!
We want to help you have the best date nights ever! Grab this FREE printable with 365 date ideas, a date for every day of the year so you never run out of ideas!