Valentine's Day Ball- Our Most Romantic Date Yet
Valentine's Day Ball Date Night
Date Info:
Valentine's Ball
Price: $100-$150
Location: Check your local newspaper's website for listings
I'm not sure there is a better way to describe our Valentine's date than magical. We were lucky enough to be scouring the web for cool events in our area and stumble upon a local Valentine's Day ball. It is such a cool concept this local company has going- to provide a "date night adventure" to place the couple "back in time" to a specific event or themed party. They basically want to get people out on dates having fun feeling like they are part of a movie scene. The Valentine's event was Valentine's Ball that was staged in a Venetian atmosphere in a formal ballroom. Even though we were both feeling a little under the weather, we knew this would be a once in a lifetime experience, and made sure we went all out!
Getting Fancy for Valentine's Day
The dress was semi-formal to formal. We went with the semi since we happened to already own clothing articles to pull this off. Jacob wore his custom suit, and let us tell you that custom suits on men are well worth the money! I pulled out my vintage style dress and made sure to curl hair just the way Jacob likes it.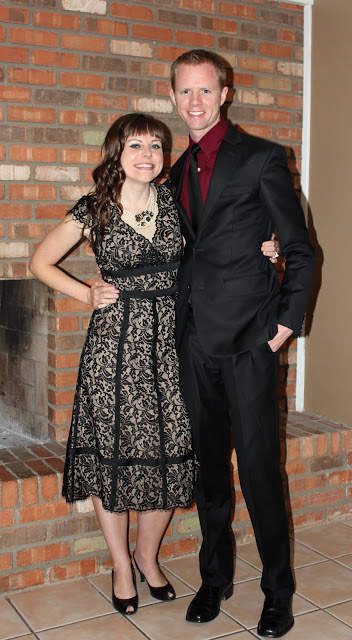 Maybe we should spend some time getting ready more often! It really does make a difference for the date. Plus it's a pretty great feeling to feel like you're slipping back in time to Prom. Only this time you get to dress up for your spouse and know there won't be any awkward doorstep scenes. Plus your odds of getting lucky are quite a bit higher. Did I just say that? I'm sure most people were thinking it.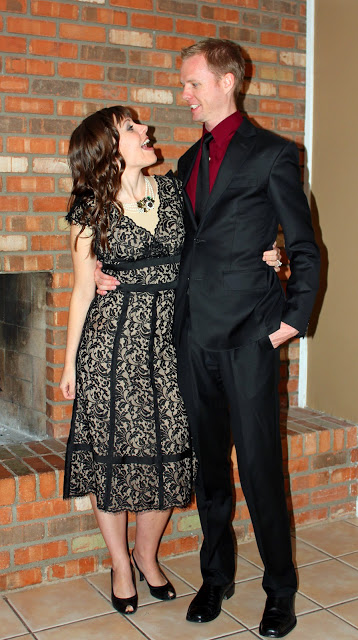 Valentine's Day Dance For Adults
When we arrived we were escorted to have some pictures taken off a red carpet as we entered the ball, followed by our seating at a private table in the most gorgeous ballroom.
We enjoyed a delicious dinner of a spinach salad with sugar crusted almonds, craisins, and mandarin oranges. We both agreed that if we only had the salad, we had been well fed!
The next course included crisp potatoes, french green beans, and the most delicious spinach creamed chicken. It was definitely one of the best meals we've ever had!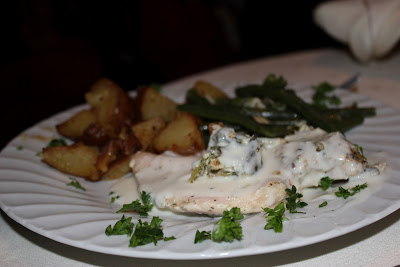 To top it off we had some amazing cheesecake, and decided to get two flavors since we couldn't decide on this delicacy.ÂThat worked out well because the strawberry and the chocolate caramel Heath bar were equally amazing!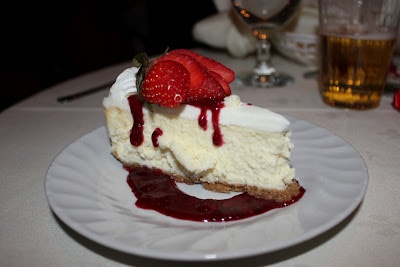 After feeling wined and dined (minus the wined part- we drank sparkling cider) the real fun began!
We commented at first watching so many elderly couples swing and dance the two-step that we were missing out in our generation. Dancing has definitely changed over the years, and it is really so much fun to see the formality and skill involved in couples dancing that is almost becoming a lost art. We both noted that taking dance classes for a date night may be in our future. It is just so cool when people can bust out those abilities! And the smiles on so many couples' faces in their 60's and 70's just melted our hearts to watch them having the time of their lives!
Don't be fooled, our inability certainly didn't stop us from getting out and pretending we knew what we were doing. We both loved going to dances pre-marriage, and sadly haven't done any dancing post marriage. We know we looked ridiculous, but we both commented after sitting out a few songs that dances are meant for having fun and the point is to get over the self consciousness and just bust a move! I'm sure the photographer will have many pictures of us in the most awkward moves, but it really was worth it to have that much fun!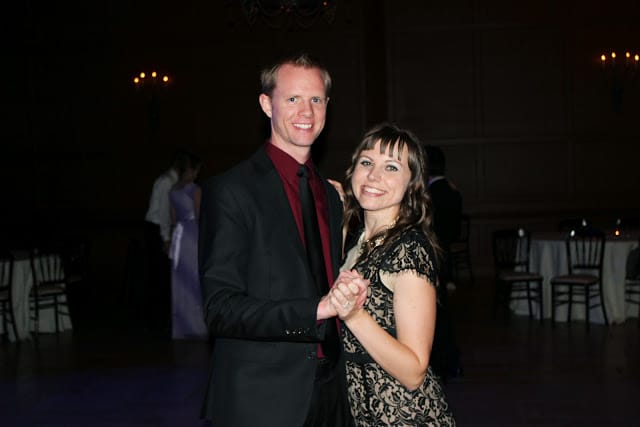 Romantic Valentine's Day Ball
The slow songs were plentiful as so many couples dedicated their songs to each other. We really enjoyed the romantic atmosphere of slow dancing on Valentine's Day. I just about melted when our dedication came up. We danced to the song we danced to at our wedding, Adele's version of "To Make You Feel My Love." We had a hard time choosing a song, there are so many great ones. But not any we felt exactly described us or our relationship.
We finally settled on this one because we both feel so committed to helping the other person be happy, and there isn't anything we wouldn't do to ensure that. This romantic moment brought forward all the feelings we had the day of our wedding, and it really was the perfect date to remind us how much we love each other and how important it is to find romantic dates to always help you remember that. We must have made a great choice because we noticed that EVERY couple was on the dance floor slow dancing to our song. So glad we could help bring on some romance!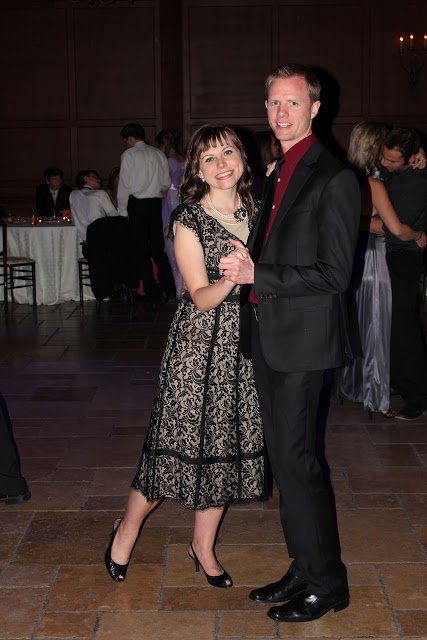 We had the perfect Valentine's Day. We both commented on how finding a local formal Valentine's Ball is truly the most romantic Valentine's Day date! A splurge date idea every now and then can really spark the romance!
Like this Valentine's Day Ball date idea? You may like test ideas too:
Valentine's Day Date Ideas for Any Budget
Valentine's Day Date Ideas Round Up
Get 365 Date Ideas!
We want to help you have the best date nights ever! Grab this FREE printable with 365 date ideas, a date for every day of the year so you never run out of ideas!