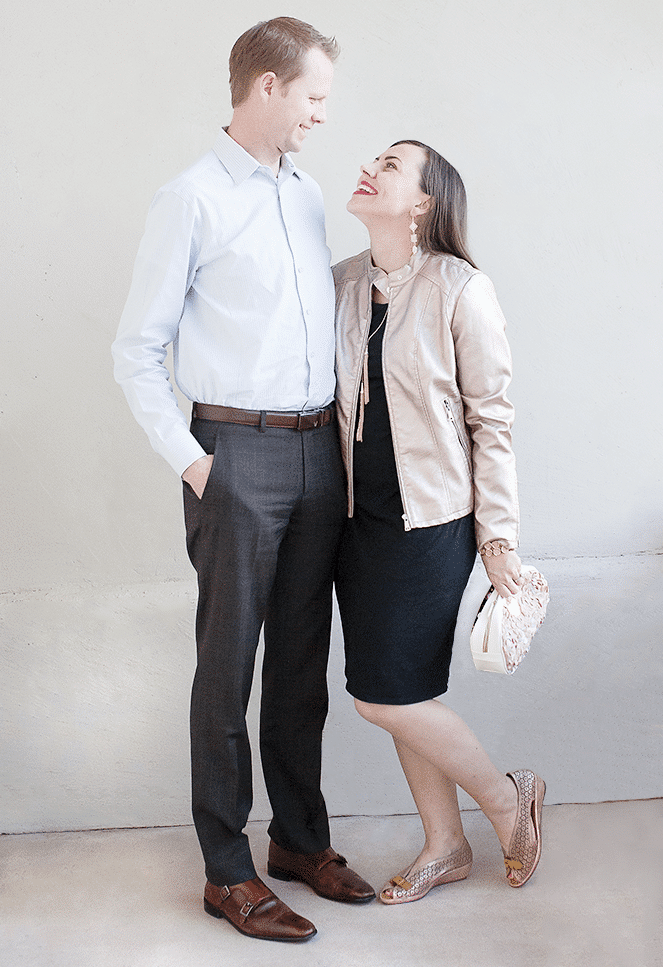 This post is sponsored by our friends at Beall's Outlet, but all thoughts, opinions, and ideas for an easy Valentine's Date Outfit are our own! 
It's no secret we love Valentine's Day, and we love finding the perfect date for Valentine's Day! We've learned there's no wrong way to do it, from the fanciest restaurant reservations you can book to a low key evening at home, it's such a great day to celebrate relationships and love. One thing I really love doing is putting together the perfect Valentine's Day outfit for our dates. Sometimes it's finding a new dress, sometimes a new top, and sometimes just a few accessories update a look, but I love to feel excited about my look for the date. And one easy place to find stylish and affordable Valentine's date outfit ideas is at Beall's Outlet.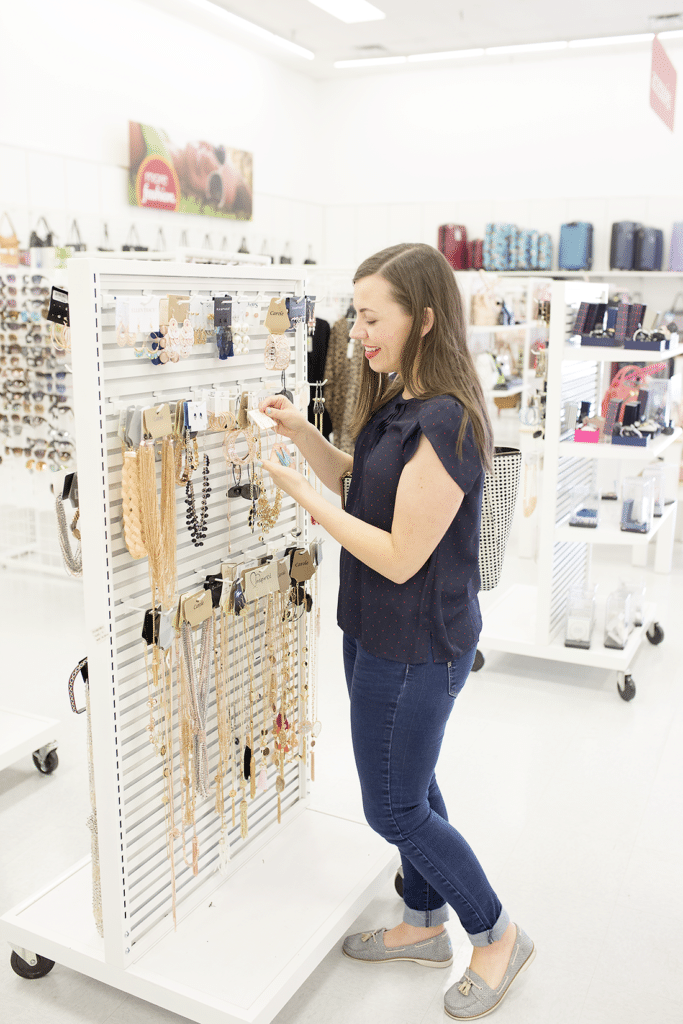 The more I thought about it, the more I realized a little black dress to accompany my barely starting to show pregnant body updated with some new accessories and shoes was the way to go. Beall's Outlet has so many amazing brands and so many accessory options that it is so easy to find something to go with any look. Since rose gold is a current trend and there were so many beautiful pieces, I decided it was perfect for my Valentine's date outfit! The little black dress gets a fun update with the pretty pinks of rose gold, and I love that I can make a complete update with really great prices!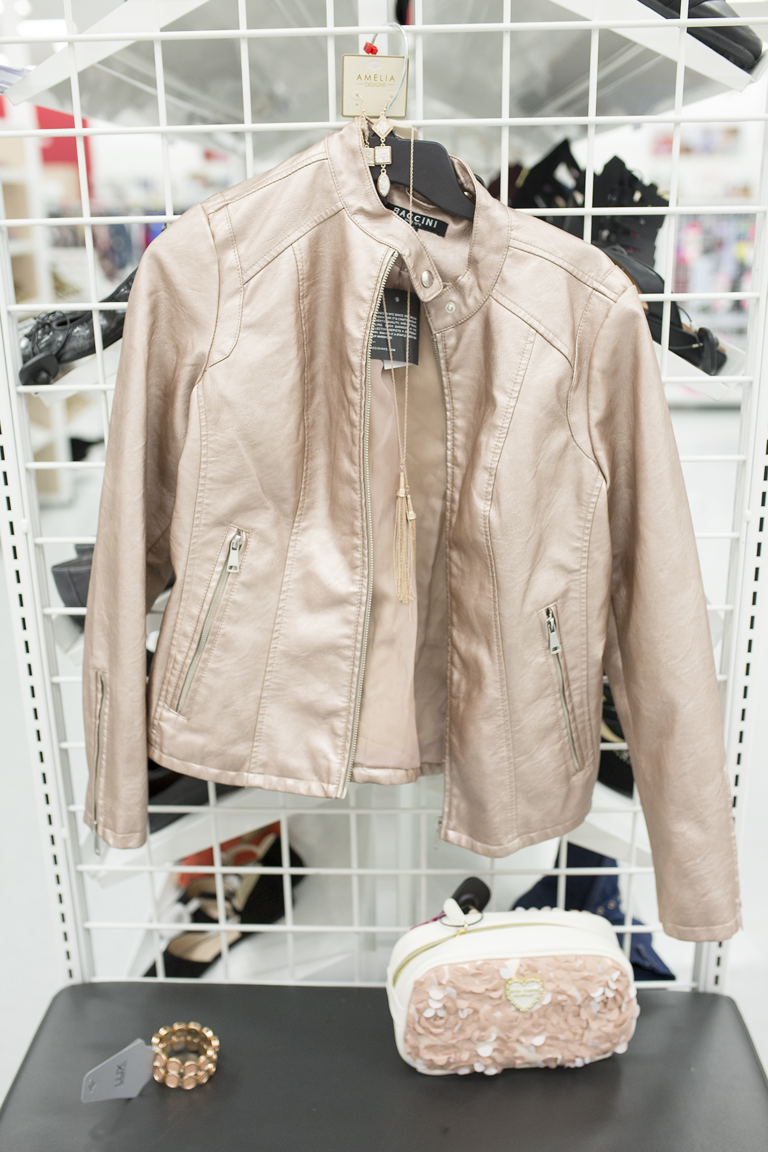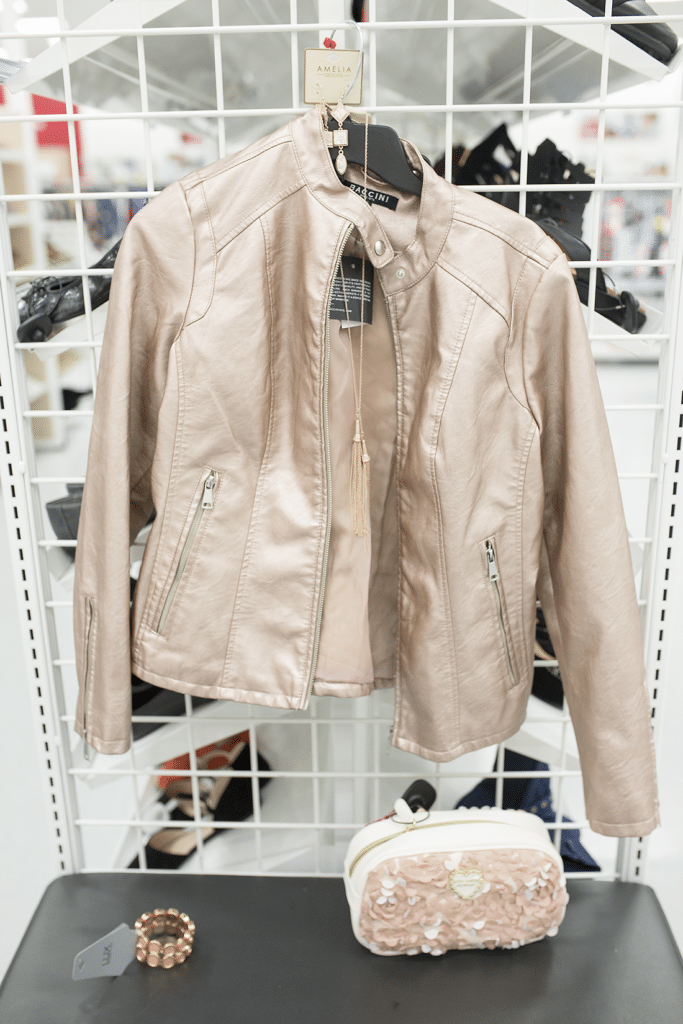 I ended up falling hard for this rose gold jacket. It's the perfect update to make a dress feel special and fancy, but also a piece that I'll get a lot of wear out of! There were so many rose gold necklaces and earrings to chose from. I decided this long tassel necklace and a pair of earrings with some bling would highlight my white gold wedding ring well. When I saw a fun rose gold bracelet it had to come with me too!
There are so many bag options, and I love the selection Beall's Outlet carries for accessories. I debated about a functional bag, and designer name brand, or a simple and romantic clutch. But this Betsy Johnson floral bag that matched my jacket so well just had me at first sight! It was so fun to lay out my Beall's Outlet haul and see how well everything went together! It was perfect for my Valentine's date outfit!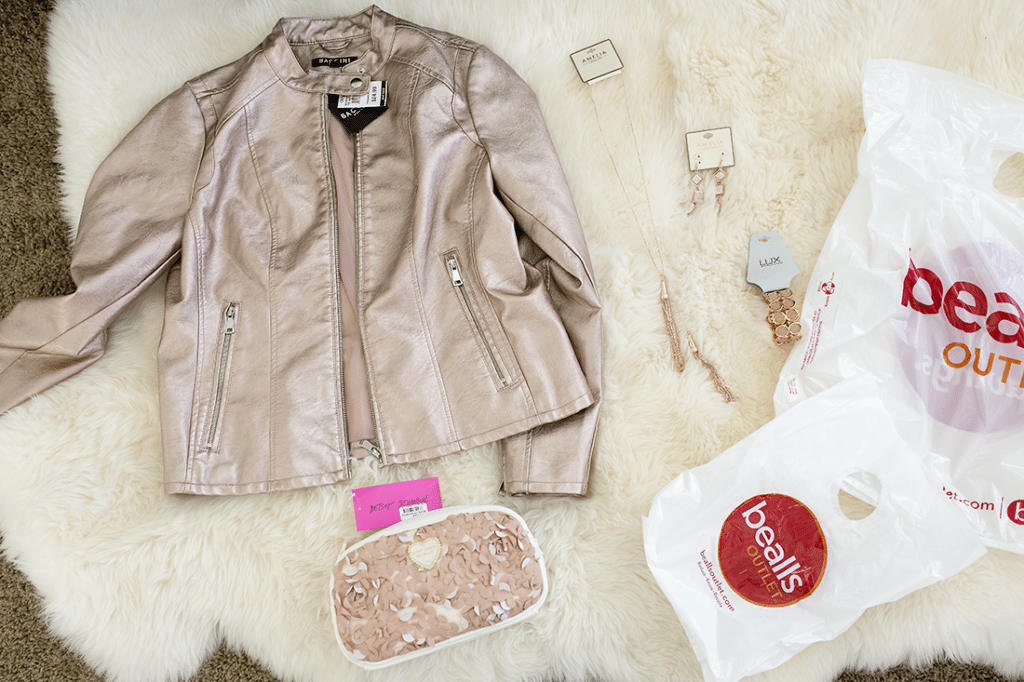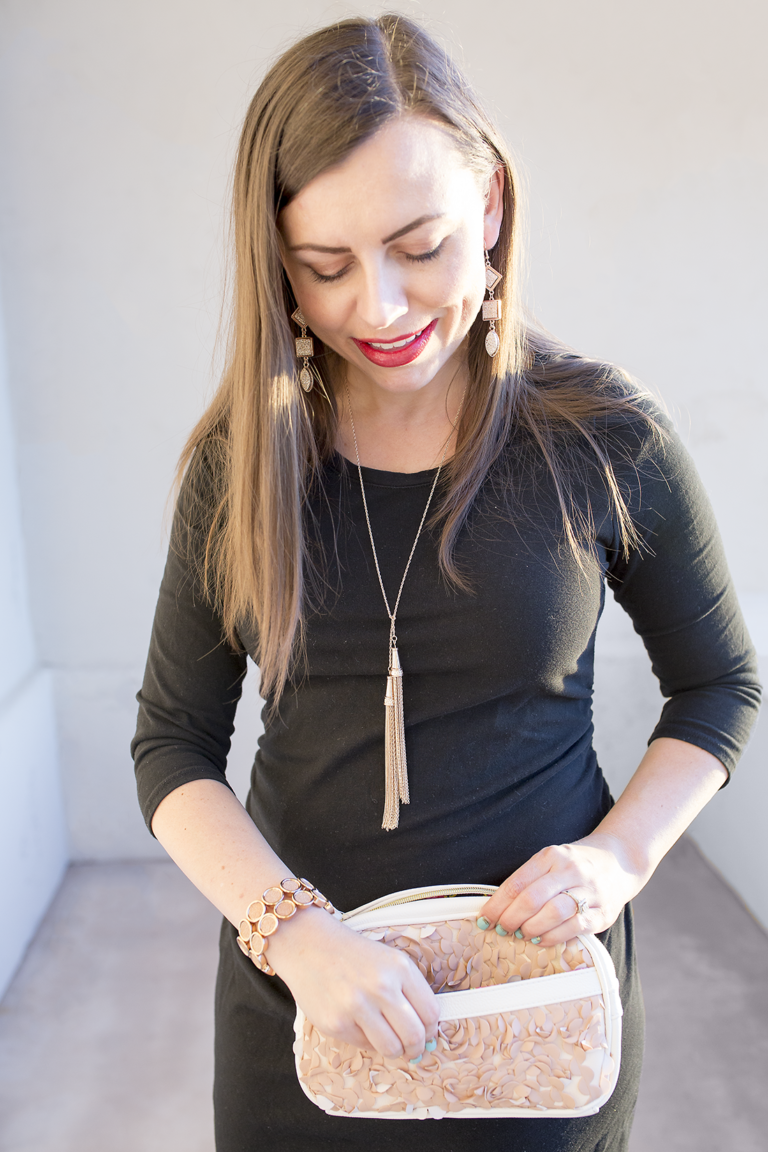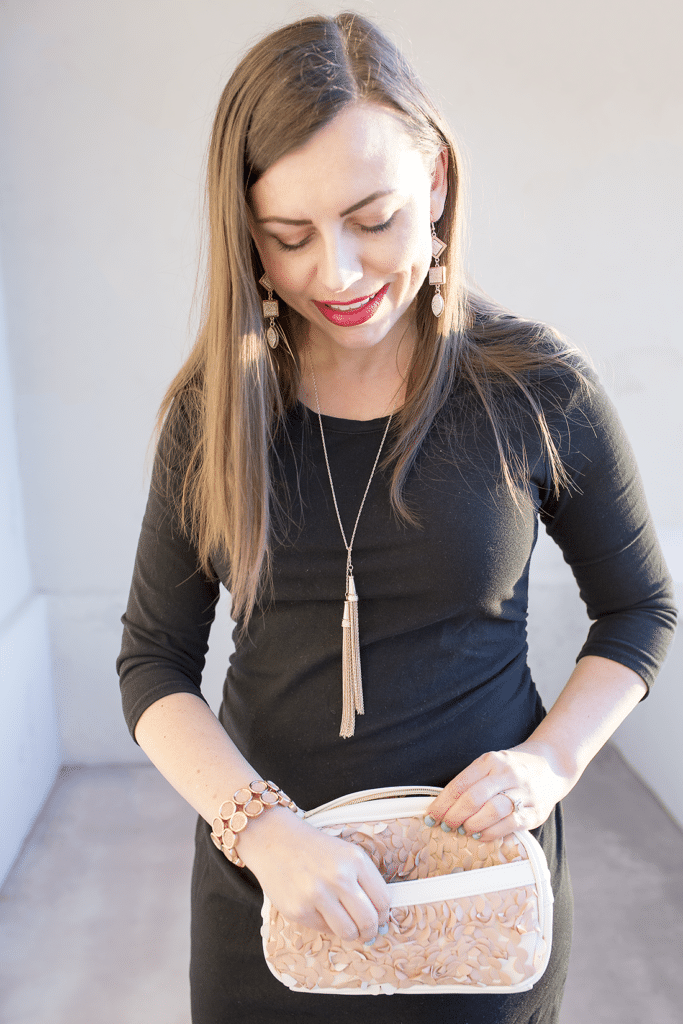 I'm so grateful there were so many great pieces to chose from! I also love that there are new items every day at Beall's, so you can check back every day for new fashion finds and accessories.
But mostly, I'm grateful that my rose gold Beall's Outlet finds made for the perfect date night look! I'm so ready for Valentine's Day, and I can't wait for date night!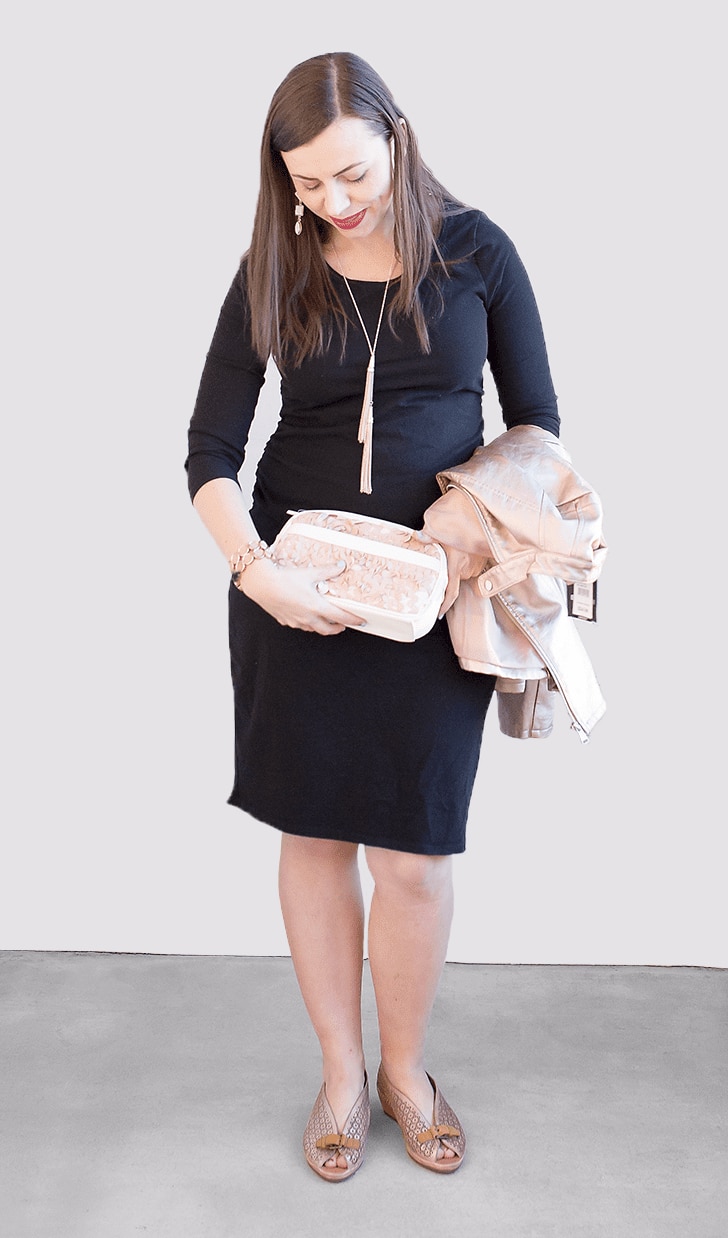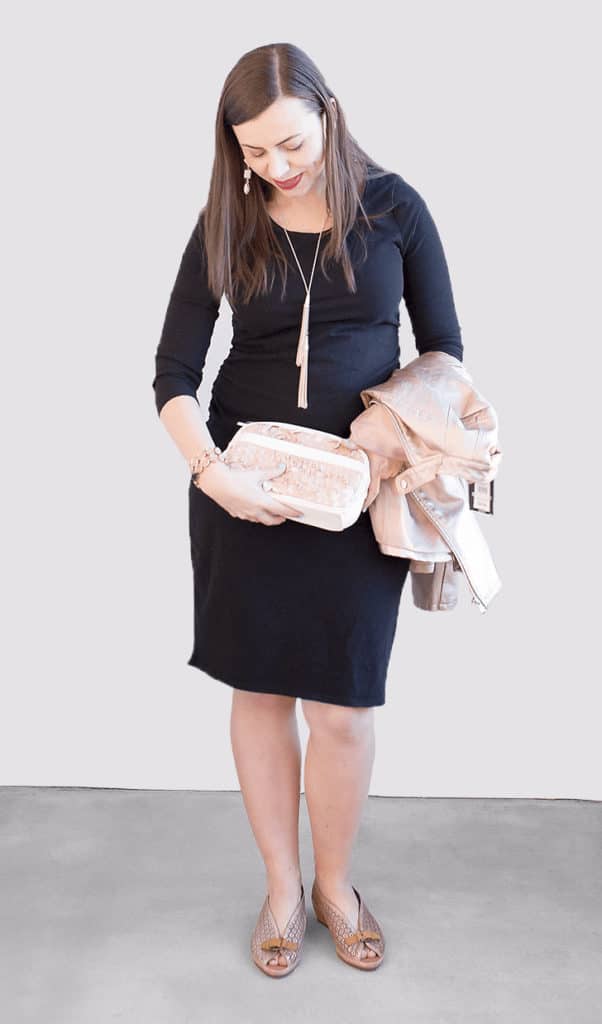 Get 365 Date Ideas!
We want to help you have the best date nights ever! Grab this FREE printable with 365 date ideas, a date for every day of the year so you never run out of ideas!