Date Info: 
Fogo De Chao – Brazillian Churrascaria 
Price: Plan about $100 for two 
Sometimes you dress up in a fancy dress and heels, you wear lipstick, you get a babysitter, and you head off for the first fancy one-on-one date you've had since the baby was born. 
I made it a goal to not talk about the baby the whole date. I allowed for 20%, but set a mental timer and anytime he came up we kept it brief and went back to our hopes and dreams for the future, politics, funny Internet findings, prank ideas, etc. It felt great to spend the night as a wife and forgo the mother title for a few hours.
It also felt great to do something fancy! For someone who doesn't go a day without spit up dried up somewhere, it was truly romantic to spend Valentine's Day dressed up and with just my sweetheart.
And nothing quite says romance to me like eating my weight in beef.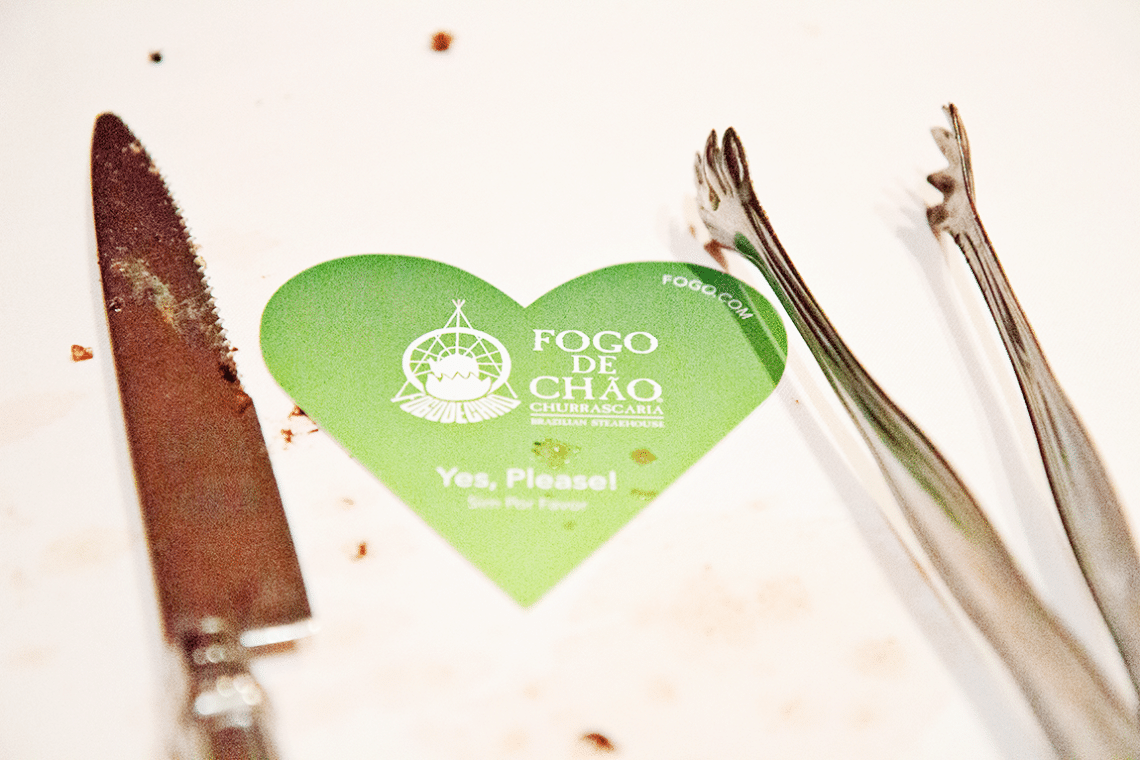 Vegetarian friends look away!
Seriously, my anemic soul just loves quality beef, and there aren't many places as good as Fogo De Chao! I love that my husband knows this, and I love that he still finds the budget to fit in some fancy dates now and then. I also love that this is where we came the night we got engaged, so there's a romantic memory embedded in just showing up.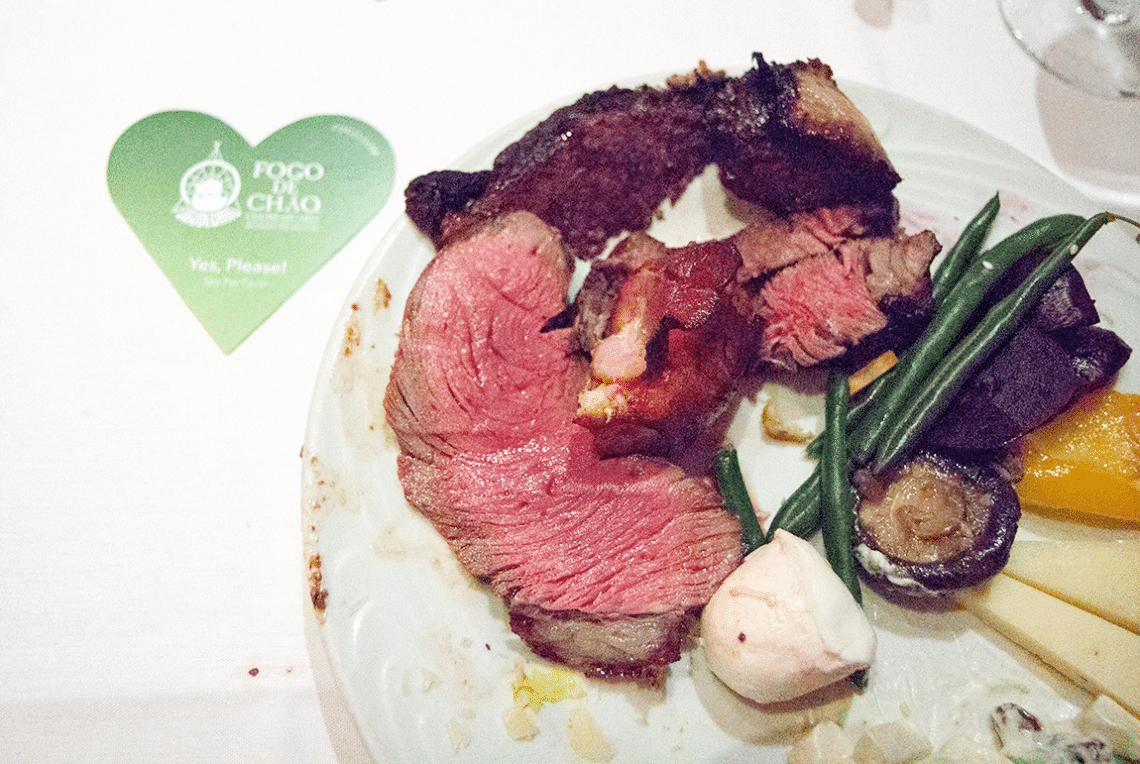 We've done a bit of everything for a Valentine's Date- from fancy to simple, but I have to say as a new parent, fancy was just what the doctor ordered this year. 
Get 365 Date Ideas!
We want to help you have the best date nights ever! Grab this FREE printable with 365 date ideas, a date for every day of the year so you never run out of ideas!