Vegas Vacation- The Vegas Bowl
We had a lovely holiday break! Not only did we enjoy Christmas and lot of time together, we enjoyed a road trip to Las Vegas. When your really awesome friends invite you to come with them to their extremely nice time share for a few days, and you already have work off, it's pretty much impossible to turn down!
Our friends Royal and Rachel are from Idaho and went to Boise State, so naturally they wanted to attend the Boise State v. ASU Vegas Bowl. We were happy to tag along!
We clearly took this before the game started as we still felt some hope and joy in supporting ASU.
Win or lose, bowl games are a lot of fun and something we enjoyed attending, even if our team was crushed, and even if we forgot how cold 30 degrees is to our AZ blood!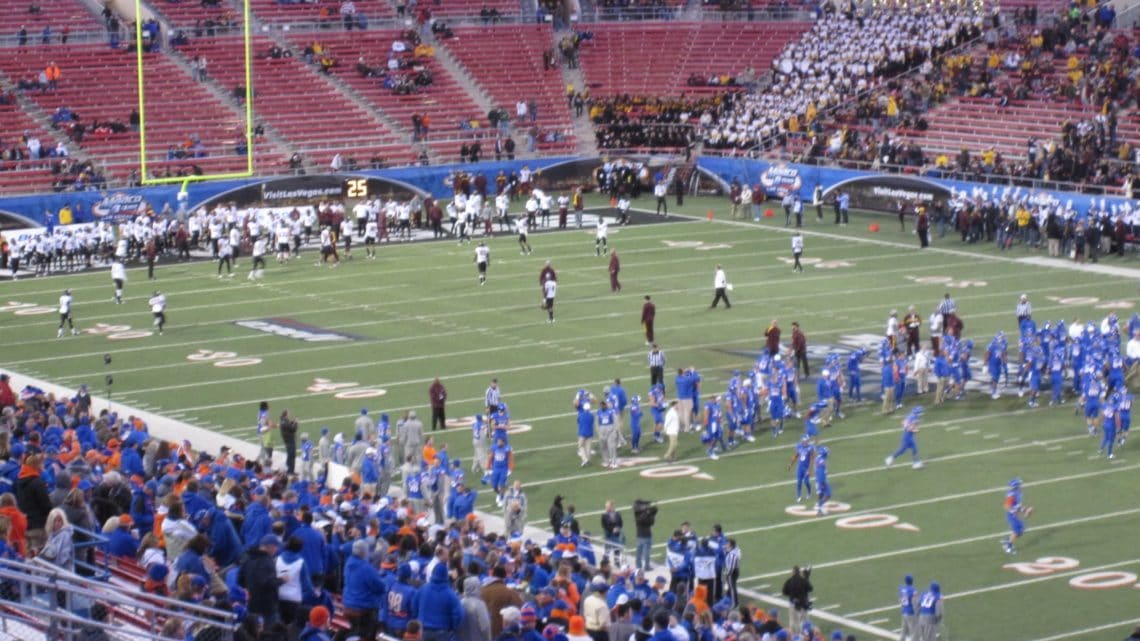 Get 365 Date Ideas!
We want to help you have the best date nights ever! Grab this FREE printable with 365 date ideas, a date for every day of the year so you never run out of ideas!