Welcome Fall, and I Achieved a Dream!
We've had an early fall with some unseasonably cool weather and tons of rain. It's just taught us that we're probably supposed to stay in Arizona since this time of year we're about ready to snap. This weather has inspired some great runs, culinary enthusiasm, and some fall themed dates already!
When the monsoons are pouring down we took advantage of an impromptu date to have the first soup of the season. Jacob made the sandwiches, how awesome is the fact that he made this:
We decided to snuggle and listen to the rain, an activity that never gets old. It's often too hot to even want to touch each other, so we're welcoming this change! We also decided some reading was in order while curling up under a blanket!
I set a bucketlist goal back as a young college student to read Les Miserables and go see the musical shortly after. I have been firm on myself and never let myself see the play or any movie version. I have to admit, I've watched THIS trailer plenty of times though! We have tickets for the upcoming week while it tours in Phoenix, and I was getting worried Jacob would be going alone or finding a new date (he never thought that joke was funny when I made it). I've loved the book, but with the new job, church responsibilities, and helping family a lot lately, it just hasn't happened. Thank Heaven for this night!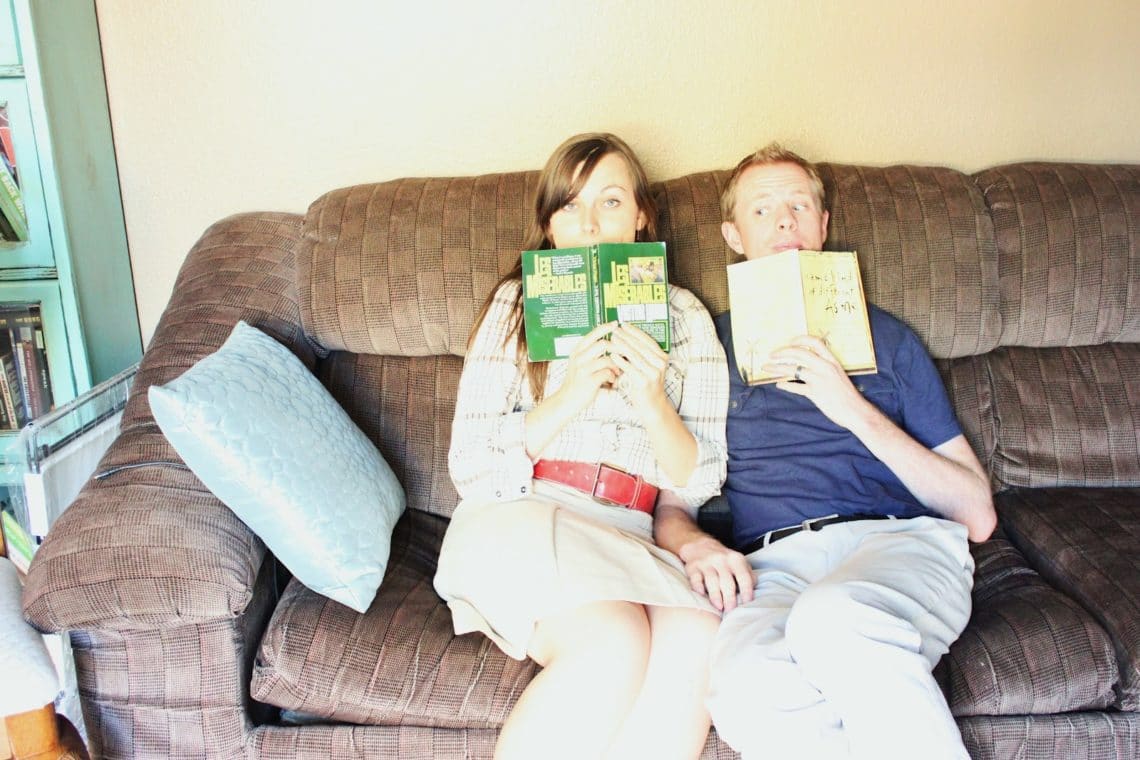 I'm happy to report I finished with a few days to spare! I'm so excited to see the musical to the CD I listened to repeatedly as a child. I'm so happy to understand the characters and plot before going to see this. I can't wait to get all dressed up and head off to what I already know is going to be one amazing date! I'm also so excited to check this item off the bucketlist!
What a great fall night and impromptu date! Who knew it would help me achieve a dream?
Get 365 Date Ideas!
We want to help you have the best date nights ever! Grab this FREE printable with 365 date ideas, a date for every day of the year so you never run out of ideas!