Something pretty cool happened this month.  I was contacted by a girl who writes the relationships column for the BYU newspaper, The Daily Universe.  Apparently they have an assignment to feature someone who is a student or alumni in their column each semester.  I was pretty flattered when she asked if she could feature me, this blog, and my thoughts on dating.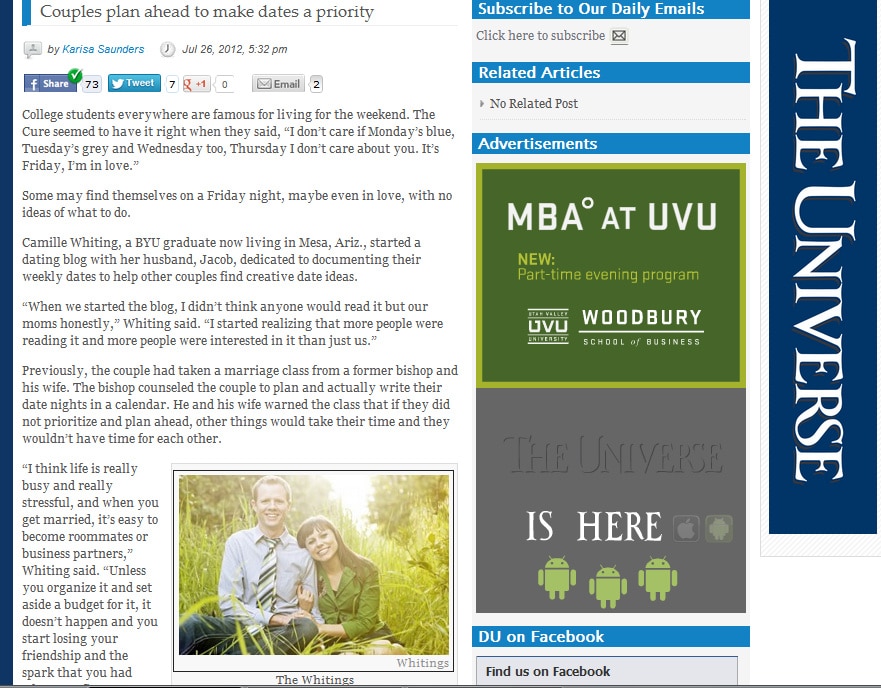 I actually had a lot of fun in the interview, and Karisa is a seriously cool girl with a lot of writing talent!
It's kind of fun to be published in your alma mater's school paper- never thought this would happen!
Check out the online article HERE    
Beyond Dinner and a Movie
FREE BONUS!
Grab Our 5 Ways to Keep Your Love Alive and Make Date Night Fun. The BEST date ideas in your inbox weekly.