What We Bought on Prime Day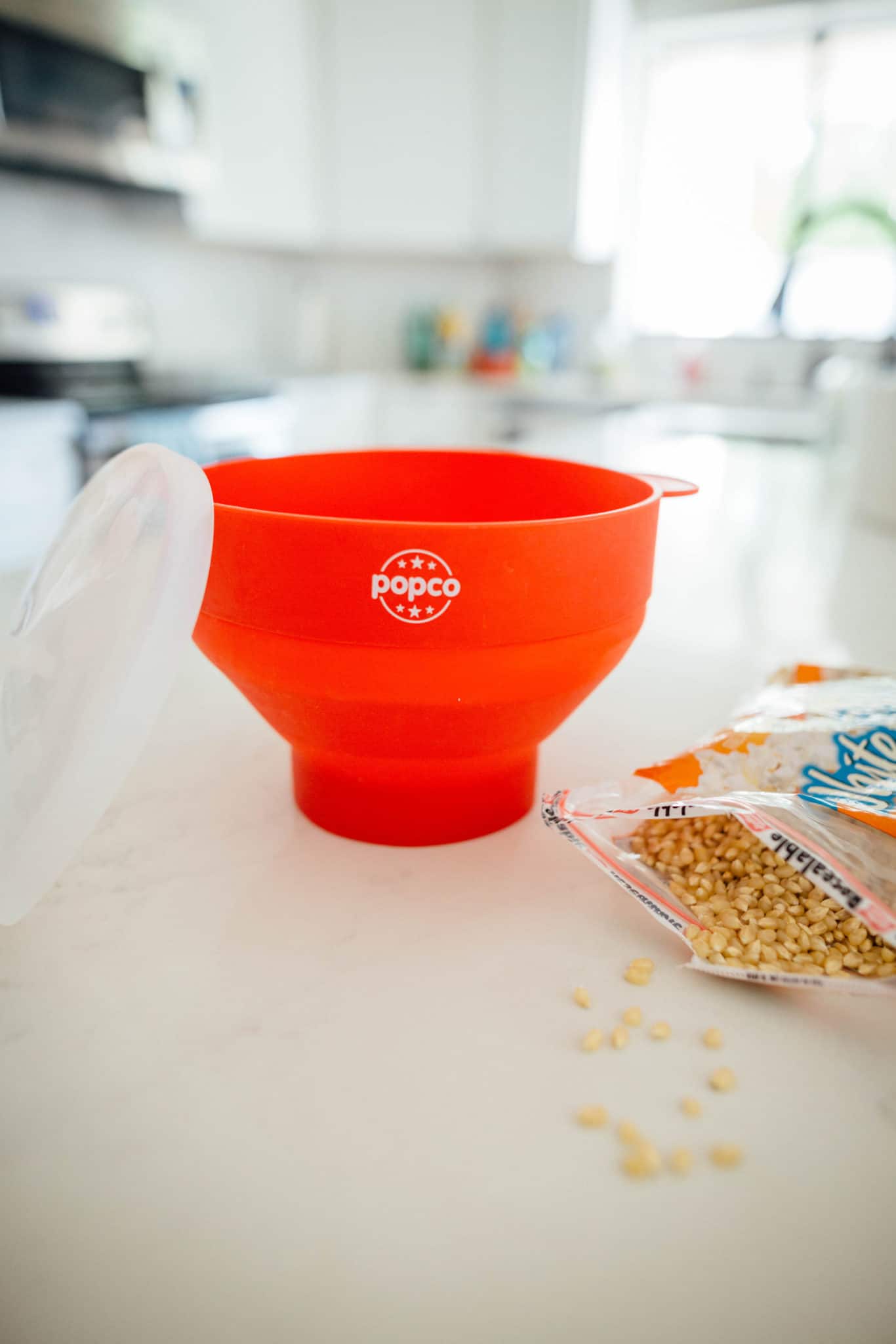 We LOVE Prime Day! Most of Christmas is purchased on Prime Day, and this year was no exception! Here's a roundup of what we actually bought!
I love gifting books for Christmas, birthdays, and every holiday. The buy 3 for the price of 2 deal is a great time to stock up! We also snagged a few more holiday books for Halloween and Christmas.
Sticker books are also our secret weapon to quiet time and screen-free fun when we're stuck inside. So many are on the book promo, and I made an Amazon storefront with tons of our favorites!
Grab the link HERE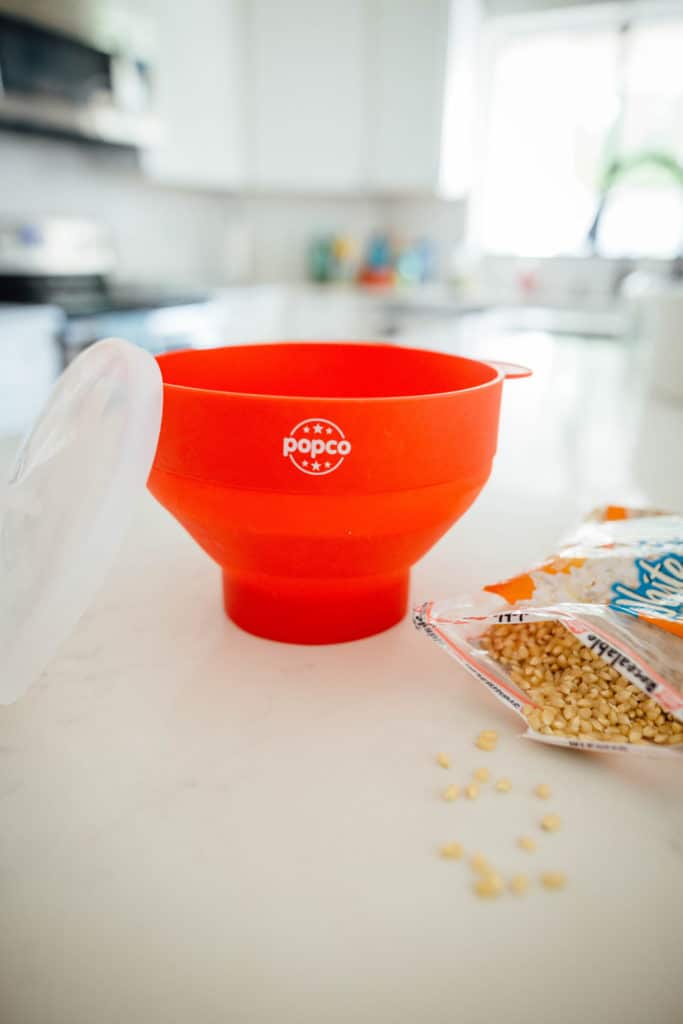 This popcorn popper has made popcorn so easy and so delicious! We make a batch for family movie night or for movie date nights. It takes about 3 minutes in the microwave with the Popco popper and it's so much better than bagged popcorn! We already owned one, but I bought several to gift family and friends for Christmas. Great gifts under $15 are hard to find, but this is one of them!
Every eyebrow compliment I've ever received is due to this amazing pencil! Also, this is the lowest price I've ever seen on it! I stocked up and bought several. They will also go in my stocking this year!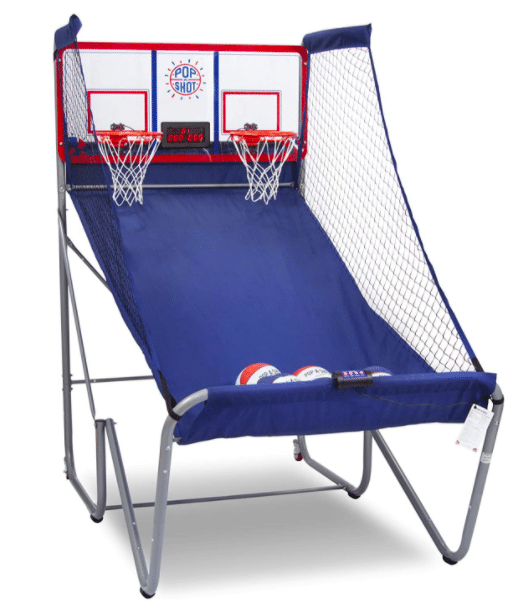 This was something that never would have been on my radar. But my brother-in-law bought it for my nephew as a birthday gift/your siblings are off to college and you're going to be an only child consolation gift and we now plan family gatherings around it!
My oldest will shoot hoops for hours, get a workout, and build some athletic skills! He's been begging for a Pop A Shot for his birthday ever since. It's originally $349 so I said no sir, too much. But with Prime Day, it was just the right price to justify it as a big Christmas present. Our kids will be so surprised and we're going to be the fun house thanks to this deal!
This was a gift that never would have been on my radar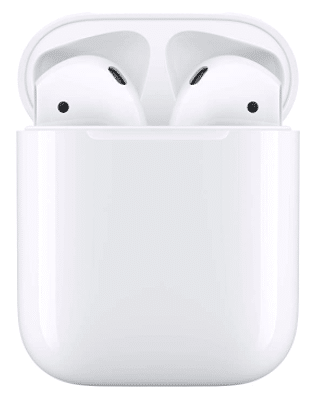 Such an amazing price, for this game-changing product! I can clean the entire house, spend hours at the park with kids, or just get some work done without distraction without being tethered to my phone. I never had a desire for Air Pods, but once I was gifted them by my husband it was the product I never knew how much I'd use and love!
I bought these as a gift for Jacob this year, and I know he's going to love this!
We have high hopes we'll be traveling next year, and this makes it so easy to keep kids entertained!
My son also listens to an audiobook for hours a day, and this device is what has enabled him to listen at leisure while I stay in control of "screen time" allowing only audiobooks.
I've never seen a deal like this! We have an older version we've loved and used for years, but the plug is started to wear down and we're buying a backup for when we need it!
I've had this on my list of things to make this year to help my busy toddler rearrange his felt Christmas tree instead of our Christmas tree. This price is amazing! When it's not on promo it's already about the cost it would take to make it. But, with this amazing deal and an extra coupon showing for most people, it's a steal!
My kids will be so excited to get this out in a few weeks!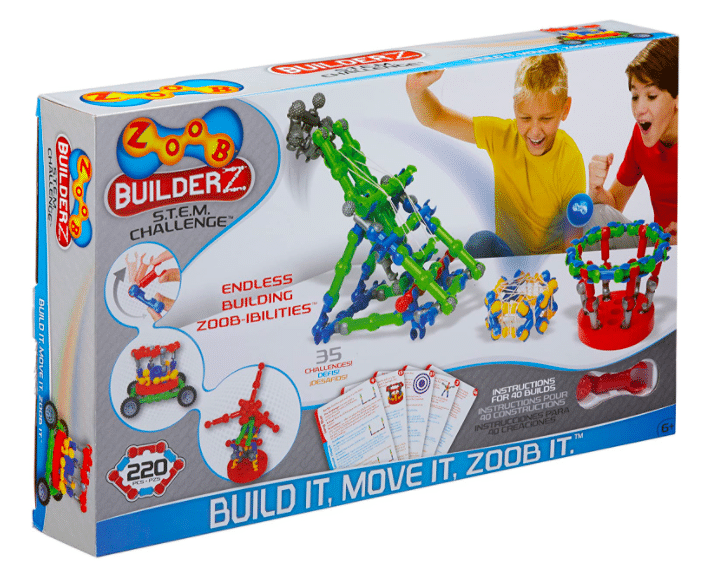 My son got a set of these for his birthday and has spent so many hours creating and engineering toys! It's one of those relatively new toys most kids don't own, and it's one of the best STEM toys on the market! Several of these sets are more than half off their pricetag.
We bought this set for a grandparent gift this year. My parents love giving building sets, and we love helping them get a good deal on gifts for our kids!
Get 365 Date Ideas!
We want to help you have the best date nights ever! Grab this FREE printable with 365 date ideas, a date for every day of the year so you never run out of ideas!