I have to be honest, I had a long internal debate whether or not we'd share the name of our baby boy on the blog and on social media. As a blogger it's so flattering how much people care, but it's also a little scary to think you'll be creating an identity for your child online without their permission. I've had friends on every realm of the spectrum- from not mentioning their kids at all, to giving nicknames or pen names on blogs and social media, to making their blog and social all about their kids with all the details and pics out there, to honestly kind of exposing children in the name of freebies and easy content. I think after a lot of internal debate I've decided we will be somewhere in the middle, I'll share the name, but likely still mostly call him our baby boy and try to balance content/social shares with a lot of other Whiting happenings. He's a huge part of our lives and I just don't think I could blog authentically without sharing motherhood as one area of content. I've shared so much and connected with so many about fertility and our miracle baby, it's hard to stop building friendships about this sensitive area now! I don't plan to turn into a full-time mommy blogger by any means, but I do want to document certain parts of his life and who he is, and I do plan to have a weekly series about him to compliment our date night post and other lifestyle posts throughout the week. Because I can't leave him out, I've decided it's time to open up, and tell the world a little more about this tiny human we get to call ours. His name is super significant to us, and I couldn't help but share not only his name, but also the meaning of his name.
A lot goes into the naming of a child, and there's a lot of pressure to choose the perfect name; not too common, not too weird, something they can be taken serious with while applying for jobs, and something you won't get sick of as a parent saying a hundred times a day. I have always known I wanted my kids' names to not just be something cute and something I like the sound of, but something meaningful.
Choosing this little boy's name was a fairly easy task for me, I've always loved strong, short, manly sounding names, but I also love choosing classic family names. I always loved the idea of naming my first little guy after someone who has had a big impact in my life- even though I've never met him.
So world, let me introduce you to my precious little boy, Mack Jacob Whiting.
Mack comes from his great-grandpa, a man who died young and left quite the legacy and example regardless of a short time on earth. Every story I've ever heard, even the less than perfect stories, make me love my grandpa all the more for who he was and what he stood for.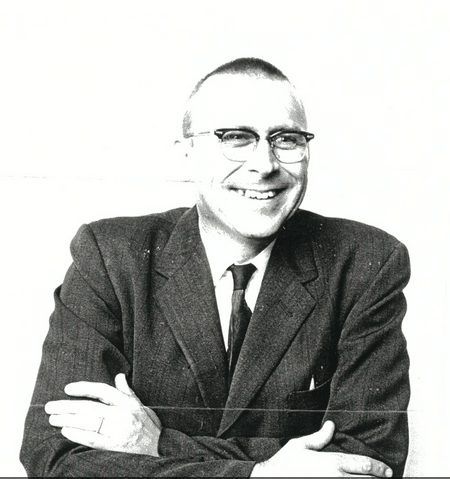 Here's a few reasons why this name has so much meaning to me:
Mack was a man of God. His sister tells the story of having three brothers- one always drunk, one always out womanizing, and one at home studying the Bible. He asked a lot of questions to his minister young, he often made him feel uncomfortable with how much knowledge he wanted and how deep he wanted to understand doctrine, even as a child. He was a deep thinker, and he really wanted to understand the nature of God and man. He followed God his entire life and lead every area of his life as a true follower of Christ.
He was a man of service. He served as a minister. He served as a Chaplin during WWII in Japan. He taught English and religion to the Japanese. He was known to have a way with "the enemy" and turn the hard feelings fast into friendship. He actually died from radiation exposure from the A-bomb, and his family says he had no regrets and loved the people of Japan so much and was so grateful to help in such time of need that he had no hard feelings whatsoever about his own life being cut short.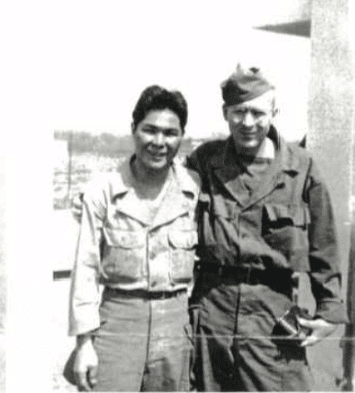 He didn't judge. He was married and had a wife leave him, and I think this part of history isn't always told. I love it. I was married and had a husband leave me for faults that weren't my own, just like my grandpa. It's made my relationship very tender with my true love when I found him! My grandparents were older when married and were beyond grateful to find each other. He never judged my grandma as an abuse victim at the hand of several men. He treated her like a queen. They only had about 11 years together on Earth, and I'll never forget my beautiful elderly grandma upset often that men would hit on her. My mom encouraged her to date, and she'd say, "I'm happily married, I found the perfect person, why would I even consider dating?" I always admired her love and respect for him, even 40 years after his death! I've often thought I'd say the same thing if Jacob is even taken from me young. Sometimes you just know you have it incredibly good and there's a special bond, and I think that comes from men who don't judge and love people for who they really are.
He loved his family. He was so grateful to finally be a father and he cherished his wife and two kids more than anything! I love how well he treated the women in his life- his wife, his daughter, and his sister were his closest friends who he protected and encouraged always. He was a protector and respecter of women, even with every bad example in his life he could find, he still lived honorably and championed the women in his life.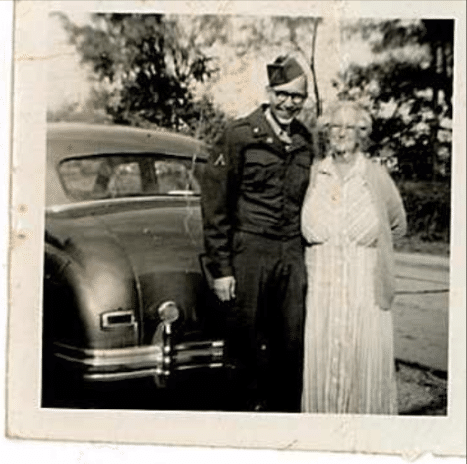 He followed his heart. He knew he believed in personal revelation, and he knew he believed the Godhead was a set of three distinct beings. He felt his authority through clergy school wasn't actual authority, and even as a minister, he followed his heart and sought truth. He humbly took discussions from Mormon missionaries. He left his profession, family, life, and town to follow his heart and join the Church of Jesus Christ of Latter-Day Saints. His legacy of faith is something that has touched me my entire life! To be the head of one church and humbly leave it, never mentioning to young teenage missionaries who you are, and truly sacrificing all you have and all you know for your heart and your beliefs is something I respect so much. His legacy of faith has touched me my entire life.
He was a man of responsibility. He served his country. He served his congregation, he served his family. On his deathbed his biggest plea was to his sister and her husband, to please make sure his kids grew up right and were taken care of. They honored his request, and loved him even more for his responsibility and dying wish being completely selfless and taking responsibility for the people in his life.
He was an academic. He read novels frequently, he knew the Bible, he went to college at a time most didn't. He was an intellect, and I love that. After leaving the ministry he became a high school English teacher to share his love of literature. I guess my former high school English teaching self had a streak of him in me, just not enough to stay there long-term and have the same love and compassion he had for others and for knowledge.
He loved all mankind. He was known for being likable and helping and serving others- even when he was disowned, persecuted, and treated unfairly himself. One of my favorite facts- he was a civil rights activist at the height of the movement and while schools were first being integrated. He loved all his students, and he fought for the rights of others courageously. He did this at his own risk, but he couldn't not love and serve freely even if dangerous. He truly was a Christian soul through and through.
So little boy, no pressure or anything, but I hope you grow up to be a man like your namesake, your great-grandfather. May you be a man of honor, a man who stands up for others, a man who goes against what may be popular to do what is right. May you follow your heart, may you protect and serve the women in your life, and may you not judge others for their past and appreciate the diversity of life. May you be an academic, may you take responsibility for yourself and others, may you help the underdog, and may you never live with a chip on your shoulder for the things life doesn't give you in the perfect times and seasons.
And to add to this, you get to carry your dad's name too.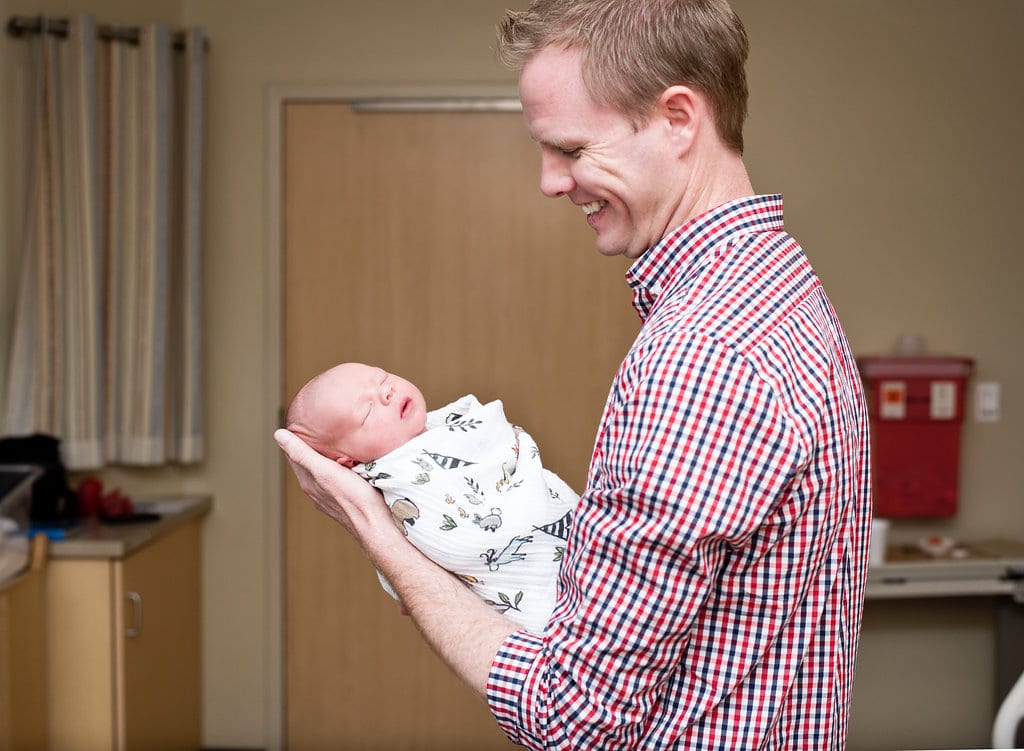 May you be a sweet, loving, wonderful person like he is. May you cherish your wife and treat her like gold, and never judge another person. May you work hard and play hard and live life to its fullest. May you focus on what you do have and never what you don't have. May you always have a smile and a joke to share like he does. May the world be a fun experience for you due to your amazing attitude and zest for life, and may you view it the same way he does- as a happy opportunity to live and love and enjoy every moment!
So Mack Jacob, we welcome you to the world, and hope you always remember what's in a name- because your parents gave you a pretty loaded one!
Get 365 Date Ideas!
We want to help you have the best date nights ever! Grab this FREE printable with 365 date ideas, a date for every day of the year so you never run out of ideas!