I've partnered with the Vaseline team to share my winter skin care routine, but my love and long-time use of Vaseline is all my own!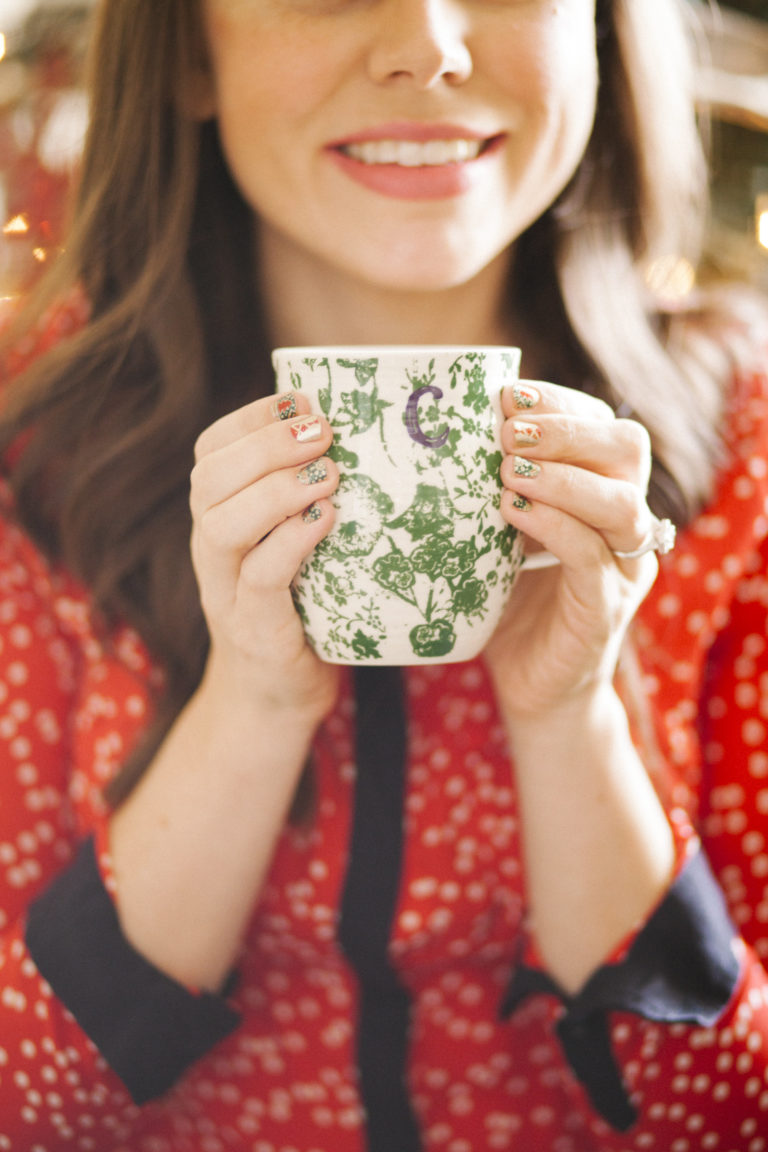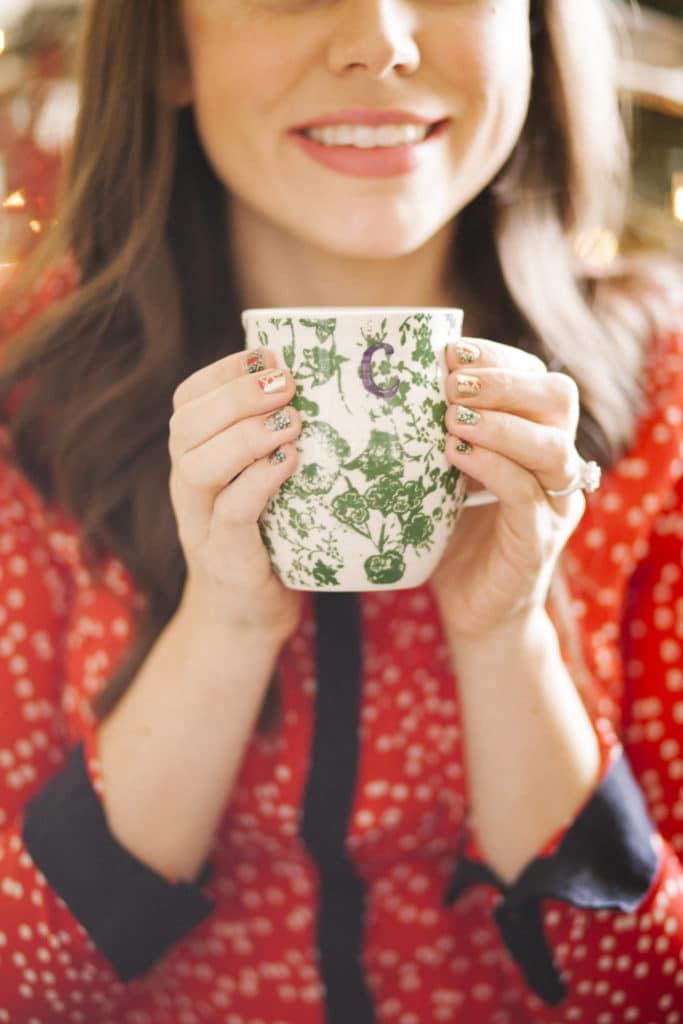 Winter in Phoenix is an interesting thing. It's my favorite time of year and we're obviously a lot warmer than most places in the winter. We don't have snow, only a few nights dip into the freezing zone. One would think it's a paradise, and in many ways it totally is! We escape so many of the terrible things about winter and have a lovely cool fall climate most of the winter with only a handful of really cold days. This makes the holidays so pleasant and so fun, with lots of time spent outside looking at lights, enjoying ice-skating, etc. It also makes January through March gorgeous with cold nights that are tolerable and easy to spend on outside patios under heat lamps, out on active walks, and enjoying where we live during my now favorite season. Escaping icy roads as treated me well the 10 years I've lived here!
However, there's one part of winter we don't get to escape and that's the excessively dry winter skin. The dry desert and lack of humidity combined with any wind chill and some pretty cold nights cause a lot of skin issues, more than I've experienced in traditional winter climates! I even have a friend who moved about two years ago who returned home for the holidays tell me she got off the plane and could feel the dryness and skin issues almost instantly.
I was cursed with the excessively dry skin gene. I have it year-round, but it's particularly bad in the winter months. If I don't treat my skin right I find myself with hands and feet that literally crack and bleed and become very raw and painful. I'd love to say I'm on the only one, but Jacob has it worse than I do. The night I met him there was a dance, and after I danced with him and we talked all night, I went to my car thinking "That boy actually stole moisture from my hands, if that's even possible!" So we only have bad sensitive dry skin genes to give, and our poor baby dries out pretty fast too.
We've taught each other a few tips/tricks for winter skin survival and collectively we're able to seriously help the problem and keep our hands free from cracking and bleeding during the dry winter months. Here's what we do: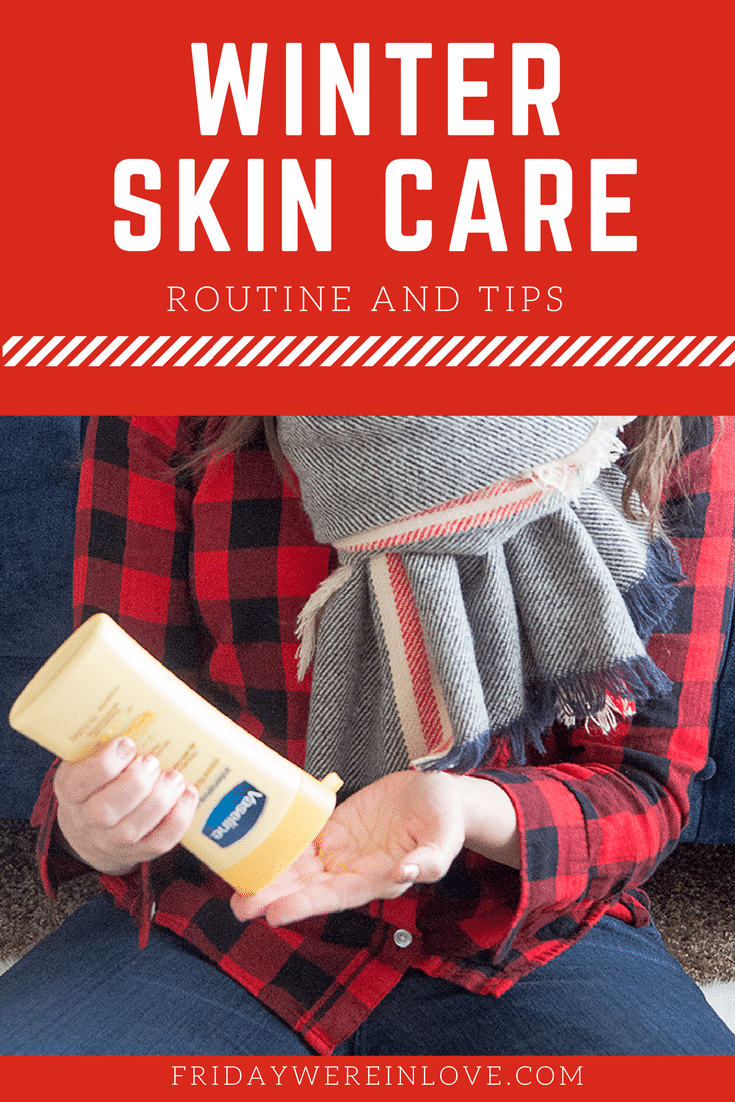 Start with the right products! Every now and then you get to team up for a blog post with a brand you've loved and used for years, and my saving lotion since I was a teen has been Vaseline® Intensive Care™. Imagine my delight to hear of the new  Vaseline® Intensive Care™ Essential Healing Lotion a lotion that contains deep healing moisturizers plus Vaseline® Jelly that absorb deeply to heal dry skin. You can use it daily and it's easy to find and super affordable at Walmart. From personal experience I can tell you Vaseline® Intensive Care™ Essential Healing Lotion leaves skin deeply moisturized and looking noticeably healthier. I've shared my love of Vaseline lotions with every person who has asked how I combat dryness in my extra-dry skin. The right formula makes a world of difference for sensitive skin, and that's why I've been a loyal user my entire adult life! It's also why I'm happy to share my favorite lotion with the entire family.
Apply Vaseline® Intensive Care™ Essential Healing Lotion right after you shower all over your body. Seriously don't wait, and don't be shy. It's a complete organism, and skin needs to be treated everywhere. Applying while pores are open and skin is soft is key to keeping moisture in!
Add an extra coat of lotion to your hands and any other particularly dry areas after you finish getting ready for the day. The after-shower coat is amazing and helps a lot, but will a non-greasy formula it's so easy to add just a little more to trouble spots.
Keep lotion on hand and apply after you wash hands. The more I wash the more problems I have with skin issues and dry hands. Unfortunately, as a mom of a toddler, I'm cleaning up sticky messes all day and washing my hands more than I ever have before! An application while they're still a bit damp, makes all the difference in saving them and healing the extra dry spots.
At night when you're ready to go to bed, grab a pair of socks or light-weight gloves to put over your hands. I love to use a tub of Vaseline when it's particularly bad, but Vaseline® Essential Healing Lotion works well too since there are pockets of Vaseline in the lotion. More often than not, I do a combination of the two, but make sure my hands are well coated and then protected by the socks. This sounds a bit funny, but it's a trick Jacob taught me and one that really helps! I usually have the skin around my nails on my thumb crack, and it's the one trick that really fixes that! My hands are so much healthier getting this bath and having the moisture sealed in.
It's just a few of these tricks that keep us healthy and our skin in great shape during the winter months. I no longer fear going outside in the cold for date nights knowing my skin will pay the price. As a long time Vaseline Intensive Care Lotion user I can't recommend the new Vaseline® Intensive Care™ Essential Healing lotion enough. It's helping me get my groove back and more outside winter fun time in with my family!
*This is a sponsored post written by me on behalf of Vaseline® Intensive Care™ Essential Healing Lotion.
Get 365 Date Ideas!
We want to help you have the best date nights ever! Grab this FREE printable with 365 date ideas, a date for every day of the year so you never run out of ideas!