World's Most Supportive Husband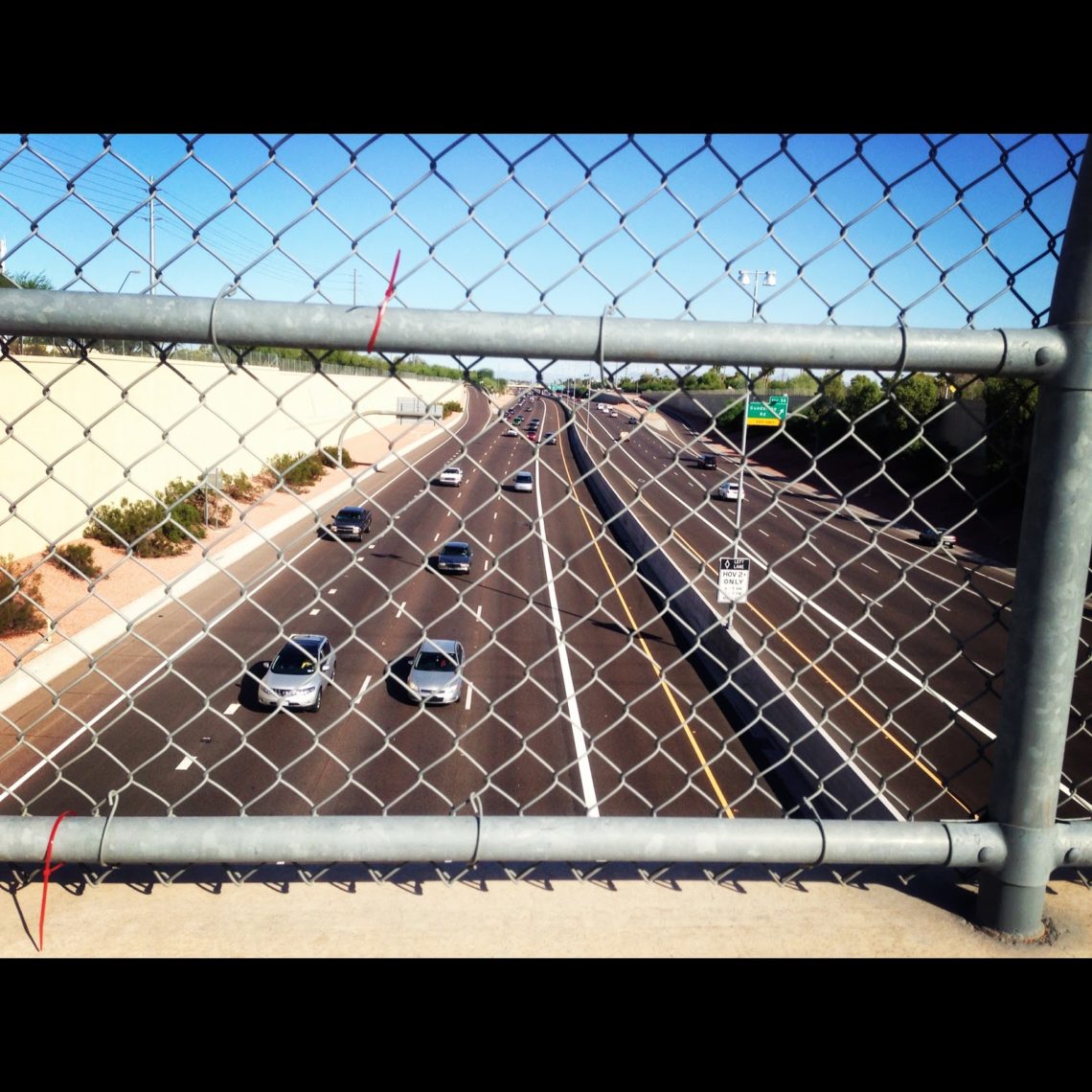 I have mentioned in almost every post lately that I'm running a marathon in a few weeks. I've had to plan my life around it changing my diet, bedtime, clothing purchases, etc. to accommodate. It's been an amazing ride, and something that has tested me on every level.
Those who follow me on Instagram (either account (@camillewhiting, or @camillemw) before I've had all the issues I've had and back when it always worked) know that I have a deep love for running over the freeway. I discovered when I hit the 7 mile route that I could go one way and run right over one of the largest freeways in Arizona. I live in a pretty urban area where a bunch of cities meet, and it's pretty cool to feel like you've conquered them and enjoy the urban beauty. It's always my favorite part of my run and I get a huge smile and boost every time I run over it.
Every Saturday for the past 7 months I have gone for a pretty big run, gradually adding miles, and on many I've chosen to run over the freeway multiple times for the joy and boost it gives me.
This last Saturday was my biggest training run of all- 20 miles. I won't do a bigger one until the day of the marathon. I did all I could to eat right, hydrate right, and plan for this big day. Even then, I knew it was going to take a lot of mental preparation to conquer the pain that comes when you hit somewhere around mile 12-13. I had new shoes that were rubbing my feet raw, and so I stopped to put on some Glide at mile 13 and then just hoped to make it the last 7 miles home.
When I hit mile 15, and my favorite part of my run I realized that I really do I have the greatest husband in the world when this caught my eye:
I actually ran right by it and thought "Oh someone posted a nice message for someone on the overpass! It's probably a proposal or something!" 
And then I realized it said "Camille" and after I passed it, it registered that my name happens to be Camille and it isn't the most common name, so I turned around and pulled out my phone only to realize that Jacob had run miles 3-8 with me and had asked if I was going to do a back-and-forth run on my favorite path, which I remarked yes as we parted ways for him to head home and me to keep running for 2 more hours. Forgive me, my blood-sugar was pretty low after this and 15 is a long way to go, but it took walking back for me to realize that I have the greatest, most supportive husband in the world!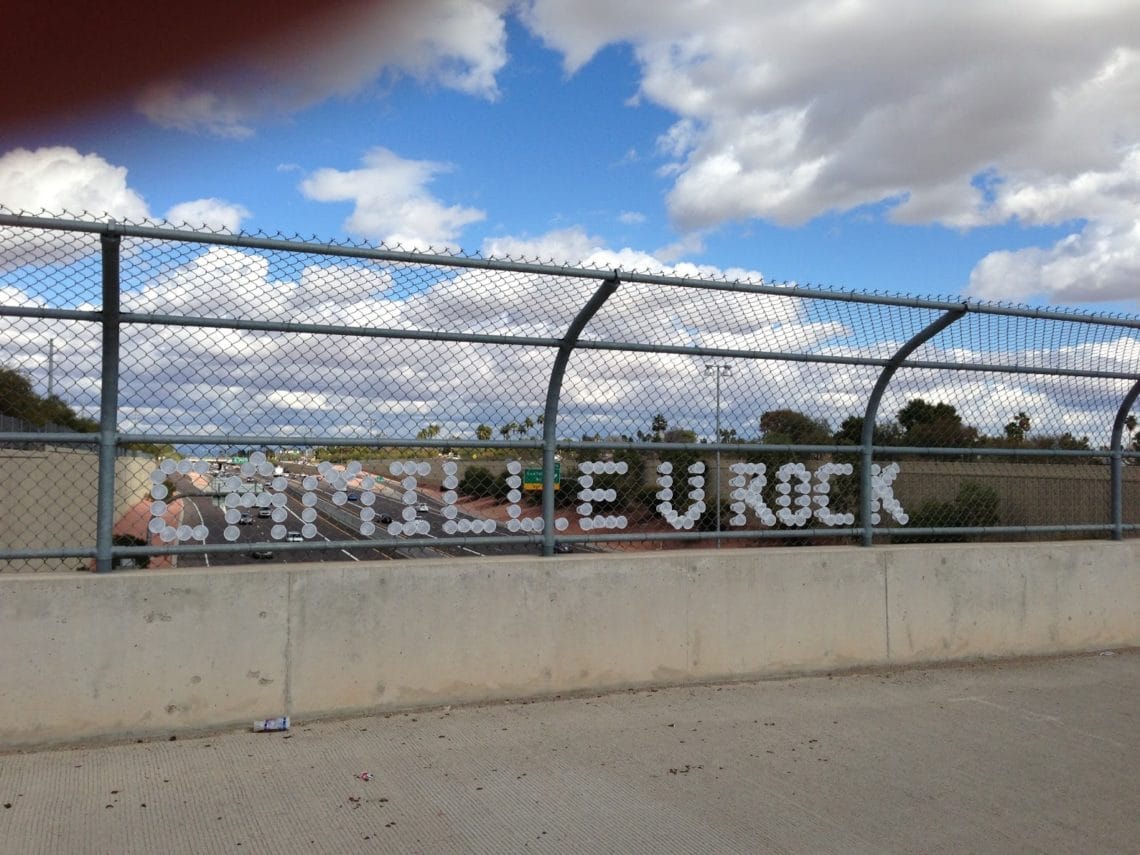 Little did I know he was around the corner watching this and laughing at me almost missing his grand gesture. He even picked up the cups after I ran by for the environment's sake.
 And then when I hit mile 18 I smiled all over again while I tried to drag one foot in front of the other. The more I thought about it, the more I wanted to well up in tears at one of the sweetest, most thoughtful things anyone has ever done for me! I thought of all my HS cross country races where runners tell each other "Don't waste your energy crying, hold it back!" I did hold it back, but I have to admit every time I look at this picture I well up and my heart grows in my chest so much it barely fits!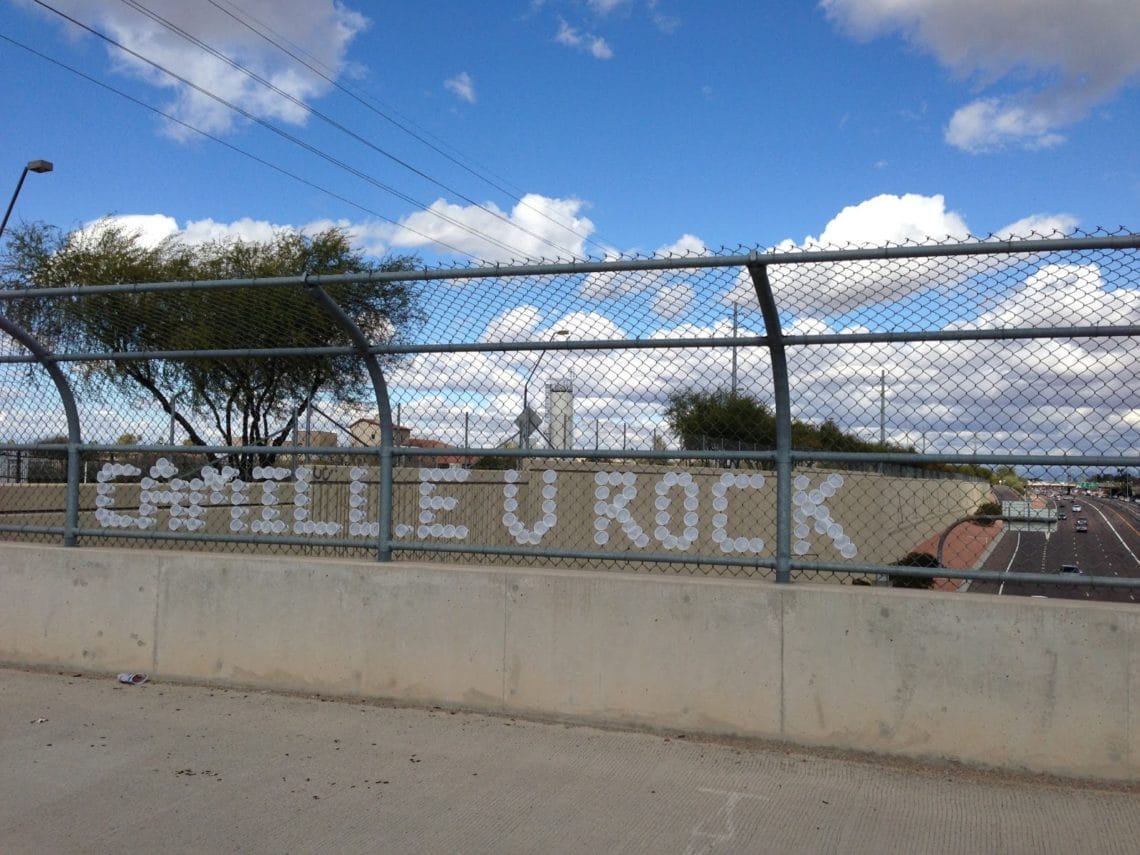 To come home to a smiling husband with bananas in hand, an ice-bath drawn, and a cold protein shake was only icing on the already very large cake.
For some women it's jewelry, for some flowers, scoreboard proposals, candlelit dinners, or expensive gifts of any kind. For me, the most romantic and touching thing my practically perfect husband has ever done for me happened on mile 15 of 20.
Get 365 Date Ideas!
We want to help you have the best date nights ever! Grab this FREE printable with 365 date ideas, a date for every day of the year so you never run out of ideas!