Yesterday Movie 2019: Easy Movie Date Night at Home
Movie date nights at home have been a classic since the tv was invented! But every now and then there's a movie that makes them even more fun and special, and the Yesterday Movie 2019 is one of those films!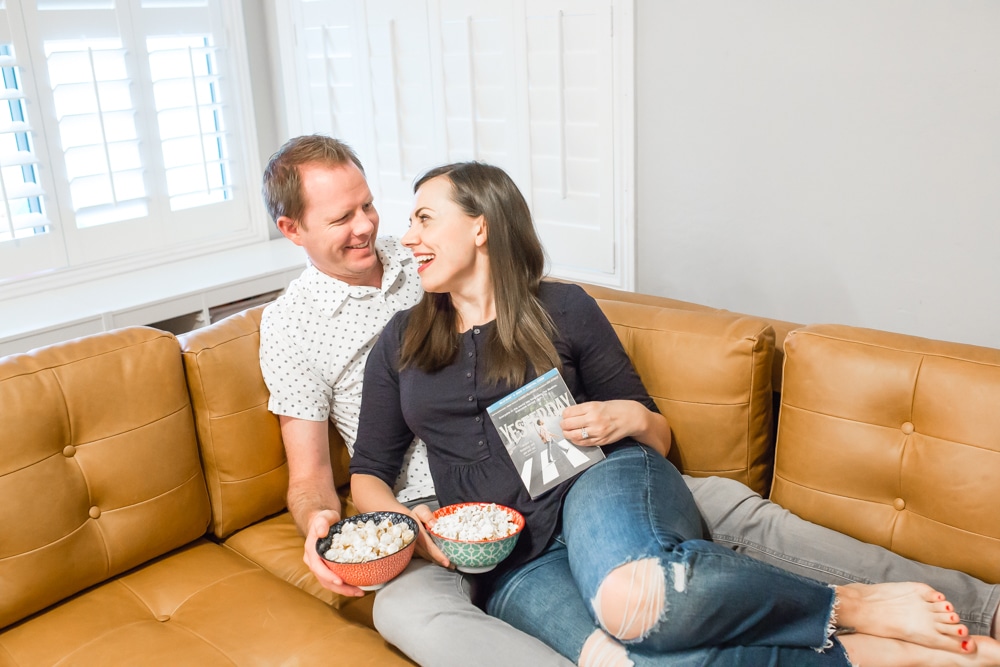 Yesterday Movie Review
Date Info: Yesterday Movie 2019 Date Night In 

Price: 
$6 to stream, about $20 to buy the
Yesterday
Movie
Location: At home
How Long is the Movie Yesterday: 112 Minutes, just about 2 hours
Yesterday Movie Date Night
We just got back from Disneyland last week, which meant some time without the kids was in order! After a big trip, we love to get a little break from the kids and have a date night for two. However, we also love to save some money, and date night in skipping the babysitter cost is often in order!
We love a good movie date as much as the next person, but it's not our go-to because sometimes it feels really routine and predictable. Not to mention, we often fall asleep to a movie at home. Is that just us, or do other people hit the couch and fall asleep?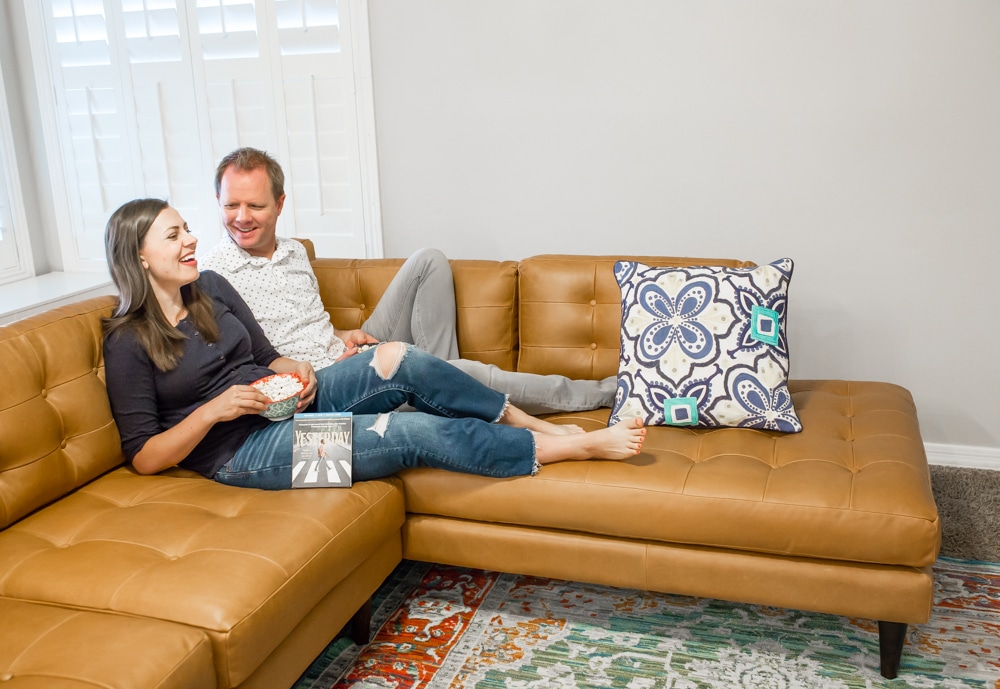 There are a few things we've found that make a movie date at home feel exciting, romantic, and keep us awake!
Making Movie Dates At Home Feel More Exciting
First, it has to be an excellent movie! With a literary undergrad, I'm pretty picky with good writing, a great plot, and a movie that makes me feel attached.
Turn to a new movie that will hold your interest. We have a list of romantic comedies we love and will watch over and over again. But we love a new movie to keep things fun and feel fresh!
Snack pairing makes all the difference! With the Yesterday Movie celebrating the music of the best pop band ever, popcorn is just a natural fit! Sometimes fun to mix things up goes a long way!
Include sometimes besides just watching.
Stay with me on this one, but keeping your mind involved in another way than just watching is a game changer! I love movies that turn into a book club-style discussion. We love deep movies that we can talk about for hours after. Documentaries, indie films, and the best pictures often are our jam!
But the Yesterday movie 2019 adds a fun new mix: sing-along time! It's almost impossible to not belt out a few Beatles songs you love while enjoying this movie.
A few popcorn options, the Yesterday Movie, and a great snuggling couch is all you need for a really fun mix up for a movie night in!
Like this date idea? You may like these posts too:
Get 365 Date Ideas!
We want to help you have the best date nights ever! Grab this FREE printable with 365 date ideas, a date for every day of the year so you never run out of ideas!