Dave & Busters Date Night
I'm a little curious, can you tell the dates I plan versus the dates Jacob plans? I have to admit we do at least half of our planning together, but sometimes I think it's obvious when a girl or a boy is behind certain dates. Jacob was pretty proud of himself when I was excited about his plan for Dave & Busters, a game center in most states.
He was sweet enough to choose a salad dinner I'd like- we actually are both big fans of Sweet Tomatoes.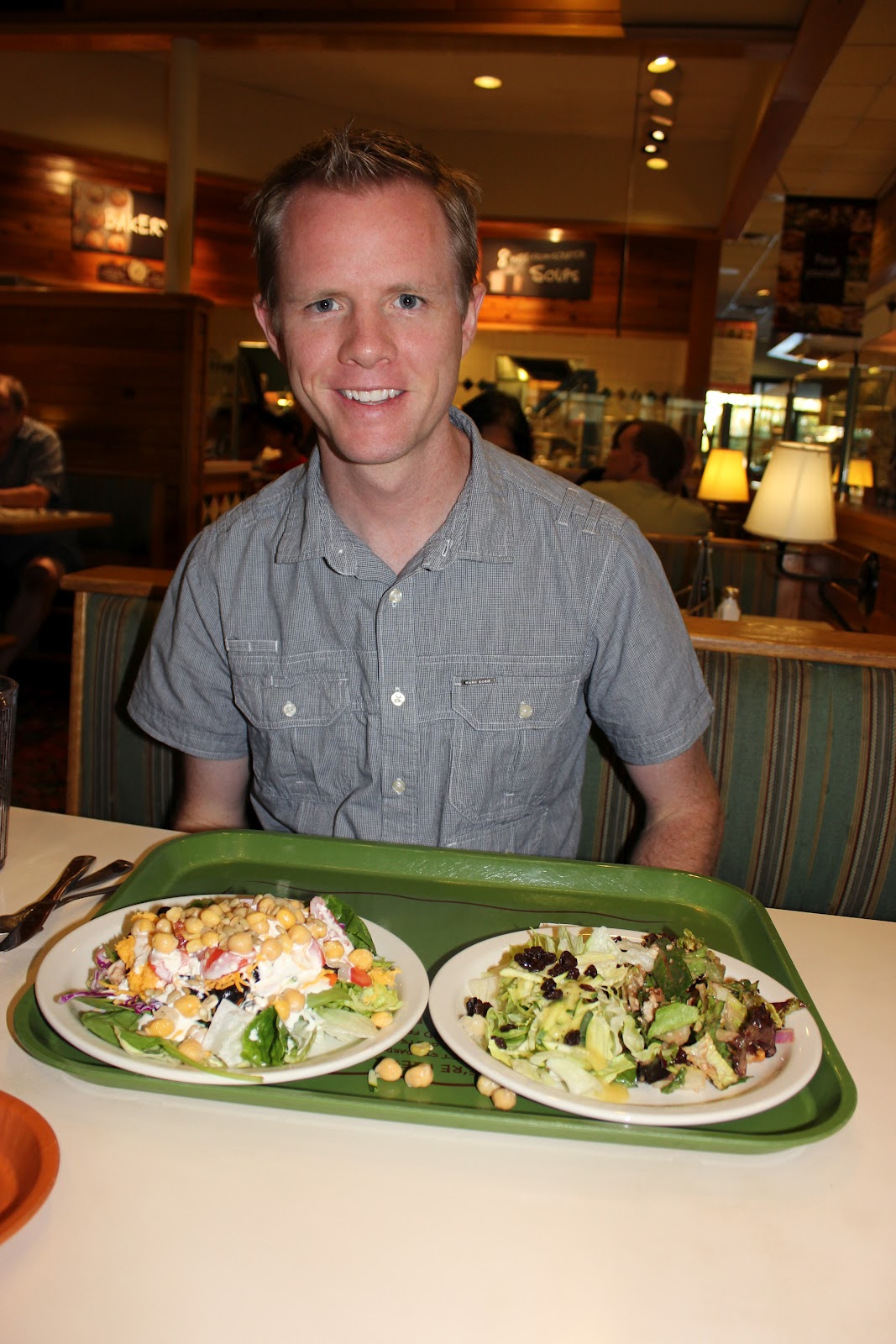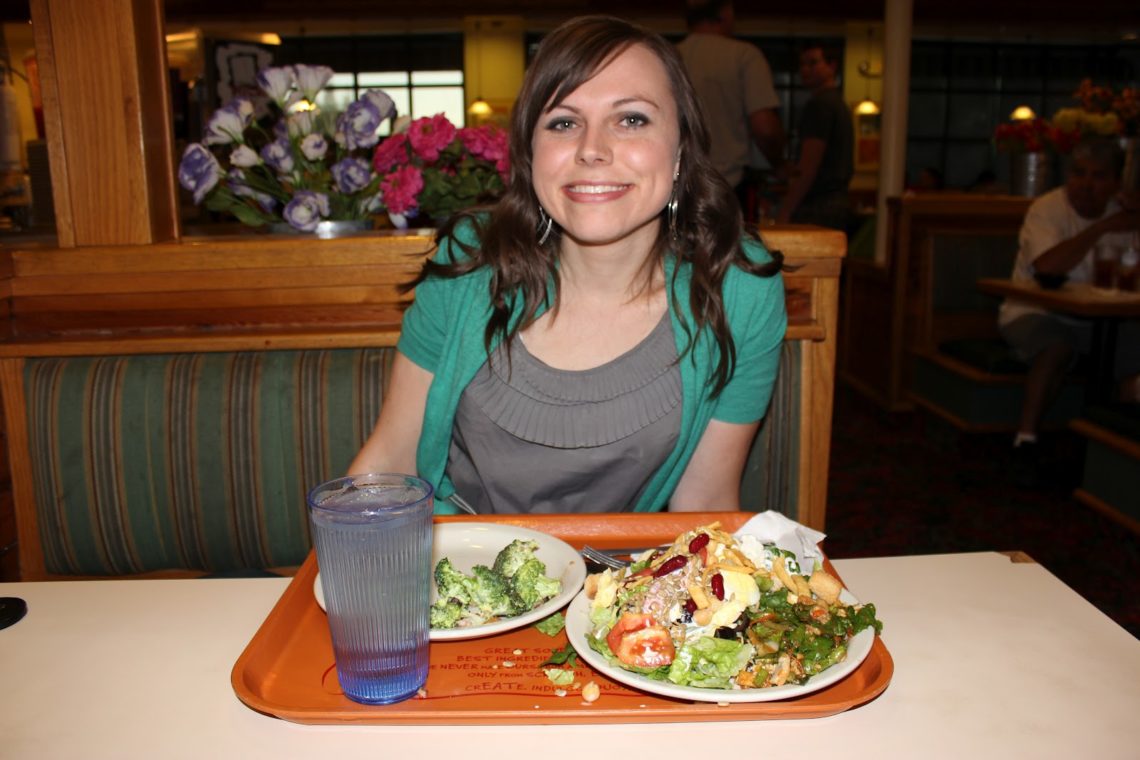 After dinner and many giggles doing some people watching (some older couples fight over salad), we headed off to get our game on.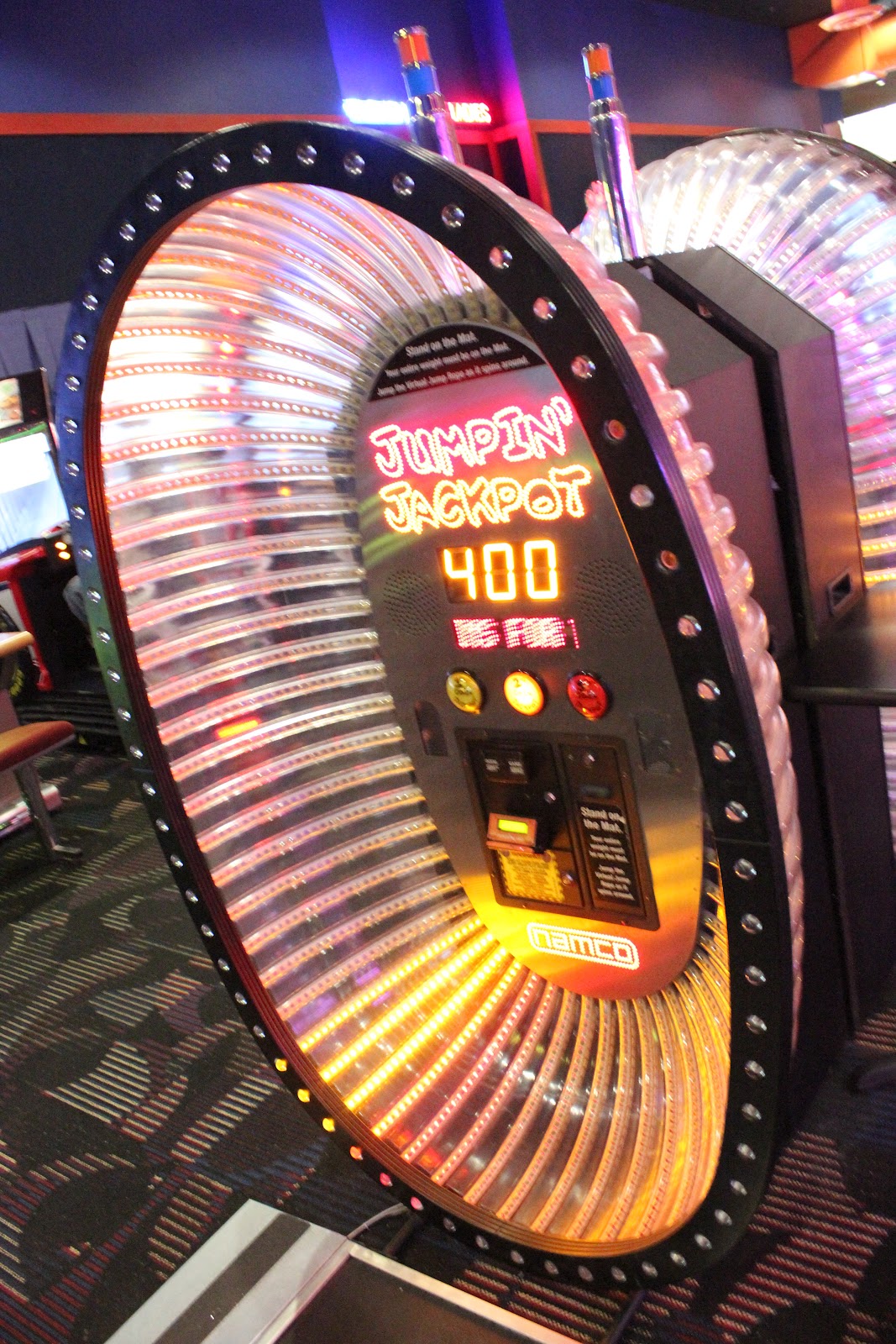 We tried to choose some active games like DDR and this jump rope game. We had a great time getting our heart rate up, and playing with camera settings in an almost pitch black room taking action shots.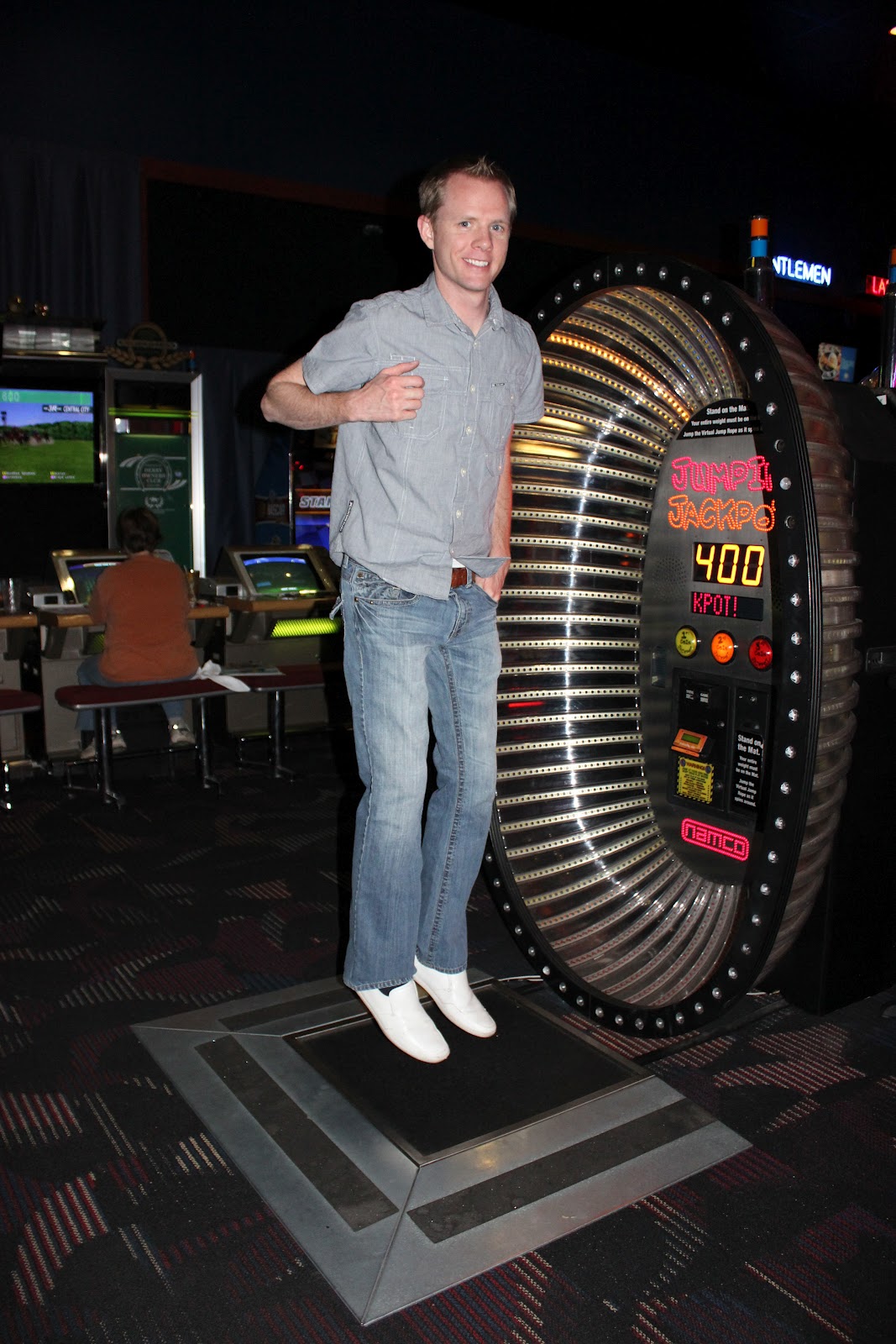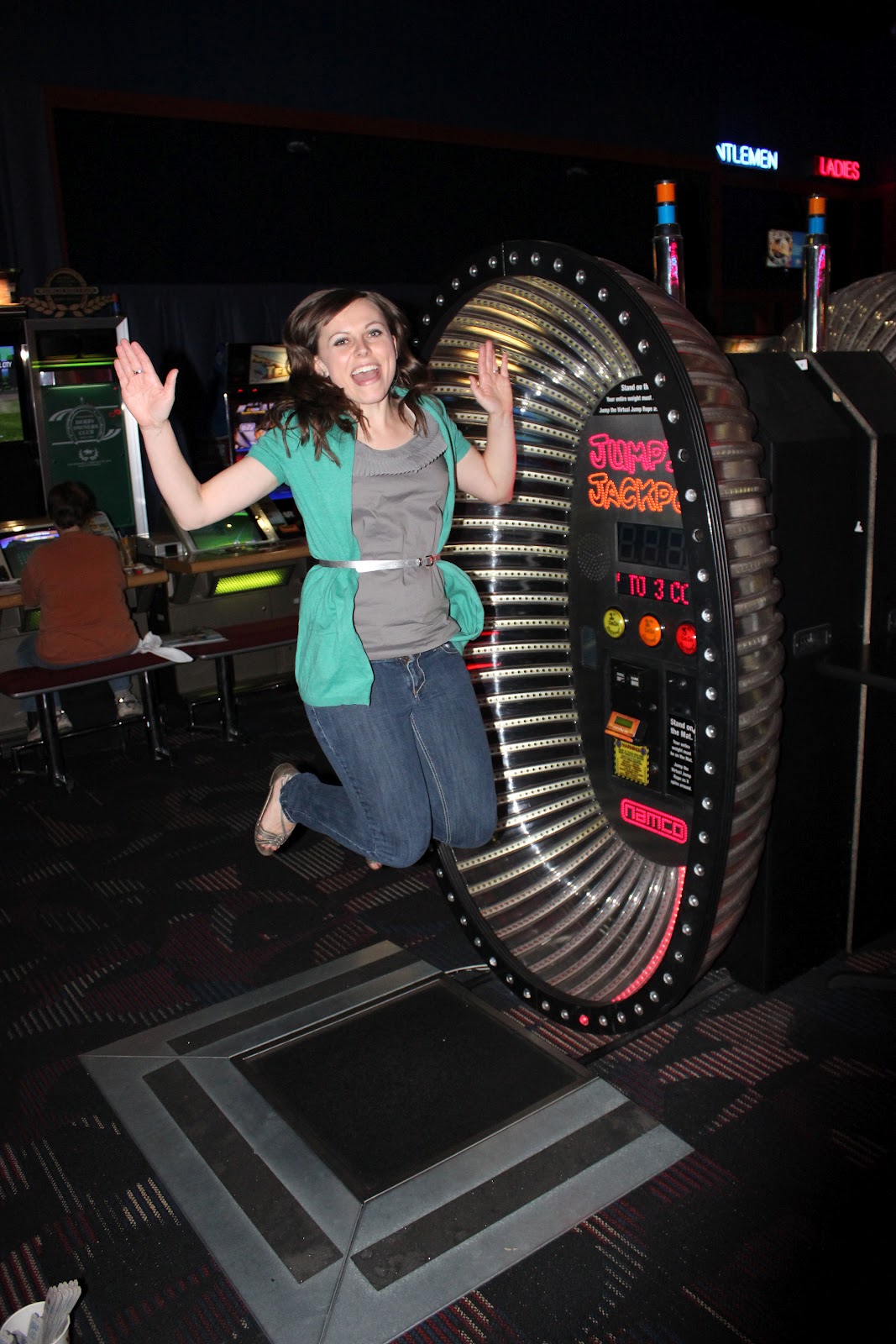 We went head to head playing digital Connect 4.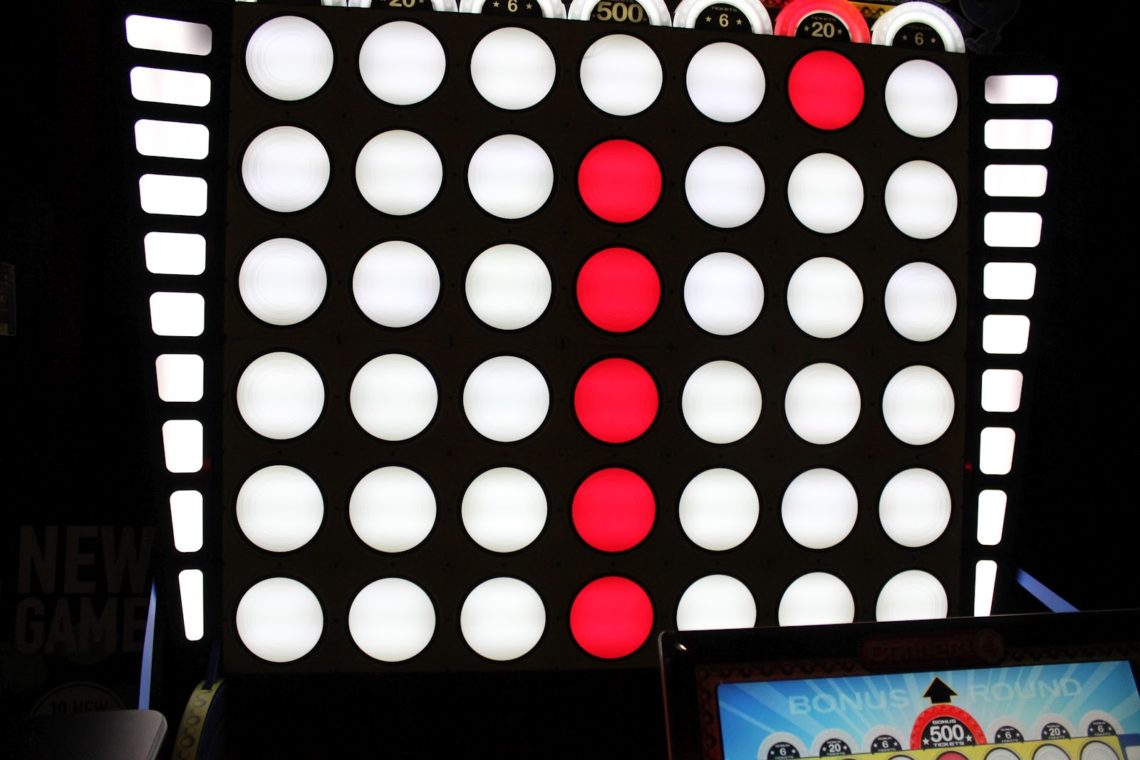 And this was the moment we realized that someone has a little bit of a ticket addiction.
 If you go, you must do the Gene Machine. It's a program that scans both people's faces and lets you know what your child will look like.
 We figured we could make the quintessential joke "Maybe we'll adopt" but we were shocked at the child that came out. Seriously, we're going to have some tan child with thick, curly hair? We were pretty sure none of those genes are in any of our lines, but if The Gene Machine says we can have a child this good looking maybe we will consider reproducing!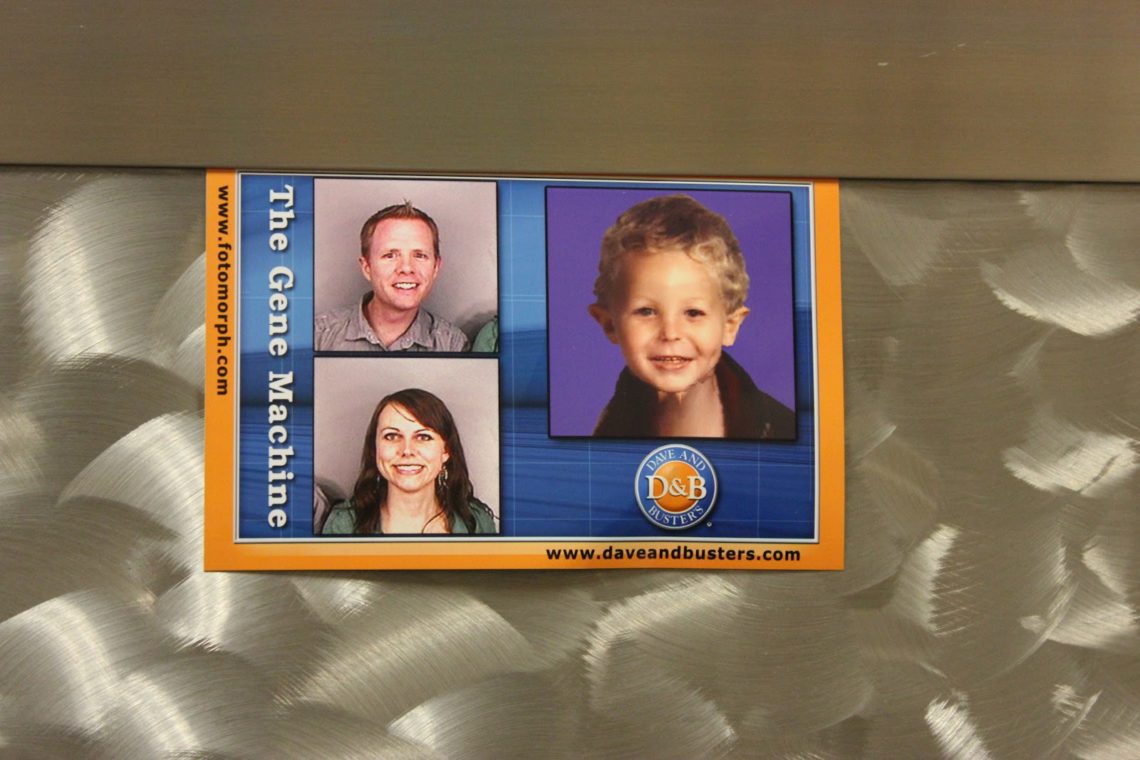 Jacob may have been better off not knowing his wife likes games where you hit things with a mallet…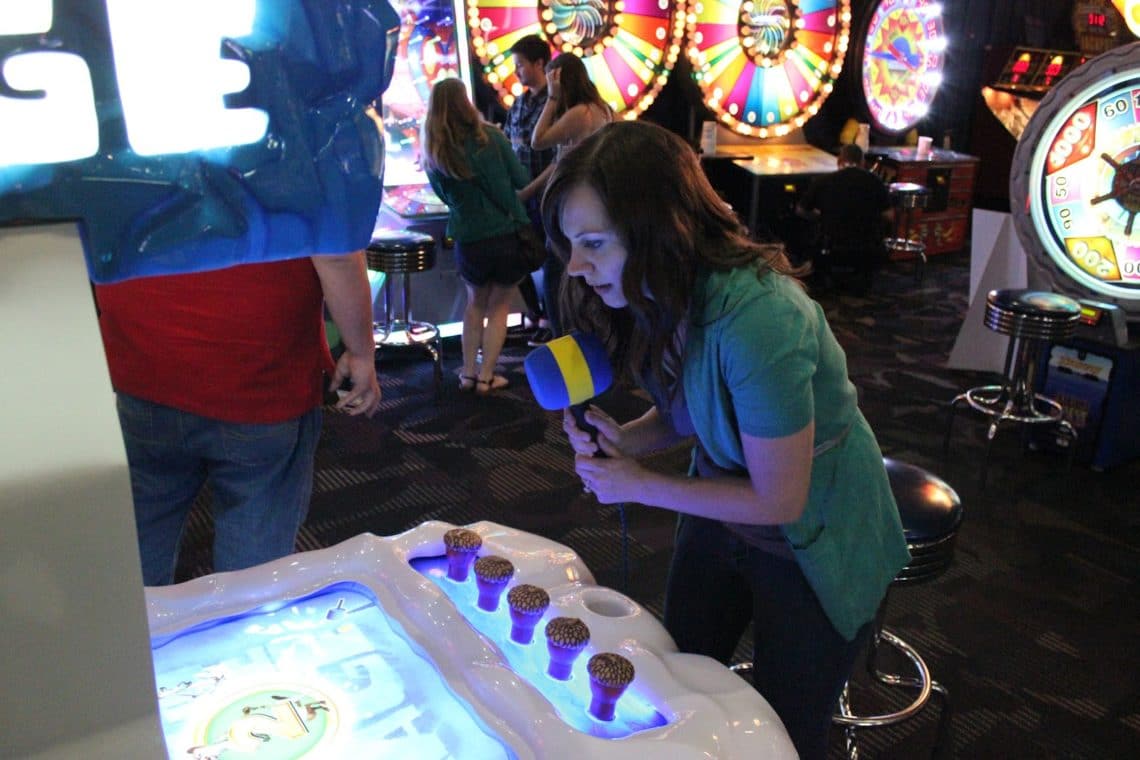 But I was also a little surprised how much he likes the games that resemble slot machines. Good thing we don't gamble or live too close to Vegas!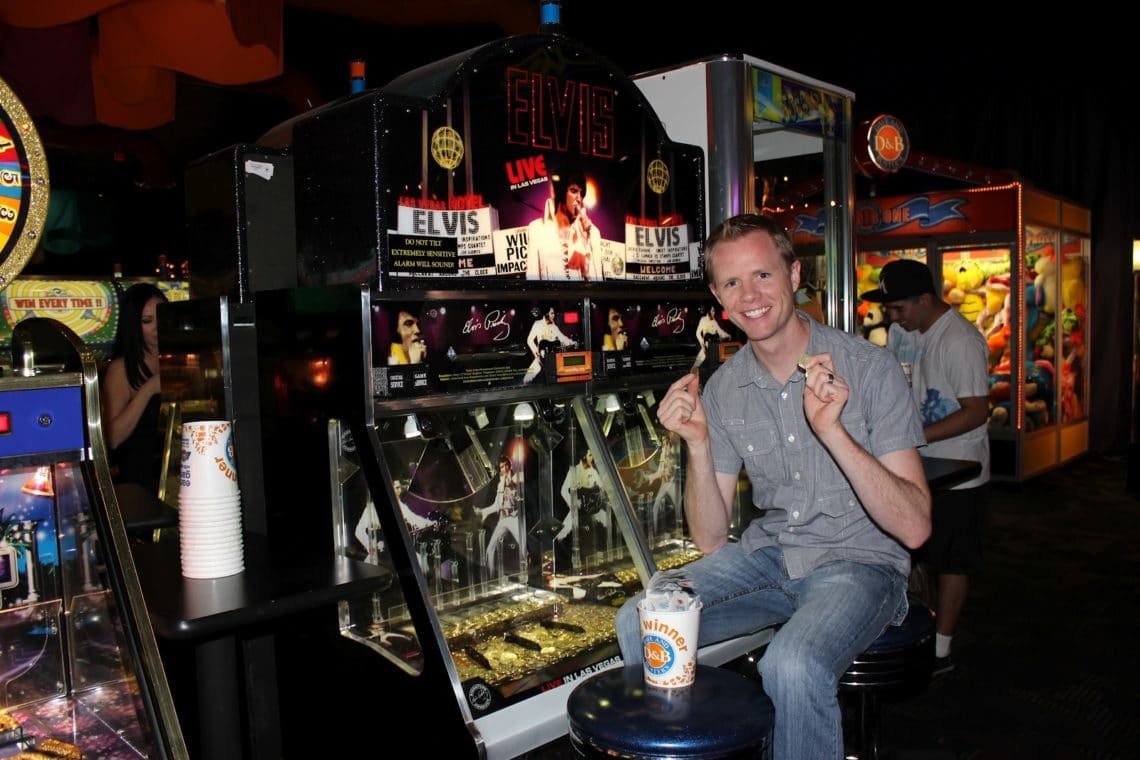 And then we found the game we just couldn't stop. I wonder if there is a skee ball anonymous group, because we both seemed to have an addiction! We seriously spent half our night and half our tokens here.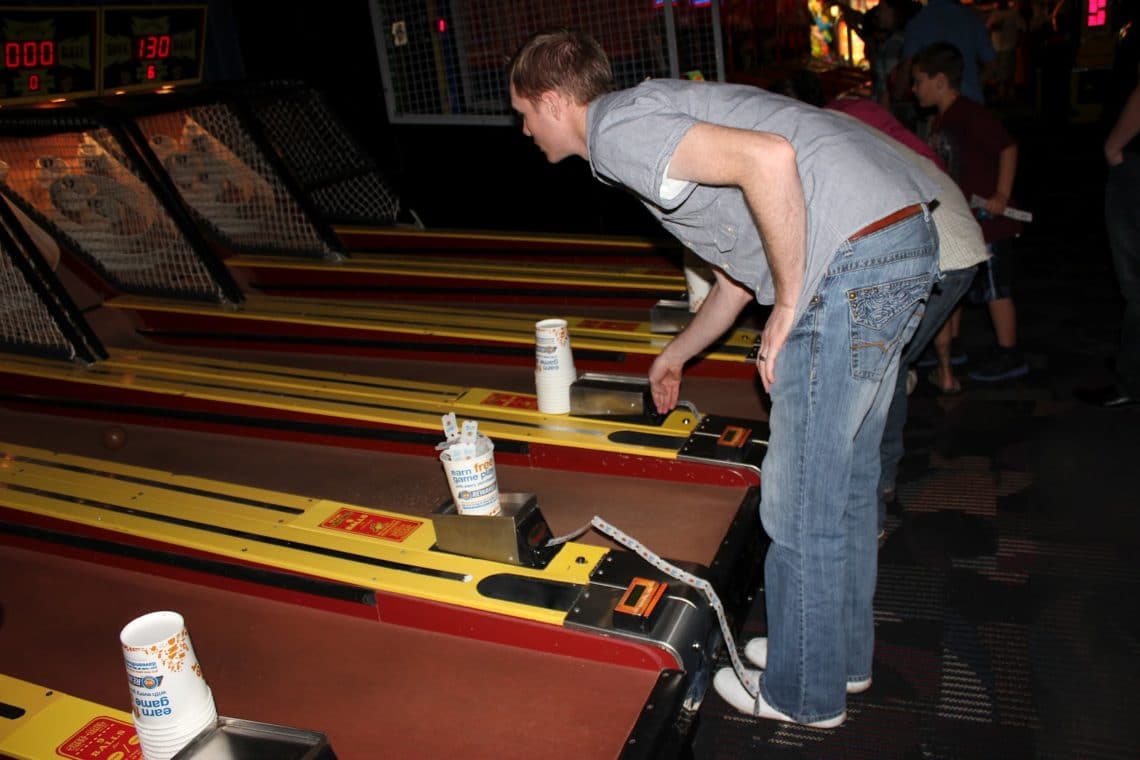 And this is when the ticket obsession became very clear. This is what the face of addiction looks like my friends.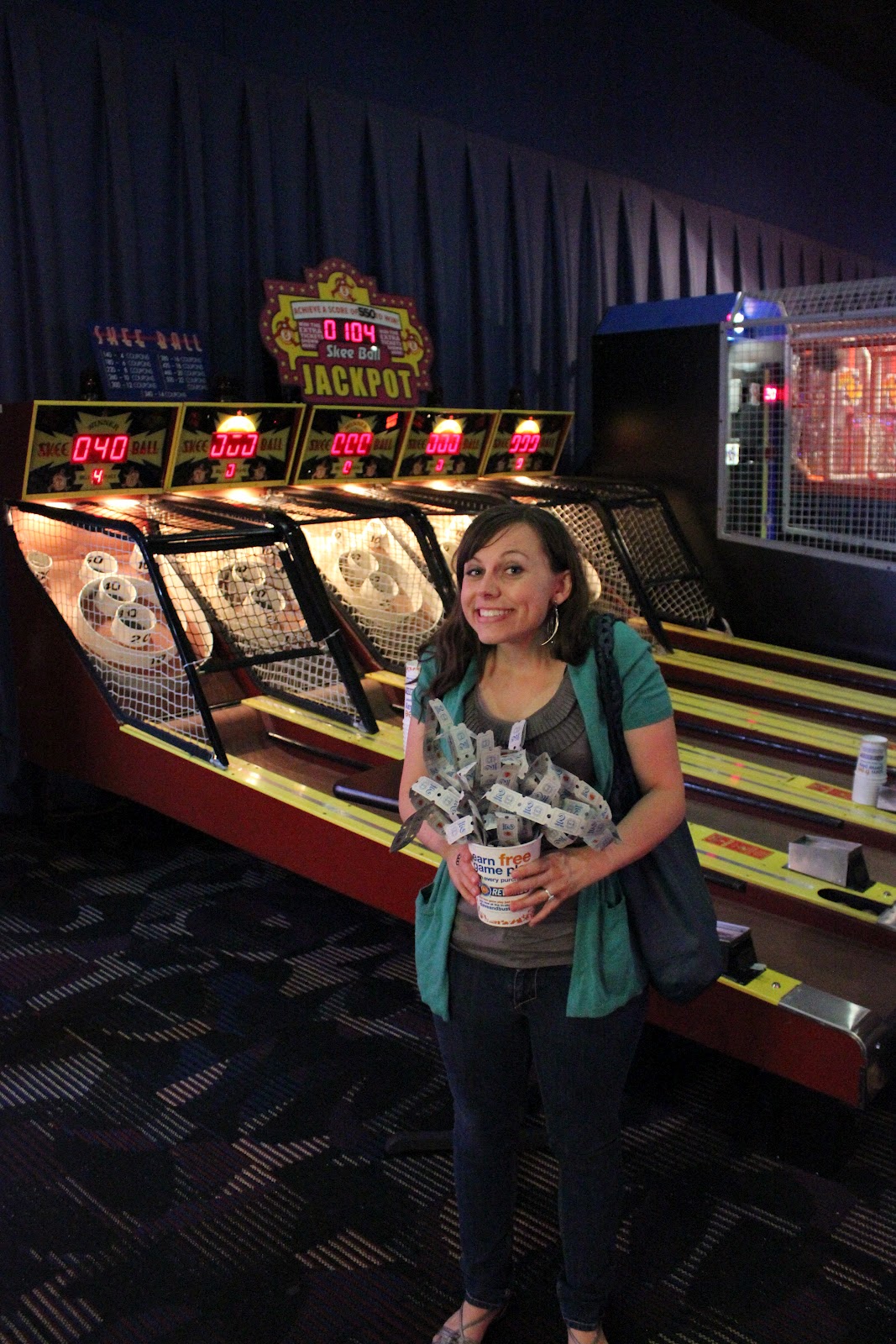 But when we went to redeem, we were pretty happy with the large quantity and the ability to get pen lights that project lizards and stars. We had a good time playing with those for a long time. We're also pretty sure our nephew who role plays Spiderman everyday will enjoy the plush spidey we'll give him. Thank you skee ball addiction!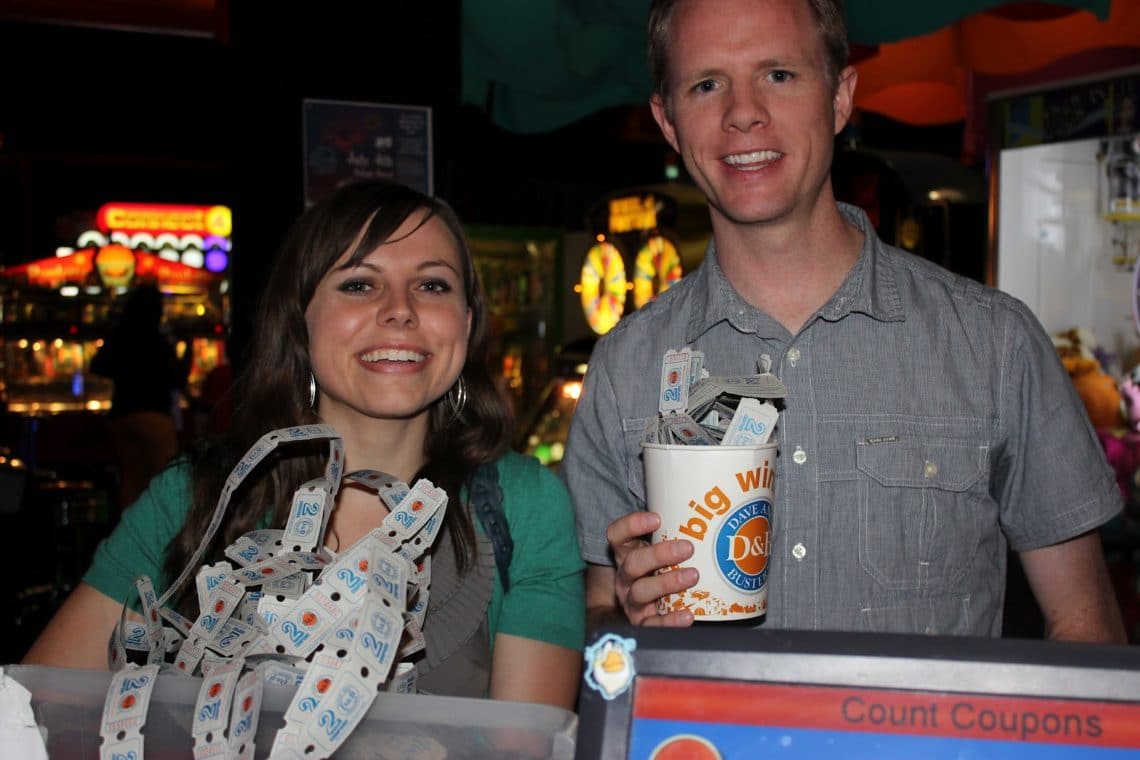 We couldn't get over how much we laughed all night and the fact that this date really helps you feel like a kid again. We also couldn't pass up the Mojo BOGO coupon. Seriously, frozen yogurt is getting us through this long, hot Arizona summer!
Get 365 Date Ideas!
We want to help you have the best date nights ever! Grab this FREE printable with 365 date ideas, a date for every day of the year so you never run out of ideas!