The Awful Waffle: Provo, Utah
We saved the best for last- our last night in Provo we hit up
The Awful Waffle
which we'd been told was a "MUST" eat place by many of our friends.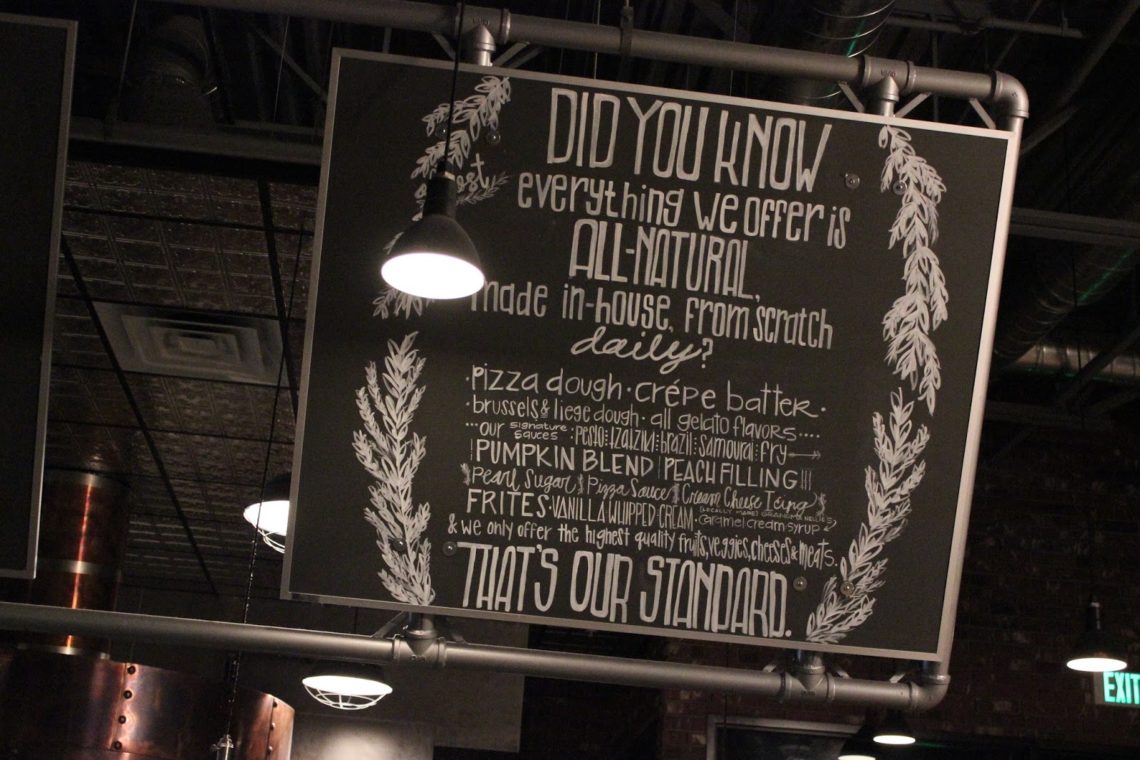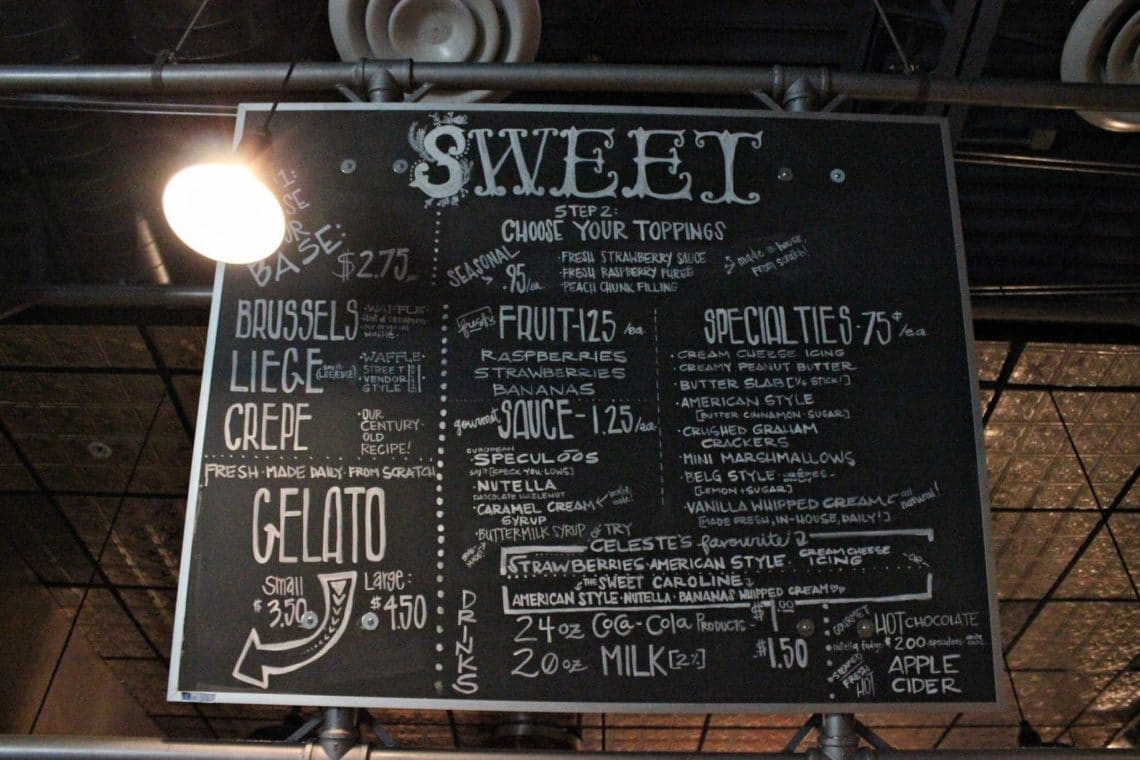 The liege came highly recommended, so we both went for it!
Jacob got the liege with cream cheese and peaches.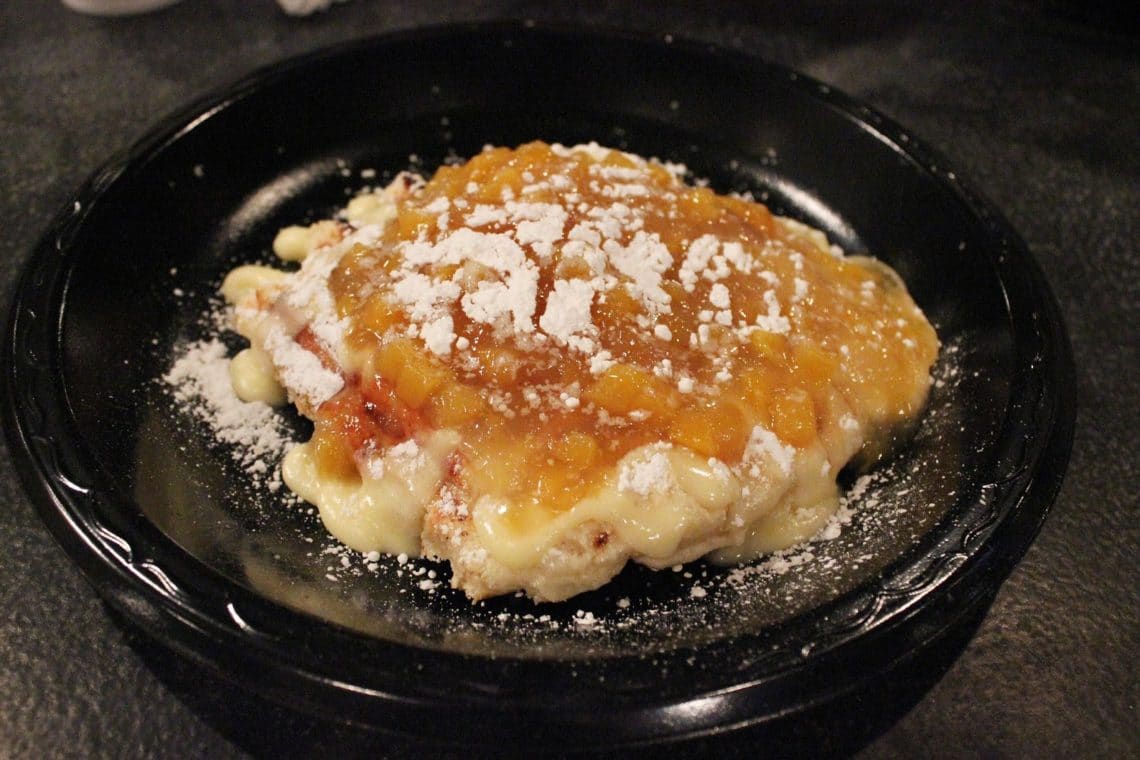 I did the liege with cream cheese sauce and fresh strawberries.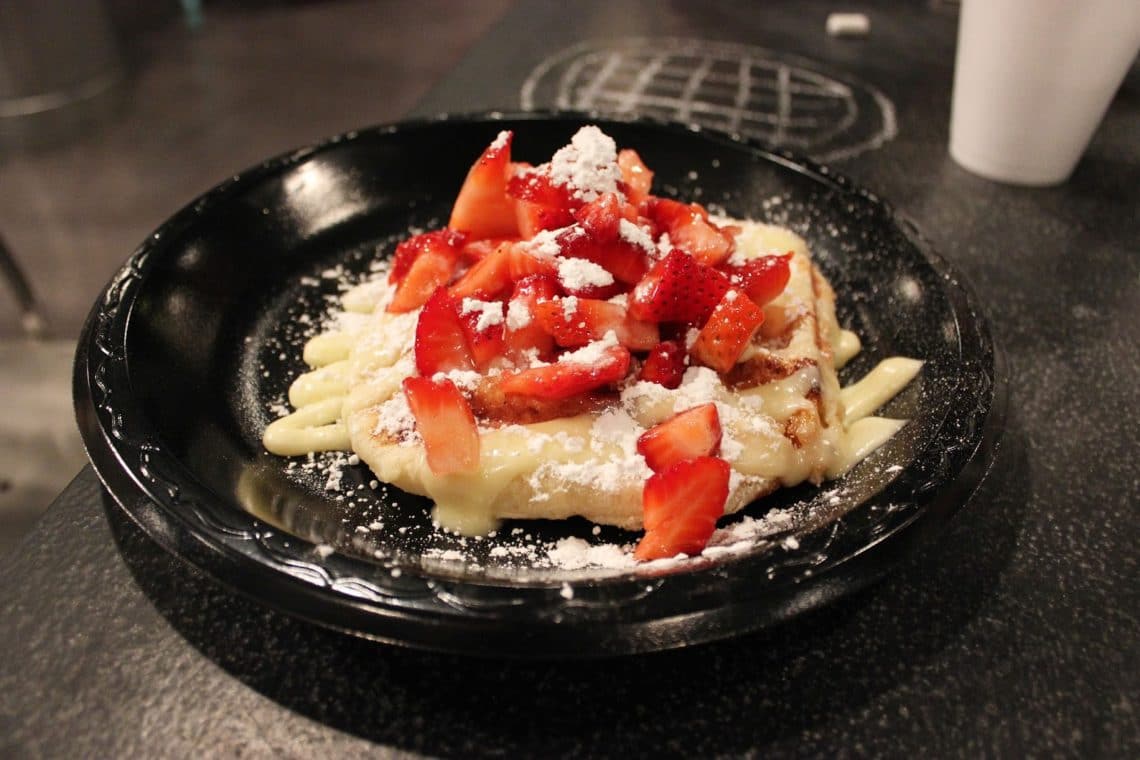 We also had our favorite friend and my favorite younger sister come too! They both went with Brussels with raspberries.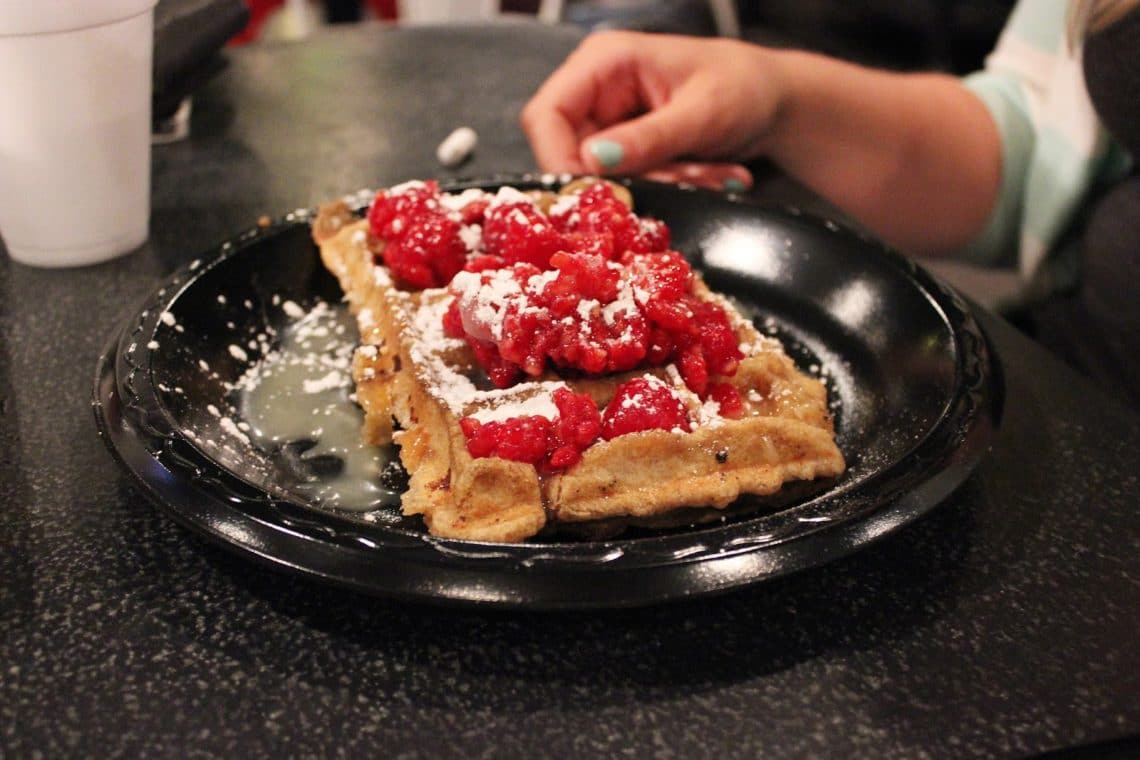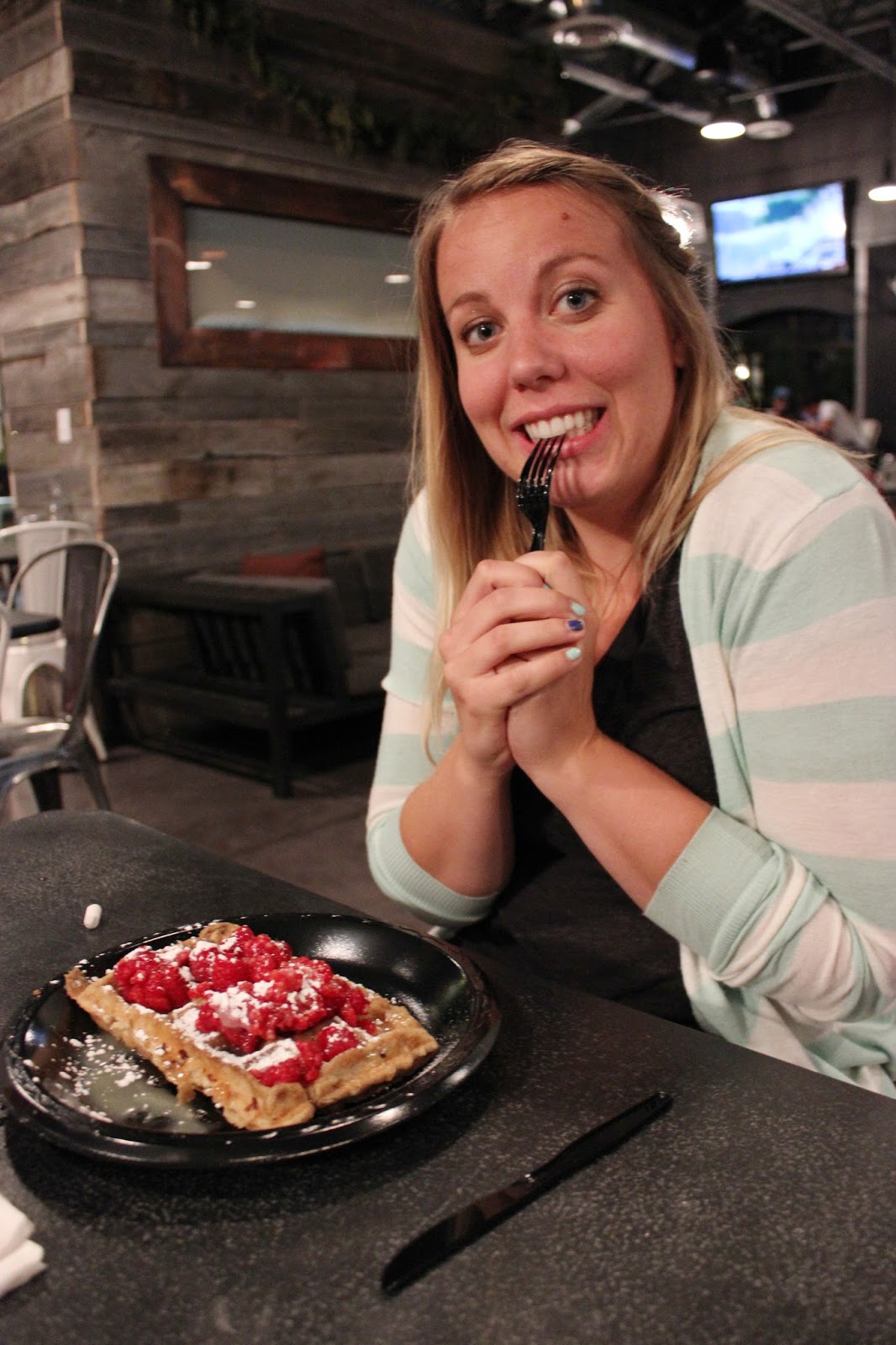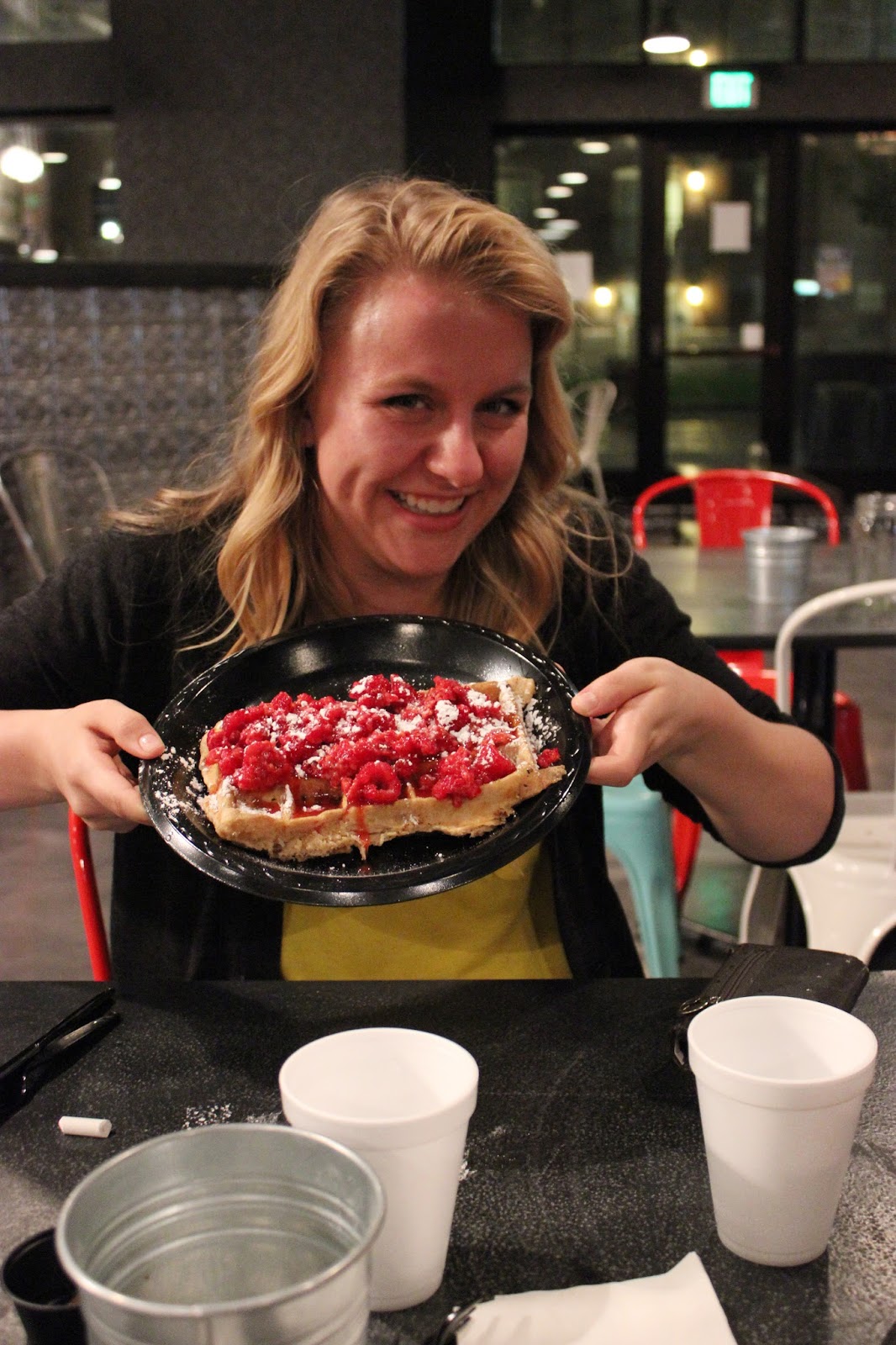 We played "musical waffles" and everyone tried each. There wasn't a bad one in the mix- all were amazing! I must admit though, the liege did win me over! I loved mine and Jacob's best!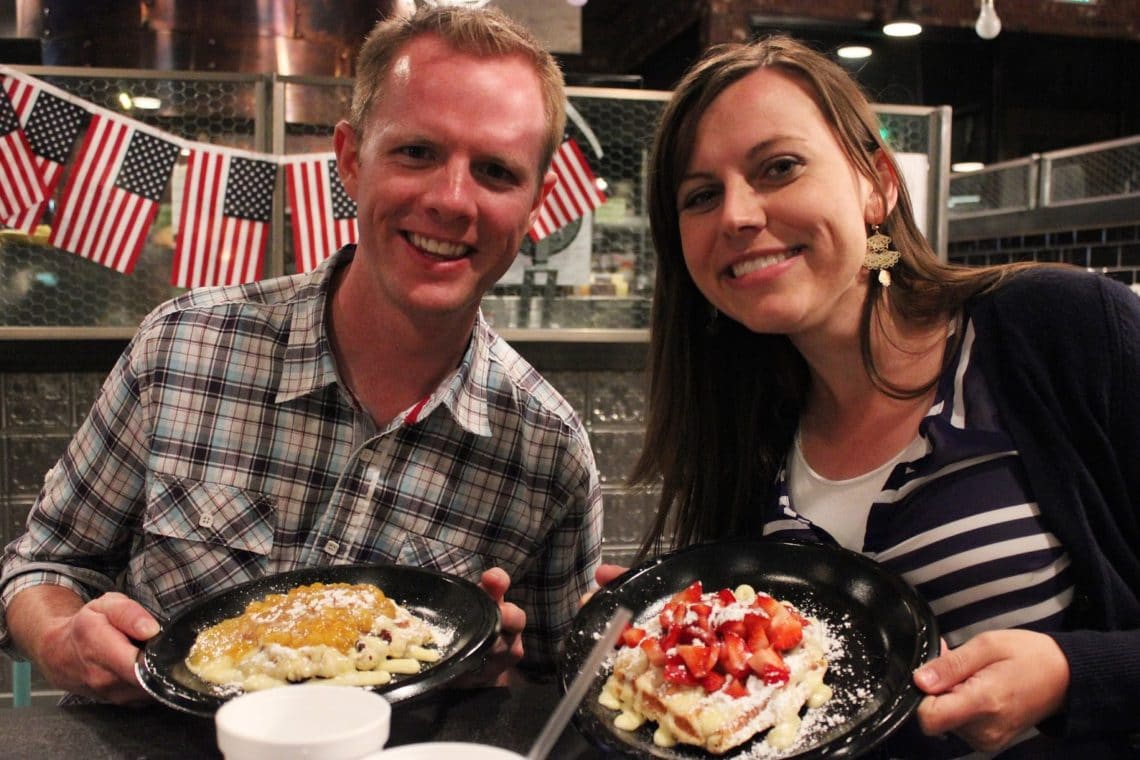 And if the best waffle of your life isn't reason enough to go, go for the cool hangout spot! We enjoyed watching many people on dates and analyzing how old they were, what date they were on, and who was more into whom.
We also enjoyed the chalk-paint tables. While Jacob went to the bathroom we made him a place mat (bottom left) and then we each drew what was on our mind. The top two represent Hillary and Catherine's artistic and philosophical approaches to stream of consciousness. We also see the deep thoughts that my head contain…
Thanks for a fun date place, a very cool decor, and some of the best waffles the world can find Awful Waffle!
Get 365 Date Ideas!
We want to help you have the best date nights ever! Grab this FREE printable with 365 date ideas, a date for every day of the year so you never run out of ideas!