TEDx Conference: Our Most Intellectually Stimulating Date
Hi, we're Jacob and Camille, and we're nerds. Big nerds. Like every night we discuss CNN Money or the Wall Street Journal nerds. Engineer, teacher, people a little too obsessed with current events, you get the picture. We both like to learn. We both liked being students. We both like continuing to learn. And thus we sometimes engage in somewhat nerdy activities. We think we just may have found one that is less nerdy and more hipster academic and the idea for a unique date that pretty much ANYONE can duplicate was born.
Have you heard of TED? If you haven't, you should really check it out! The premise is "Ideas Worth Spreading." New insights, research, theories, and lessons are shared as speakers are given 18 minutes (or less) to give the talk of their lives on any given subject they claim to be an expert in with an idea worth spreading. You can find anything, seriously. Interested in food? Jamie Oliver is just one of hundreds with new ideas on food. Interested in Antarctica? OK Go's Viral Videos?? Pop Culture? Happiness? Dreams? Love? Education? Yeah hopefully you're understanding that there is a profound lecture on pretty much any topic you can think of! And it's all online for free! Camille was first introduced in an MBA class about a random idea. In a leadership class a lesson on rethinking companies was discussed after watching a very inspirational movie on classical music.
Amazing stuff! It was shared with her fiance at the time, and the love of these talks grew. So much of it is life-changing material that will make you think in new ways. How amazing is that? Best of all, it's free and anyone can do it from their living room!
But WAIT, it gets way cooler than that!
There is something called TEDx. These are TED inspired events organized in each state and dare we say most countries. At the events at least one formal TED talk is watched, typically given by someone famous or some expert. Also, some local experts or experts who travel to speak will share their ideas in a talk format, which is filmed and linked to the website. We were pretty excited to one day discover there are several chapters in our state, we found our local chapter, and register for an event the same week!
The night has a theme, so that talks aren't completely random. Our theme was work. Why do we work? What motivates us? What attitudes do we take towards work? What does work mean in this economy?
We were asked to write our names and our dream job- even a made up job.
Who would have thought?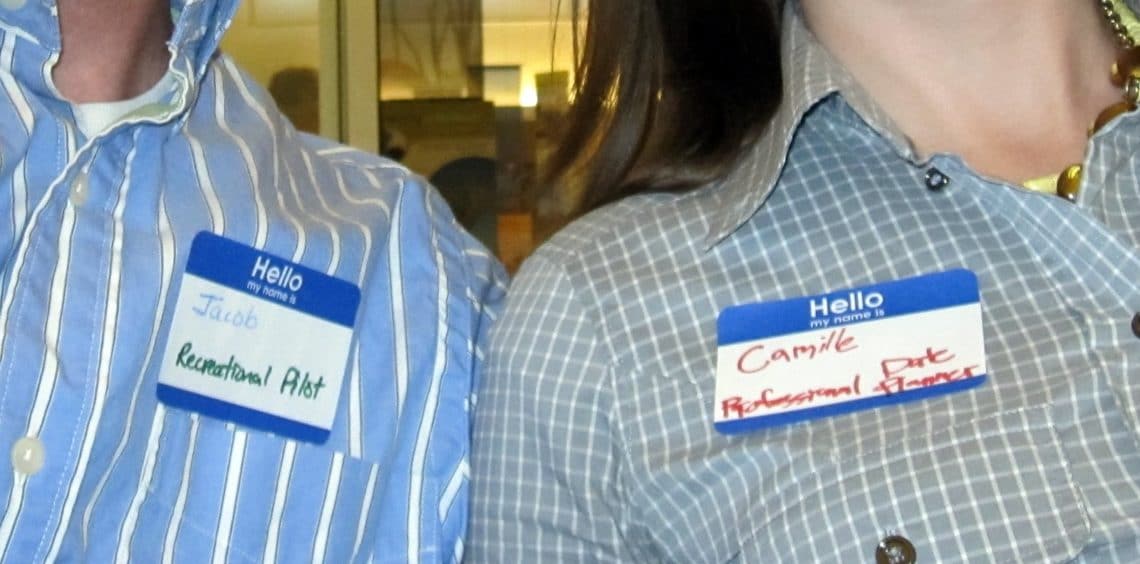 It was extremely interesting to hear the experiences of people who interview others about their jobs and rate happiness levels. We heard from 3 people with very unique ideas on work and how attitudes and purpose impact work. It was very thought provoking.
We also enjoyed watching Mike Rowe from Dirty Jobs share his thoughts and life-changing experiences on the people others look down on, and how happy they are to have their jobs. They are people who didn't follow their dreams and end up disappointed, but followed needed paths and found happiness. It's very interesting, if you're going to watch these for a date at home, put it on your list!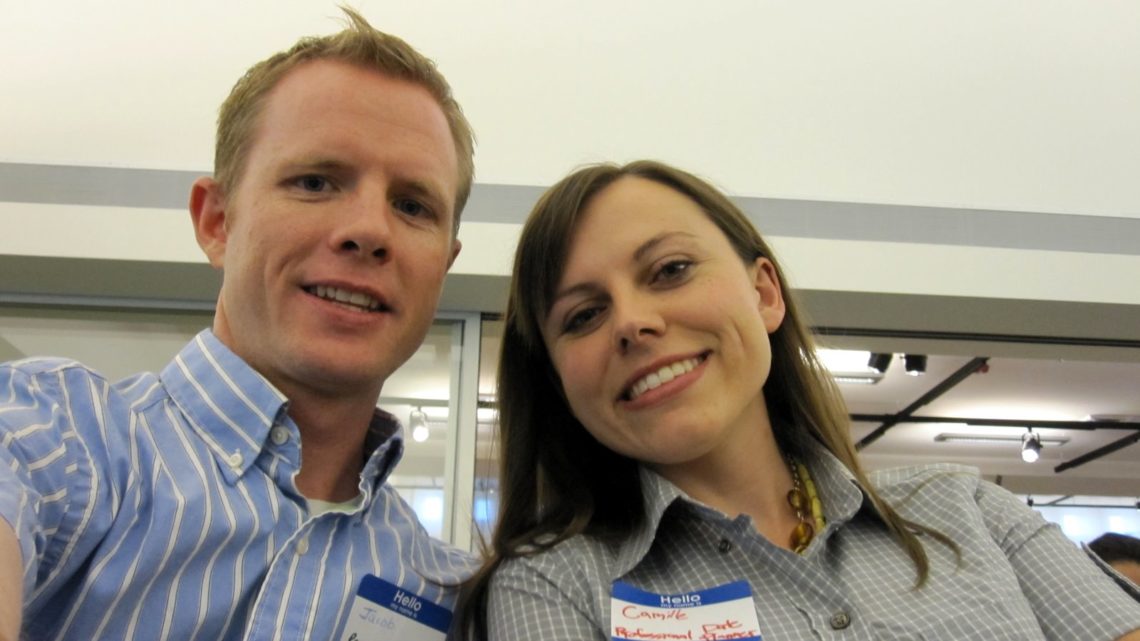 We enjoyed being a part of a very academic crowd, enjoying a free event (with free food), and getting out and doing something together that is very much a non-typical date.
We definitely recommend finding your local TEDx chapter's next event, and asking out that special person for one of the most intellectually stimulating nights of your life- all for free!
Get 365 Date Ideas!
We want to help you have the best date nights ever! Grab this FREE printable with 365 date ideas, a date for every day of the year so you never run out of ideas!