One of the greatest dates one can do in Utah is go for a hike- gorgeous, calorie burning, endorphin enhancing, and totally free! 
The short, but steep hike up Bridal Veil Falls was on my to-do list during our couple days in Utah together. I was so glad that Jacob was totally game! On the 4th we passed this iconic Utah site on our way to Heber, and Jacob even commented "Wow, what is that place?" I let him know that's where we'd be hiking the next morning! 
The falls go year round, and come from snow melt-off. And in case you want to know what we're laughing about in this picture, well, a picture can probably explain better than I can.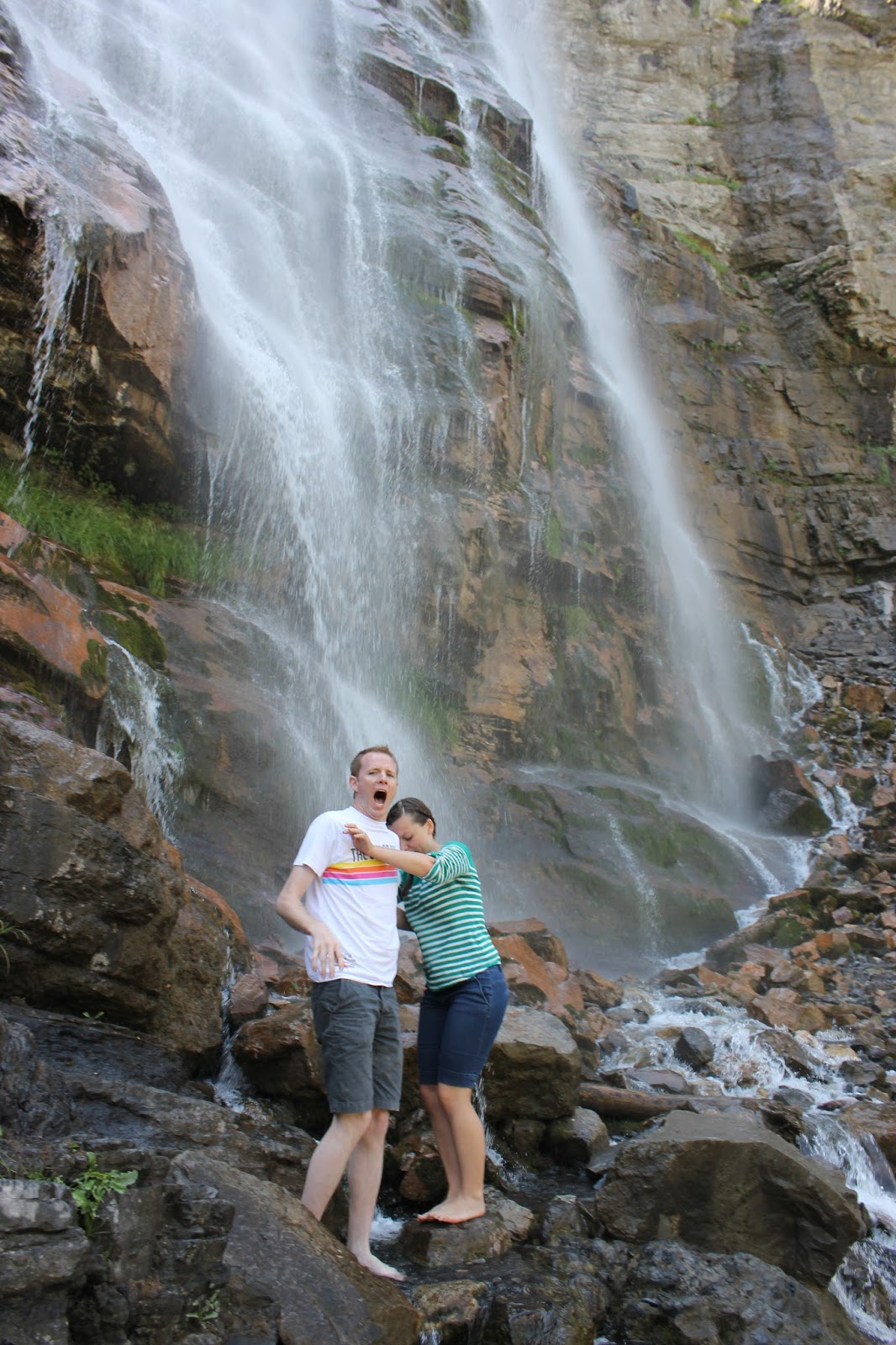 Jacob stepped in a pool of water from the falls and a small shriek came out. Apparently our thin AZ blood and the temperature of recently melted snow can cause a lot of shock to the system! 
I also was trying not to slip and the thought kept coming "Um so this is how I die" while I kept losing my balance. When I shared that with Jacob we couldn't stop laughing! We are so perfectly awkward together and happen to find a lot of humor in these moments.
It is really steep, and sadly I shouldn't joke because there usually is a death every year from a hiker slipping and falling. It's only in this spot though, the rest of the hike may be steep, but it's pretty safe and we even had children in our party make it up just fine.
And after I explained to Jacob this is a popular BYU student date, and popular location to get engaged at, this picture happened.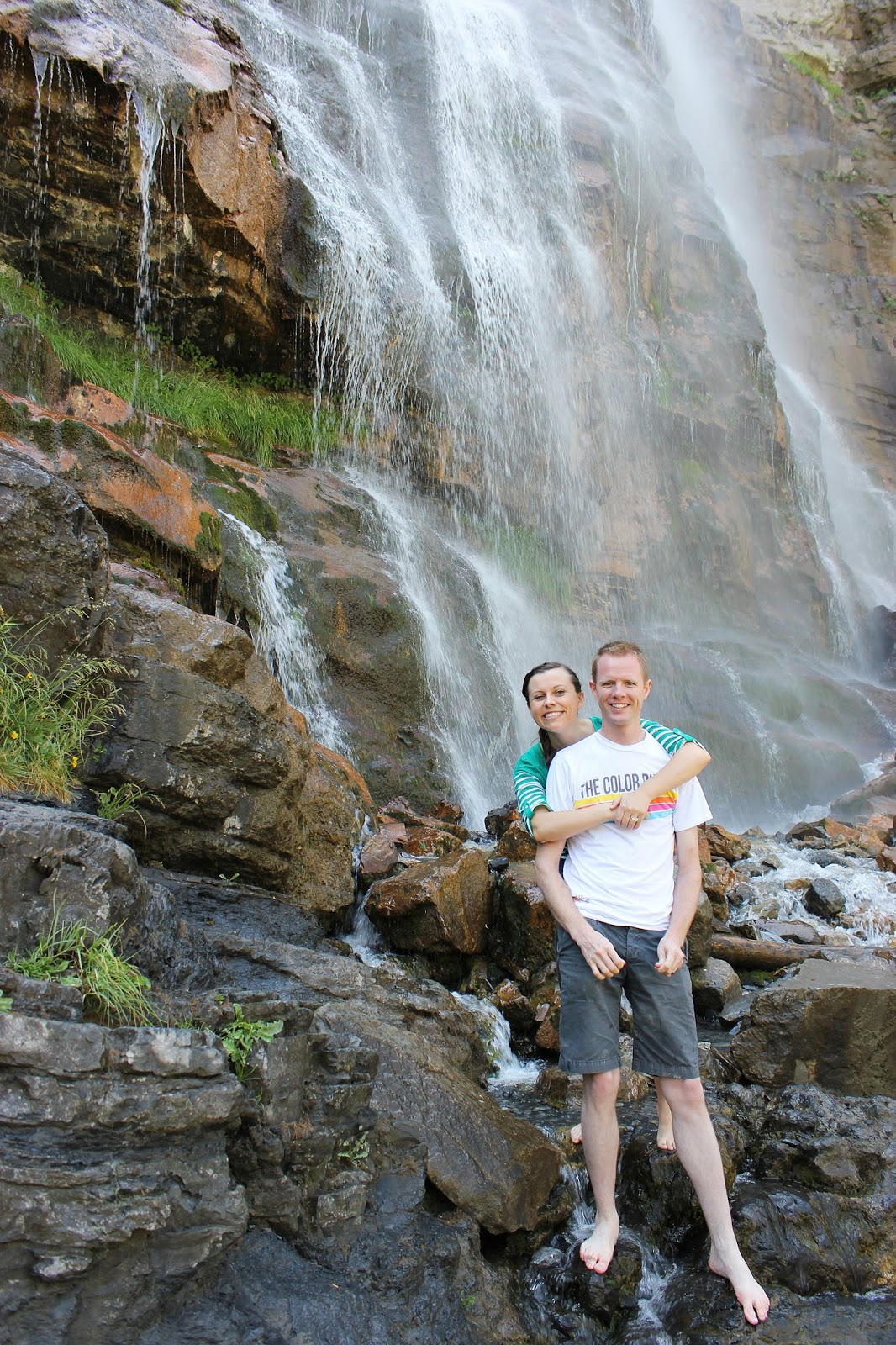 We really enjoyed this free date idea, and we're so glad we lived and made it back to the bottom to tell about it!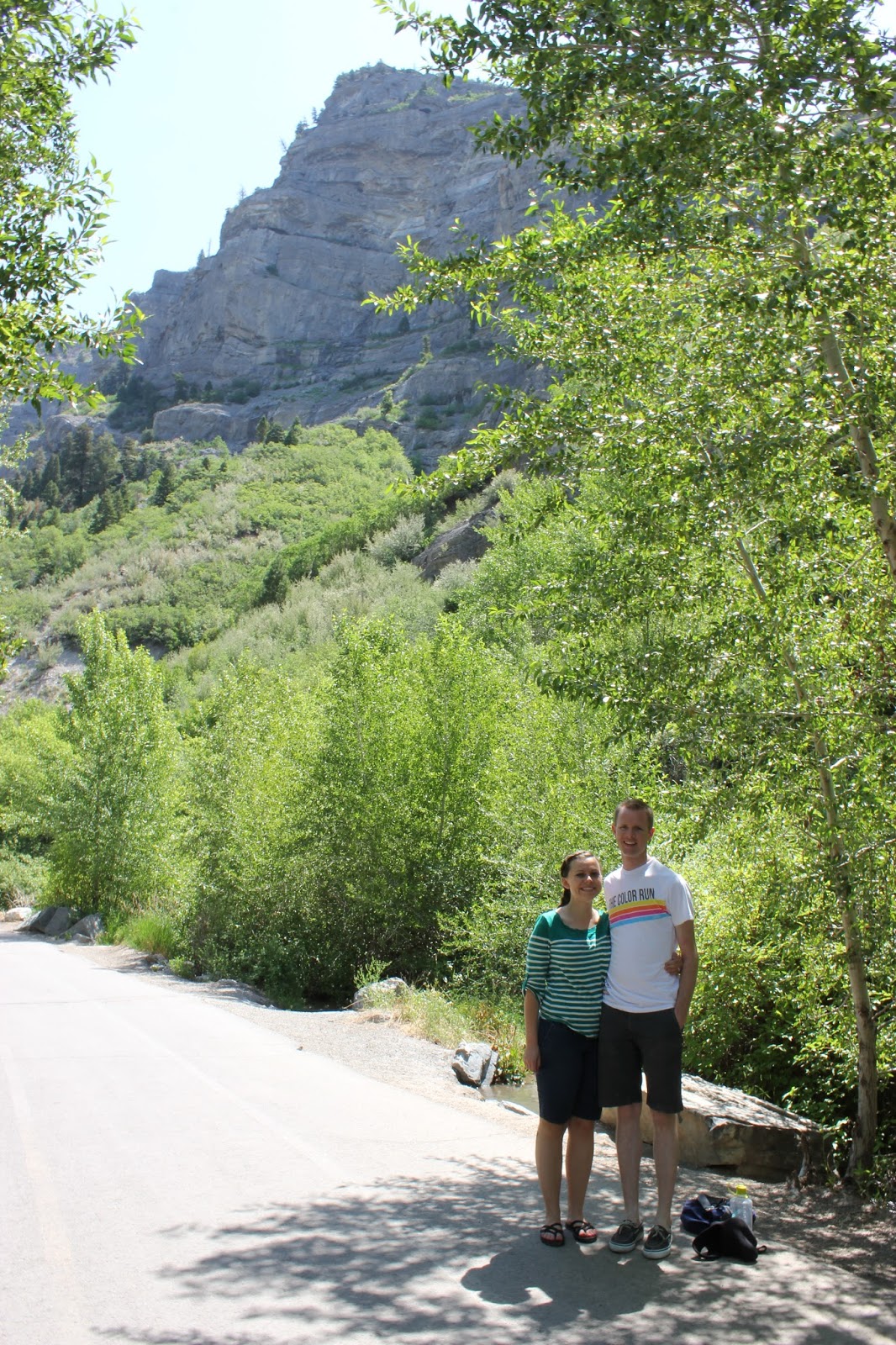 Get 365 Date Ideas!
We want to help you have the best date nights ever! Grab this FREE printable with 365 date ideas, a date for every day of the year so you never run out of ideas!