Sundance Scenic Lift Ride Date
All the info you need on the Sundance Scenic Lift Ride and how to make it your next great summer Utah date night for a romantic and beautiful date.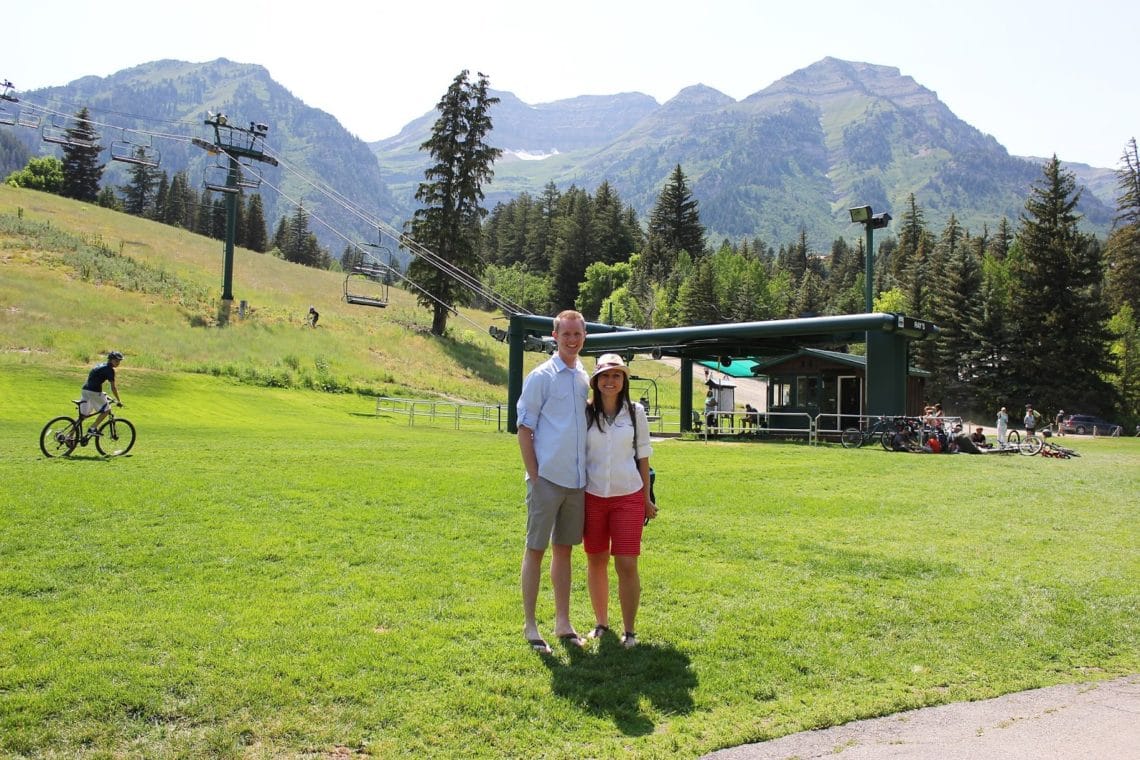 Sundance Lift Ride Date Info
Date Idea:
Riding the Sundance Ski Resort Lift
Location:
Sundance Ski Resort: Provo Canyon, Utah
Price:
$20 per adult rider
Time:
Plan about an hour and a half if you plan to ride without getting off. I'd highly recommend getting off and doing some hiking/sightseeing. That would make it a two-three hour date easily!
Website:
There's info with dates and pricing deals on
their website
Tip:
Wear close-toed shoes or at least shoes with straps. It's easy to lose a show on this ride!
The Sundance Ski Resort
Sundance Ski Resort is a magical place. I used to live on the other side of the mountain directly behind us in the picture above. Consequently, I spent a lot of time year-round at Sundance growing up. I've skied it in the winter, hiked in the summer, and stayed in many cabins with friends and church youth groups throughout the year. I love this place, and I could hardly wait to bring my love here during our trip to Utah.
Sundance Scenic Lift Ride vs Sundance Full Moon Lift Ride
We decided to ride the Sundance scenic lift ride- which is essentially taking the ski lift in the summer and enjoying one gorgeous view of the mountains. It's about $20 per person and quite romantic! They even offer a moonlit ride one weekend a month called the Sundance Full Moon Lift Ride. Seriously Utah friends, get on that for us, please!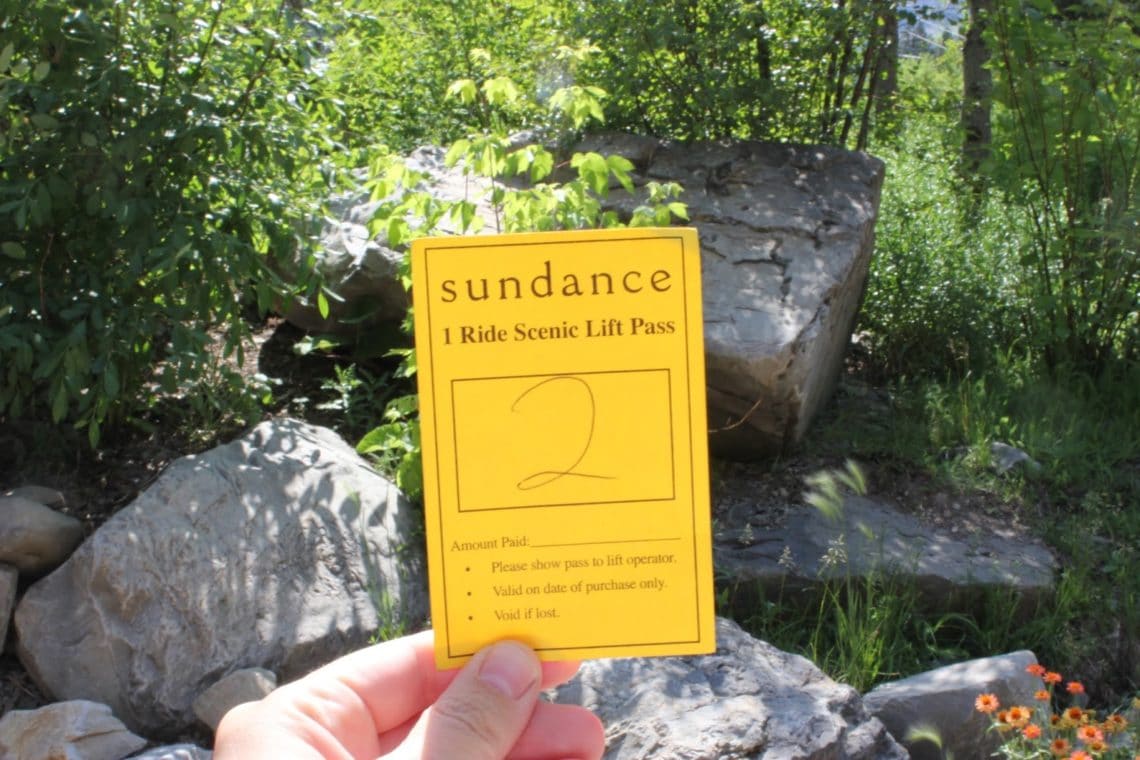 Don't get me wrong, the day was absolutely breathtaking!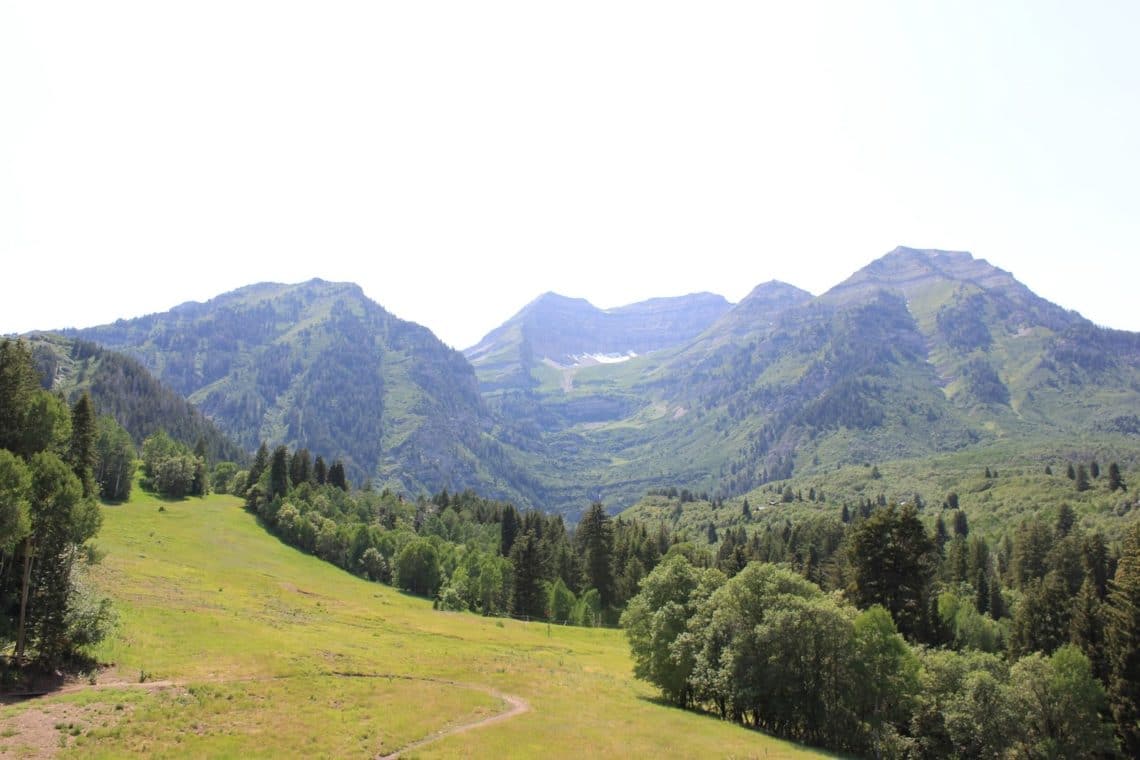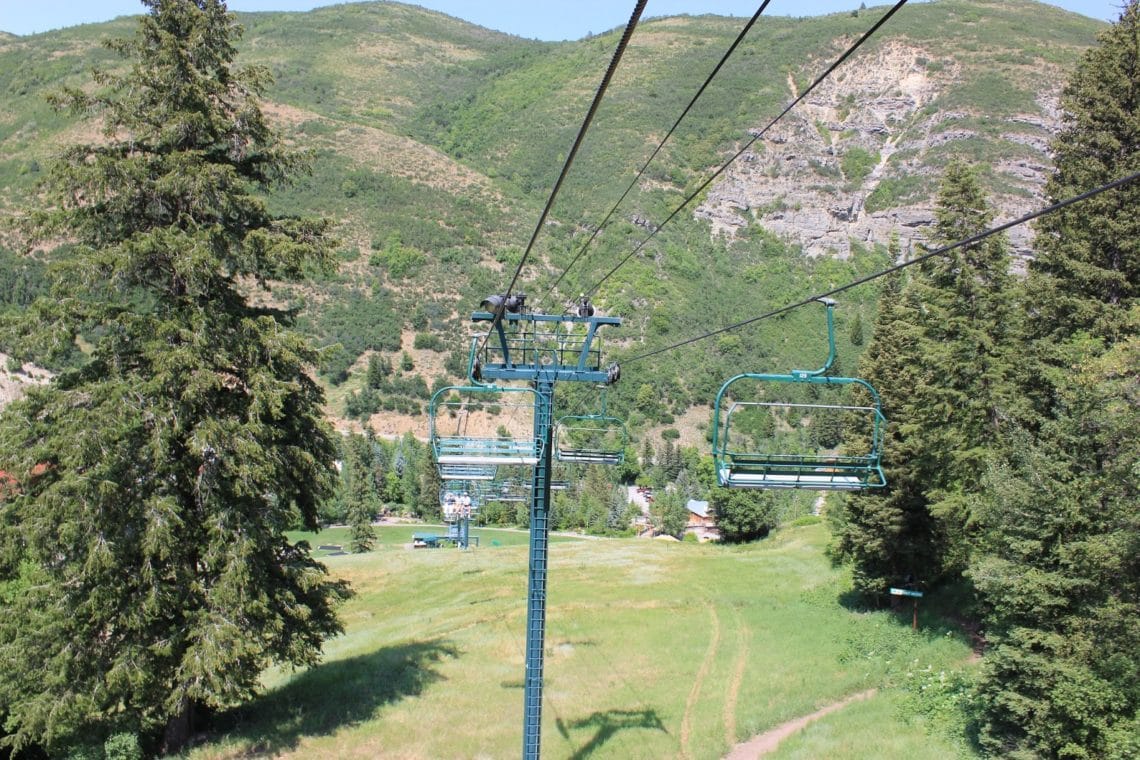 Beautiful Utah Mountain Views
And if you ride the Sundance scenic lift ride, you really should get off at the top. It's an amazing photo opportunity! Plus how many times in your life do you get to be on the top of a really tall mountain?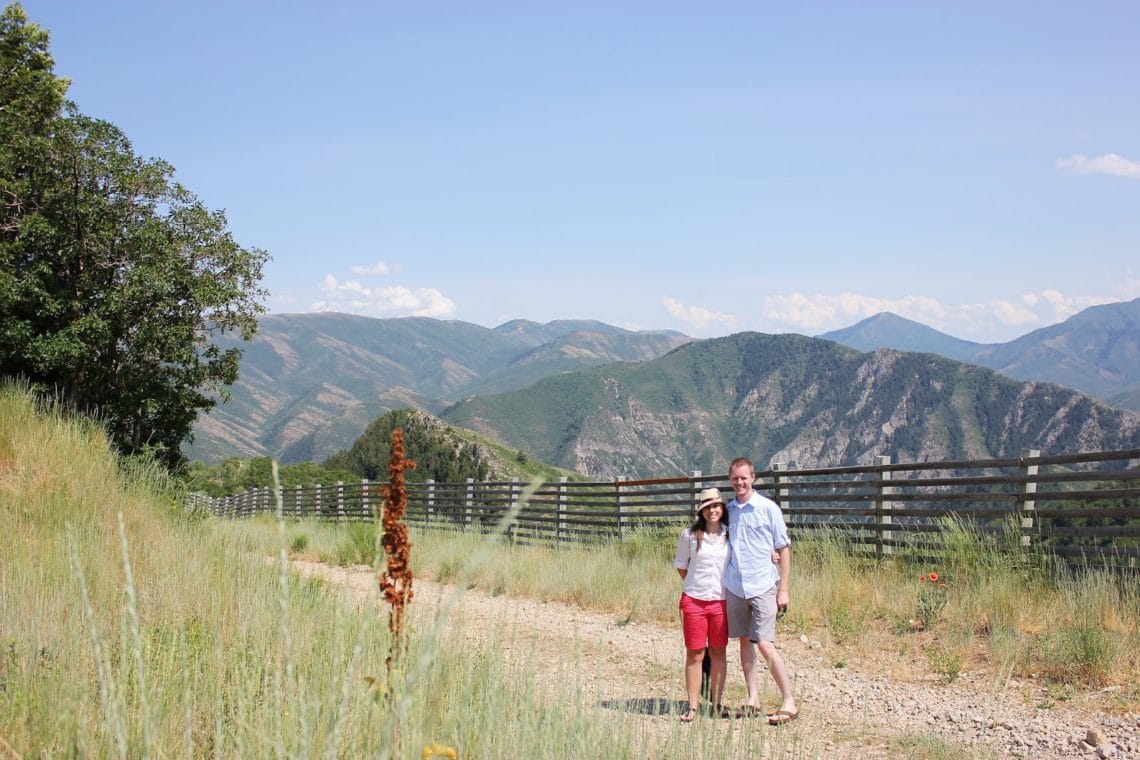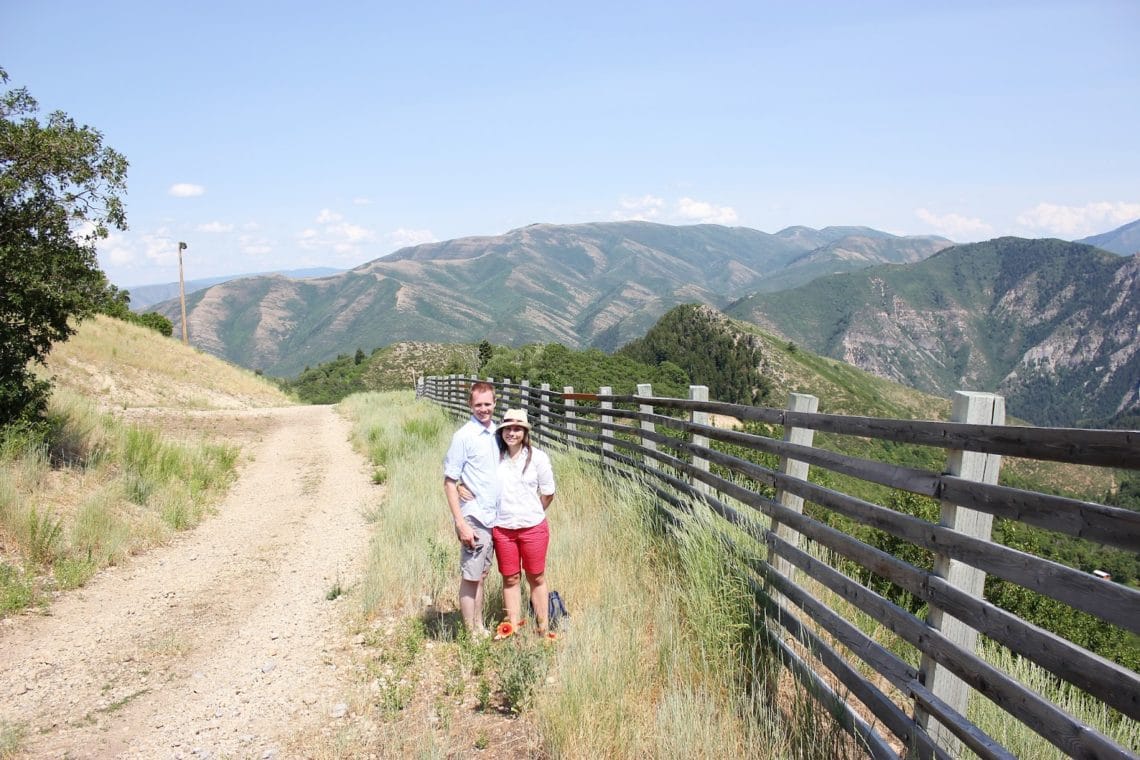 Oh how we enjoyed the amazing weather, you just can't beat Utah summers! They are warm without being too hot. The summer nights are perfect and make outdoor dates so romantic.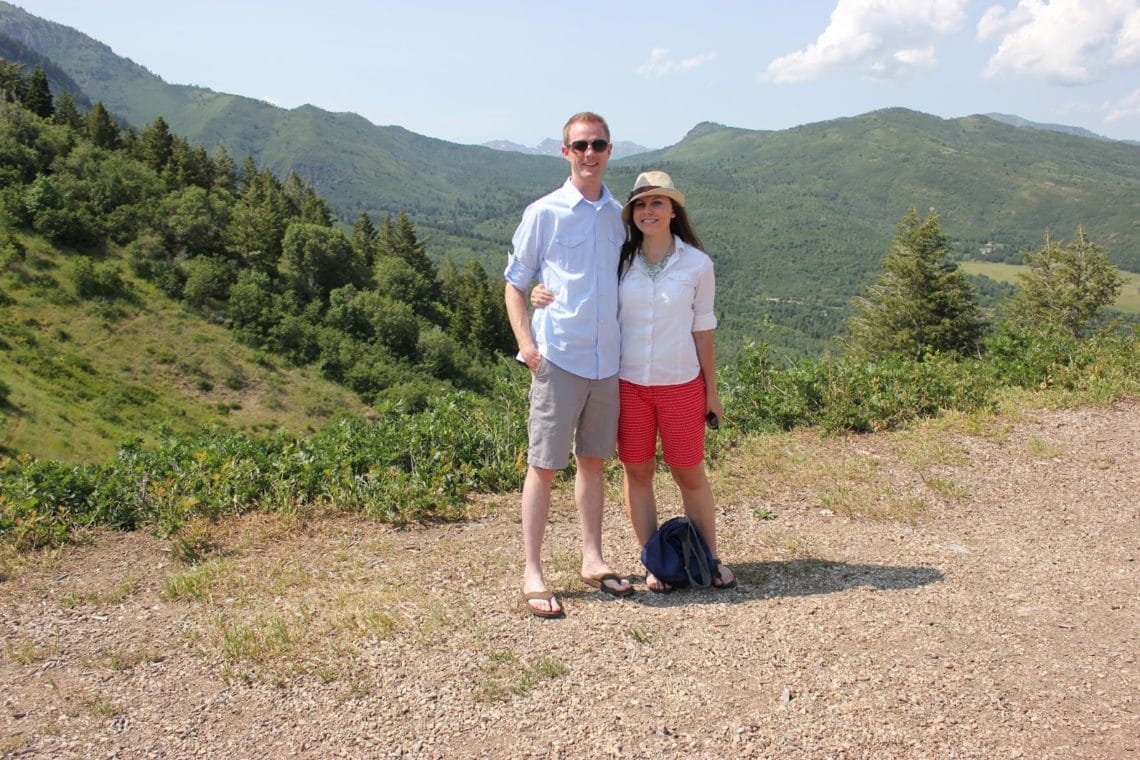 If you want to duplicate this date, plan for about an hour and a half ride total. but you could definitely extend that at the top with a picnic or small hike. They even allow mountain biking from this point- how cool would that be?
We were in a little bit of rush so hopped back on pretty quickly.
But really, how many dates in this world that can take your breath away, provide one amazing backdrop, and offer a really romantic time together for only around $40? If you said yes please let me know what we're missing, because this felt like one amazingly unique date idea, and one anyone visiting Utah should hit up!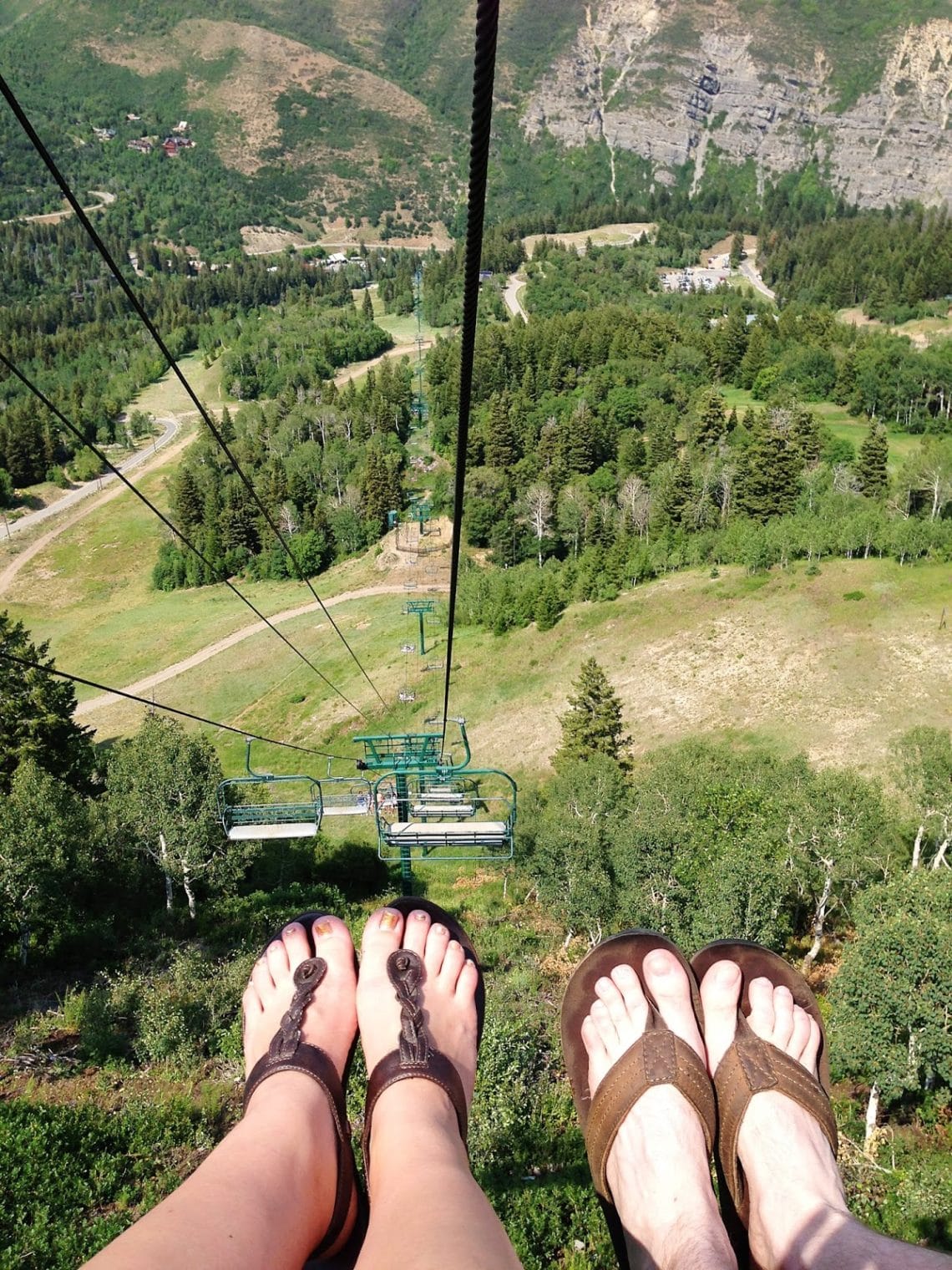 And one more thing you may not know about Sundance- they have THE BEST cheesecake in their restaurant. I've had pumpkin at a work Christmas party, and lemon on a date. I just couldn't walk away without their seasonal cheesecake flavor- even if it meant that the cheesecake-in-a-jar had to be dumped in a to-go box. This raspberry cheesecake enjoyed on a ski bench was one of the best things I've ever had to eat in Utah!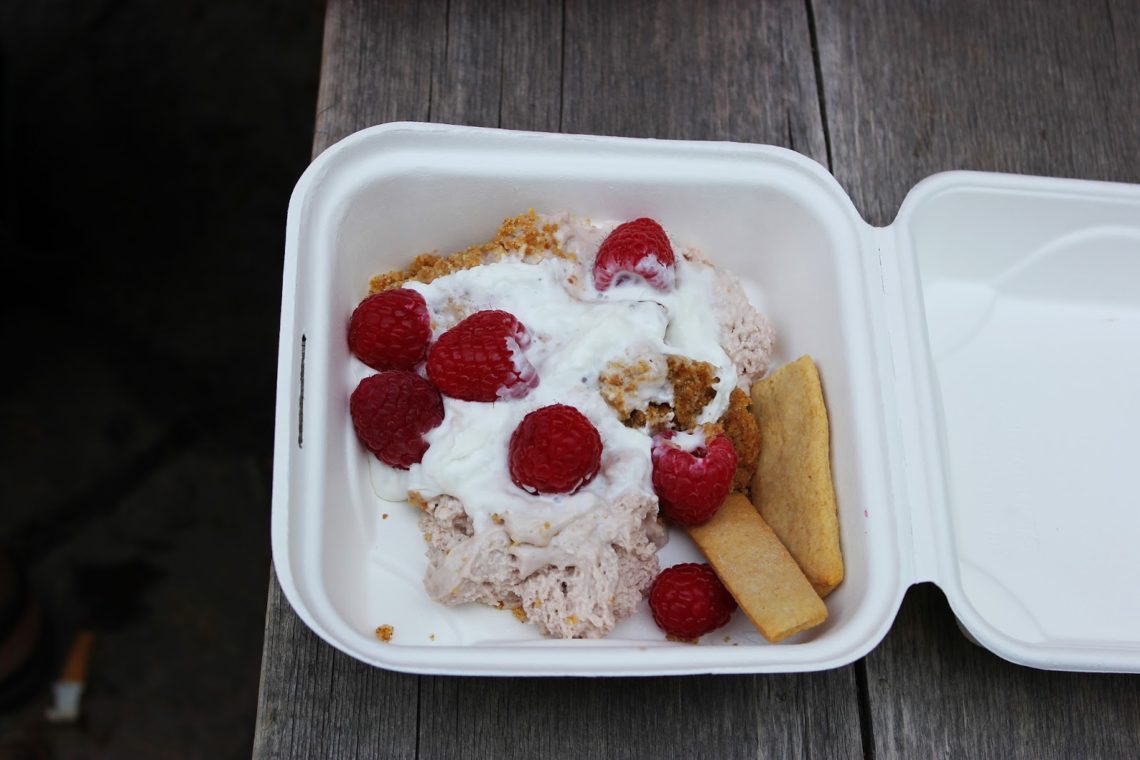 Like this Sunday Ski Lift date idea? You may like these date ideas too:
Get 365 Date Ideas!
We want to help you have the best date nights ever! Grab this FREE printable with 365 date ideas, a date for every day of the year so you never run out of ideas!