Date Info:
Hollywood walking cupcake tour
Price: $50 per person with Groupon
Location: Hollywood, CA
One of my dear friends and favorite people lives in Santa Monica, and we always make an effort to see her and her family when we take trips to L.A.
Knowing what we're all about, she asked us if we'd like to join them for double date on a cupcake tour of Hollywood. Who says no to these things? Of course we were game!
The tour included five stops that were mostly cupcake focused, but included a few other famous sweets from some of the best shops in Hollywood.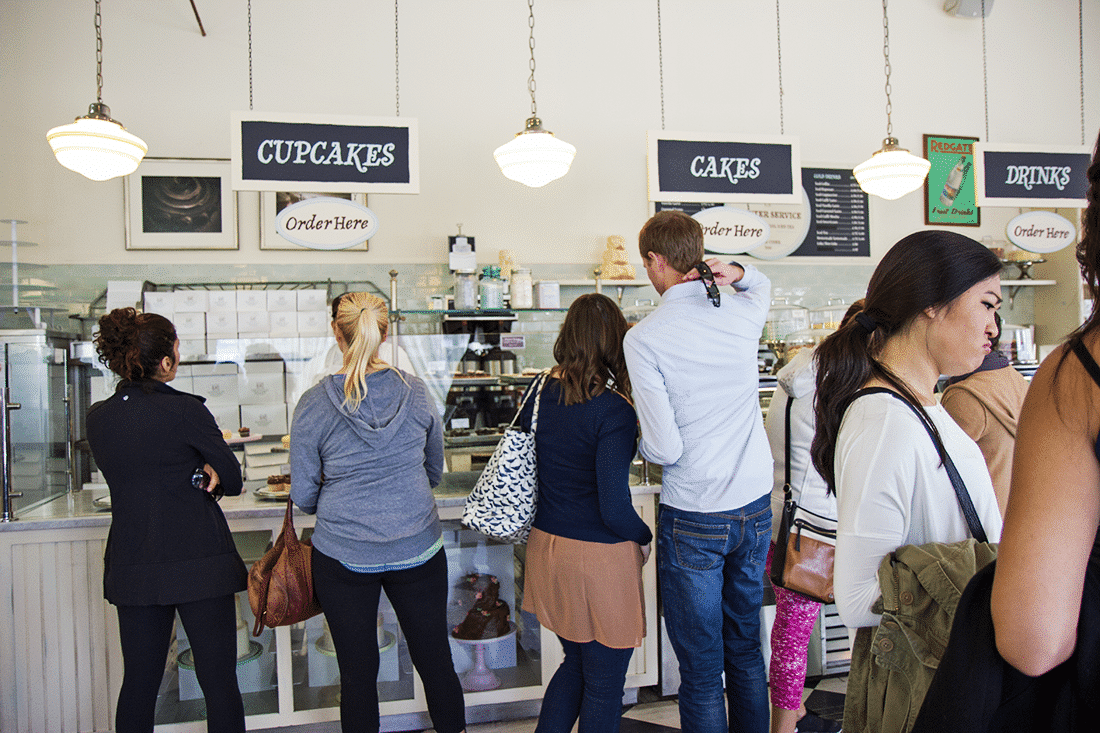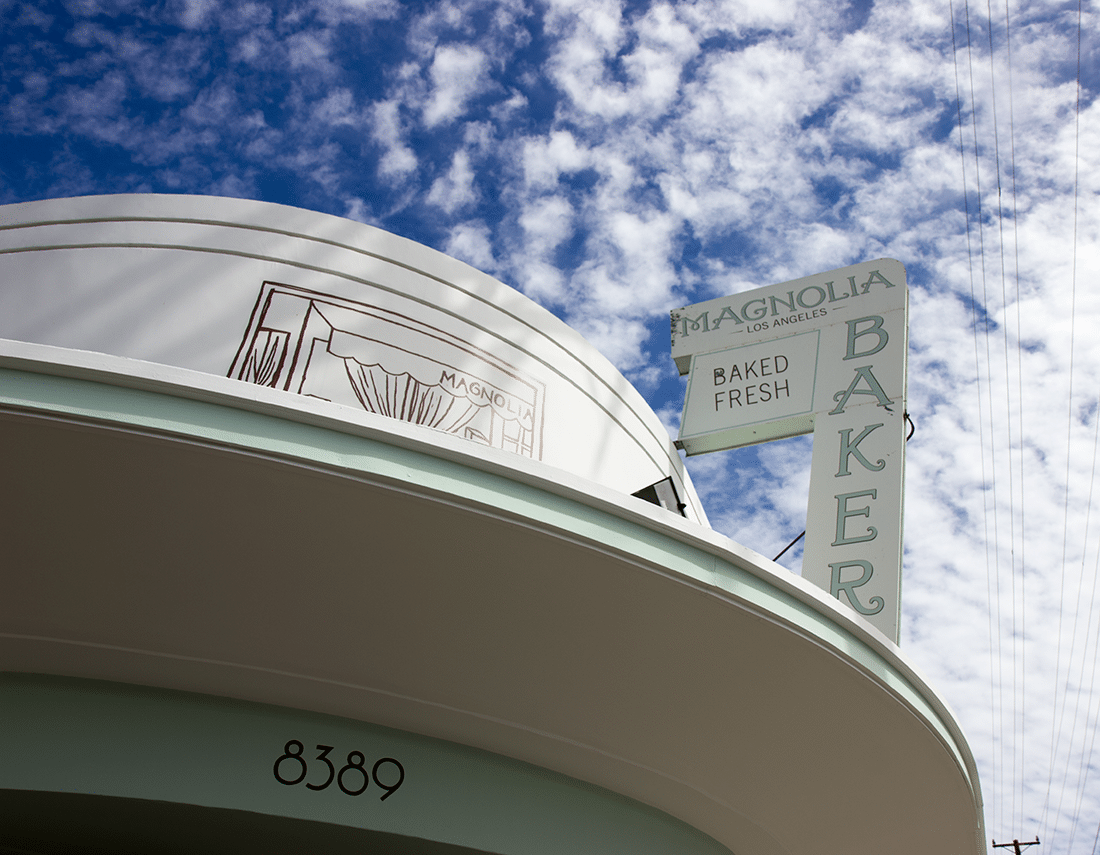 Our first stop was actually my favorite! Magnolia Bakery specializes in old-fashioned style baking with a less sweet cupcake and very sweet frosting. It tasted like a sugar cookie and it was love for me instantly.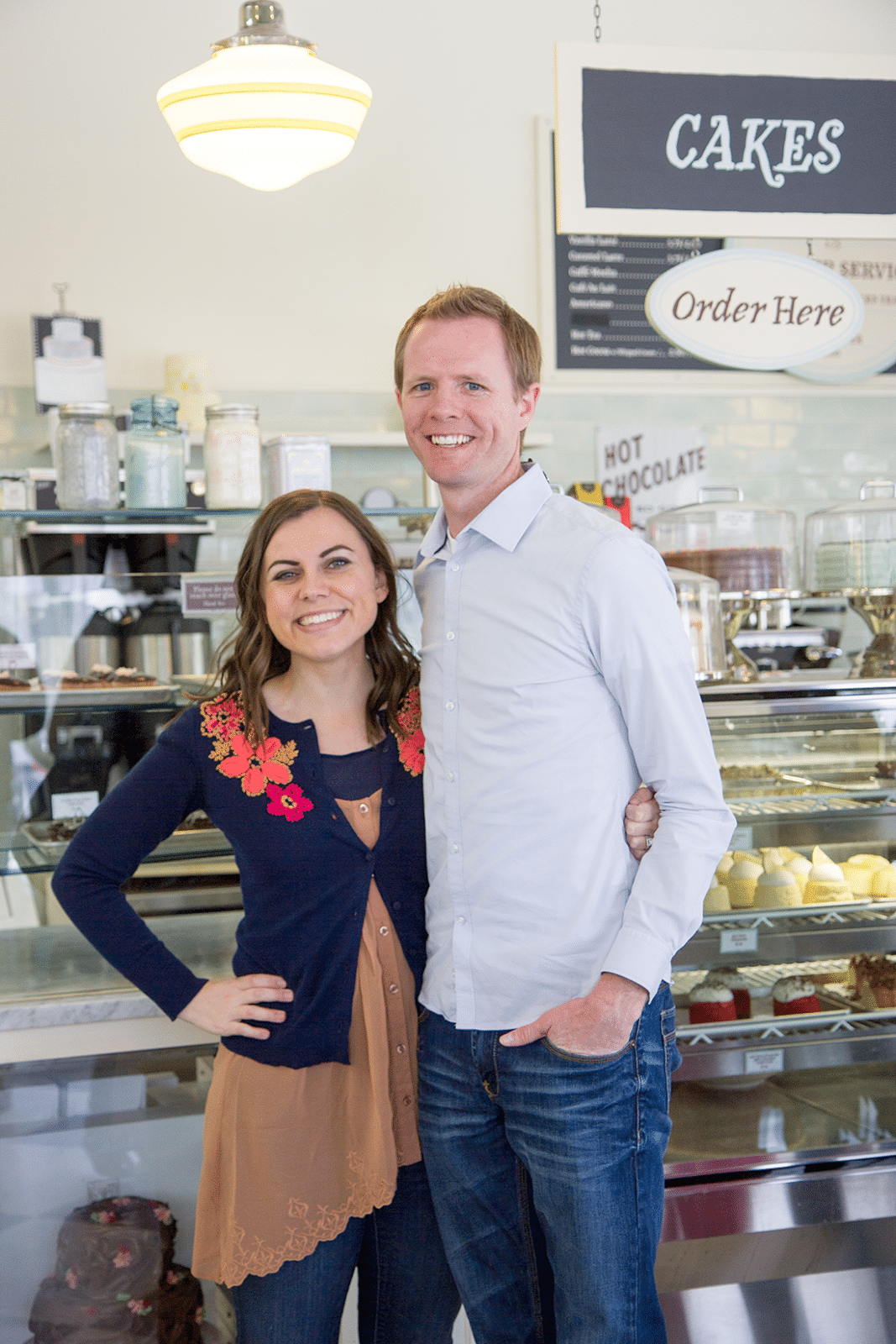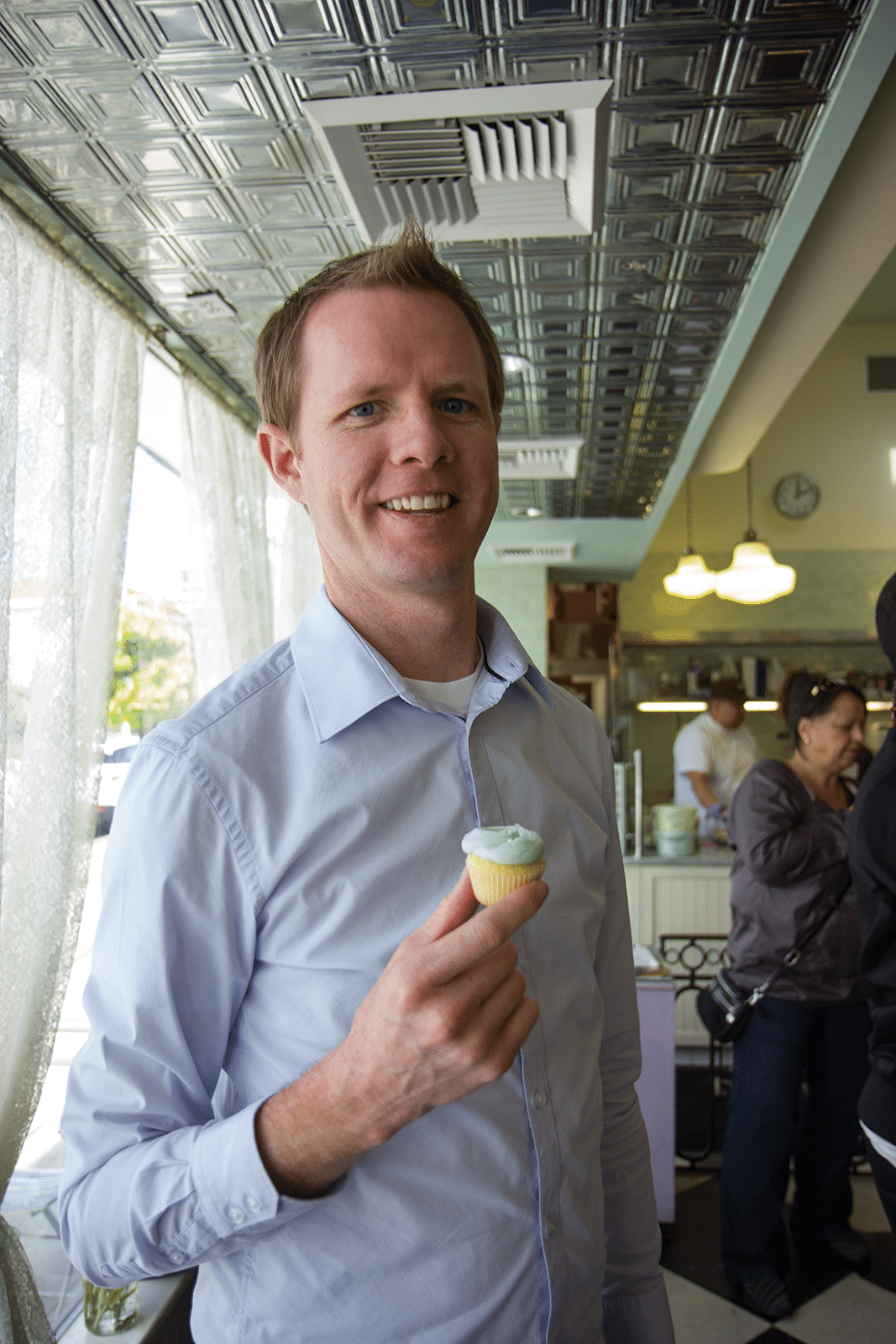 Your favorite guy holding your favorite cupcake, there are few things more attractive in life.
They are also famous for their banana pudding. Trust me, even if you aren't a pudding fan you'll want to try this stuff. It's absolutely incredible!
Our second stop took us to Jacob's favorite cupcake found at Sweet E's Bake Shop. A rich, dark chocolate with chocolate frosting and attention to presentation details made for a very sweet and flavorful cupcake!
We took a mini break from cupcakes to try a really amazing mini caramel pie. This is a hidden gem with great sandwiches and food but the pie was most people's favorite sweet from the tour!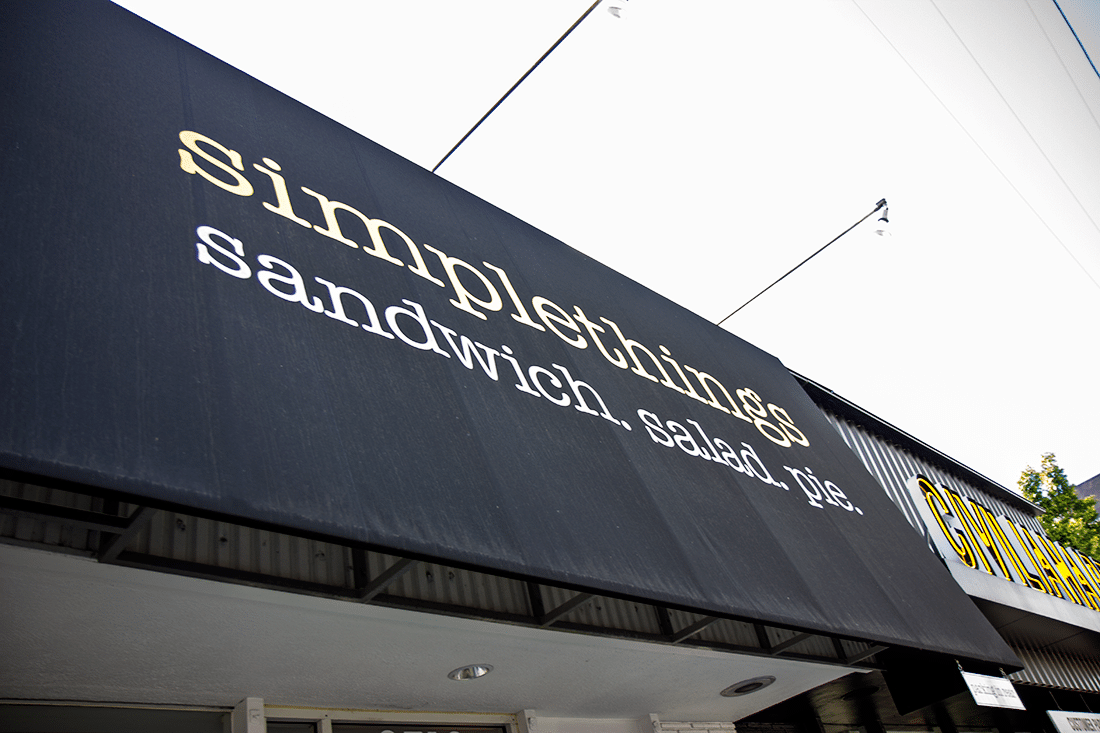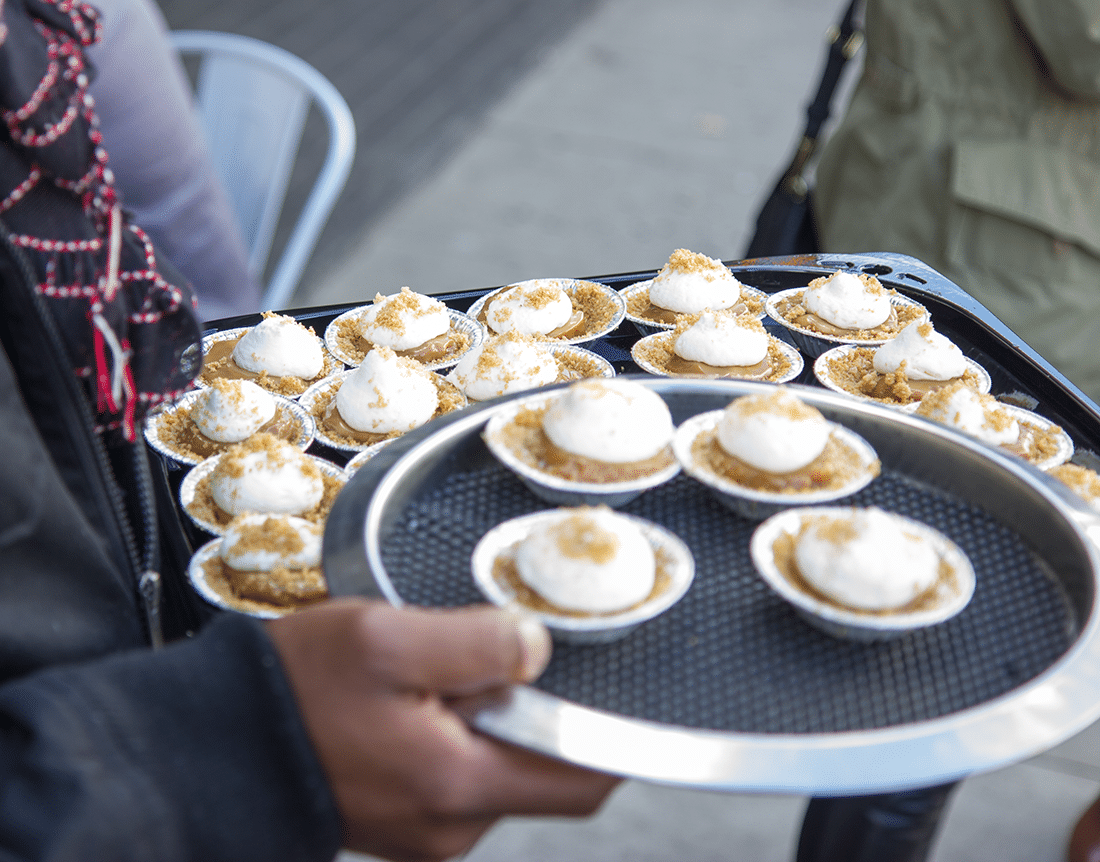 We we warned that our next stop included amazing chocolate marshmallow cupcakes, and a shop always a buzz that often loses someone on the tour. Joan's on Third was all that and more! We had a strict timeline to check it all out. Not only was the food and market area all abuzz, but the fact that one of the funniest and nicest celebrities happened to be hanging out there only added to the mix. Terry Crews (from Old Spice and Brooklyn Nine Nine) was there shaking hands and nice enough to take pics with fans. Even crazies like us. For the record, he thanked everyone for being a fan and supporting him. Classy guy, and we're thankful he obliged with fan requests!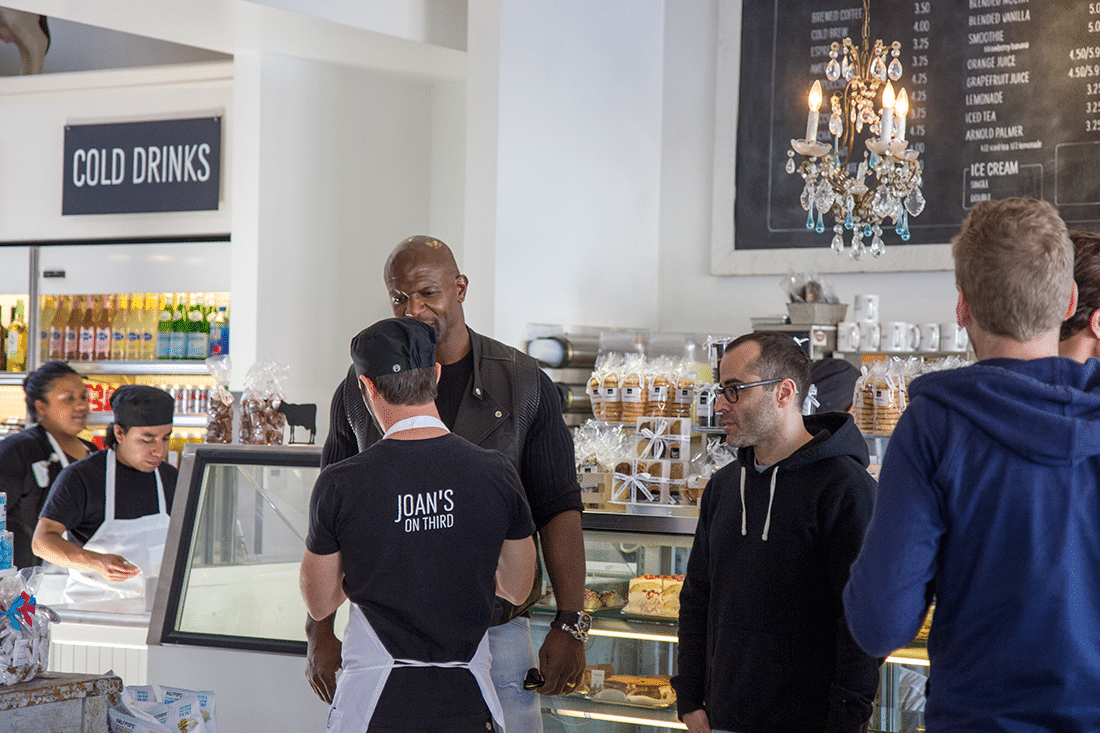 We ran along to catch up with the group, and ended our last stop at a French Bakery, Tartine O' Chocolat, to try some macaroons. We were also given the tip that it's a great place to hang and spot Dancing With the Stars celebrities since they practice in the 3rd Street Dance studio next door.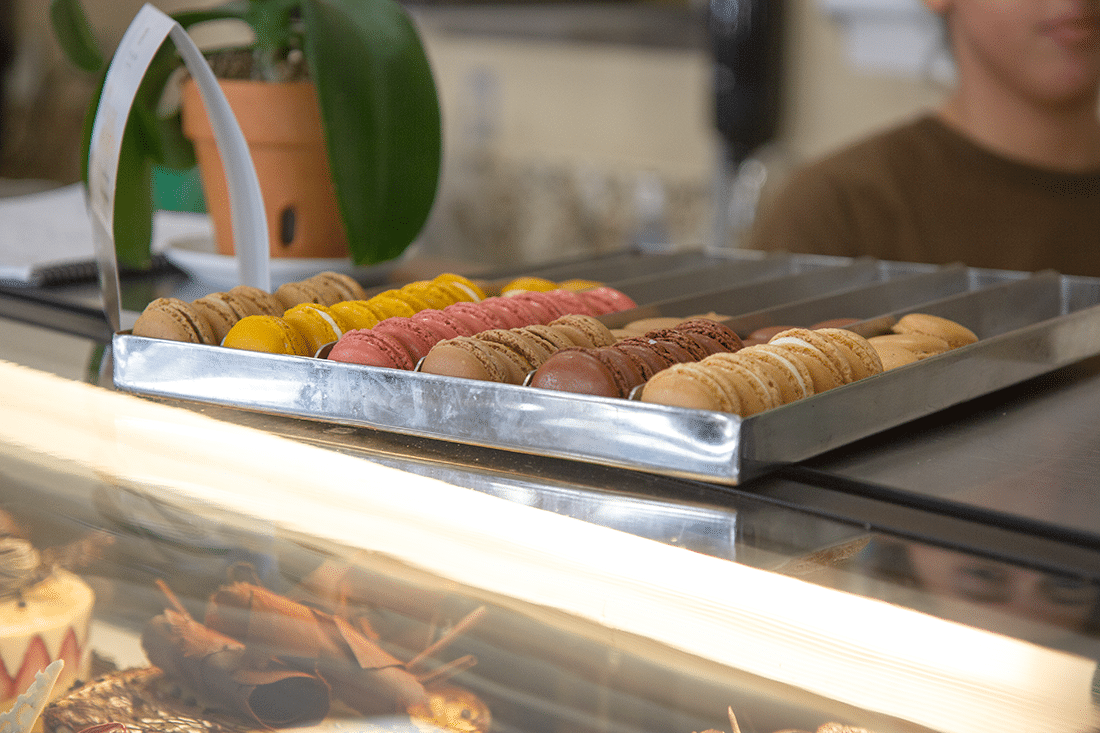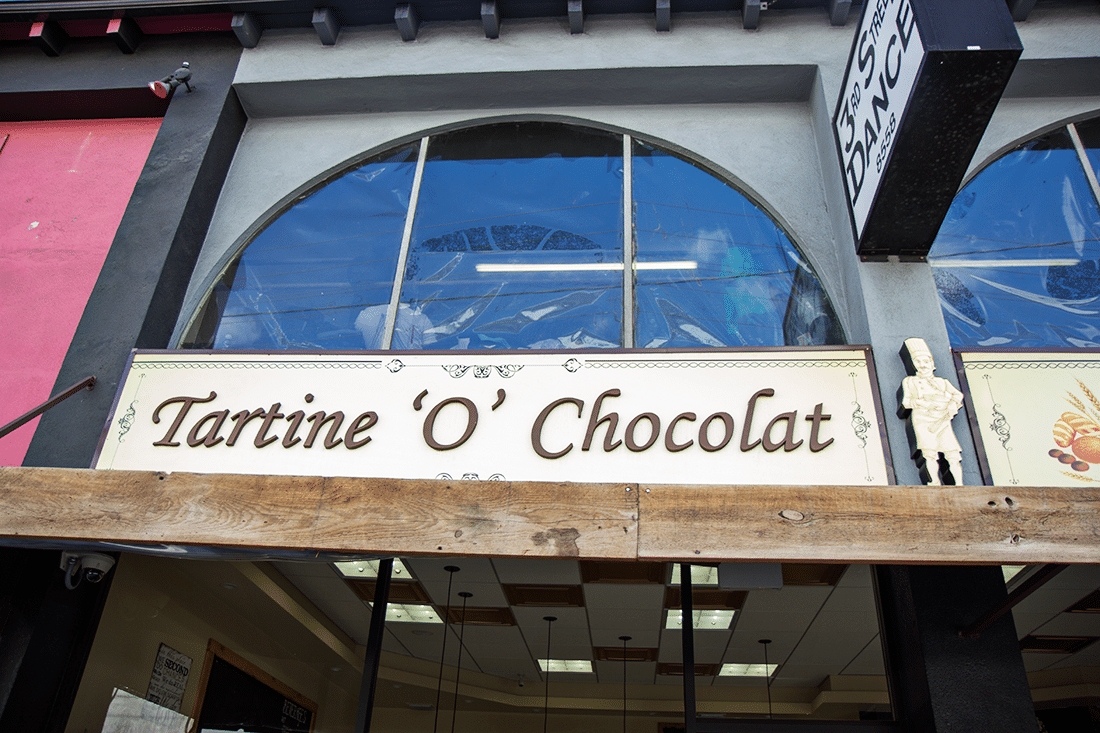 Aside from a diabetic coma at the end, it was a really fun tour to do, and I'm so grateful we got to do it with one of our favorite couples!
Get 365 Date Ideas!
We want to help you have the best date nights ever! Grab this FREE printable with 365 date ideas, a date for every day of the year so you never run out of ideas!