L.A. Getaway: Brian Regan Comedy Show
Since we love to give each other experiences over things, I decided way back in December tickets to see Jacob's favorite comedian would be the perfect gift- and just my luck, he is touring this year! However, Phoenix happened to take place New Year's Eve, and we weren't sure we'd be in town. I decided a getaway plus tickets would be the perfect gift, and this guy was so patient he was happy to wait five months to go to L.A. and see Brian Regan.
No cameras were allowed in the Dolby Theatre, so please bare with the cell phone pics here!
We couldn't stop smiling with excitement. Jacob has seen Brian Regan live once before and speaks of it often as one of the coolest things he's ever done. I have always been so jealous, and I couldn't wait to experience him live as well. Jacob was really excited to share it with me too.
If you haven't heard of him you need to repent! This guy is hilarious, clean, and comes up with the most relatable humor! Look for him on his site, Spotify, YouTube, you name it- he's everywhere!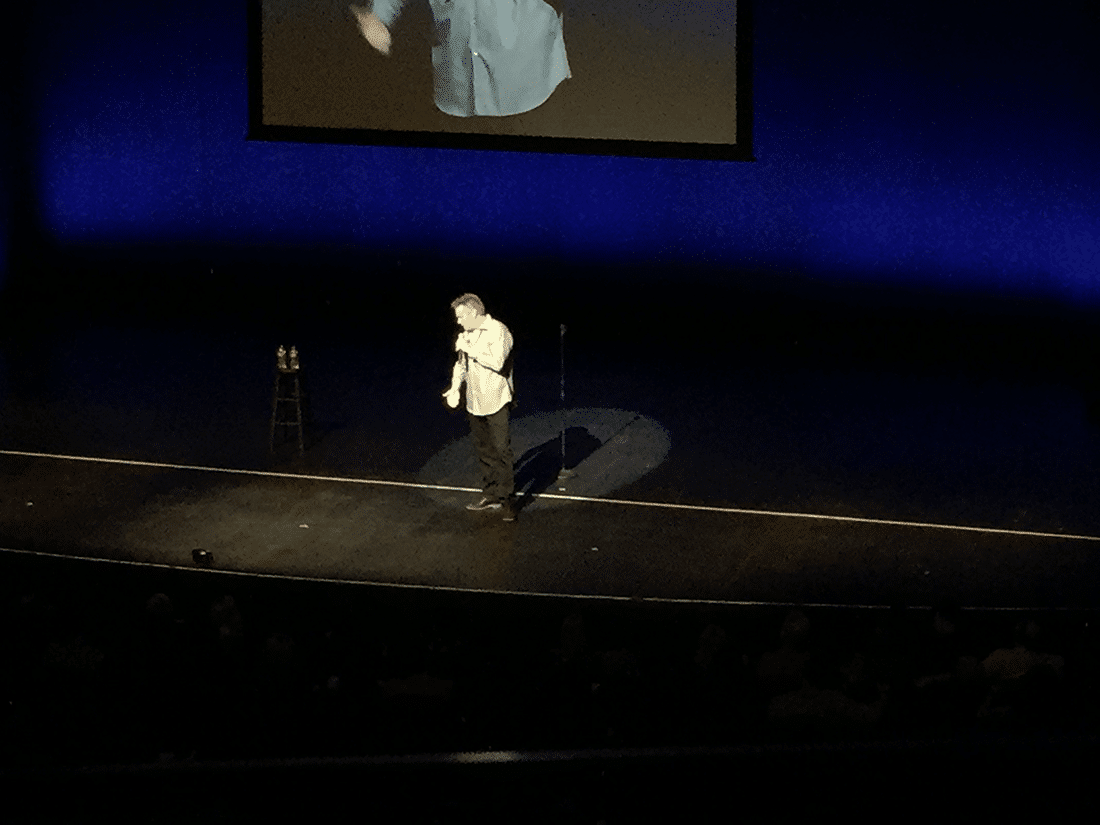 I forgot how much physical humor he uses too. He's funny to listen to, but it's a whole new game to watch him squat down, roll around, make facial expressions, and do hand gestures to go with his bits. Not to mention this was the first event in the Dolby Theatre after the Academy Awards, so lots of falling confetti happened by mistake and he rolled with the punches and made jokes out of each piece. He also tried to incorporate L.A. specific humor and made fun of himself when it didn't work. It was hysterical! Seriously a gifted guy who is great on a whim.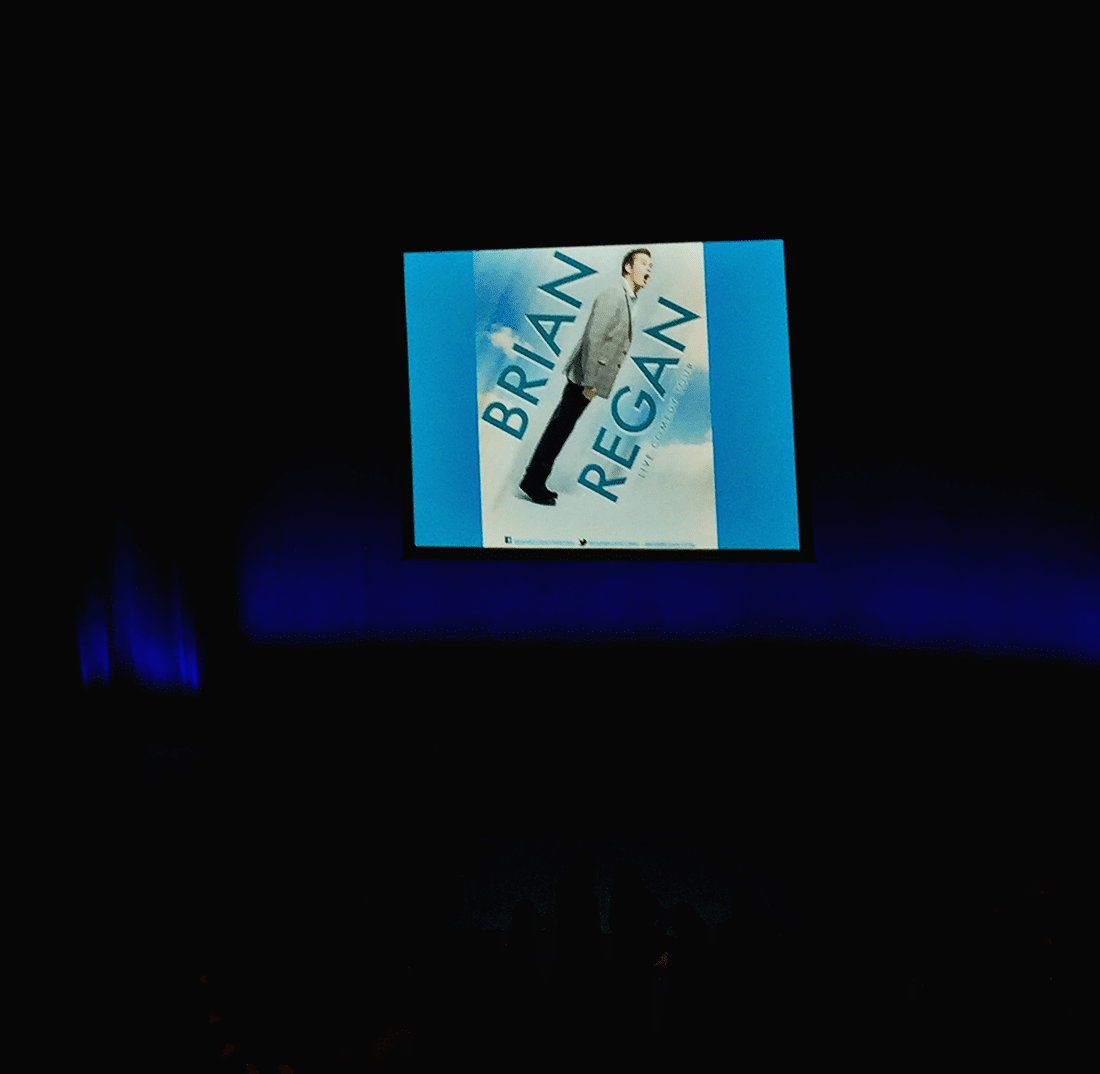 I couldn't keep it to myself, so I took one video to share, please enjoy and make sure you've used the bathroom before viewing!
[youtube http://www.youtube.com/watch?v=5QThEa37k1U]
Get 365 Date Ideas!
We want to help you have the best date nights ever! Grab this FREE printable with 365 date ideas, a date for every day of the year so you never run out of ideas!