Celebrate St. Patrick's Day with a movie night! Check out this roundup of St. Patrick's Day Movies that may make you feel luckier!
St Patrick's Day Movies: Romantic Comedies
If you're looking for a great St. Patrick's Day date idea, a romantic comedy with an Irish backdrop may be the perfect fit. Here are some great date night movies to watch together for St Patrick's Day.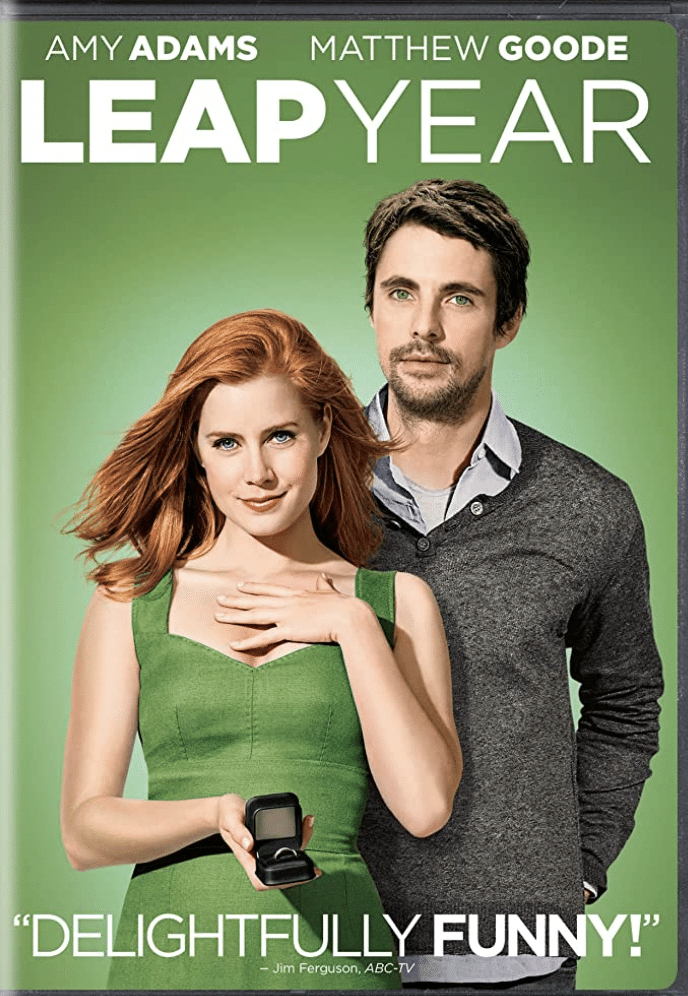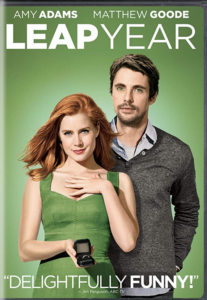 Leap Year (2010)

"Leap Year" is one of those cute romantic comedies people just love! The lead character is Anna Brady (Amy Adams), a successful real estate stager from Boston who decides to take relationship matters into her own hands when her boyfriend Jeremy (Adam Scott) doesn't propose to her on Valentine's Day.

She learns about an old Irish tradition that allows women to propose to men on Leap Day, Anna decides to travel to Dublin, Ireland, where Jeremy is attending a conference, to propose to him on February 29th.

Anna's plans are derailed, and she ends up stranded in a small Irish town called Dingle. There, she meets Declan (Matthew Goode), a local pub owner who agrees to drive her to Dublin in exchange for payment. They have personality clashes that become a trope enemy to lovers plot, as they realize Jeremy isn't the man for Anna.

It's one of the best Irish movies for a St. Patrick's Day date night!




P.S. I Love You (2007)

This romantic drama follows the life of Holly Kennedy (Hilary Swank). She's a recently widowed young woman who loses her husband Gerry (Gerard Butler), to a brain tumor.

She soon discovers that Gerry has left her a series of letters to help guide her through her grief and encourage her to embrace life once again. Each letter is accompanied by a task or adventure that Gerry has planned for Holly, from learning to sing karaoke to traveling to Ireland.

Grab the tissues, this movie made me cry harder than almost any other! But it really is an excellent movie!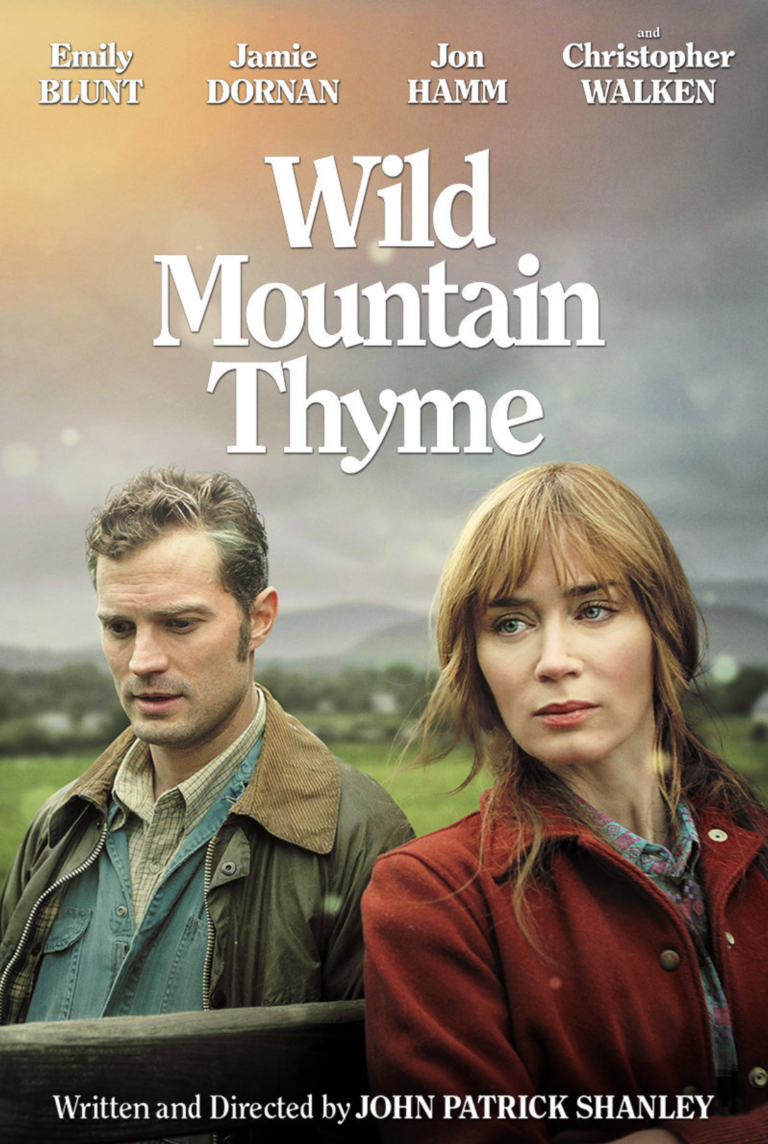 Wild Mountain Thyme (2020)

This romantic drama is set in rural Ireland and follows the complicated love story between two neighboring farmers, Rosemary Muldoon (Emily Blunt) and Anthony Reilly (Jamie Dornan).

Rosemary has been in love with Anthony since they were children. However, Anthony is oblivious to Rosemary's feelings and instead focuses on running his family farm, which is in danger of being sold to his wealthy American cousin, Adam (Jon Hamm).

As the fate of the farm hangs in the balance, Rosemary and Anthony must confront their feelings for each other and the possibility of a future together. The film is a poignant exploration of love, loss, and the complexities of human relationships. It captures the beauty and romance of rural Ireland.



The Wind that Shakes the Barley (2006)

This is a war drama directed by Ken Loach, set during the Irish War of Independence and the Irish Civil War. The film follows the story of two brothers, Damien (Cillian Murphy) and Teddy O'Donovan (Padraic Delaney). They become involved in the Irish Republican Army's fight against British rule.

"The Wind That Shakes the Barley" is a powerful and emotional film that explores the complexities of war, politics, and human nature. It is a gripping and intense portrayal of a pivotal moment in Irish history. And showcases the struggles of those who fought for freedom and independence.



Waking Ned Divine (1998)

"Waking Ned Devine" is a British comedy film. It's the first movie I remember belly-laughing at as a teen! The story is set in the fictional Irish village of Tullymore. Where the local lottery has just revealed that someone in the village has won the grand prize of seven million pounds. However, the winner, Ned Devine, died from the shock upon hearing the news that the luck of the Irish has been with him!

Two of Ned's closest friends become determined to find out who the lucky winner is and to share in his fortune. They discover that the winning ticket was purchased by Ned. And they learn he's apparently died of shock upon realizing his good fortune. With the help of the entire village, they hatch a scheme to impersonate Ned and claim the winnings. They hope to divide it equally among themselves and the rest of the villagers.

It's an equally hilarious and heartwarming tale!




Brooklyn (2015)

This romantic drama film is based on the novel of the same name by Colm Tóibín. The film follows the story of a young Irish woman named Eilis Lacey (Saoirse Ronan). She emigrates from her small town in Ireland to Brooklyn, New York in the early 1950s.

As Eilis starts to build a new life for herself in New York City, she meets and falls in love with a young Italian-American man named Tony (Emory Cohen). Their relationship blossoms and Eilis finds herself torn between her love for Tony and her loyalty to her family back in Ireland.



My Left Foot (1989)

"My Left Foot" is a biographical drama film. If you want a deeper movie with all the feels, this may be it for you.

The movie tells the story of Christy Brown (Daniel Day-Lewis). an Irishman born with cerebral palsy, which affects all of his limbs except his left foot. Despite his physical limitations, Christy develops a keen intelligence and artistic talent, which he expresses through writing and painting.

He faces numerous obstacles, including discrimination, poverty, and family dysfunction. Despite these challenges, Christy finds support from his mother, who encourages his artistic pursuits, and from a compassionate therapist named Dr. Eileen Cole (Fiona Shaw), who helps him to communicate with the outside world.
Far and Away (1992)

"Far and Away" is a 1992 American epic romantic drama film directed by Ron Howard, with a star-studded cast.

The movie follows the story of Joseph Donnelly (Tom Cruise) a young Irish farmer who is evicted from his land and forced to leave Ireland and immigrate to America in search of a better life. While en route to America, Joseph meets Shannon Christie (Nicole Kidman). She's a wealthy Irish landowner's daughter who is also traveling to America to claim her inheritance.

Joseph and Shannon arrive in Boston. Soon after, they are forced to work as indentured servants to pay for their passage to America. During their servitude, they develop a relationship. tested when they both participate in a land rush to claim land in the Oklahoma Territory. It's a classic American dream story featuring Irish immigrants.
Family Friendly St Patrick's Day Movies
If you're spending St. Patrick's Day with kids, be sure to check out these family-friend St. Patrick's Day Movies.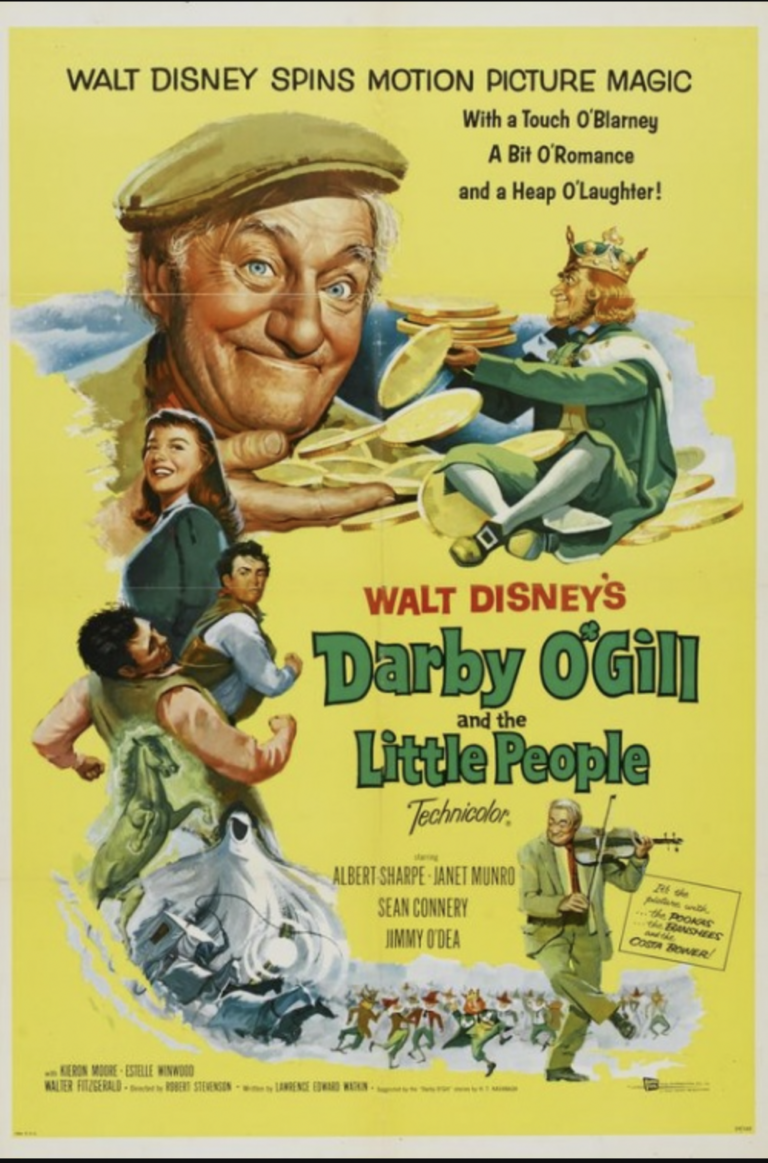 Darby O'Gill and the Little People (1959)

Darby O'Gill (Albert Sharpe) is an old Irish caretaker who is well-known for his stories about leprechauns and other mystical creatures. Intro some mystical curses and changes that involve a young and attractive Sean Connery! He decides to prove the existence of leprechauns to regain his position.

Darby sets out to capture the king of the leprechauns, King Brian (Jimmy O'Dea). He ends up in their underground world. Consequently, he forms a friendship with King Brian and his people, who help him fool the new caretaker and regain his job.

With the help of King Brian and his people, Darby must outsmart the pooka and restore his life to normal. Darby learns to appreciate his age and life while King Brian and the leprechauns continue to live in their magical world.

Find this one on Disney+!
The Magical Legend of the Leprechauns (1999)

This is a Hallmark film fantasy-adventure story that combines Irish mythology with a modern-day love story.

The story revolves around two young lovers, Jack Woods (Randy Quaid) and Kathleen Fitzpatrick (Whoopi Goldberg). Jack is an American businessman who travels to Ireland to build a new factory. Kathleen is a local woman who works at a pub in the village where Jack is staying.

Jack and Kathleen begin to fall in love. They discover that the village is inhabited by two groups of magical creatures: the Leprechauns and the Fairies. Naturally, the Leprechauns are a mischievous but good-hearted group of small people who guard a pot of gold at the end of a rainbow. Inversely, the Fairies are a more regal and aloof group of magical beings who live in a nearby forest.

It features stunning landscapes, charming characters, and a heartwarming love story. The film's blend of fantasy and romance makes it a perfect choice for a family movie night

A Few other St. Patrick's Day Movies Honorable Mentions:

Once (with Glen Hansard and Markéta Irglová – and yes, the music is amazing!)
Sing Street
Michael Collins (Staring Julia Roberts and Liam Neeson)
Secret of Kells (Animated fantasy starring Brendan Gleeson and Evan McGuire)
Wolfwalkers
Angela's Ashes – this drama is based on the classic literary novel by Frant Court.
Into the West
The Secret of Roan Inish
Philomena (Nominated for four Oscars!)
The Secret Scriptures (Essentially the Irish version of The Notebook)
Like these St. Patrick's Day Movies? Be sure to check out these other movie night posts too!
Best Christmas Movies for Date Night
How to Create Your Own Outdoor Movie Theater for Backyard Movie Nights
Beyond Dinner and a Movie: Date Ideas to Make Date Night Fun!
Get 365 Date Ideas!
We want to help you have the best date nights ever! Grab this FREE printable with 365 date ideas, a date for every day of the year so you never run out of ideas!