Halloween Party 2013: Arrested Development Costumes
We had a fantastic Halloween- filled with many parties and many cool dates! One of our favorite nights of the season comes as our friend's annual couples Halloween party. See our
Bob Ross Costume and Julia Child Costume
.
There's always the best costume award, and admittedly, it's on our bucket list to win it sometime. So we always put the pressure on ourselves to come up with something awesome, and something that makes us laugh pretty hard at the concept itself. This year was no different. We thought about it for a while, and then finally we decided to turn to our favorite TV show for inspiration.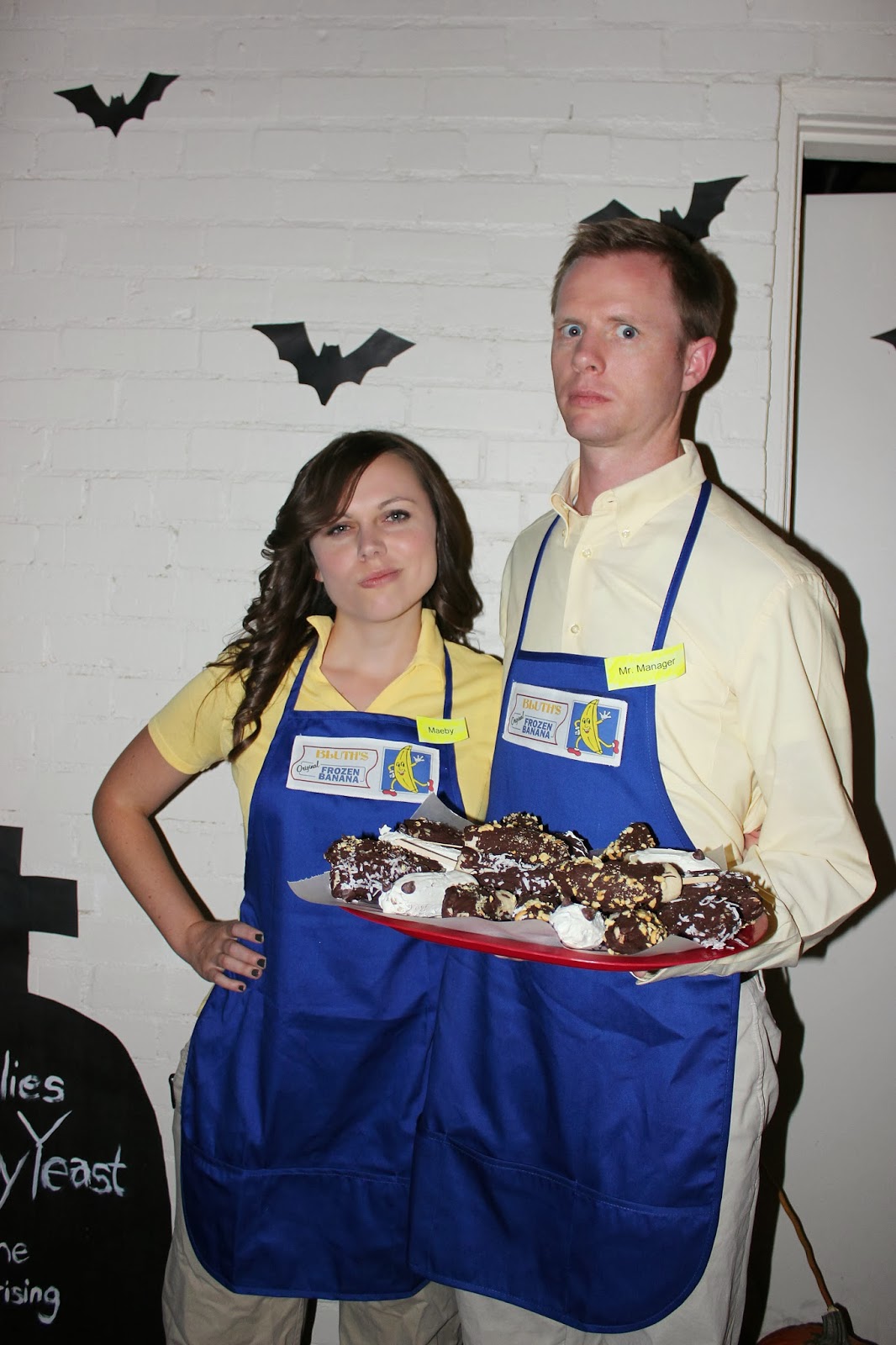 If you aren't an Arrested Development fan I am sorry. We have watched and re-watched this series many times while dating, engaged, and married. It's definitely weird your first few episodes, but then you realize how they are intertwining plots and jokes and it becomes the funniest show ever! We particularly love the very awkward plot of George Michael having a huge crush on his cousin Maeby. And that seemed to stick as the characters we wanted to be. They spend a lot of time working the family's frozen banana stand, so it was only fitting we made duplicates of their uniforms.
This is also a potluck treat party, and frozen chocolate covered bananas seemed to be the perfect thing to bring with our costume!
(And can I brag, they were gone in a literal 5 minutes? Apparently everyone loves these!)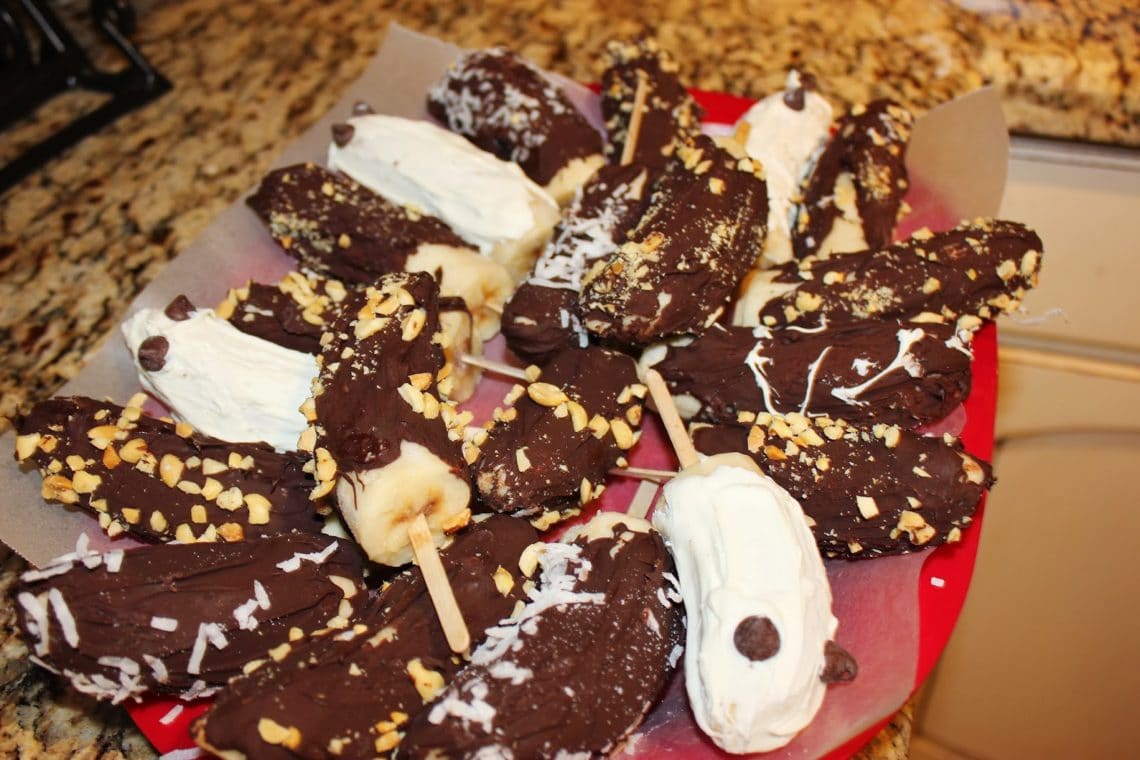 Our hosts The Nobles always have a great setup in a huge backyard.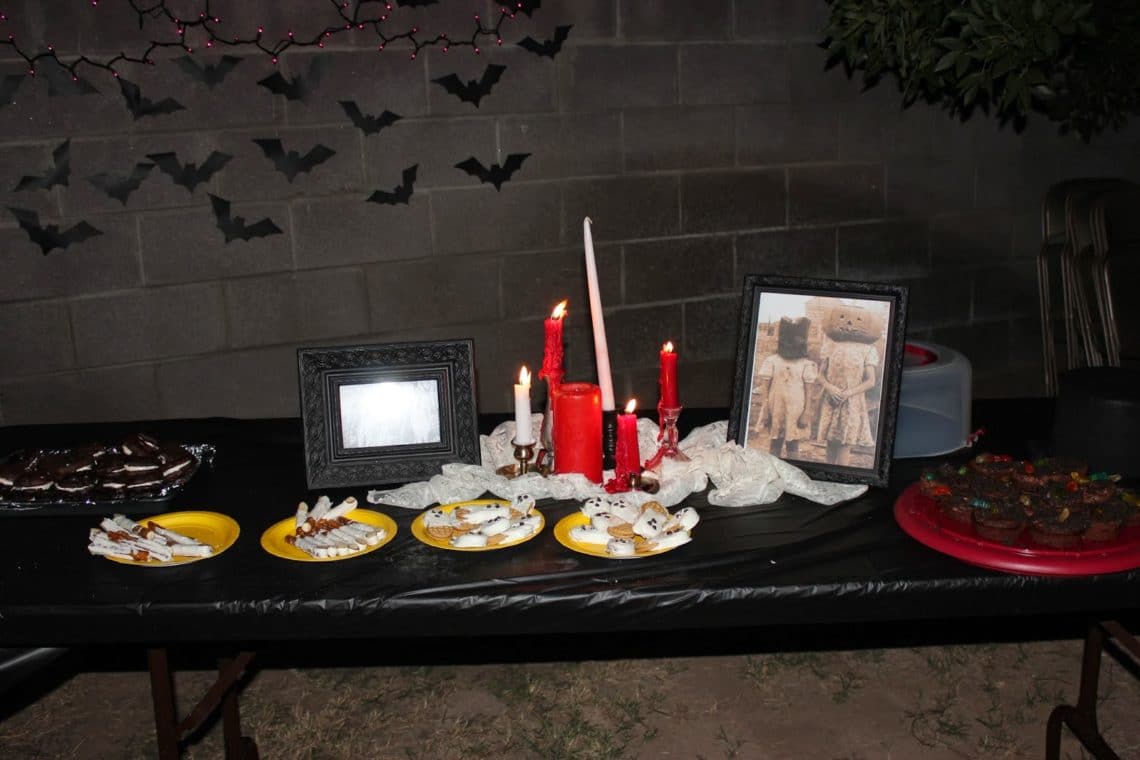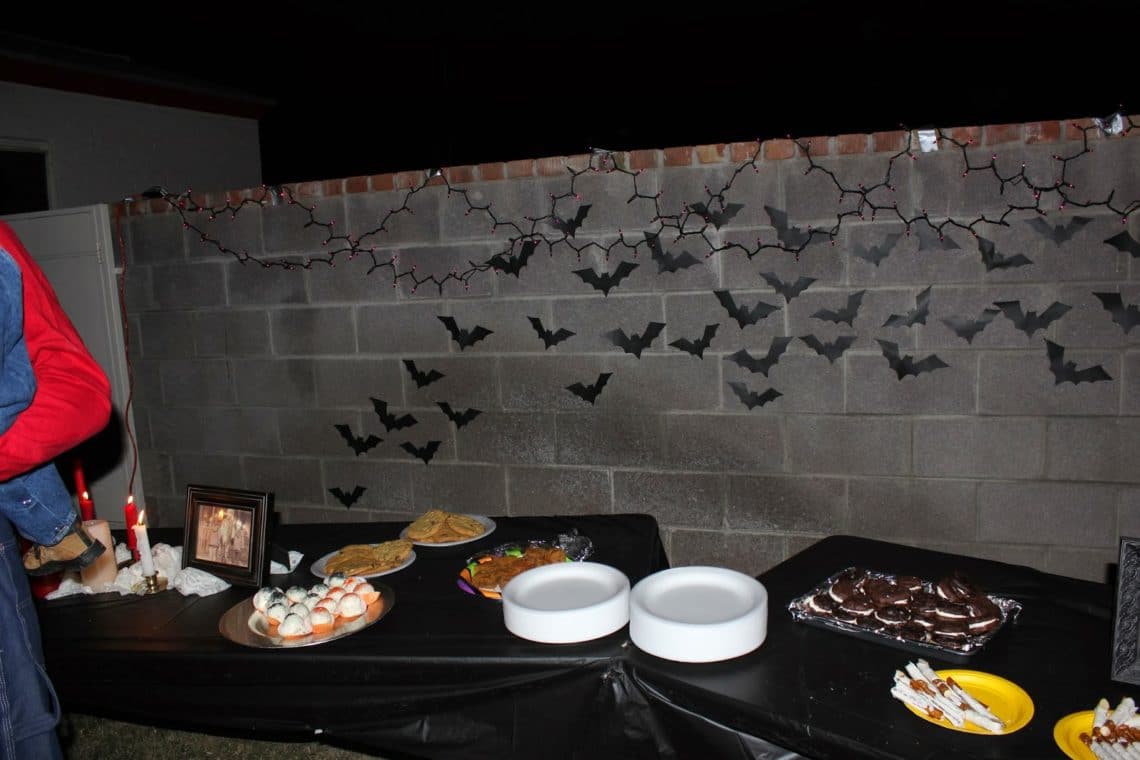 They also set everyone up for pictures. Last year we took them, but this year we only took some group shots and enjoyed our time talking to old friends, and eating frozen bananas!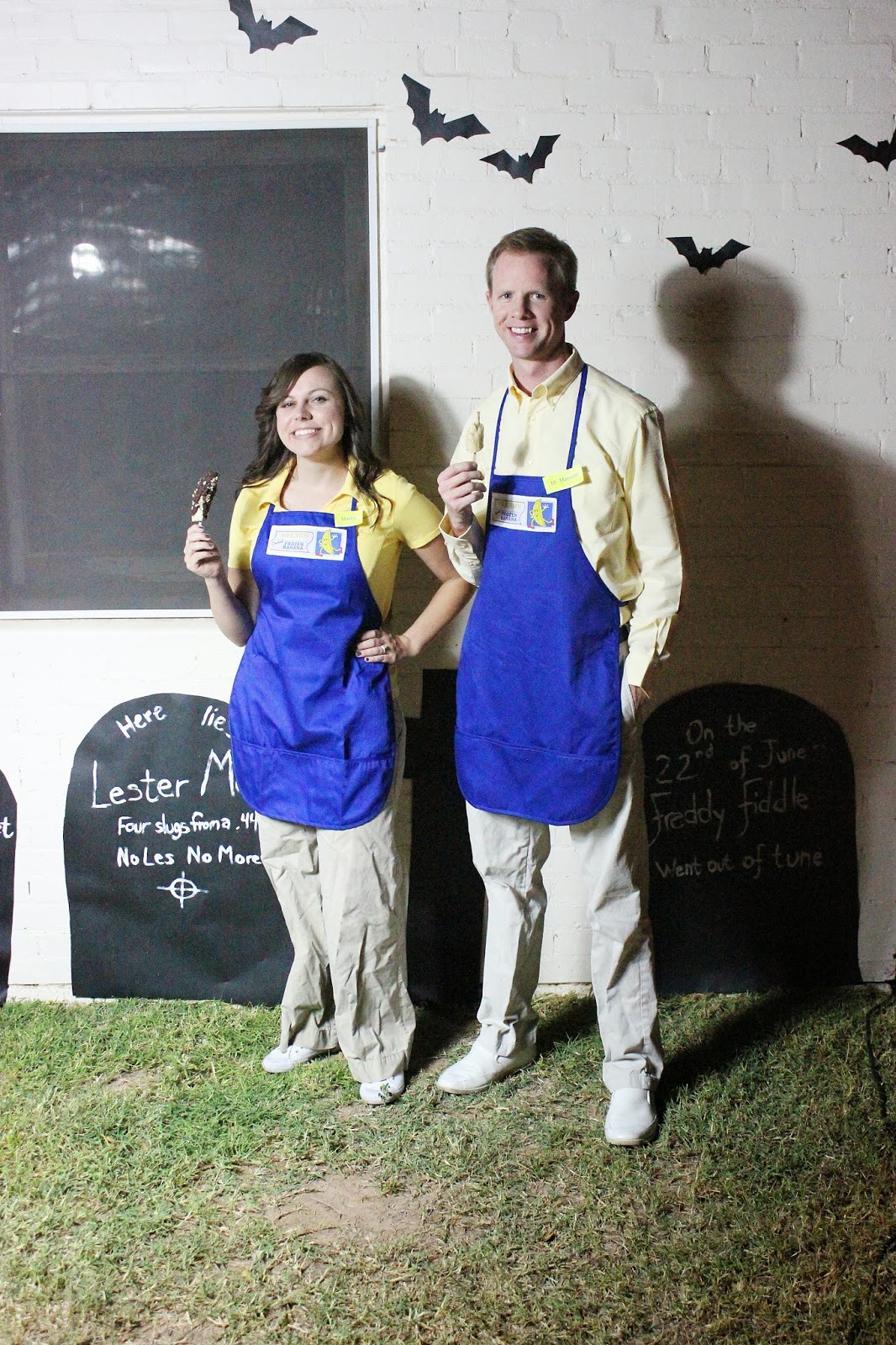 Seriously, the creativity of the group is always so impressive!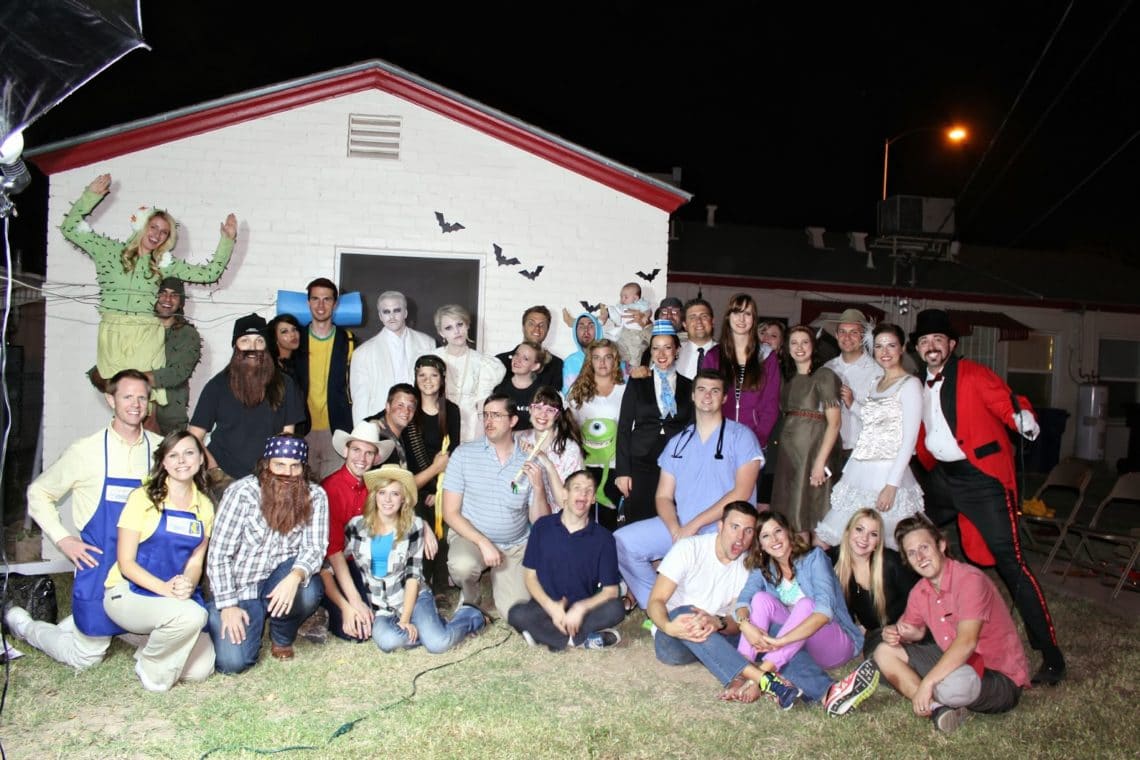 Notable faves: Duck Dynasty, Cactus, Awkward Family Photo, Vintage Circus, and Retro Ghosts- all so great!
Thanks to our friends for the annual free date, fun time, and perfect way to celebrate Halloween!
Get 365 Date Ideas!
We want to help you have the best date nights ever! Grab this FREE printable with 365 date ideas, a date for every day of the year so you never run out of ideas!