Grab our free mummy template printable for some easy Halloween crafts kids of all ages love!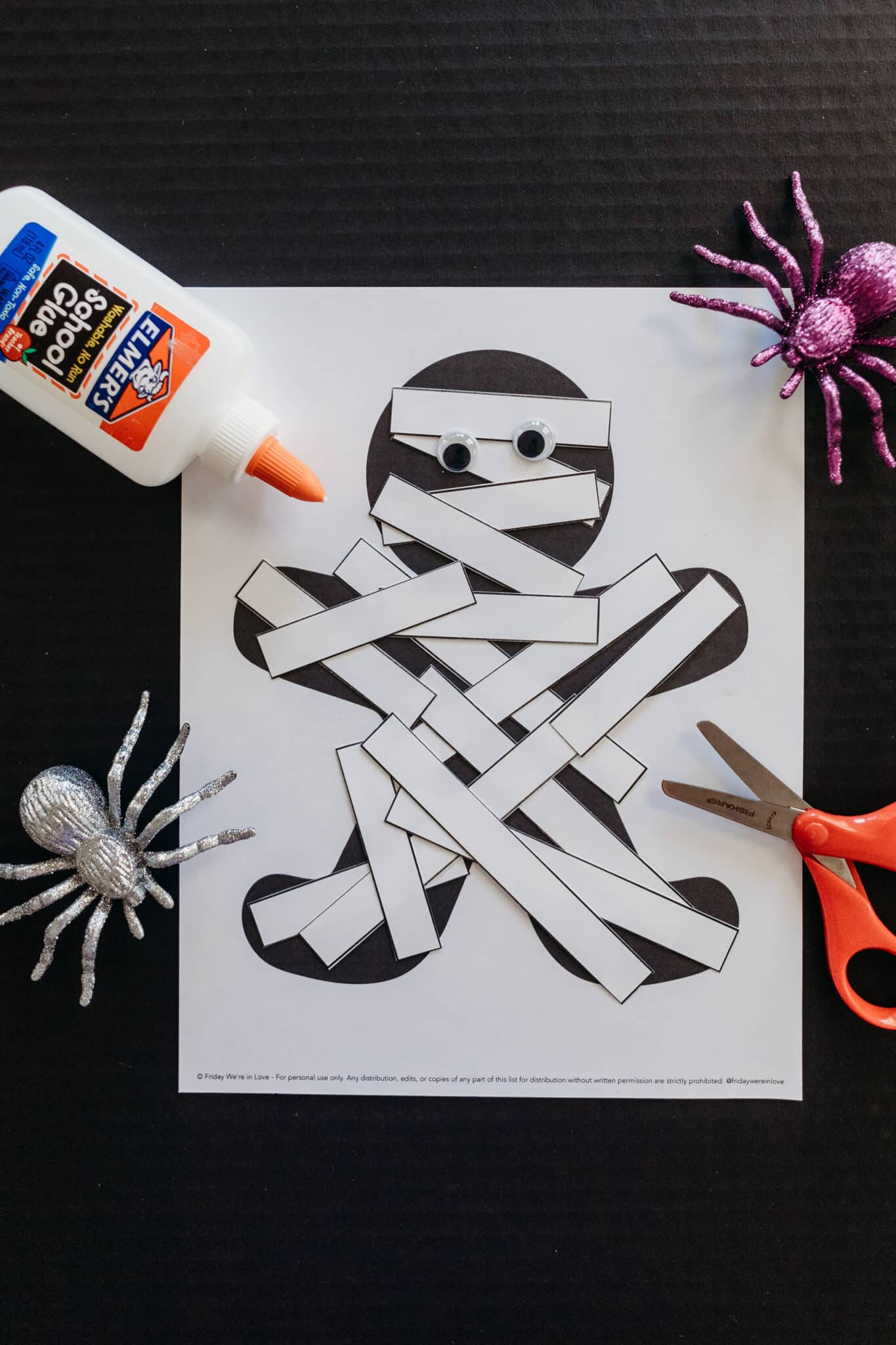 It's the most wonderful time of the year for Halloween lovers! My kids always ask for Halloween activities for kids, and I'm so excited to share an easy mummy craft with some free printables ready for your kids to have so much fun while they get their Halloween fun on!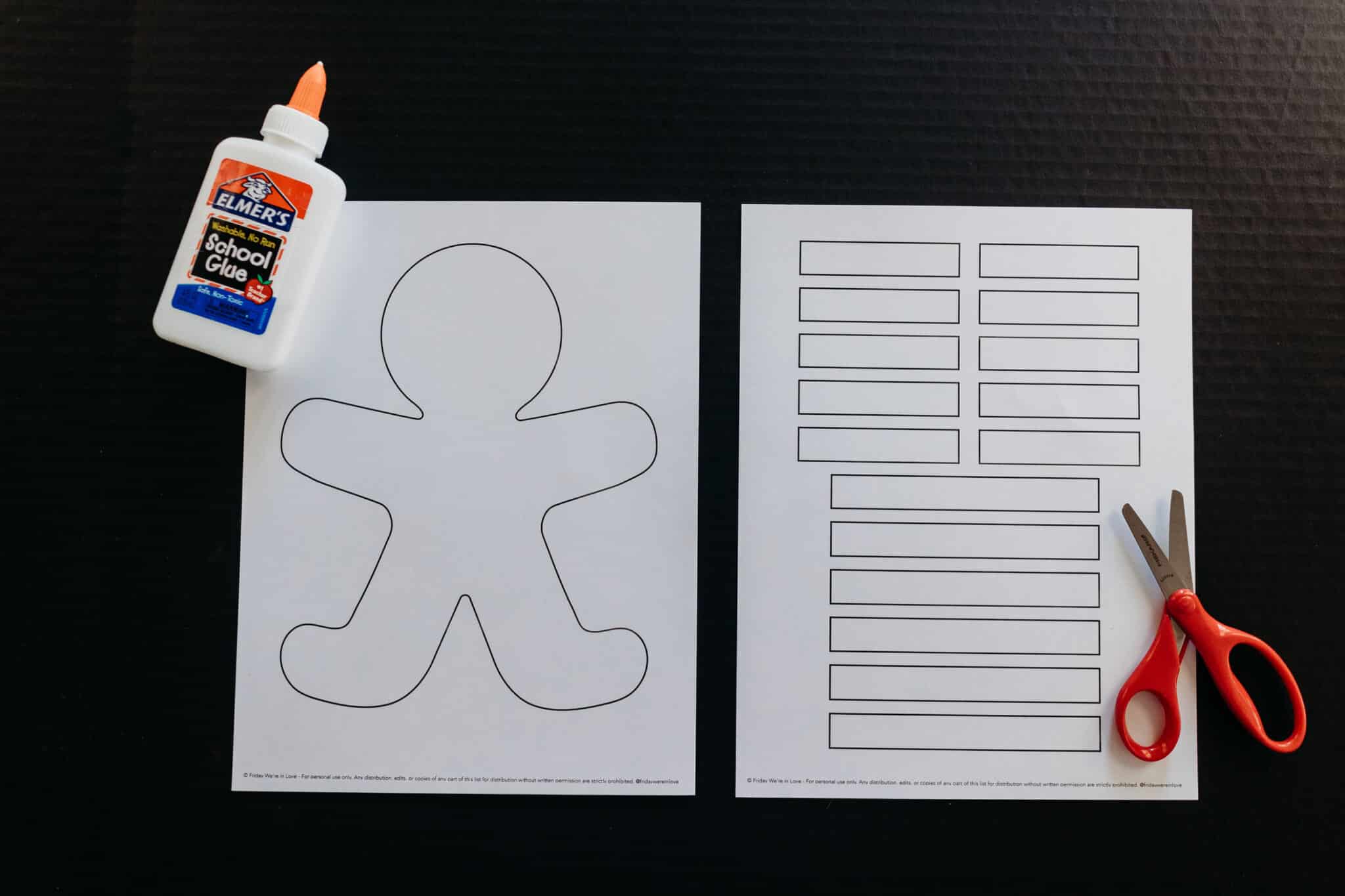 Grab the Printable Mummy Template Here:
Out mummy pattern is actually a 2-for-1 with a mummy outline that works great as a fun decorate your own mummy coloring pages activity; or as a template to cute out on black construction paper. But if you want to skip a step, you can print the black mummy free printable template and save yourself needing black paper as the base.
There is also a page of mummy strips perfect for cutting and gluing practice. Kids can cut out the paper and use a glue stick to glue on the pieces. This makes it really easy for classroom use or for a party with younger children.
Just input your email and name, and we'll send an instant download straight to your inbox!
* Terms of Use: Our free printable mummy craft template PDF download is intended for personal use only. Teachers and room parents also have permission to use in classrooms or for a Halloween party.
Yield: 1
Mummy Craft with Mummy Template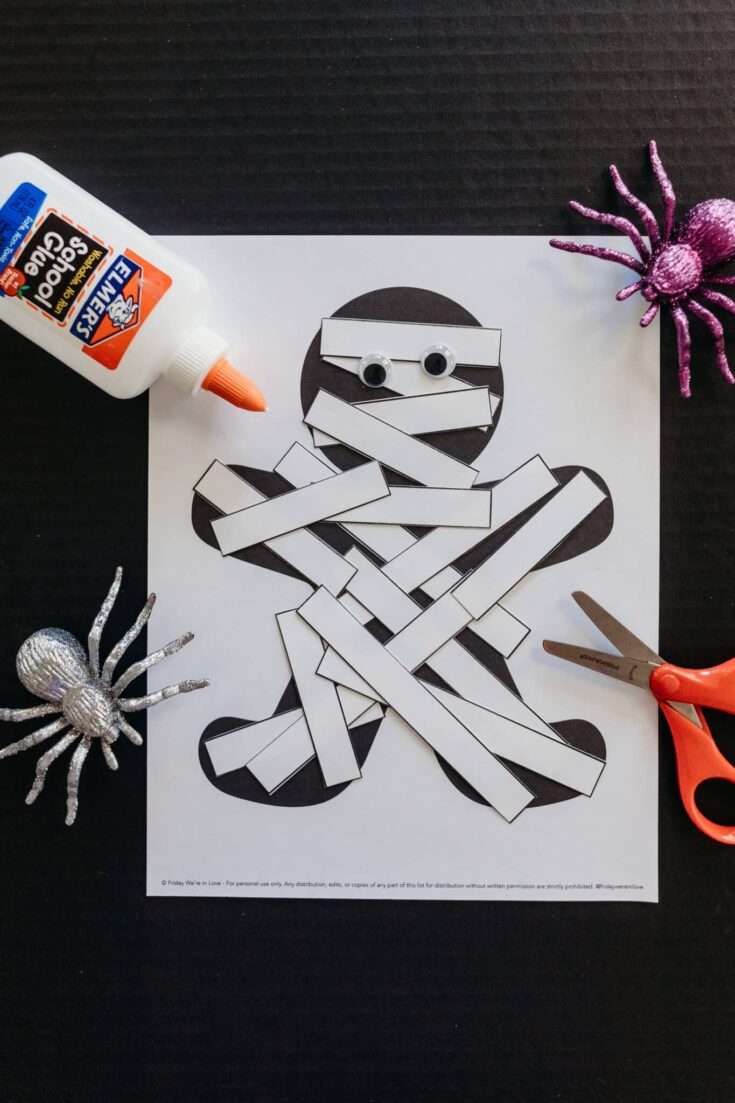 Create a fun and easy Halloween craft with this Mummy Template tutorial that includes a free printable!
Materials
- Mummy Template free printable
- Scissors
- Washable school glue
- Googly Eyes
Instructions
Download the free mummy printable.
Choose your mummy body and print.
Cut the mummy strips out.
Prepare and arrange strips how you'd like them on the mummy body.

Glue the strips in place on the body
Glue on googly eyes after the strips have all been placed.
Let dry and enjoy your easy mummy craft!
Notes
- You can use masking tape or athletic tape in place of the strips for a fun altternative.
Recommended Products
As an Amazon Associate and member of other affiliate programs, I earn from qualifying purchases.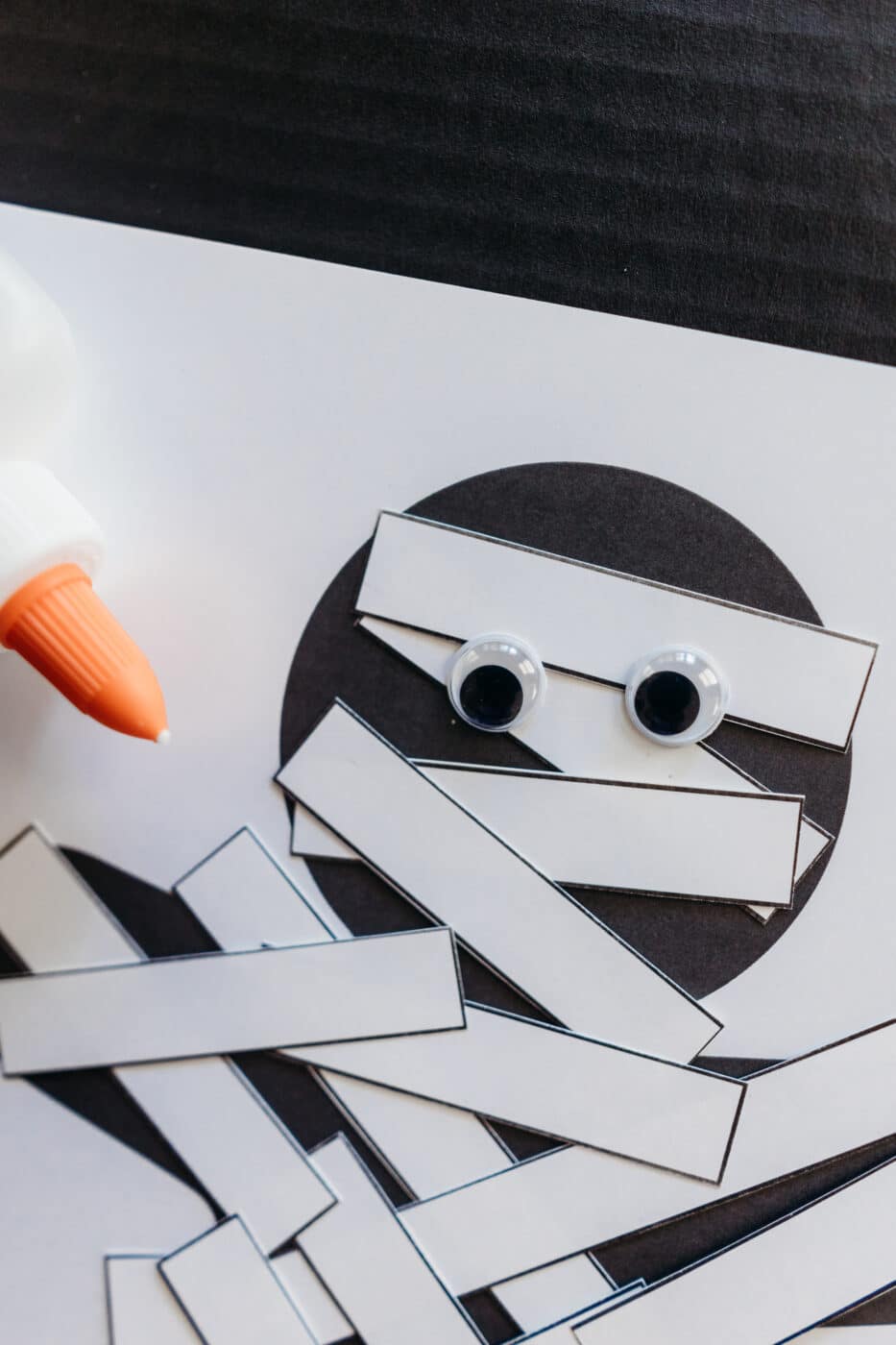 Fun Mummy Craft Variations:
– Swap out the paper strips for medical tape or strips of masking tape. You can cut the glue and kids have a great time turning the mummy outlines into masking tape mummies!
– Color the mummy wrap strips. Sure white paper mummy strips are a classic, but you can have a lot of spooky fun with colors that may make the ancient Egyptians eyes pop! Think neon, glow-in-the-dark, or ditch the creepy mummy for a cutesy pink mummy with a bow on their head. The more creative you get, the more this becomes a fun way to get older kids interested in family fun too!
– Ninja mummy. Try using black strips of electrical tape on the same free mummy printables and make a mummy ninja! Just cover the entire mummy card outlines like a mummy mask and you have a fun ninja style mummy.
– Use Craft sticks. Popsicle sticks meant for fun projects are known as a craft stick, and the wood outline can be an easy way for little kids to get in on the fun!
– Make a toilet paper mummy. Get a roll of toilet paper and use scissors ot tear in small pieces to cut strips and patches. Younger kids ofter love this version, and it's little to no extra cost in supplies.
We have even more Halloween printables we think you'll love! Check them out here!