Free Printable Bat Template
Ready for an easy Halloween craft even preschoolers and toddlers can do? You're going to love these Free printable bat template options with tons of fun ways to use them!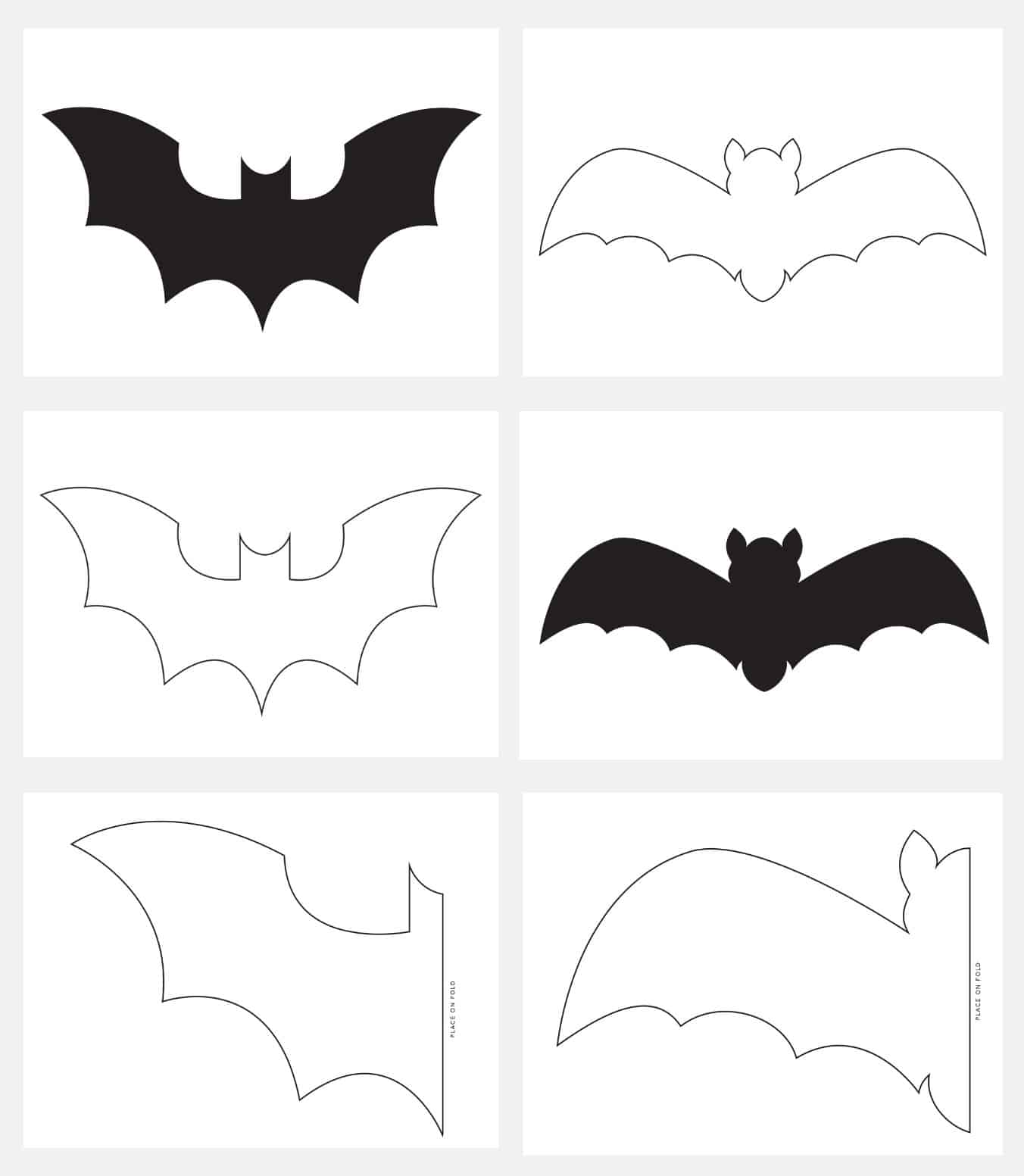 When October hits I'm team "Bring out all the Halloween activities!" My kids are even more enthusiastic about Halloween activities and Halloween crafts for kids than any other time of the year! My Halloween obsession must be partially genetic! I always make sure to include some fun Halloween activities in their Boo Basket to do later. And today we have several printable bat templates perfect for some Halloween fun!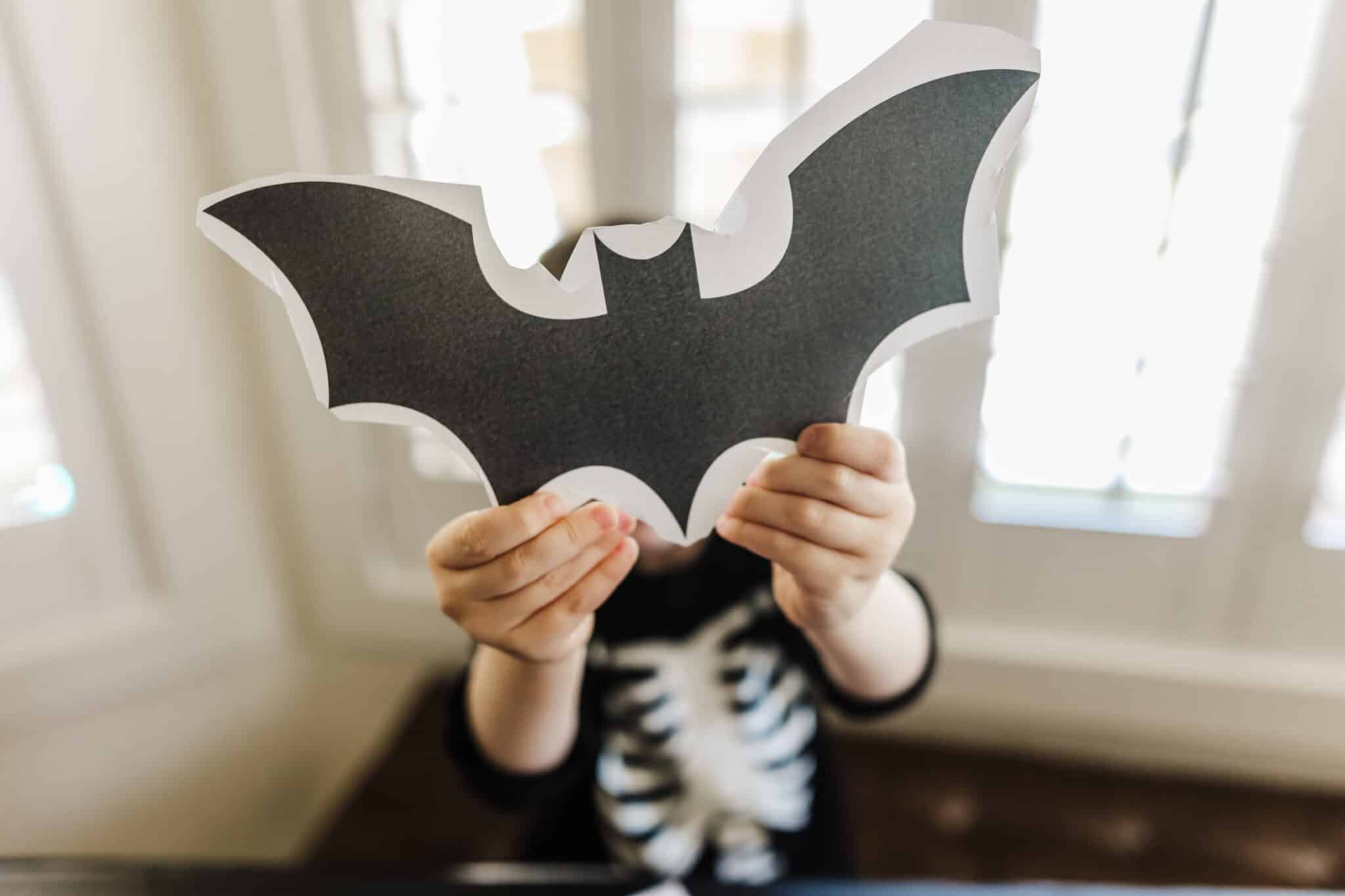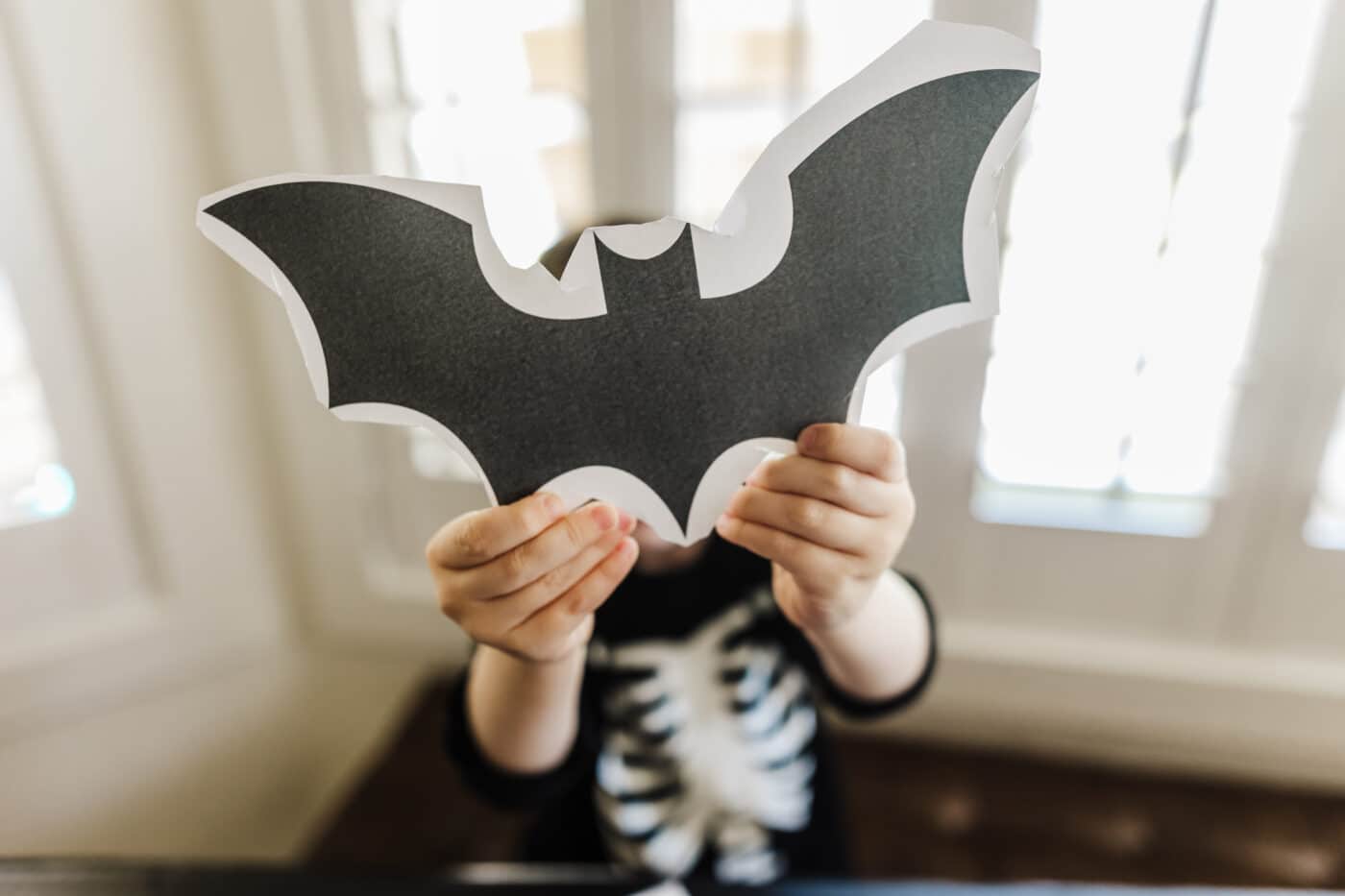 Since there are about a hundred ways to use our bat template printables, they make a great Halloween craft for kids.
Start by grabbing the FREE Printable Bat Template for easy Halloween fun!
Grab Your Free Printable Bats Here!
Let's make this easy for you up front, we have free printable Halloween bats, you want some easy Halloween projects, so let's not make this weird and get right to the download!
Just input your name and email address and we'll send the printable templates right to your inbox!
Notes:
Printing:
There are a few different sizes and different bat templates to give you some options! We know there are different ways you may want to use the bat outline, so we made sure that there's a great way to achieve your Halloween craft or Halloween decorations. Also, you'll find a few different options of bat shape and bat size. Feel free to use whichever free bat template works best for you!
Usage:
We always get asked if teachers can use our free template for school use, and we are always happy to give you permission! Our printable downloads are for non-commercial use only, but fun-loving moms, teachers, homeschoolers, and neighborhood block party organizers are welcome to use these templates for their Halloween party any time!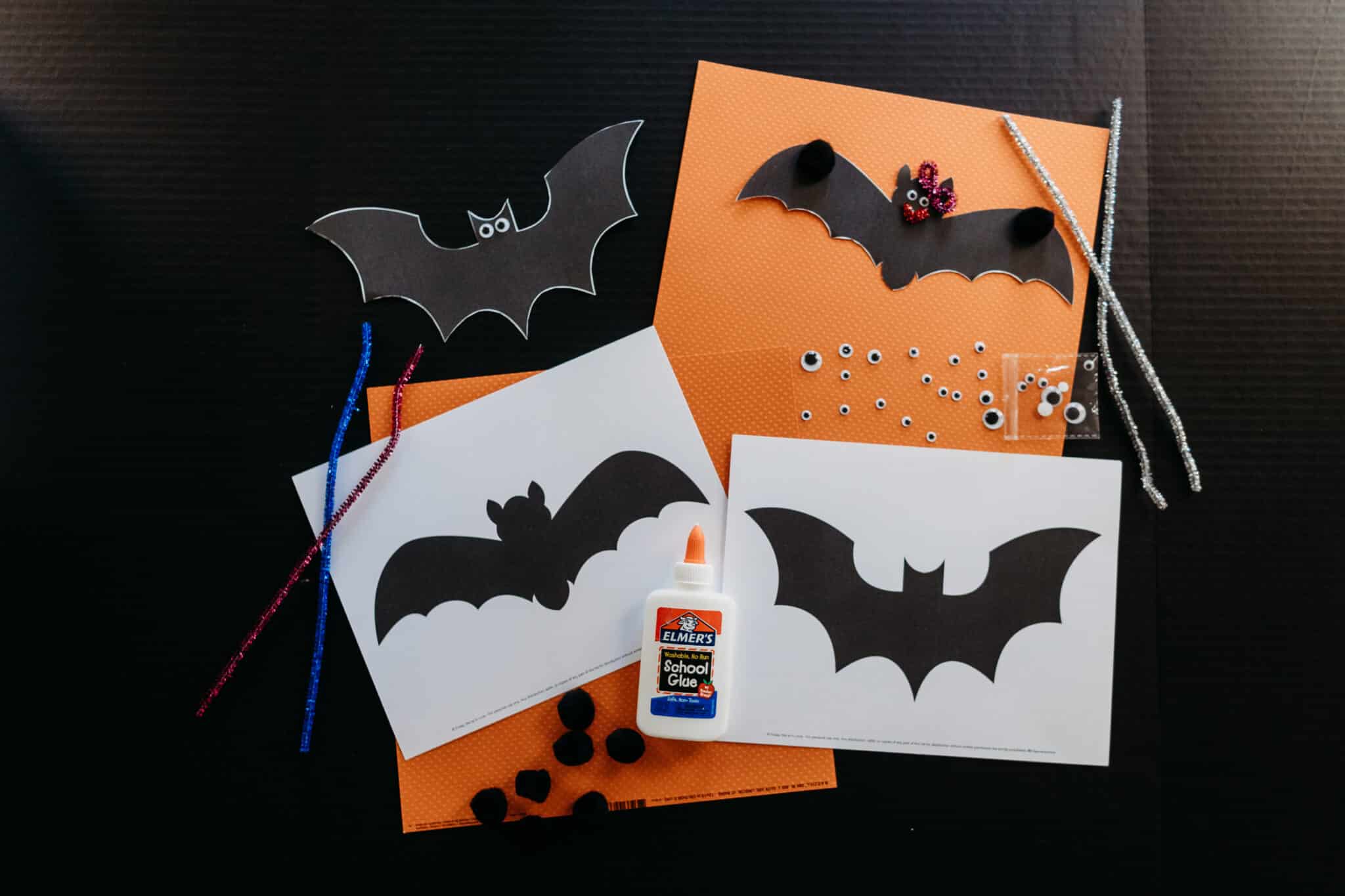 Bat Craft Directions:
1. Download the free printable template.
2. Select which bat pattern printable you want to use.
3. Print the bat template.
*Tip: select the proper paper to go with your project. Card stock in white or black paper is always a great choice! But black construction paper or classic printer paper may work best for young children craft projects. If in doubt, black cardstock with the outline printable bat outline is always a good choice!
​Ways to Use the Bat Stencils
These free bat printables are for personal use (or classroom use for teachers), and you can use them so many different ways! Here are a handful of fun ideas to use the bat cutouts.
– Bat Coloring Page
Sometimes you just need an easy activity during Halloween parties or during quiet time. Just print the large sizes with an outline on white paper, and let kids color their own bat however they wish!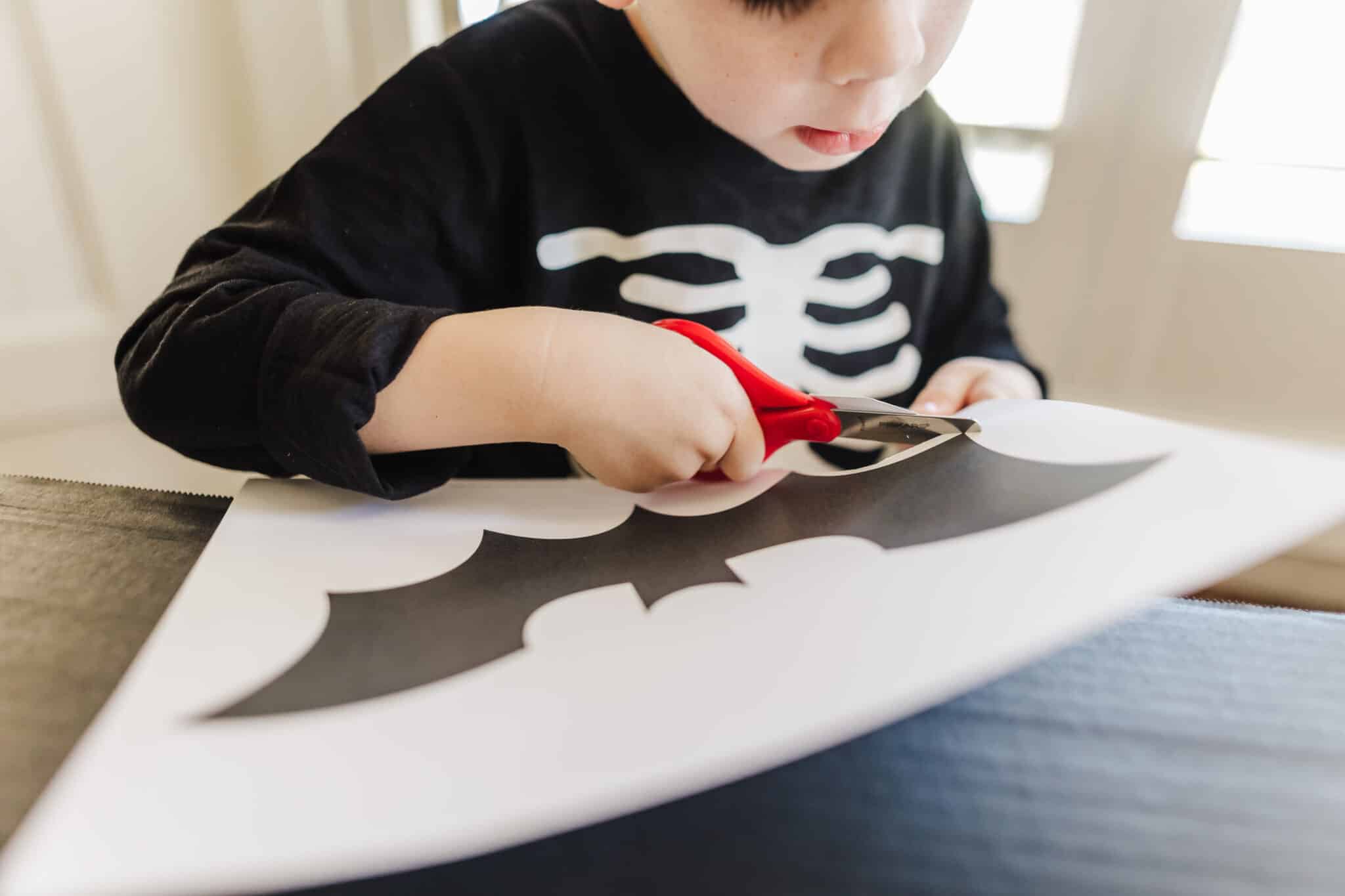 – Scissor Skills practice for little kids.
This is about the ultimate in developing fine motor skills! Pass out the scissors and the cute vampire bat ready to cut out.
– Easy Bat Craft
These paper bats are so fun to decorate! Kids can either cut them out or leave the simple bat outline on the paper- it works either way! Grab a glue stick or school blue and fun things to glue on or decorate the bat with. We're talking pom poms, googly eyes, popsicle sticks (perfect for bone outlines), sparkles, etc. Young kids have a great time creating various crafts on the free bat craft template.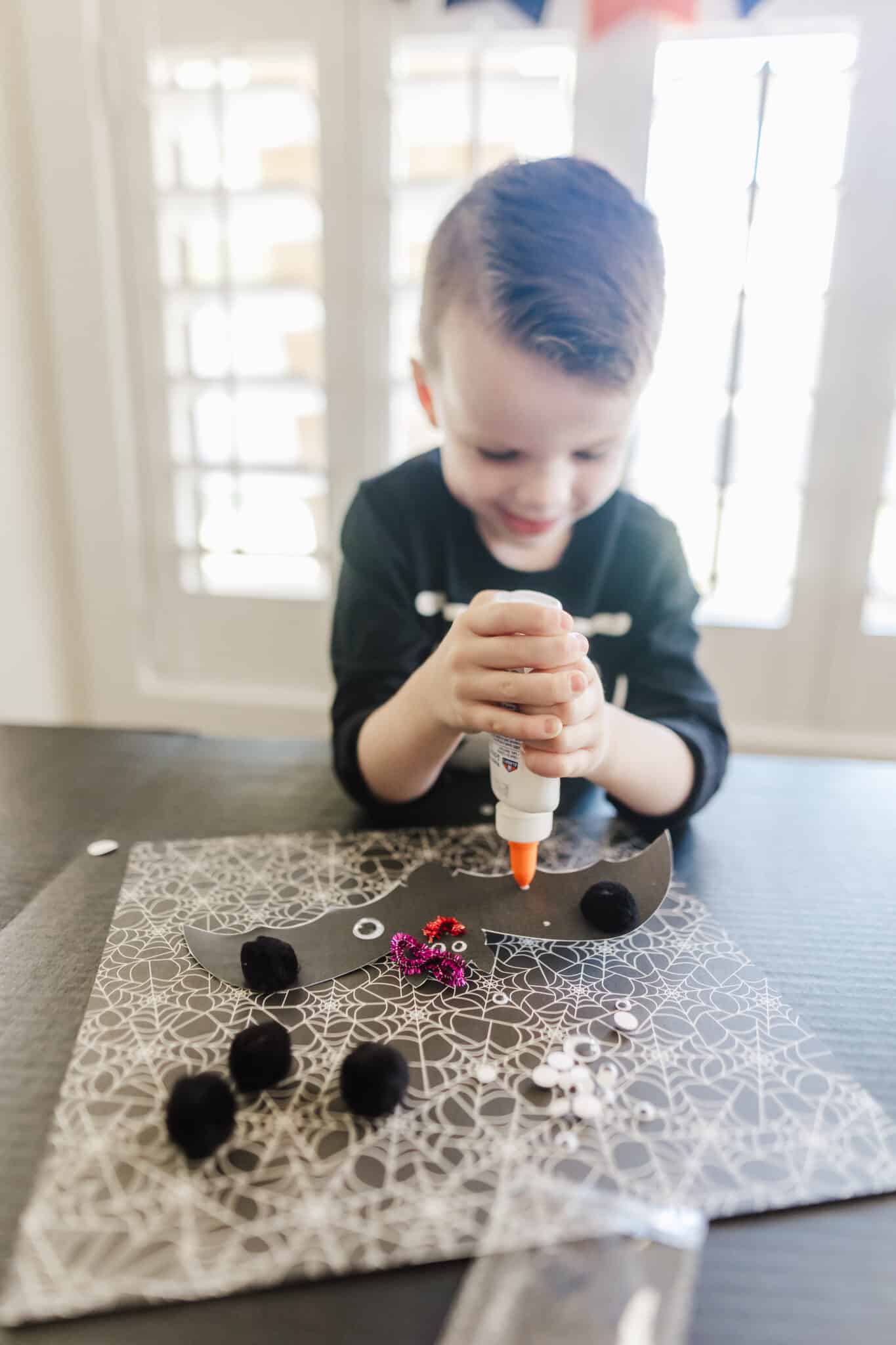 ​- Glitter Bats
Coat the bat in glue and coat in the glitter color of your choice. Kids have so much fun making a sparkly bat they can enjoy as a decoration during the Halloween season!
– Make a Bat Cave
Get a separate sheet of construction paper or card stock. Have kids draw a circle or dome shape to create a cave. Cut out a handful of smaller bats, and have kids glue them onto the cave. This one is even more fun on specialty paper like Halloween scrapbook paper or sparkly cardstock. Bonus points for talking about bat habitats and making it a STEM activity paired with paper crafts!
– Spooky Decorations
Creating a bat wall has been a popular decoration during spooky season for years! If you don't want to order a pack of wall bat decorations, you can easily make your own! Get the medium bat templates, and alternate the large bat. Cut out the vampire bats and make them look like they're flying in a pattern together. Bonus, if you have a Cricut cutting machine you can easily cut multiple black bats on black paper in no time!
Just attach masking tape or command strips to the back of each bat and bend the bat's wings up slightly. You'll be amazed at the big impact a bunch of little bats make on a wall together!
Bat Templates FAQs
How do you make a bat outline?
Grab the free printable bat outline download and use it as a template! There are two options for different types of bats.
How do you cut bats out of construction paper?
Use a printable bat template and line it up with the construction paper. Cut along the template outline for the perfect bat shape in construction paper.
How do you get paper bats to stick to the wall?
To prevent damage and keep bats sticking, we recommend using the Command strip mounting tape that's damage-free and easy to use. we've been using it for years, and it creates the perfect bat wall that's easy to put in, stays in place, and is easy to take down.
We hope these help some easy Halloween fun take flight! Happy Halloween!
More Halloween Printables to Explore:
Halloween Fun Bucket List + FREE Printable!
Q-Tip Skeleton Activity with Printable