Happy Cinco de Mayo friends! We love a day where Americans think it's Mexican Independence Day and go out and eat Mexican food and drink as an excuse, don't we? 

Living in AZ this American-pretending-to-understand-Mexican-history is particularly big, and as much as I laugh, I also love this day to eat my favorite food and have an excuse to listen to Mana all day, and see if I can still sing Estoy Aqui full speed like I could when I lived in BYU's foreign language housing. 

One of our favorite items to eat is a dip I adapted from a few recipes and copied from an appetizer we had in Sedona at a restaurant called Elote. It copies the flavor of Mexican street corn and invites tortilla chips to the party!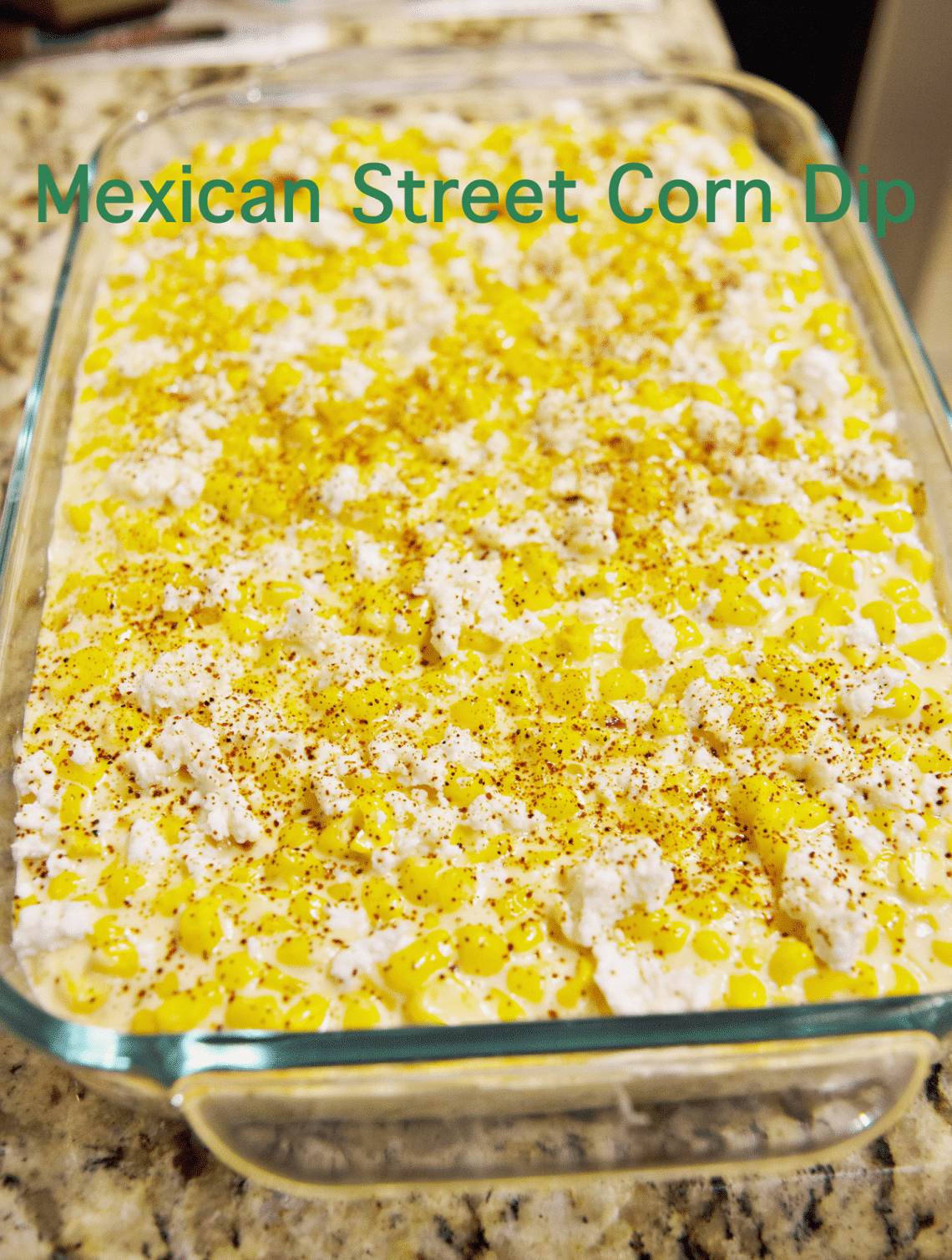 Here's how you can bring this goodness into your life! 

Ingredients: 
6-8 Cups of Frozen Corn
Olive or coconut oil (I like the spray version best)
2 cups mayo
2 TBSP Cholula brand hot sauce
3 TBSP fresh lime juice
2 tsp. salt 
2 tsp. or about 20 cracks of fresh ground black pepper
2 tsp. sugar
1/2 cup chicken stock
1/2 cup Cotija cheese, crumbled to use as garnish
red chili pepper, for garnish
crispy tortilla chips, for scooping

Directions: 
Put frozen corn on a baking sheet, and spray olive oil evenly on top. Place in oven on broil for about 7 minutes. It should look a little brown on top, and nice and roasted! 

In a large saucepan add mayo, Cholula, lime juice, salt, pepper, sugar, and chicken stock. Simmer on medium for a few minutes and make sure all ingredients are well mixed. 

Add roasted corn to the saucepan, and stir evenly. Then pour into you serving dish and sprinkle with the Cotija cheese and the chili pepper. Server warm. 

You can make ahead and re-heat before eating, or save the leftovers from the batch reminding yourself Cinco de Mayo is a wonderful gift to your tastebuds. 
Get 365 Date Ideas!
We want to help you have the best date nights ever! Grab this FREE printable with 365 date ideas, a date for every day of the year so you never run out of ideas!