Bat Pumpkin with Free Templates!
Get ready to make some of the cutest bat pumpkins with these free templates! We have a crafty bat pumpkin for kids + a template to carve bat pumpkin.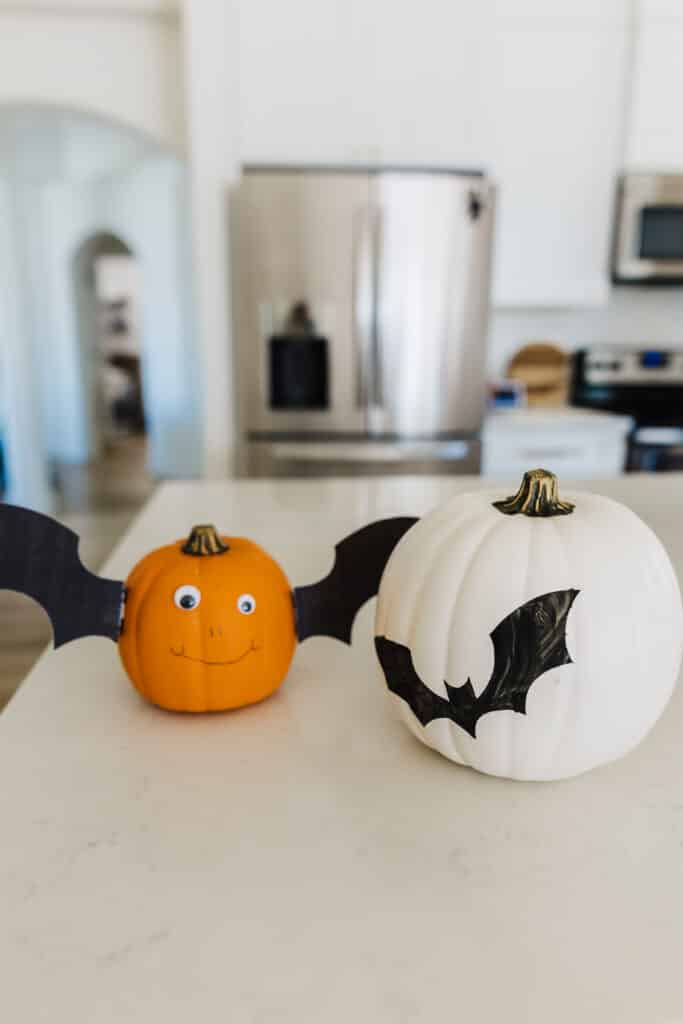 Happy Halloween season friends! It's my favorite holiday, and I love spending time having some holiday fun with my kids. This year, that means bats are all the rage and we've created fun bat pumpkins we think you'll love too!
Do you know how kids lock into things and have a hyper fixation love of something specific for a set time? This year, my son is all about bats. If any craft, Halloween decoration, or food item has bats, he's all!
Naturally, this led me to lean into his current Halloween love and look into bat pumpkins in all forms.
I met with our designer who told me she had a great idea to make a no-carve easy bat pumpkin little kids could lean into. But also, as we created scary pumpkin templates this year, we made sure to include a bat pumpkin carving template too.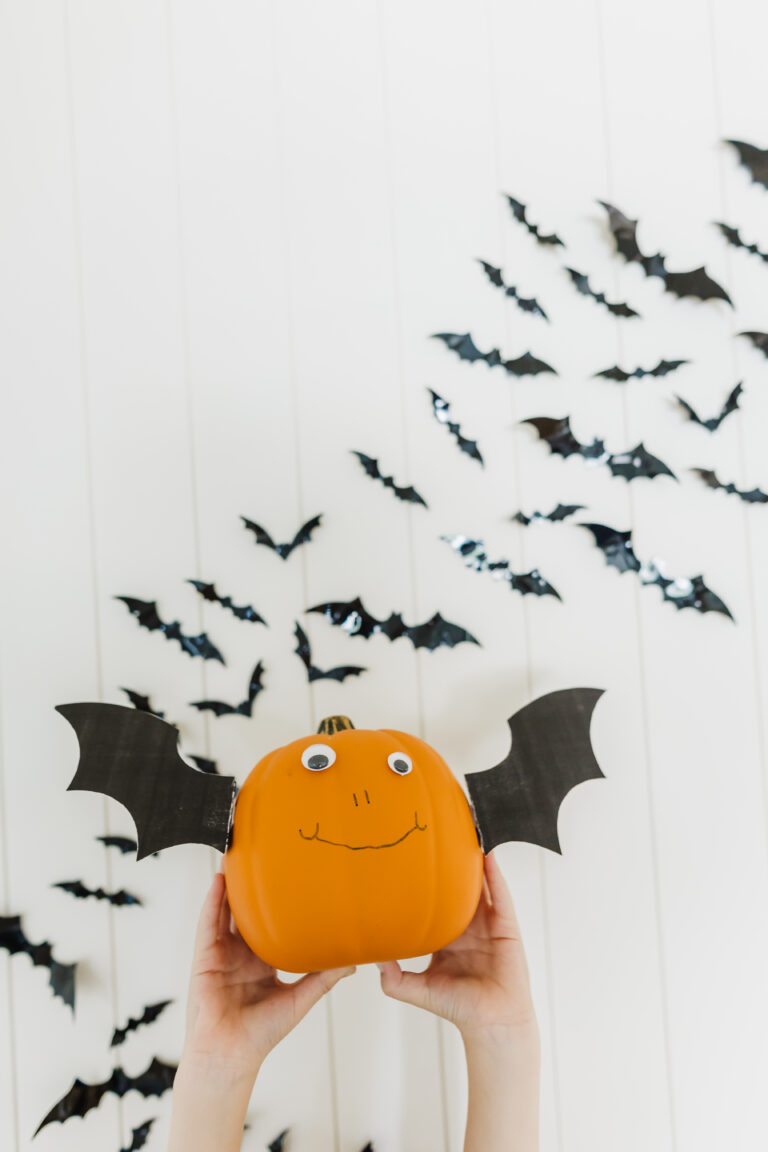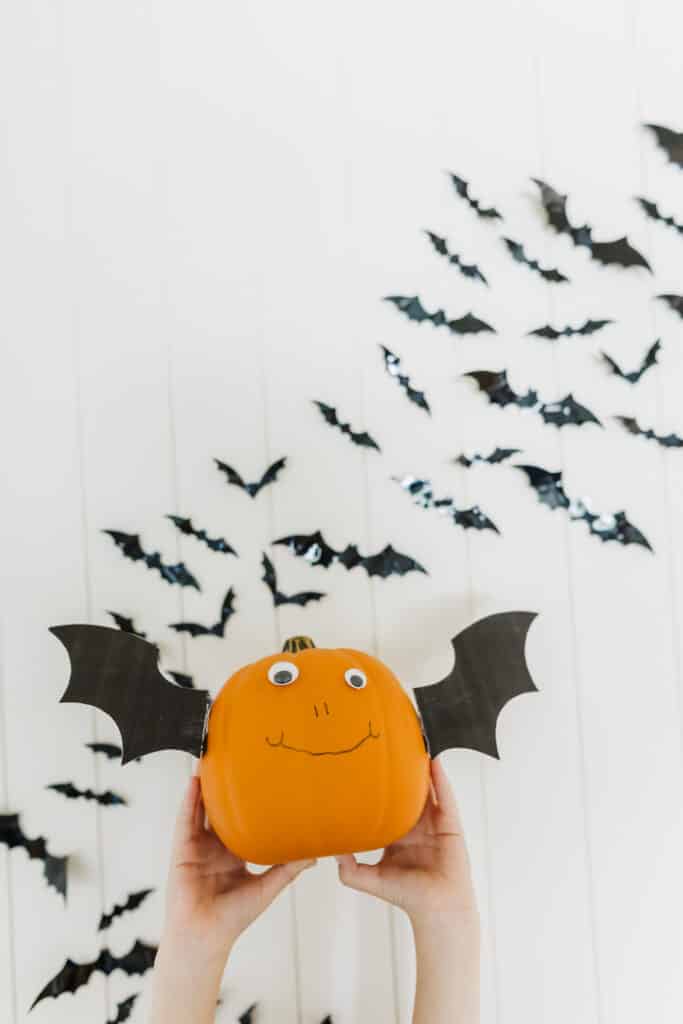 Easy Bat Pumpkin for Kids
This DIY project is perfect for little kids from toddlers through early elementary school ages. And if you use a craft pumpkin, it works great with Halloween decorations the entire season, and you can make it all over again next year!
Bat Pumpkin Supplies:
Bat Wings printable
Googly eyes
Either a glue gun or command stripes
Permanent Marker
Pumpkin *See note
Grab our FREE Bat wings template here!
*Pumpkin notes.
You have options here! We went with a small-sized craft pumpkin from Michaels. It's so easy to grab a coupon, get a deal, make an online purchase with the quantity needed. I love to order online and do free store pickup. But it's easy to in-store shopping and pick up a craft pumpkin too! Make sure to find a coupon so you don't pay the full regular price, and use rewards too! I am all about easy and this made it so easy and much more affordable!

Have fun with your pumpkin color! We went with a classic orange pumpkin, but you can also buy white craft pumpkins and black pumpkins too. Plus, you can paint your pumpkin black if you want to add a bonus kid-friendly craft project to the mix. A bat painted pumpkin is a fun way to do that!

Real pumpkins work great too! And this bat pumpkin craft works well with pumpkins of all sizes.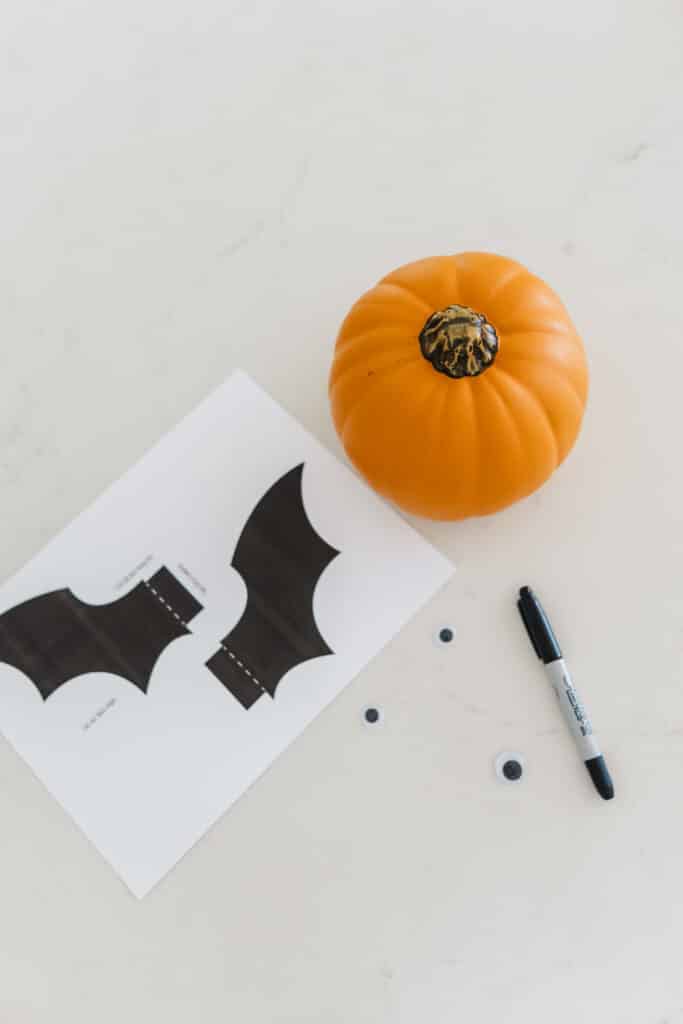 Bat Pumpkin Instructions:
Download the Bat Wing free printable.
Cut out the bat wings.
Choose a spot for your googly eyes, and attach them with glue or the Command strip. Also, some people love to add a cotton ball with the googly eye on top for a fun 3D look.
Draw a small triangle nose and smile on the front of the pumpkin below the eyes. If you're using an orange pumpkin, a black washable marker works great! this in no way needs to be perfect, the quirks can make the bat pumpkin even cuter! If you're using a black pumpkin or other colors, try a white, silver, or gold marker to make it shine!
Attach the wings with a hot glue fun or Command strips cut down to appropriate-sized pieces.
That's it! Enjoy your cute easy Halloween kids craft that's so much fun, so easy, and perfect for a Halloween class party!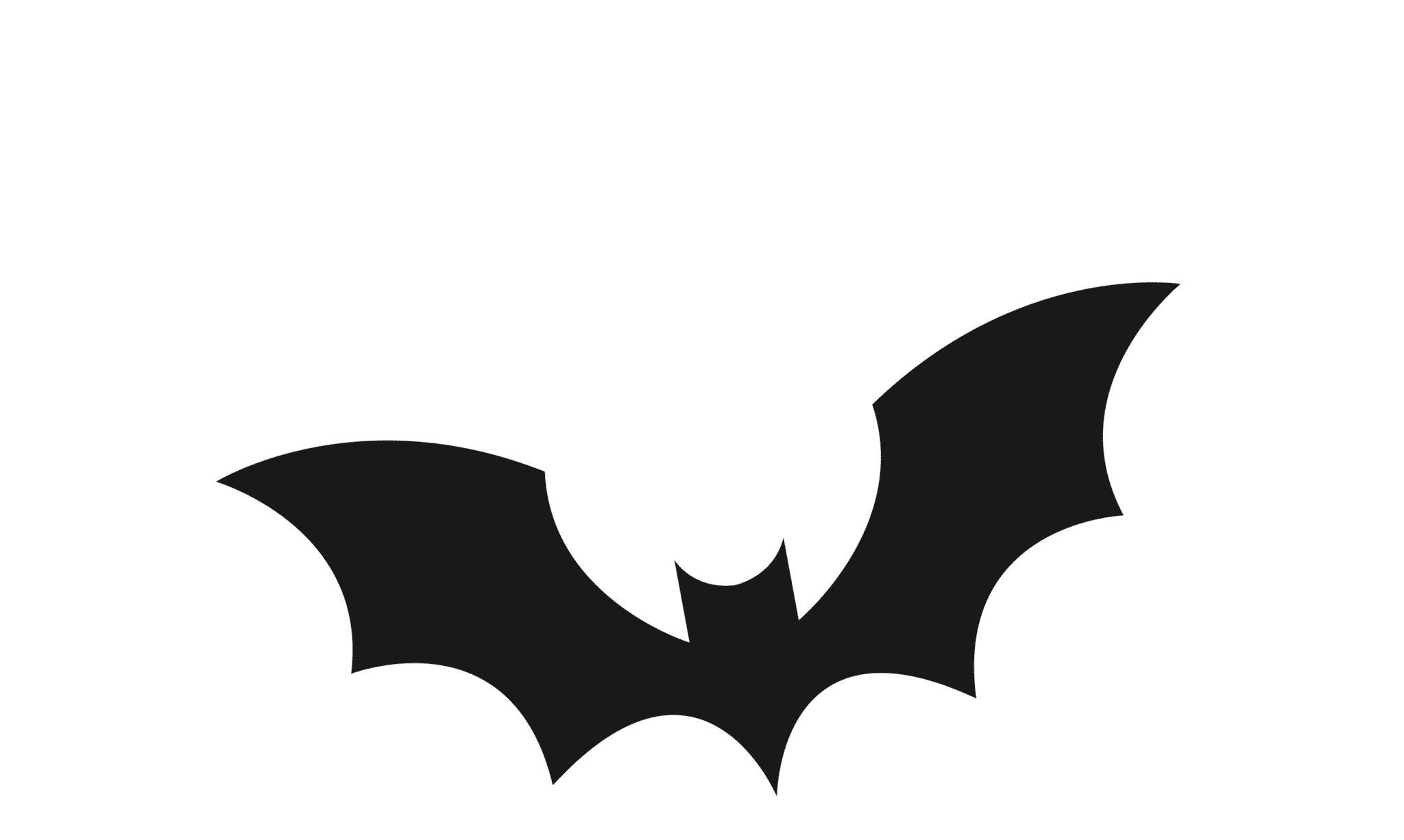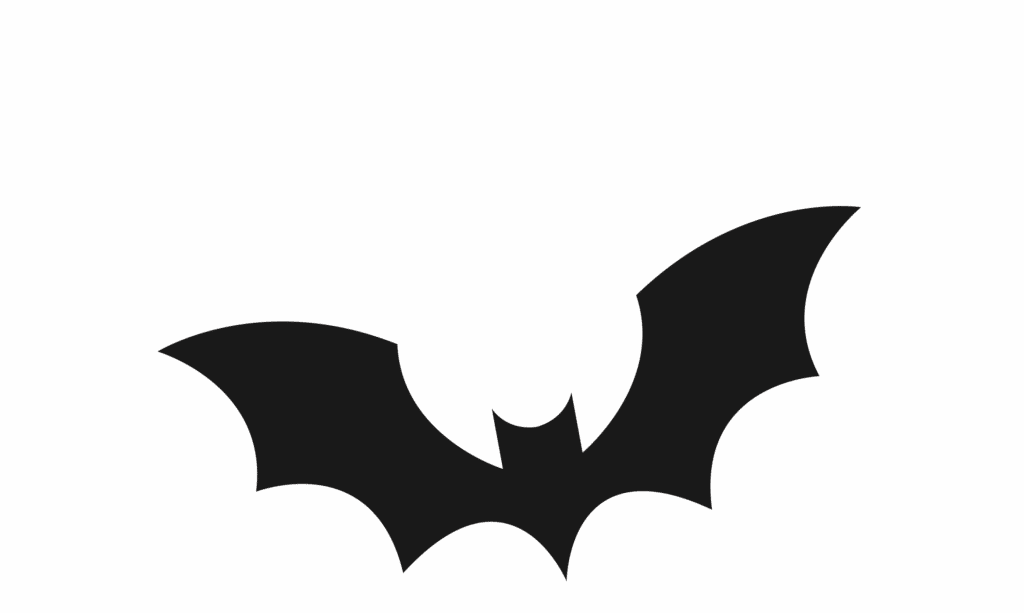 Bat Pumpkin Carving Template
If you're looking to carve a pumpkin with a bat shape, we have you covered with an easy free template ready to download! It's an easy bat stencil you can download and use as a single bat, or print a couple bat stencils for a flying bats pumpkin pattern!
Grab Your FREE Bat Pumpkin Carving Template HERE
Pumpkin Carving Instructions
Prepare Your Pumpkin
If you ordered a craft pumpkin from the craft store, your prep work is done! If you're carving a classic pumpkin picked from the patch. be sure to clean, scoop, and prepare your pumpkin for carving.
Tape your Pumpkin Face Stencils to Your Pumpkins
A great way to keep your design in place is with simple tape! It's a good idea to place your design perfectly in place and avoid the common mistake of letting it slip all over your pumpkin. Grab that roll and get it firmly set exactly where you want it.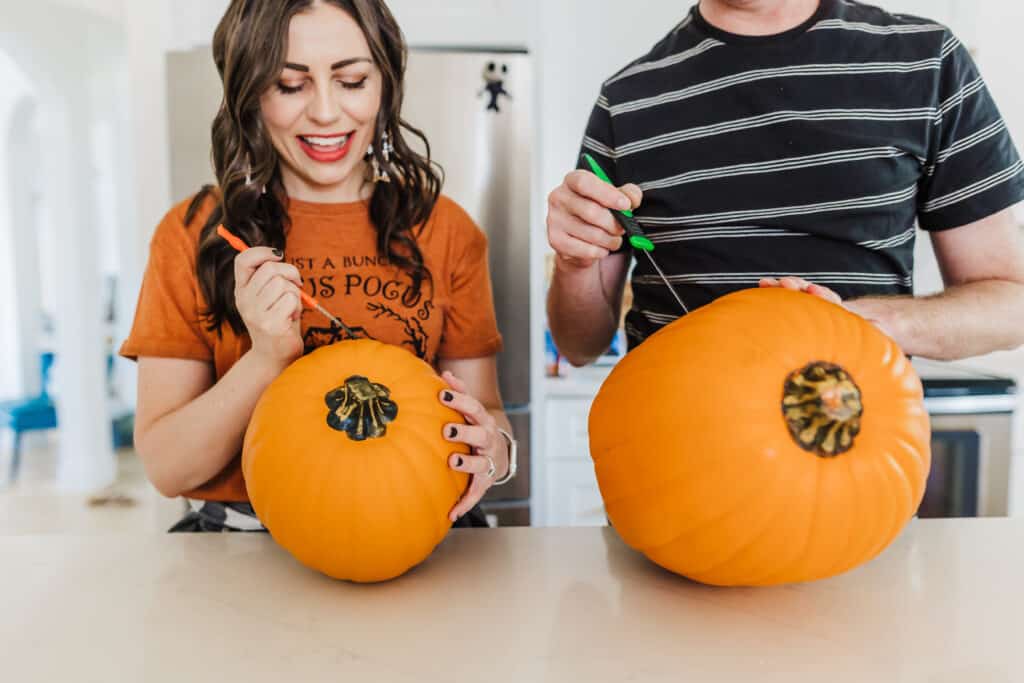 (Optional) Use a Toothpick to Imprint Your Design
This is one of my favorite ways to make carving even easier and more precise! This trick works particularly well with real pumpkins! We've found the best way to make easy pumpkin carving patterns even easier is to imprint them on the pumpkin. Poke several tiny holes with a pumpkin over the design. That way you have it imprinted on your pumpkin and it makes carving even easier. From here, you're set with your pumpkin's design and you can remove the paper.
Carve Your Bat Pumpkin!
Use a sharp knife if you're an adult, or a kid-friendly safe knife if you're having a Halloween party with the entire family. If you like to get fancy, grab one of your favorite best pumpkin carving tools you have on hand. Follow the imprints, or the taped paper if you skipped this step, and carve your design.
Don't forget to carve a small hole on the bottom that's just big enough to add your light and light up the inside of the pumpkin.
However you choose to do it, we hope you enjoy the fun process of making a bat pumpkin come to life. And we hope you enjoy this Halloween season!
Like this Bat Pumpkin Halloween Idea? Be sure to check out these posts too:
Easy Pumpkin Painting Ideas for Kids with FREE .SVG Pumpkin Stencils
Scary Pumpkin Stencils: Free Printable!
Pumpkin Carving Ideas for a Fun Halloween Date Night