Pumpkin Carving Date Night
Tips for a fantastic pumpkin carving date night. Plus why we think a pumpkin carving night makes an even better group date with friends!
Wanna know one of the best Halloween date ideas? Try pumpkin carving! It makes the perfect group date idea, and it's really easy to have a pumpkin carving contest with friends. I always love seeing what others come up with!
We had a group date at our friends' house on October 30th to carve some last-minute pumpkins. It's always more fun with friends! We laughed our heads off!

Pumpkin Carving Group Activity
Should you decide to turn a pumpkin carving date night into a group date, I'd highly recommend grabbing one pumpkin per couple. That still gives you plenty of time to carve and be creative. But we found there's a lot more time to talk with much less pressure. We also took turns doing the messy jobs. Teamwork makes the dream work!
The only downside with sharing a pumpkin per couple is you two are such a cute couple! ❤️you only get one design instead of two. But maybe even that's a good way to go so you can perfect a design.
Pumpkin Carving With a Group Tips
If you're turning it into a group date night, here are some easy ways to make it more fun:
Include dinner! Pizza is always an easy option and big hit!
Specify if you want people to bring their own carving tools or if you'll provide them
Provide plenty of templates. We've found most people don't bring them.
Set up each couple with their own trash/compost bin
Provide lights to light up pumpkins at the end
We're team make it a group party! It's more fun with friends!
For our group date design, we went with a bat in the moon this year.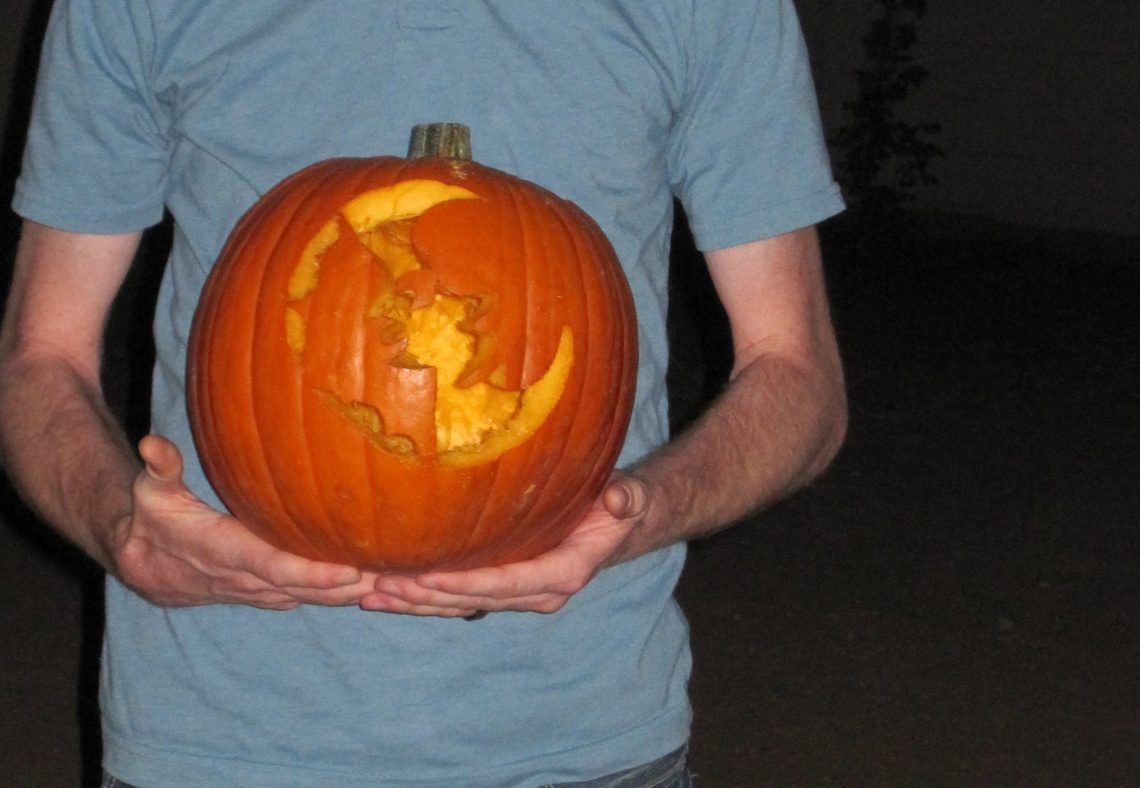 It's amazing how some of the most simple ideas and childhood pastimes can be one of the best dates.


We enjoyed our Halloween dates this year, we hope you enjoyed yours too!
Like this Halloween date idea? You may like these posts too:
150+ Couples Halloween Costume Ideas
Halloween Activities for Kids + Families: 14 Halloween Traditions
100+ Disney Couple Costume Ideas