Disneyland at Halloween Time- 8 Reasons Why It's The Best Time to Go
Looking for the best time to go to Disneyland? We've been several times throughout the year and think Disneyland at Halloween Time is the best time to go to Disneyland! Here are the 8 reasons why + our hack for getting discount tickets!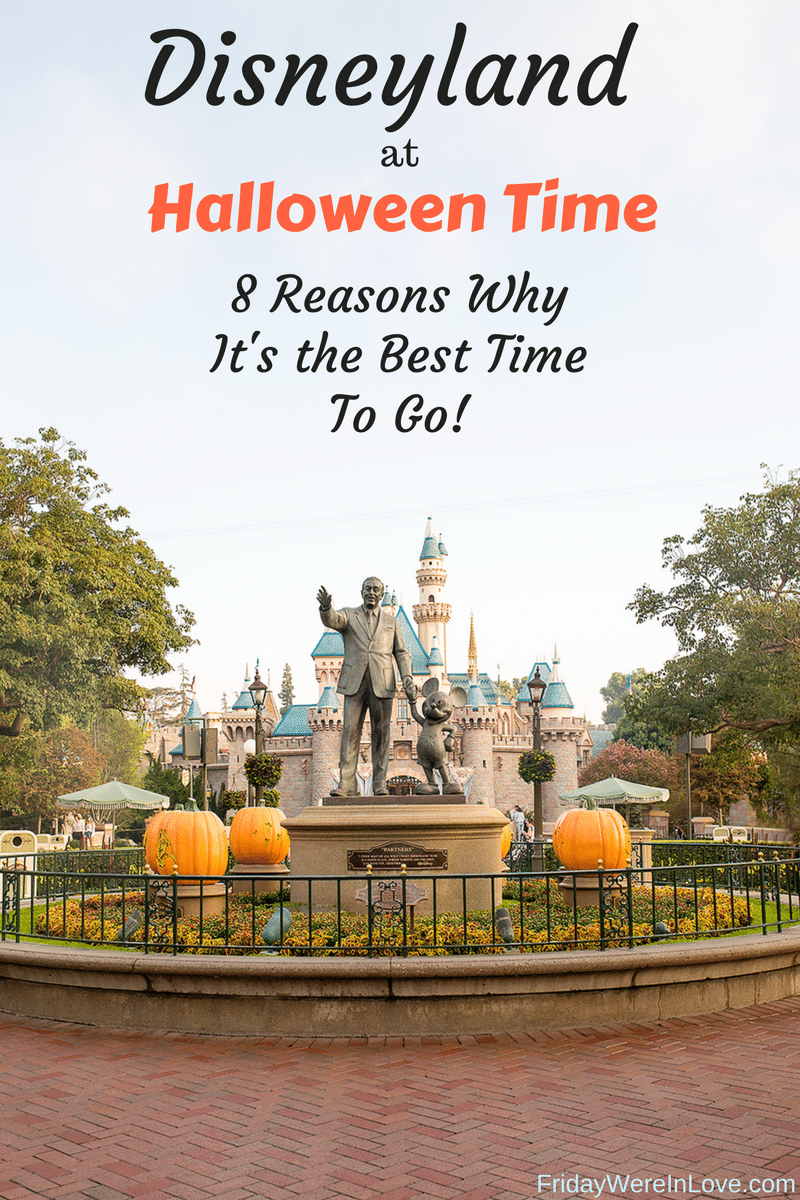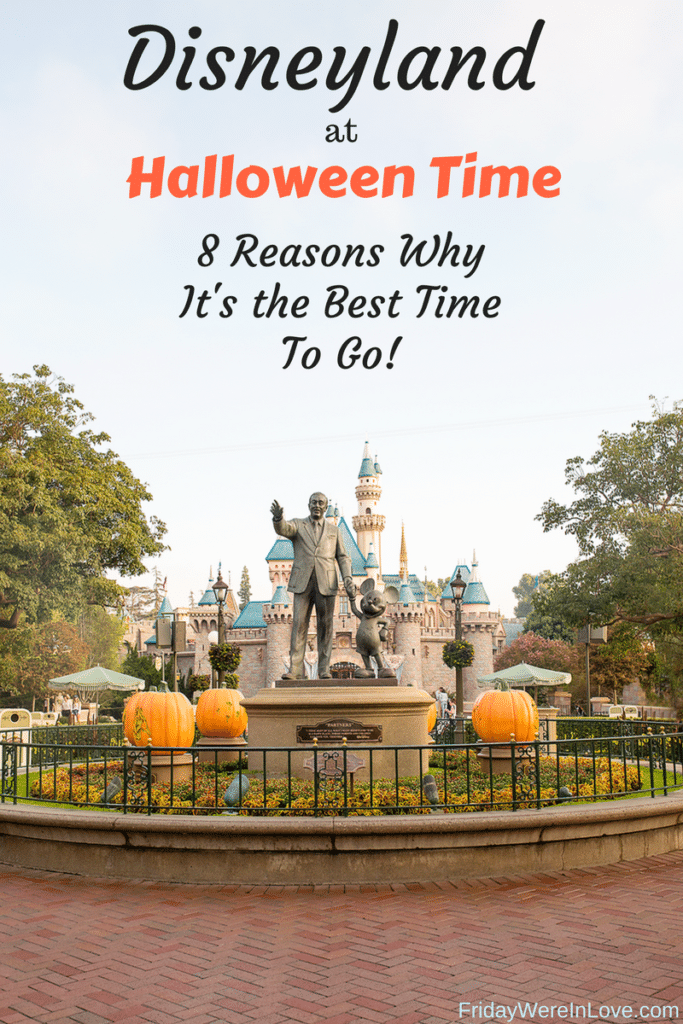 When's the Best Time to Go to Disneyland?
Several years ago I asked Jacob what he wanted for his birthday, and I thought he was joking when he told me he'd like to go to Disneyland at Halloween.
First of all, I'm not sure too many 30-somethings request this, and I reminded him we would just be coming off a family trip to Europe a few weeks prior. But he assured me he'd actually really like to go, he's wanted to go since he became a dad, and he argued this would be the perfect time if we could afford it and make it happen with PTO and finances.
So we started to look into Disneyland, and we booked a flight during a Southwest sale that made a few days in Orange County affordable, whether Disneyland happened or not!
And then I remembered a company I had met at a blogging conference this last year who does discount Disneyland packages. I am a pretty firm believer in not blogging about something I haven't tried and loved myself, so I wasn't sure if we'd be the best fit.
Getting the Best Price at Disneyland
I decided this was the time to price compare and see if they really were a great deal, if they really made vacations easier, and if we could afford to take Jacob for his birthday and celebrate a new two-year-olds birthday at the same time. Full disclosure, I'm going to share with an affiliate link which gives a small commission if you book your own package with the amazing deals I'm going to share!
Low and behold, Getaway Today was not only all they claimed to be, they were even more, and even better! I price compared like crazy, and the discount tickets they offered alone were totally worth it! Unless you're a member of the military, it's about the best (and only) discount Disneyland Tickets out there! I was feeling fairly sold then and there, but when I price compared hotels, the perks offered with their packages, the gifts they send, and the customer service to resolve any issues (which we had one, and they were perfect with help and a quick resolution!).
I decided to start putting our info in and see if it was what I thought it would be. And you guys, it was about $700 less than I expected, giving us the green light to make the trip happen! When I saw the Disneyland adult tickets at kids prices, bonus day offerings, and hotel discounts and free night offers I was so thrilled to book our trip to Disneyland!
Plus, they have deals at so many hotels within walking distance to Disneyland that just make a Getaway Today Disneyland vacation so much more affordable!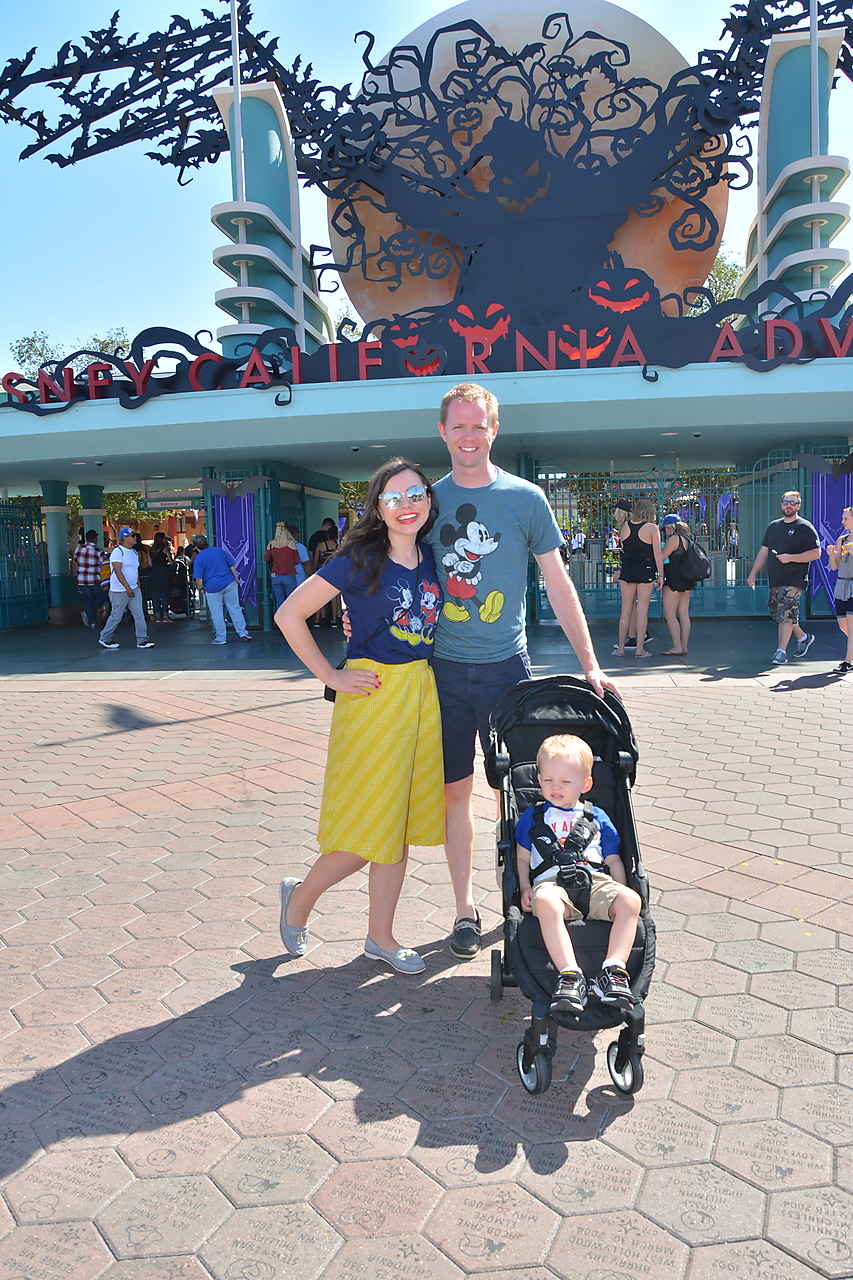 Disneyland At the Best Time Vacation Package Deals
I love that they do layaway plans, so if you're in our boat wanting to go, and even if you don't quite have the green light, you can put $175 down and lock in the pricing for your trip (tickets prices this year used next year included!). That means if you're sold on Disneyland Halloween but can't make it happen this year, you can still prep for next year with all the perks and prices of this year.
I'm serious, if Disney is on your radar in any way, you should definitely check out Getaway Today and see how affordable a trip can be!
The Best Time to Go to Disneyland
So let's talk about why Disneyland at Halloween time is such a great time to go! We honestly couldn't get over how much fun we had, and remarked there were several reasons it's a little extra magical around Halloween.
Smaller crowds.

I think there's always some, and yes, weekends will always be a little crazy. It does get busy in later October. But come September, we're talking a far smaller crowd than the summer vacation months. Particularly in the cooler mornings, it's an easy-to-navigate experience with a little elbow room.

Better weather.

It was still pretty warm, but definitely cooler than the summer. The mornings and evenings we brought jackets, and we enjoyed a summer feel during the days. It feels like a summer vacation, only with the better weather you hope for.

The decorations make it so fun!

If we rode zero rides, I'd still have really enjoyed walking around both Disneyland Resort Parks looking at the Halloween details. They do a great job bringing out the creepy without making it too scary for kids or wimpy adults like myself. We loved seeing all the characters in costumes and seeing everywhere sporting pumpkins, bats, and Mickey sugar skulls.


Best Time to Go To Disneyland

The Halloween Rides.
They change up the Haunted Mansion, Guardians of the Galaxy, several rides in Cars Land, sometimes Space Mountain, and a few others. It's the right amount of creepy, and it makes the park feel new and fun.


The food!

This is always a Disneyland Resort must, but the special treats really are delicious and so fun. The pumpkin churro won over my heart. It won over my toddler's too. The sugar skull caramel apples, suckers, and crispy treats were so cute. Every caramel apple was a villain or a sugar skull. I died over the ones that looked like Snow White's poison apple.
There are specialty ice cream treats, brownies, and well- pretty much everything at Halloween. If you're a foodie in the slightest, this may be the best time to go enjoy the Halloween creativity.


Disneyland at Halloween Time

You have to snag these tickets quickly, but if you want candy, dancing, and a fun night with a limited number of people in the park while you dress up in costume, this is a great way to go! It's my favorite Disney even in the history of ever!

Different characters.

Want to meet the villains? This is your chance! Characters are dressed in costume and some of the villains you don't normally see in the park make an appearance this time of year stirring up trouble and acting the part. It's cute, entertaining, and a new Disney experience!

Parade and fireworks changes.

Check the calendar before you go, but if you like mixing things up, Halloween and fall are the time to see new entertainment and Halloween-themed parties everywhere.
So those are what we observed, and as a family of casual Disneyland goers, that's what stood out to us. We definitely think the best time to go to Disneyland is when the summer crowds die down and Disneyland at Halloween time starts!
Do you have any others? Have you been? Let us know the best part about Disneyland Resort at Halloween!
Like this Disneyland post? You may love these too:
Must Take Disneyland Picture Ideas: The Most Instagramable Disneyland Spots