Everything you need to know about the Oogie Boogie Bash at Disneyland Resort with tips and plans to get the most of your Disneyland Halloween party.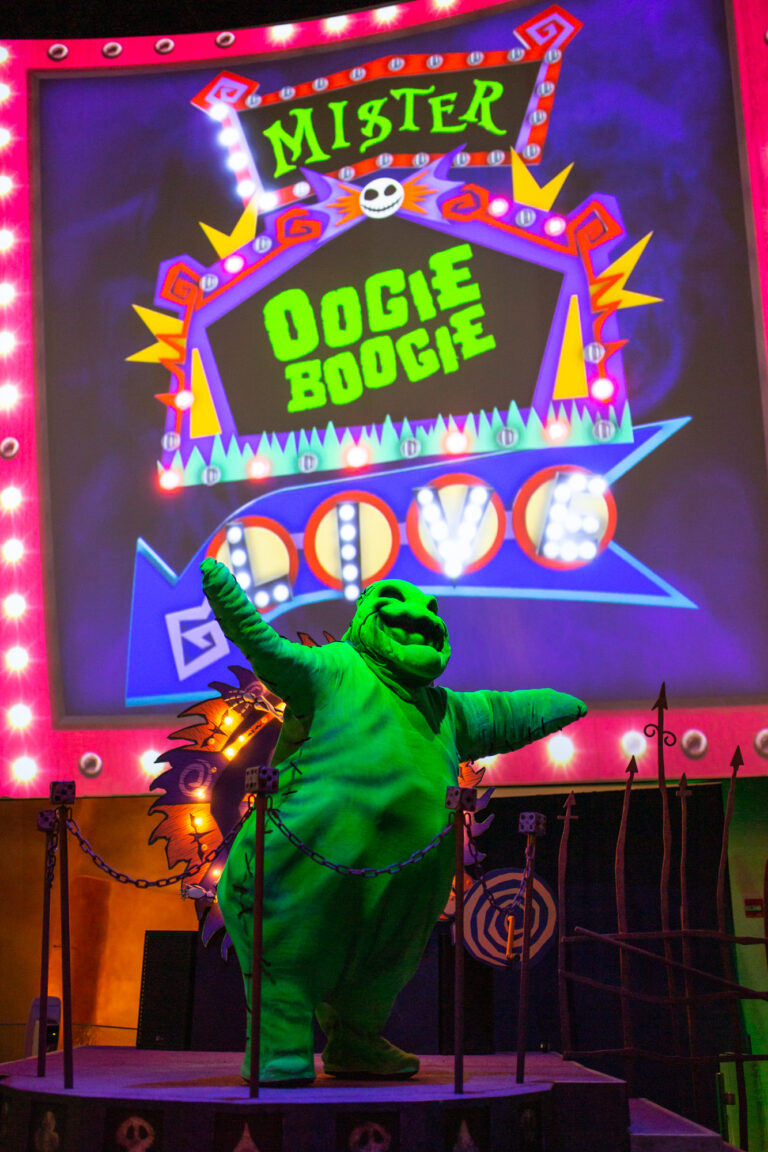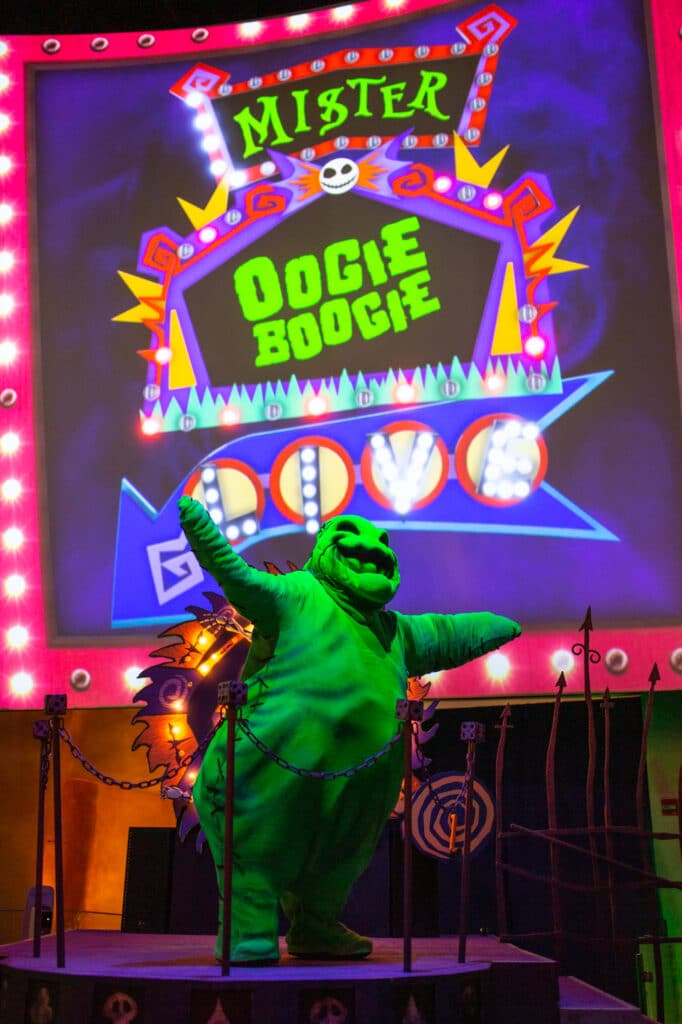 We just got home from a week at Disneyland. Our family loves to go in September every year to soak up Disneyland at Halloweentime. We even have a post sharing why Halloweentime is the best time to go to Disneyland.
Last year, Disneyland was closed and we missed our annual trip. So this year, we decided the Oogie Boogie Bash 2021 was in our cards! We always wanted to attend Mickey's Not So Scary Halloween Bash back when it happened at Disneyland. But once Disney Parks announced it would move to California Adventure and become the Oogie Boogie Bash, we knew we'd do it eventually. I'm so glad this year was our year! The return of Disneyland After Dark Events has been extra fun and magical!
However, there's a bit of a learning curve. We figured out a lot this year and I made sure to write down every tip when we got back to our hotel so I can remember them for next year. But more importantly, so I can share them here to help anyone else attending the Halloween party make the most of their night!
Oogie Boogie Bash FAQ's
A list of the basic details for anyone trying to decide if buying Oogie Boogie Bash tickets is for them.
What is the Oogie Boogie Bash?
It's a special Disney Halloween time party to celebrate spooky season.
It includes a unique experience where the villains take over the park.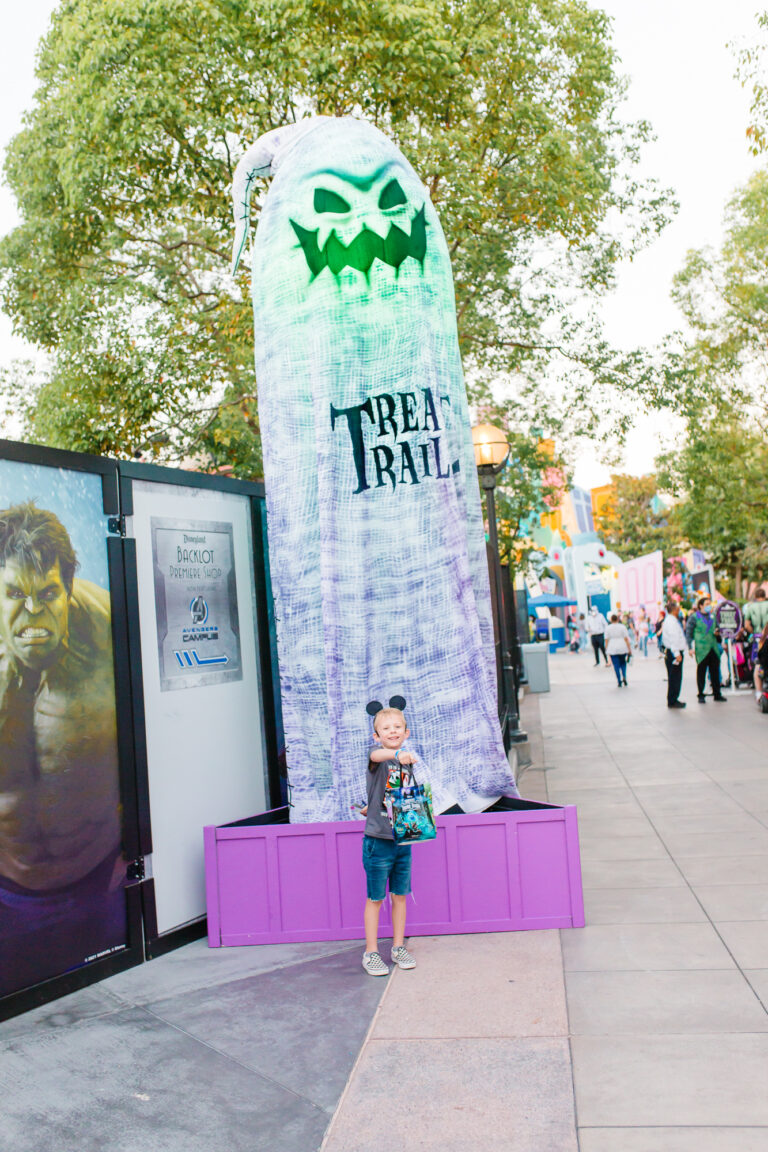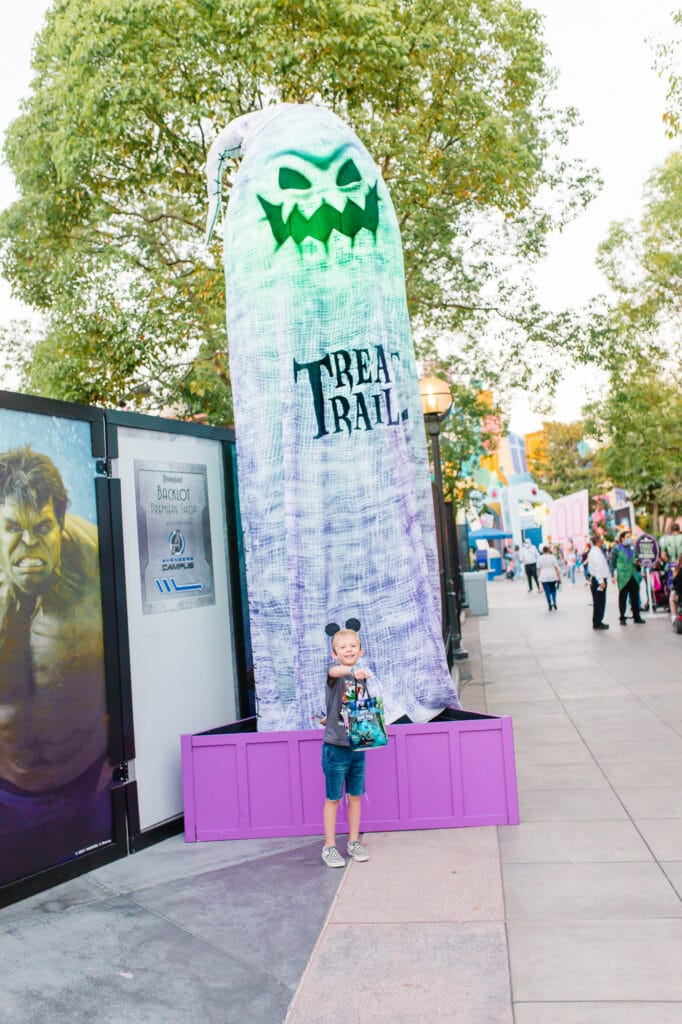 Immersive Treat Trails
There are nine interactive immersive treat trails to trick-or-treat with special character appearances. You'll load up with candy and treats while enjoying character interactions. Each is a Disney/Pixar villain. They're all funny and cute interactions appropriate for kids.

Frightfully Fun Parade
A Halloween parade takes place twice during the night. Once at 7:45 and again at 10:00. It's very well done and celebrates the spooky side of Disney without being scary.
Mickey's Trick & Treat Show
This is such a cute show, particularly for younger party attendees. You'll join Mickey Mouse, Minnie, Goofy, Daisy, and Donald for an interactive dance party and Halloween story. It's well-spaced and not crowded, so choose whatever show time works best for you!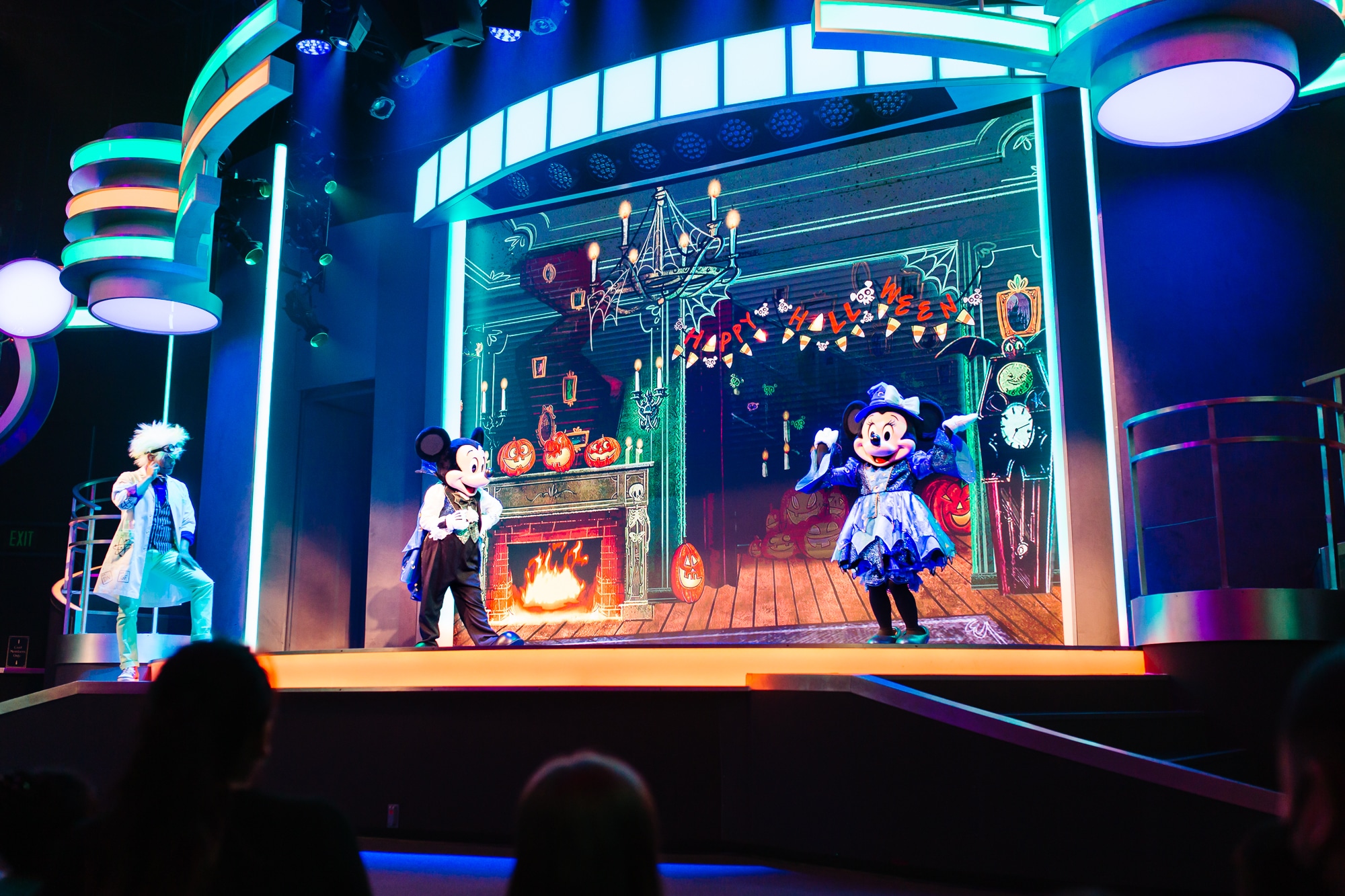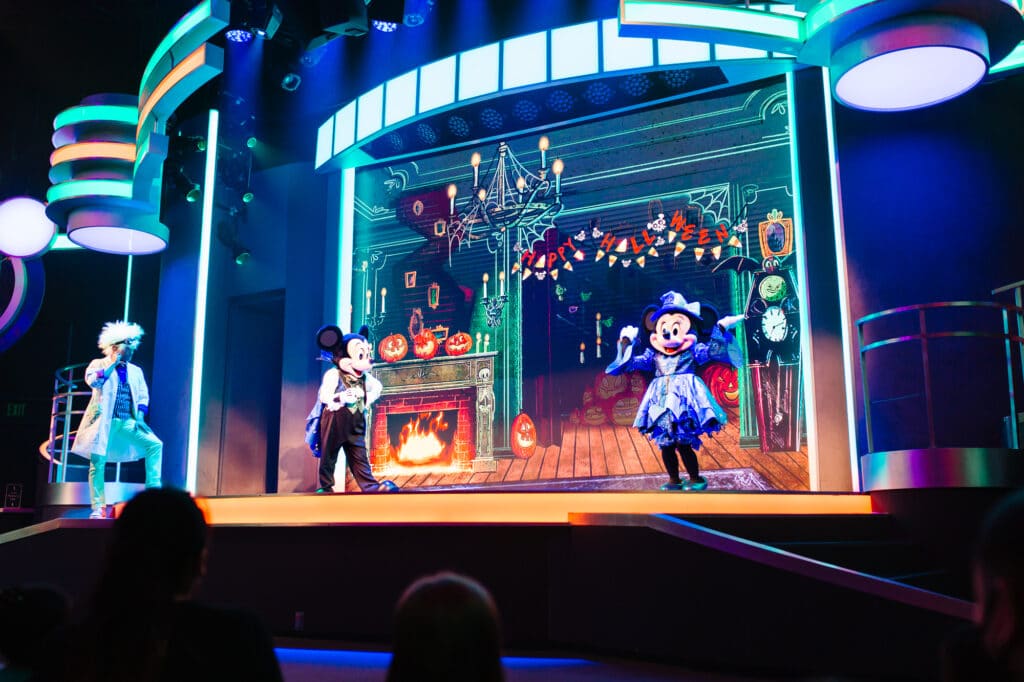 Villain's Grove
There's also a magical walk through Villain's Grove. Expect to see light shows with sounds and smells to help you feel like you've entered a villain's layer. It really beautiful and a fun experience to walk through!
Oogie Boogie Bash Food
You'll also experience special food offerings. There's an option to pay extra for special dining sampling opportunities. A few of the restaurants have Oogie Boogie Bash food exclusives. We loved getting a special dinner at Flo's with loaded fries. The buffalo chicken was our favorite, but all three were delicious! They start them at 5:00 so you can go eat quickly and jump in a treat trail by 5:45.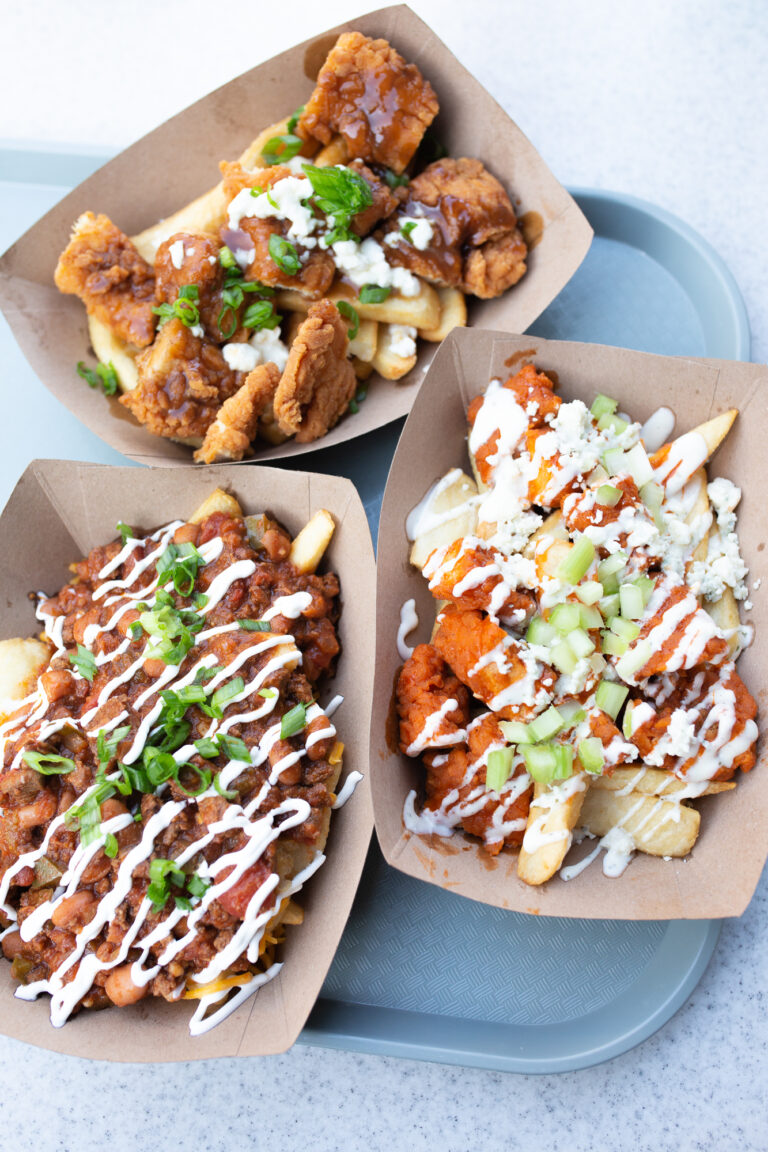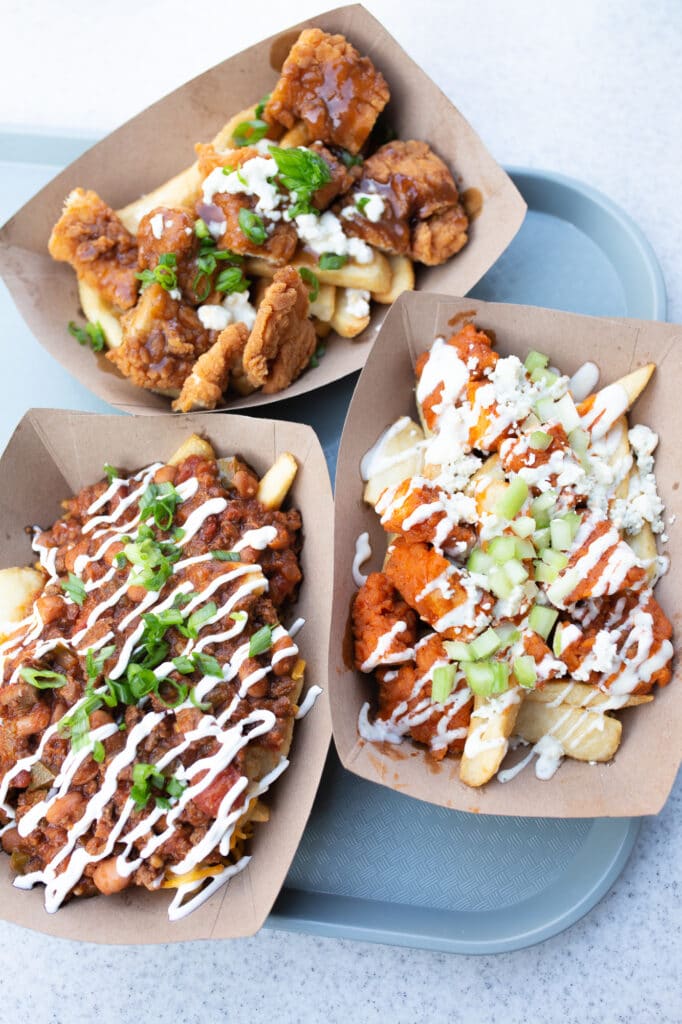 Other Halloween Fun
Photo passes are included so be sure to take advantage and get some pictures! Watch out for special villain character sightings, including photo ops.
Stop and listen to the music. All night villains theme songs and music is played. Most are fun covers of songs. It's a completely different vibe than the normal vintage Disney music. Take a moment to listen and appreciate this fun detail!
My favorite part was watching attendees! Brace yourself for the most creative Disney costumes you'll ever see!
Whoa, that's a lot, how do you get through all of that in a few hours?
Here are our tips for the Oogie Boogie Bash to Get the Most Out of the Halloween Party
10 Oogie Boogie Bash Tips
You can get in the park at 3:00. Go early and enjoy a few rides and dinner long before the party starts.
Get there early. Be ready for treat trails and events in the park long before the bash starts.

Eat dinner and be done by 5:30. Time gets tight, so get a solid dinner before it starts. (We loved the loaded fries at Flo's Cafe in Cars Land).

Get in line for your first treat trail 15 minutes early. That means 5:45 it's go time to start things off. They start a little early and it will give you a head start on the events!

Cruella and Agatha were the busiest while we were there. I'd recommend seeing one of them first.


Go to Villains Grove during the parade. We did the later parade and our toddler slept through it sadly. But the rest of us loved ending the night with it! I don't think it matters which parade you go to, they were both packed for us! Many people who attended other nights claimed the earlier parade was busier. But I think the crowds were almost the same for us. Either way, I'd hit up the long line at Villain's Grove while so many are attending the parade you don't attend.

Hit up treat trails during the parade. We waited for a while to see our first characters. But the Evil Queen and Maleficent were both wide open and extra interactive during the parade.

Our kids had a lot of time to talk to them and the characters were so fun with the personalized attention! Definitely try to visit a few while so many watch the parade.

Take turns standing in line for villains grove. If you have kids, have one parent stand in line and the other hit up treat trails nearby. If you don't have kids, swap with a friend who stands in line.


Photo passes are included. Don't forget to get a few professional pictures while you're there!
Bring a backup bag for candy and snacks. You'll get so many and fill up halfway into the party. Be prepared with freezer bags, a backpack, or a stroller pocket to stash candy.
Is it part of a ticket cost?
It's actually a separately ticketed event. You'll need to buy tickets in advance. Sales usually start in July and sell out by August. Here's our favorite place to get tickets and Disneyland deals!
What time is the Oogie Boogie Bash?
Your ticket allows you into California Adventure at 3:00. You can ride rides, eat, and enjoy the park.
At 6:00 the bash starts. All regular park attendees exit and it becomes a night for Oogie Boogie Bash ticketed patrons only.
Are rides open?
They are! But there are so many other things to do I would only plan to ride a few. You're there for the special party, so I'd plan to enjoy it and just get excited when you can fit in one here or there.
If you are planning on rides, use this time to hit up Web-Slingers. You normally need a boarding pass or a fast pass, but during the Oogie Boogie Bash, you don't. The lines are long, but it may be worth your time to make it happen!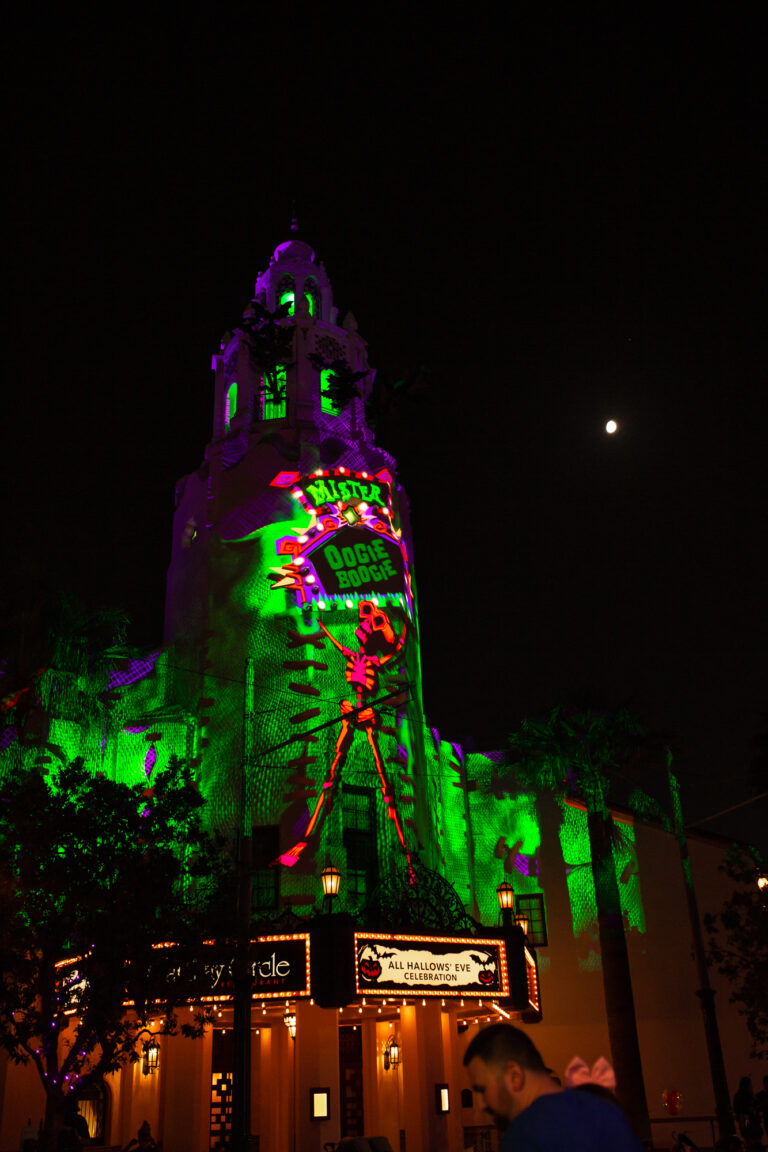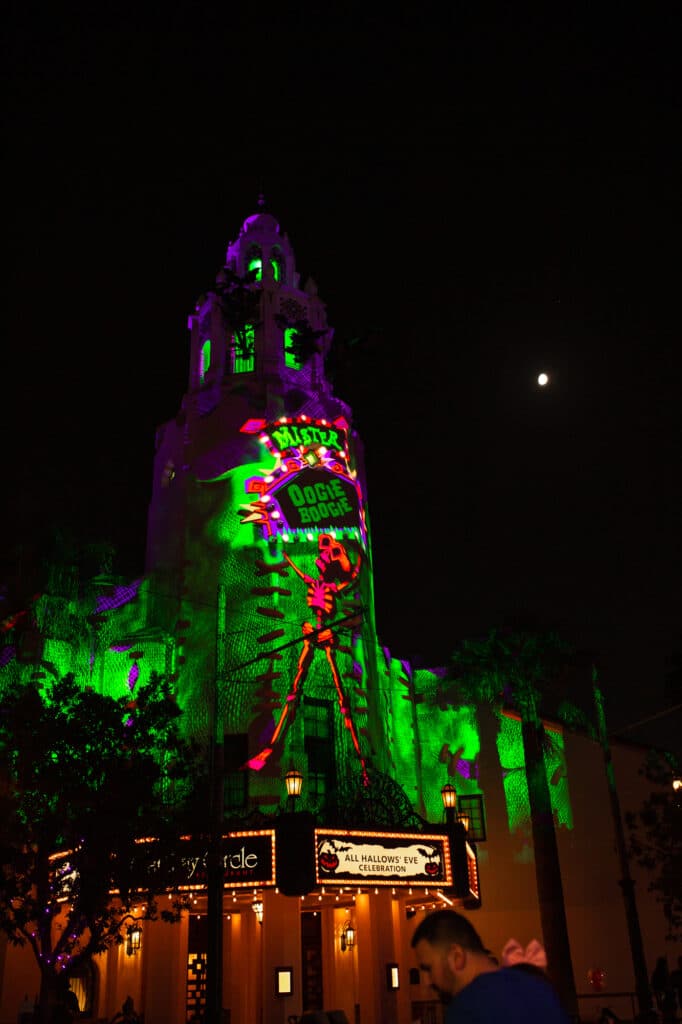 Do you go in costumes?
First of all, if you need costume ideas, we have 100+ Disney Costume Ideas here.
I'd say 25% go all in with a costume! Another 50% do a minimal costume or costume nod (like a Disney bound or one extra hat/cape/etc to look more like a costume). Additionally, about 25% forgo the costume and opt to wear something Halloween-themed. We really love Disney Halloween costumes and planned to go all out. However, a failure with one family member's costume lead us to opt for spooky attire. We wore Jack Skellington shirts and ears. We were in no way out of place! Also, we looked somewhere in between a minimal costume and a Halloween outfit.
However, next year I'll 100% make us wear costumes. They add to a lot of the fun!
One more thing, I saw many people change in bathrooms around 7:00 when it started to cool off. I wouldn't be afraid to prep for a warm afternoon and change for a chilly evening. I think that's something we'll do next year as well!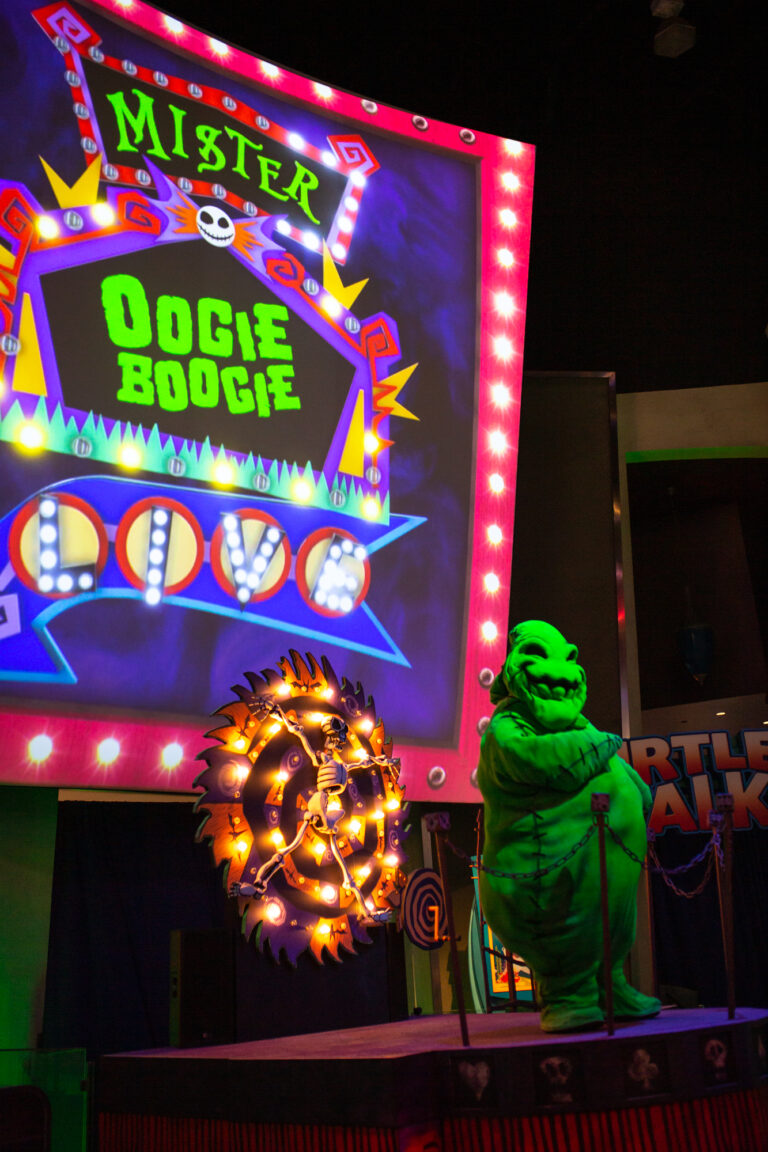 Was it worth it?
I've had many friends rave, several really enjoy it, and one complain about it.
I love Halloween, I love Disneyland, so this was a complete win! We're planning to attend next year!
If you love a good theme, and appreciate the experiences behind the rides (like parades and character meet and greets) you'll love it! It's a safe way to trick-or-treat and laugh at the funny things the villain characters say and do without any scare or gore.
Also, I just love the cute, non-scary side of Halloween. And this is the epitome of it!
If you're expecting rides and no crowds you may be let down. So I think it just depends on you!
Will We Do it Again?
Absolutely! We'll be returning again and truly enjoyed it! We think it's definitely worth it, and a very fun way to celebrate Halloween Time at Disneyland!
Like this Oogie Boogie Bash post? You may like these posts too:
Disneyland at Halloween Time: Why It's the Best Time to Go
Disneyland Sweetheart's Nite: Disneyland After Dark Event
Disney + Watchlist for Preschoolers and Toddlers
50 Halloween Activities for Kids and Families