Halloween Activities: 50 Ways to Celebrate and Have a Fun Halloween
50 Fun Halloween Ideas to Do With Your Kids: with tons of at-home Halloween activities you'll all love + a free printable!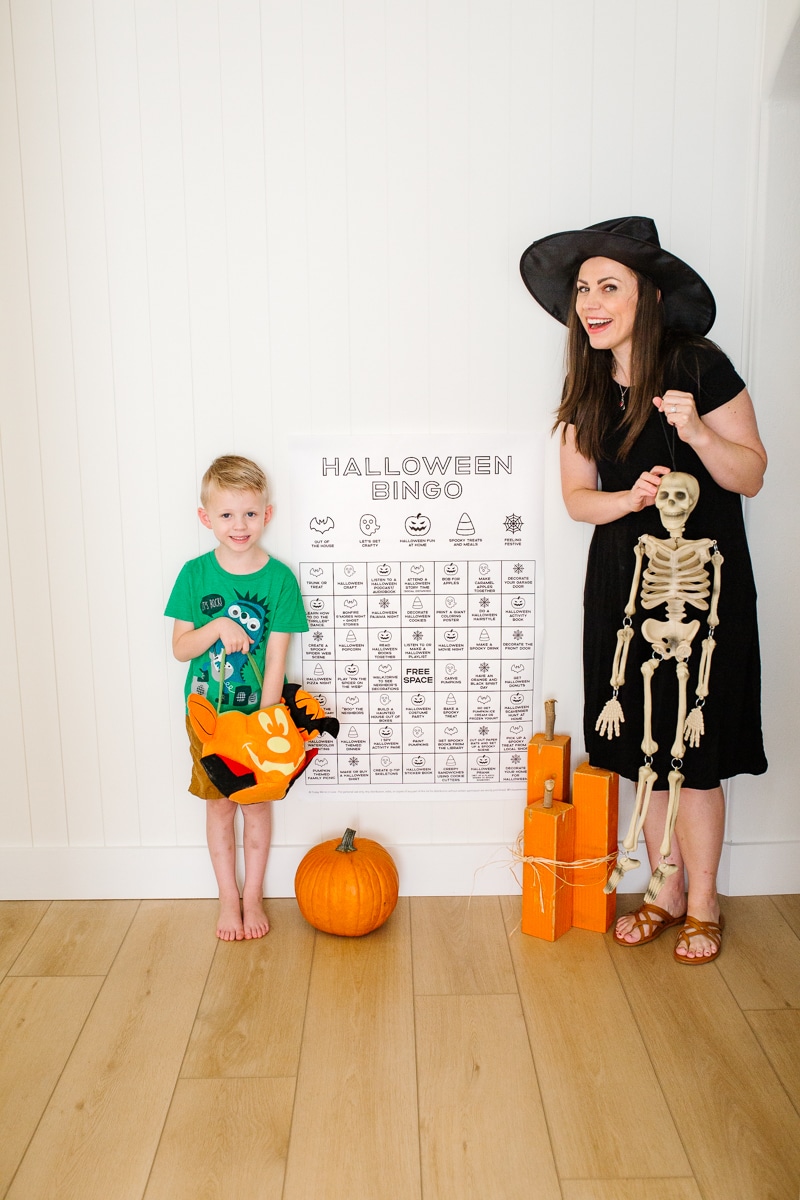 Halloween Activities
Last year, things looked very different with a lot of Halloween activities canceled. It broke my Halloween-loving heart to forego a lot of our favorite out-of-house Halloween activities. If you've been around here before, you know might know that I have a Halloween obsession, it's my favorite holiday! It plunged me into instant create-all-the-fun mode!
We love to find Halloween activities for families, and of course, we're suckers for Halloween date ideas.
I'm grateful for the creativity that came, I'm grateful we're in a better place this year, but I'm still basking in all the Halloween fun families can have at home.
We made a list of Halloween bucket list items we knew we'd all love to do, and had our brilliant designer create a FREE printable Halloween Activities bingo to help families everywhere find a lot of Halloween fun!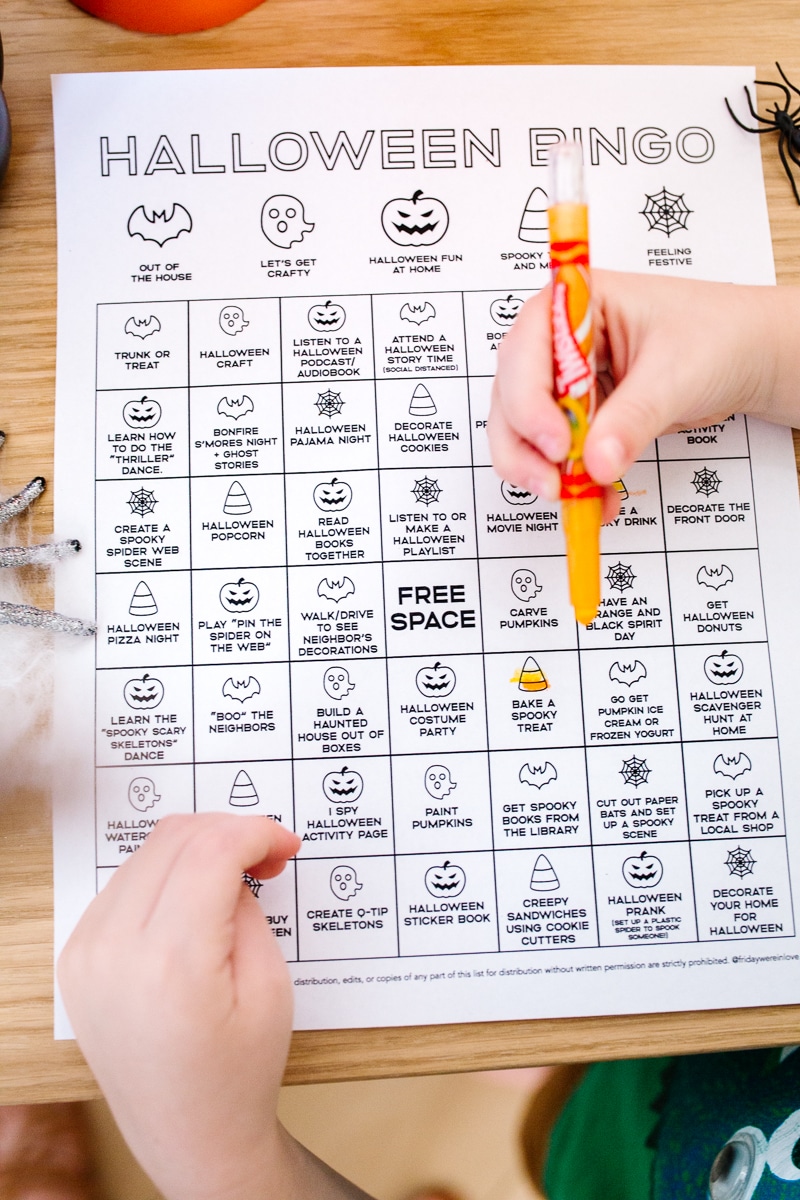 Keeping it Festive And Celebrating Halloween All of October
A Halloween activity a day keeps the…fun to stay? But really, why not make something small and fun happen every day?
As I started brainstorming fun, easy Halloween activities for kids and families, I went for a big variety of things to do. Some are all about fun Halloween food, some are activities at home, and many are Halloween activities you can do from a distance. All are pretty easy and don't take a ton of time or work! And as I wrote down all my plans, I looked up and had 50 Halloween activities ready to go just like that!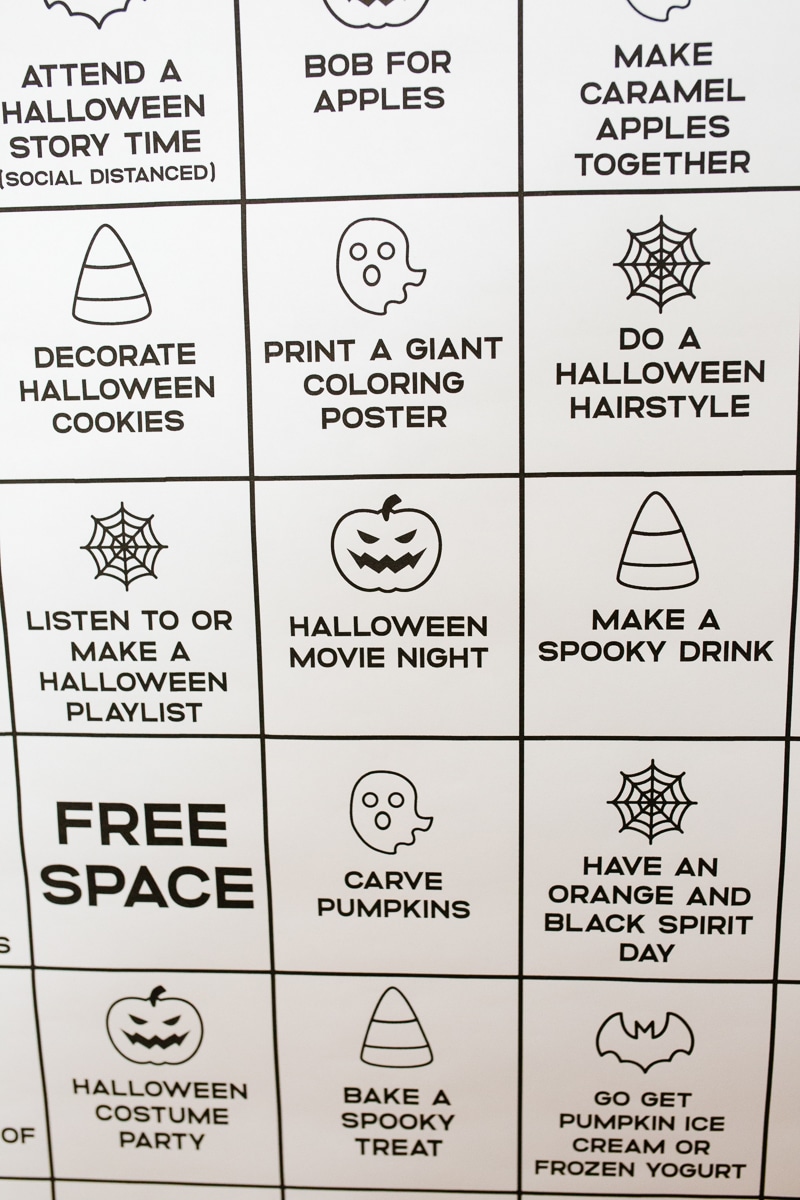 Halloween Activities BINGO Free Printable
Another thought hit me, how fun would it be to make a giant BINGO board with activities to enjoy all Halloween season? I contacted my designer and she just knocked it out of the park with something better than I even imagined!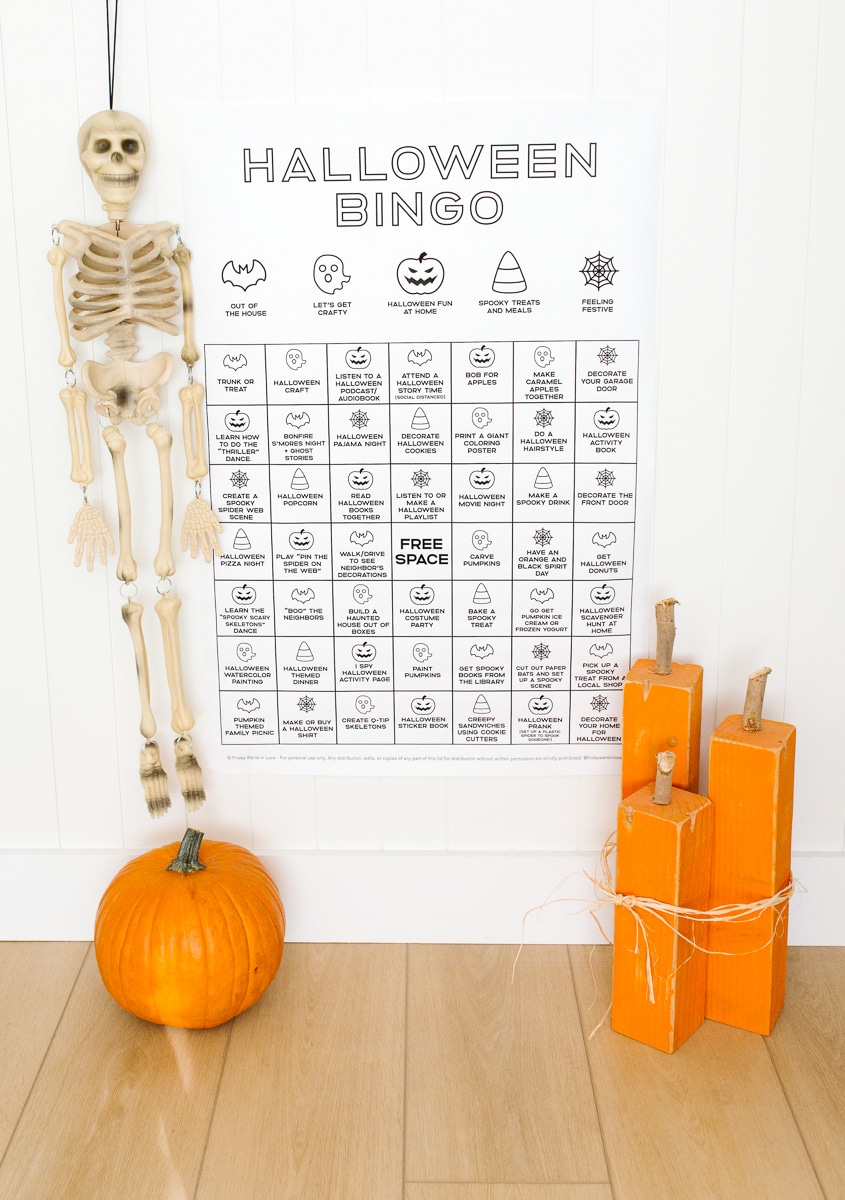 There's 48 plus a FREE space. We sorted them by type of activity so you can decide if you're feeling the Halloween foodie vibes, a little crafty, want to do an activity in, or want to do an activity out of the house. We plan to go for a blackout in our home, but you do you!
Free Halloween Activities Bingo Printable
We'll be sharing a TON of Halloween content in the next few weeks to help with specific easy ideas. So check back daily, we're going to help make this as easy (and fun) for families as possible!
You can also bookmark or pin this post and come back, I'll update links as all the fun ideas go live!
But if you want your own list right now, and 50 fun things to do on Halloween/throughout the month of October, here they are, broken down by category.
Get this list directly in your inbox here:

50 Halloween Activities
Halloween Food Ideas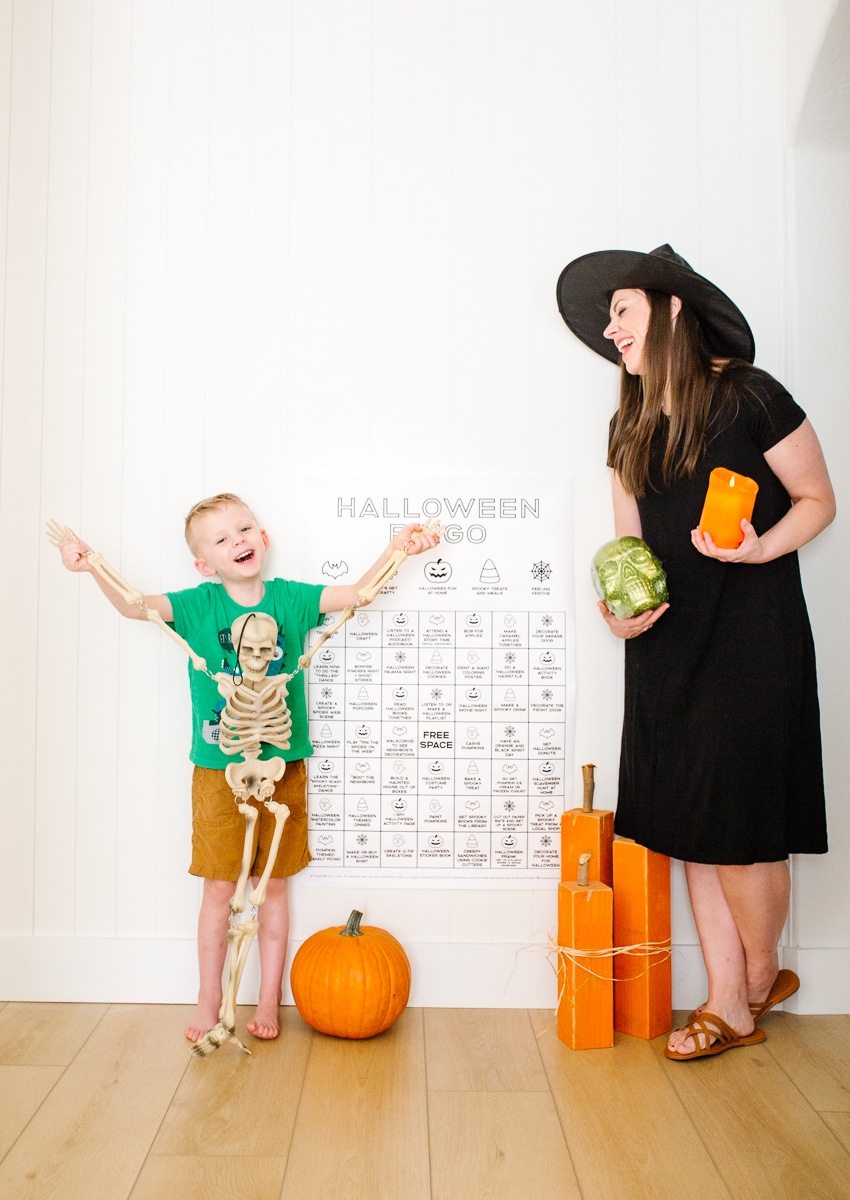 Halloween Activities for Families At Home
Halloween Crafts for Kids
Out-of-the-House Halloween Activities
Feeling Festive: Halloween Festivities
Phew! That was a lot of information! However, we want you to have a lot of fun this Halloween season! Be sure to grab your free printable, and share it with us on Instagram (tag @fridaywereinlove) so we can see all the fun you're having!
Like these fun Halloween ideas? You may like these posts too:
Halloween Activities for Kids + Families: 14 Halloween Traditions
Extra Halloween Costumes: The Why We Go All Out
Halloween Costume Pictures: Pre Trick-or-Treating {Free Halloween Printable}