Our Favorite Halloween Books For Kids
Looking to celebrate Halloween with some Halloween books for kids? Since the Halloween obsession runs strong in our family, we've read just about all of them! Here are our favorite Halloween picture books for kids.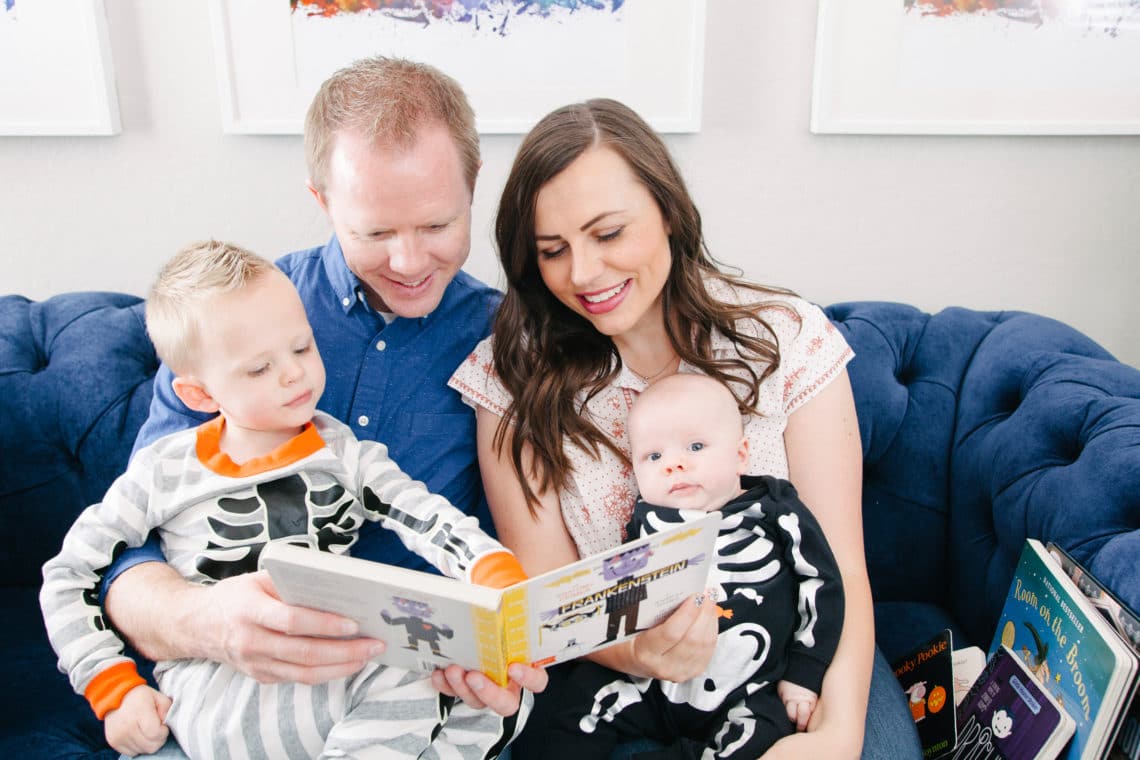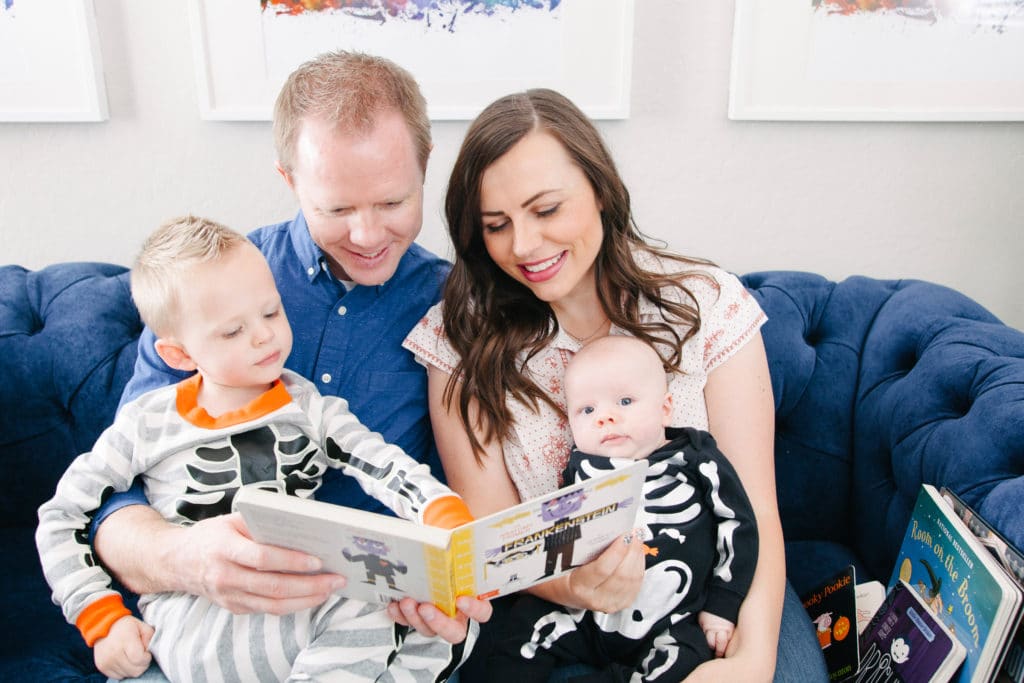 I have a not-so-secret obsession with Halloween. I know many families have a month's worth of Christmas books to read together. In my house, we have a month's worth of Halloween picture books to read together instead.
Halloween Books to Read with Kids
My plan is working to make my toddler just as big of fan of Halloween. Last year when I went to pack up the Halloween picture books, several were pulled out of the box and hidden in safe places so he could still read them. It made me smile each summer month to read and talk about trick-or-treating.
I wish I could say every Halloween book is amazing, but sadly there are several that are just there for marketing purposes. However, there are so many good ones it's hard to not keep adding to our collection!
For anyone looking to add a bit more festivity to this Halloween season, and enjoy some fun Halloween activities with kids, I can't recommend adding a few great Halloween picture books to your collection. Here are several of our favorites.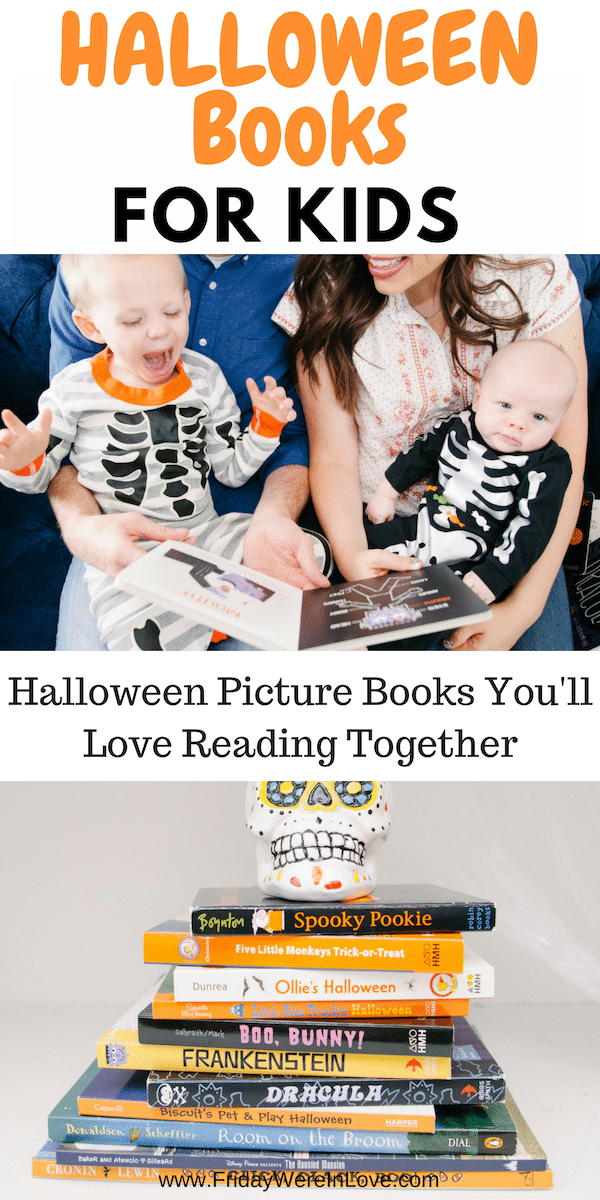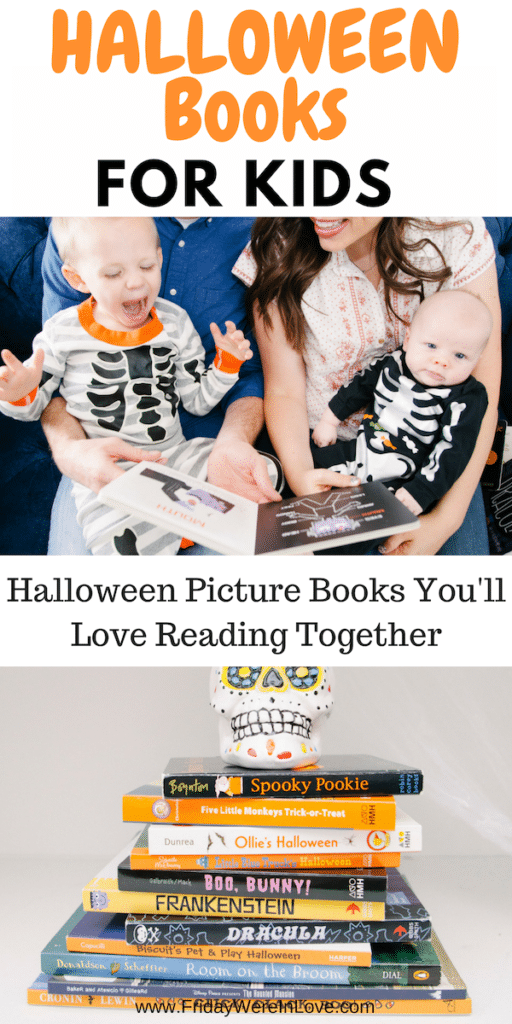 Halloween Books for Kids
We just added this book to our collection this year and we've all been obsessed with it! A witch welcomes all the animals who ask if they can join her on her broom. When the witch finds herself in trouble, her friends come to save the day. It's all about inclusion, making friends, and being a good friend with a Halloween twist.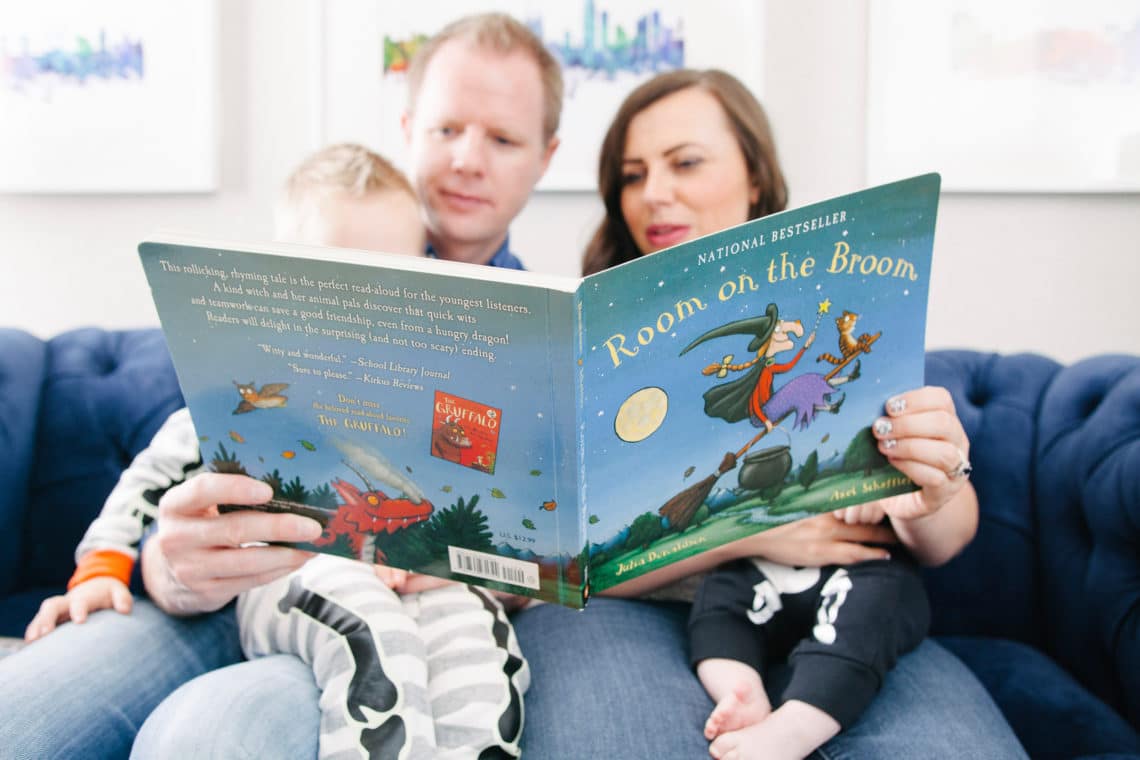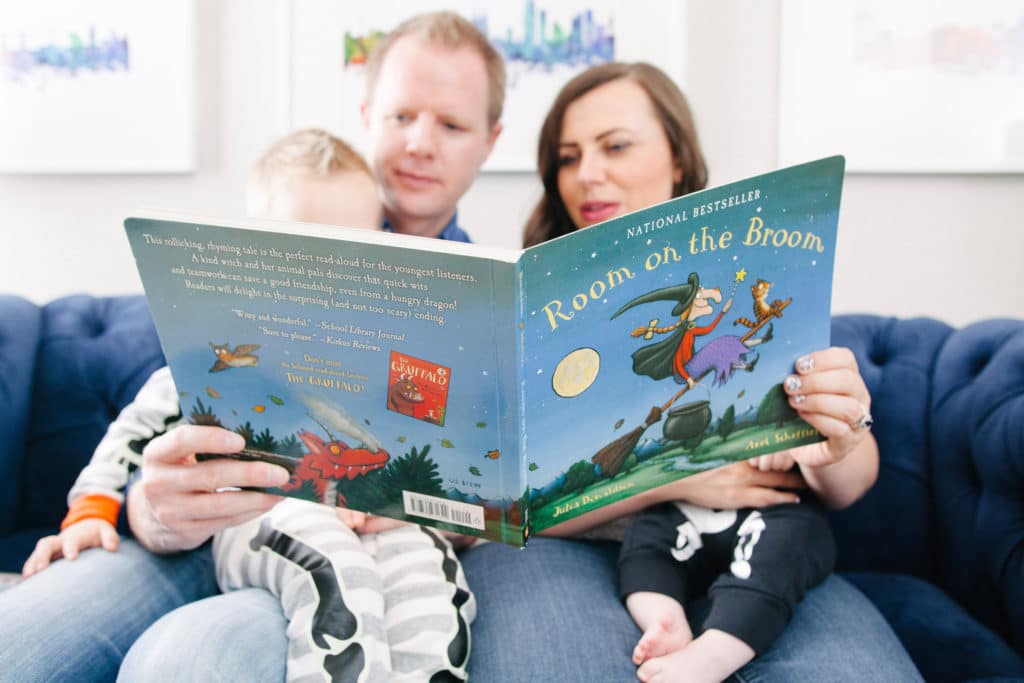 My first child is born in September, and for my baby shower, my sister did the most amazing thing. She requested people bring a book instead of a card for baby to enjoy. I was introduced to Sandra Boynton because of these gifts, and I've never been the same! I have a friend who is a published author and someone whose taste I'll always respect. She gifted us Spooky Pookie and we've read it and loved it for three years and counting!
Hello Disney and Disneyland/Disney World fans, this is for you! This is the ride made into a children's book with animated pages and the script from the ride. We bought it in hopes to help our little one be less afraid when we took him to Disneyland, and it worked like a charm! He loves it and loves the ride, but we love the spooky and cute feel that makes it fun to read particularly for Halloween. Additionally, the CD included lets you listen to the song and enjoy it with audio if you'd like!
Halloween Picture Books
The characters from Click Clack Moo are back with Farmer Brown afraid of Halloween and ready to hid under his covers. The animals have another idea of Halloween, including a barnyard costume party. It's a cute way to talk about being inclusive and overcoming our fears to have some fun!
The ghosts that live in a haunted house are being ousted by a witch who is trying to scare them out one by one. It's a great counting book, clever illustrations, and a great read-a-loud Halloween book!
We're huge fans of all the BabyLit books, but this anatomy primer that helps kids learn body parts is just darling! The illustrations are so cute. The words are simple enough for a tiny baby to enjoy. But our preschooler loves talking about the creation of a monster too!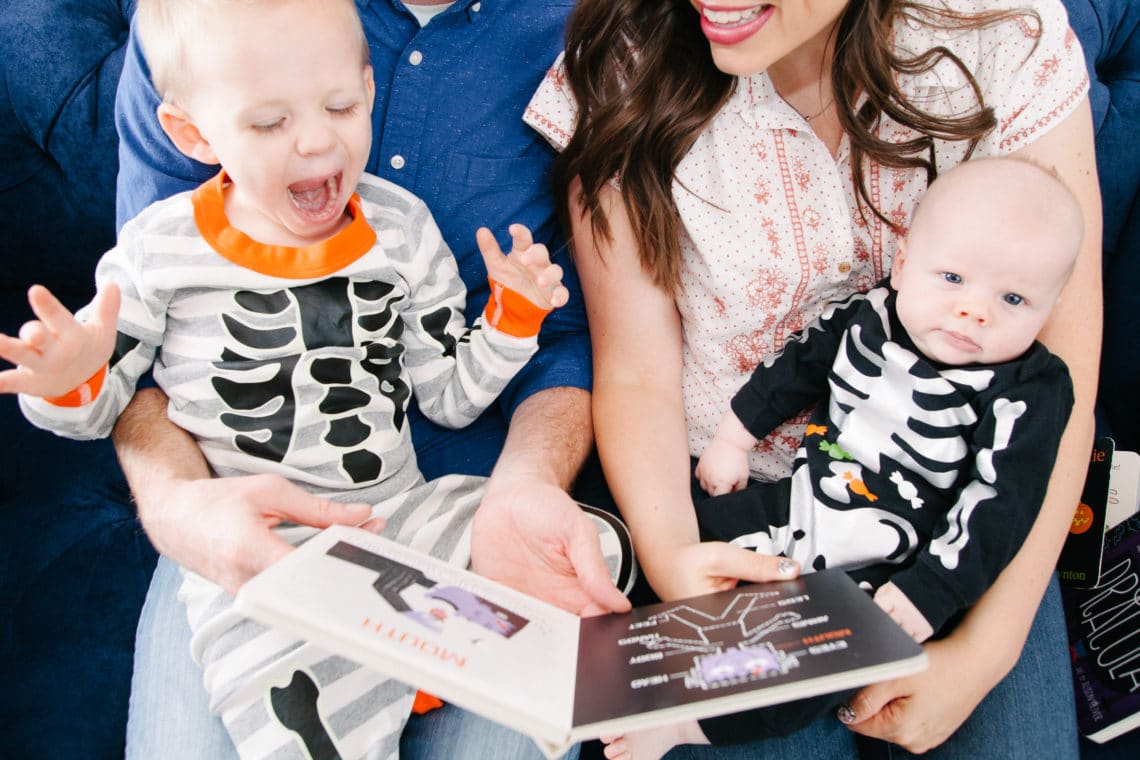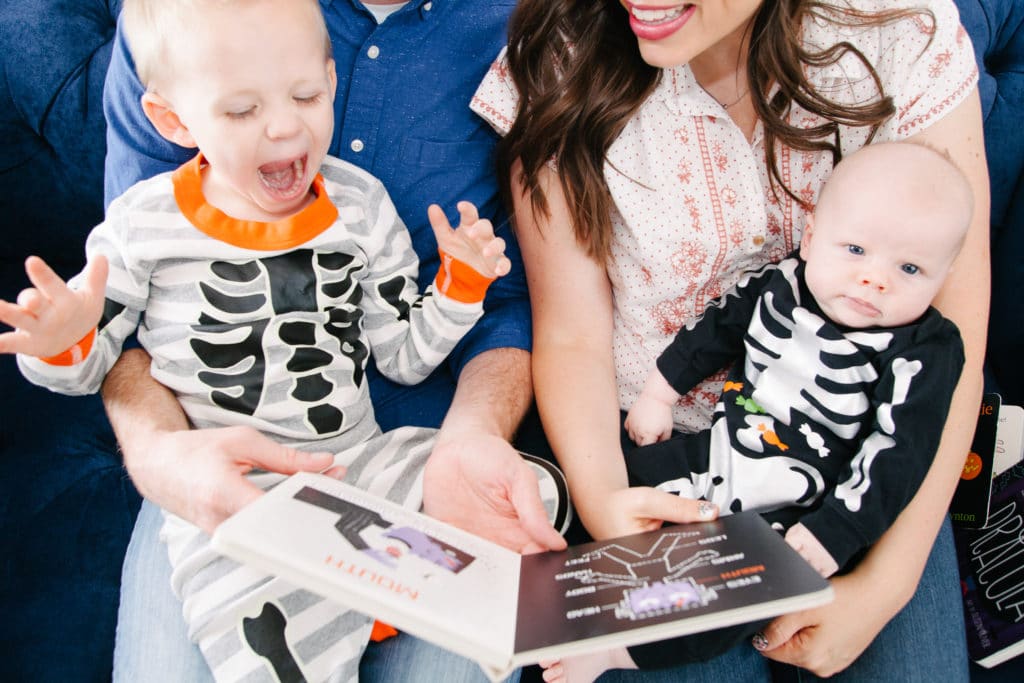 Family Halloween Picture Books
While we're on BabyLit, I have to add Dracula too! This one is a counting primer that takes elements of the classic book and turns them into amazing illustrations for kids to count. It's the right touch of spooky and darling mixed to make it perfect for Halloween time, and a fantastic Halloween book for kids.
This darling tale takes two bunnies trick-or-treating as they explore spooky sounds and sites. They learn to overcome fear and make a fun night! The illustrations are so cute. Also, it's a quick read for busy nights.
Five Little Monkeys Trick-or-Treat
The Five Little Monkeys go trick-or-treating with a babysitter and decide to trade costumes to play a trick on her. When their mom discovers the trick they've tried she plays a trick back on them! It's cute, it's clever, and it has preschoolers rolling on the floor laughing! Of all the Halloween books for kids, this one is by far the silliest!
This series can do no wrong in the eyes of my toddler. I was a bit leery of a Halloween version, but this series pulls it together so nicely with lift-up-flaps to help you figure out what characters are behind the costumes. Little hands love it. The Little Blue Truck books are known for a sing-song cadence, you'll definitely find it in this one too! Also, this makes it a delight to read.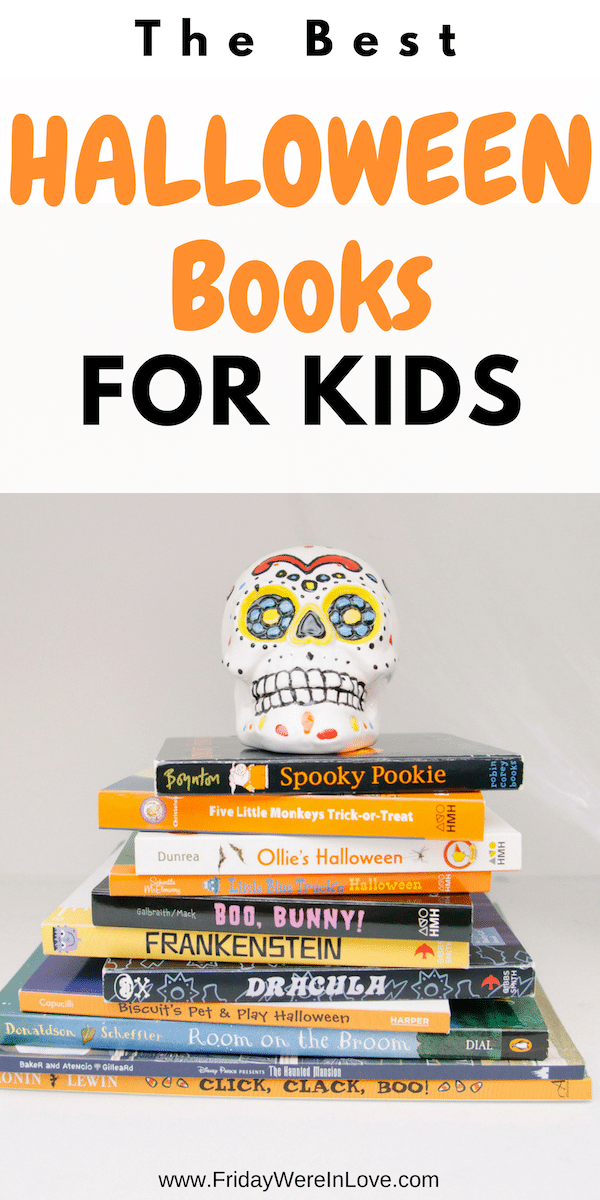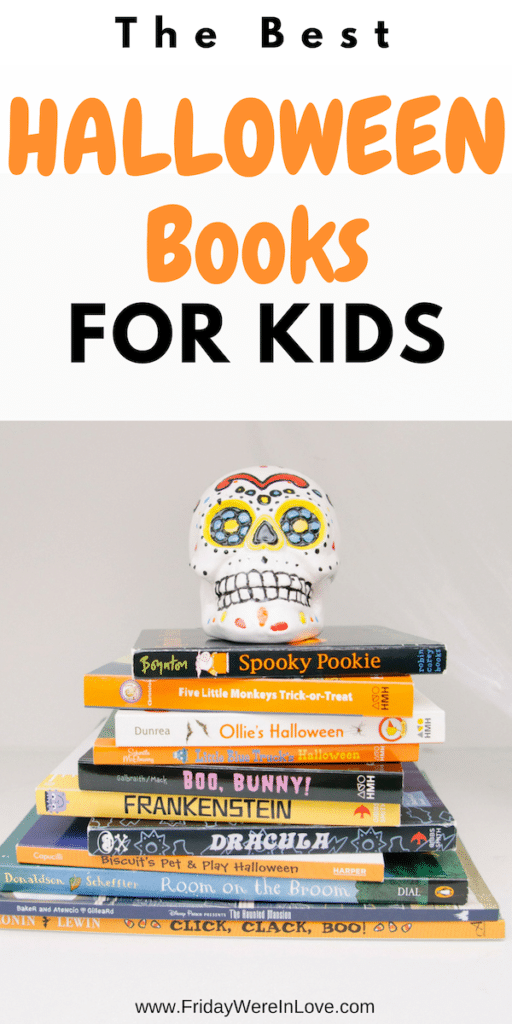 Pictures by: Photography Hill