If you're someone who gets hot in the summer, I can't recommend easy knit dresses enough! If you're a pregnant person, this recommendation more than quadruples! A striped maternity dress made of knit is the perfect item to add to your closet to get through the summer and feel stylish and cool.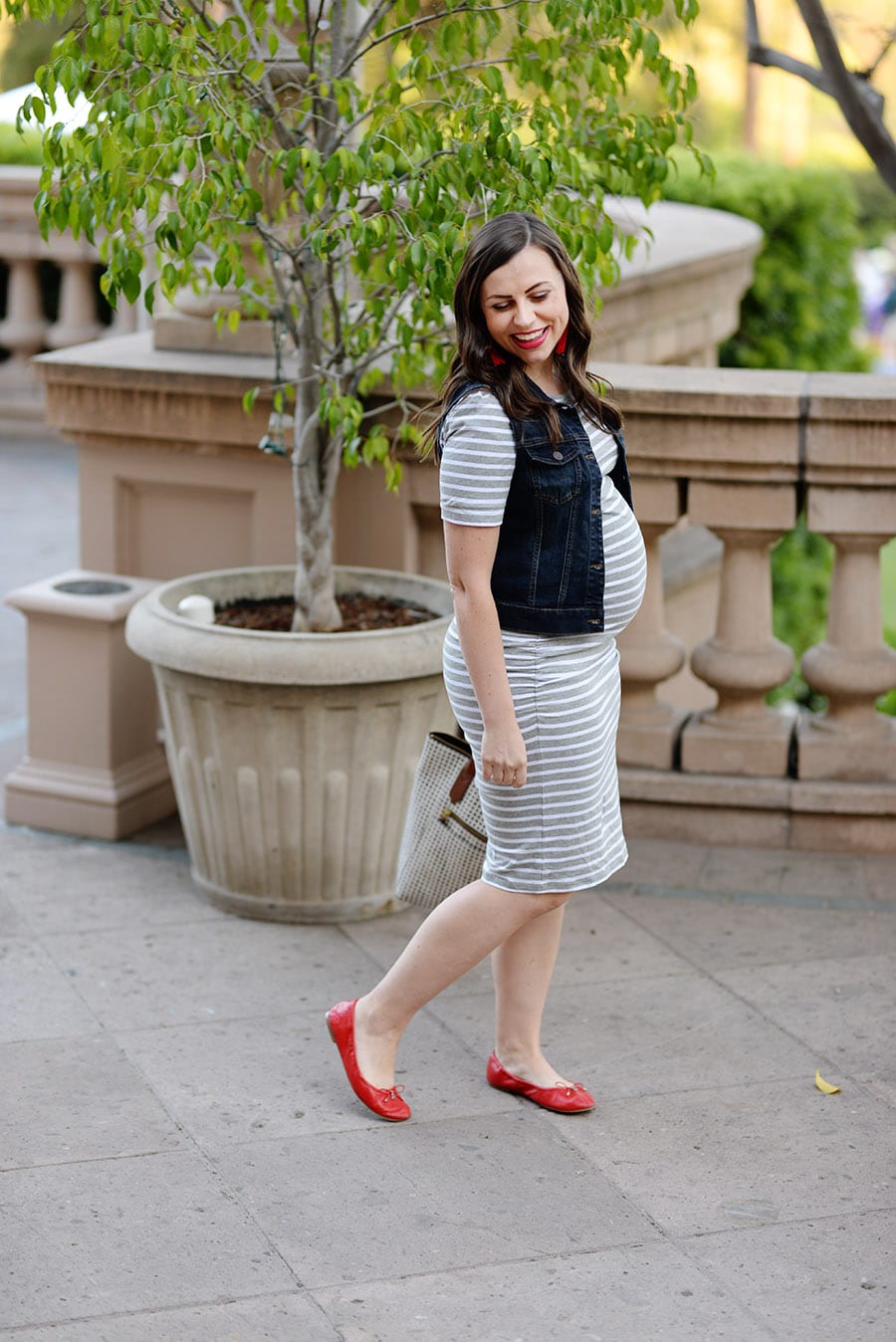 This fitted maternity dress look is brought to you by Amazon Fashion, but all outfit choices, styling, and opinions are my own!
*This post contains affiliate links
Fitted Maternity Dress
No matter what your body was like before baby, a fitted maternity dress is a must! I never like bodycon dresses when I'm not pregnant. But, there's something about bodycon maternity dresses that put emphasis on the bump and somehow flatter that pregnant body. Every year these have serious staying power, and with stripes being so popular, a striped maternity dress is all the rage! A fitted maternity dress in stripes is a must-have item for me!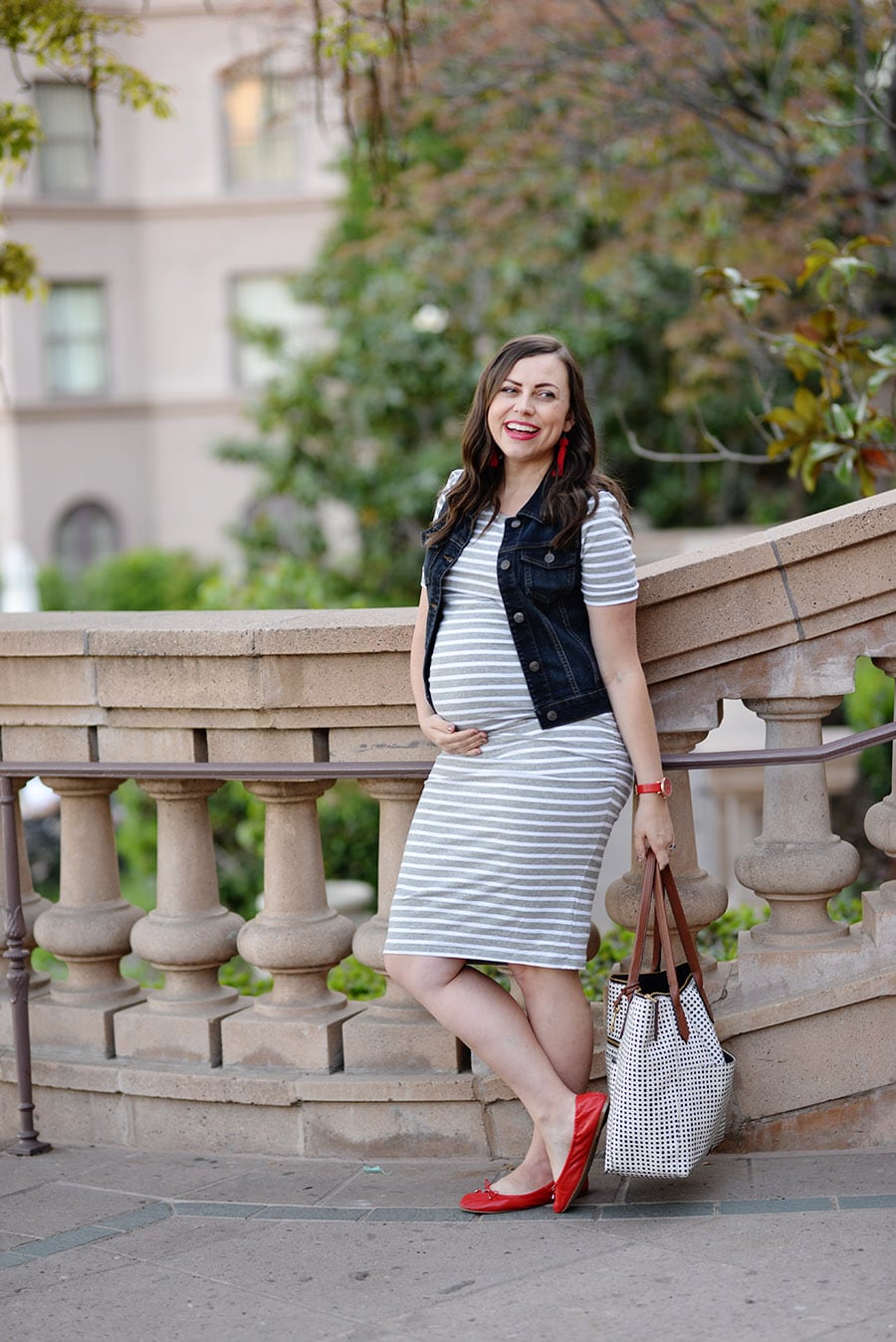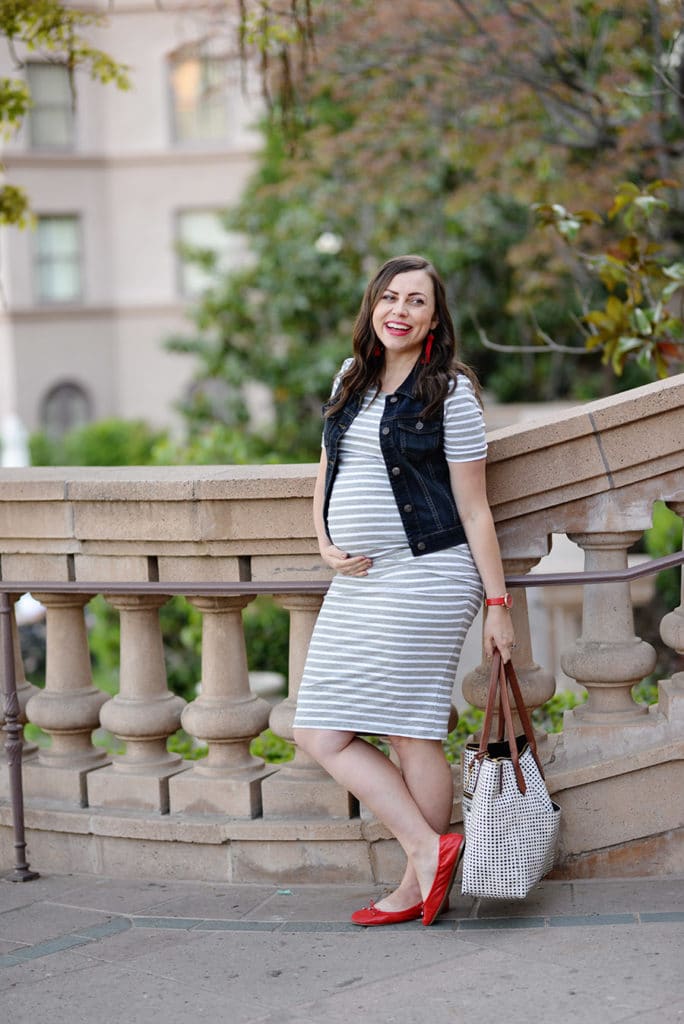 Striped Maternity Dress
A striped maternity dress is such a must-have item that I practically wore my favorite one from my last pregnancy out! I still wear it from time to time, but I knew I needed a better-looking one for date nights and those last conferences and social events I'll be pregnant for.
I love that I found this one on Amazon for a super great deal! It's hard to find anything affordable that's high quality in the maternity department. When I saw this one for an amazing price with amazing reviews I knew I needed it! It also let me justify finding a denim vest to mix up the look. I once again searched Amazon. I'm sure glad I did, I always find just what I'm looking for at great price points on Amazon fashion!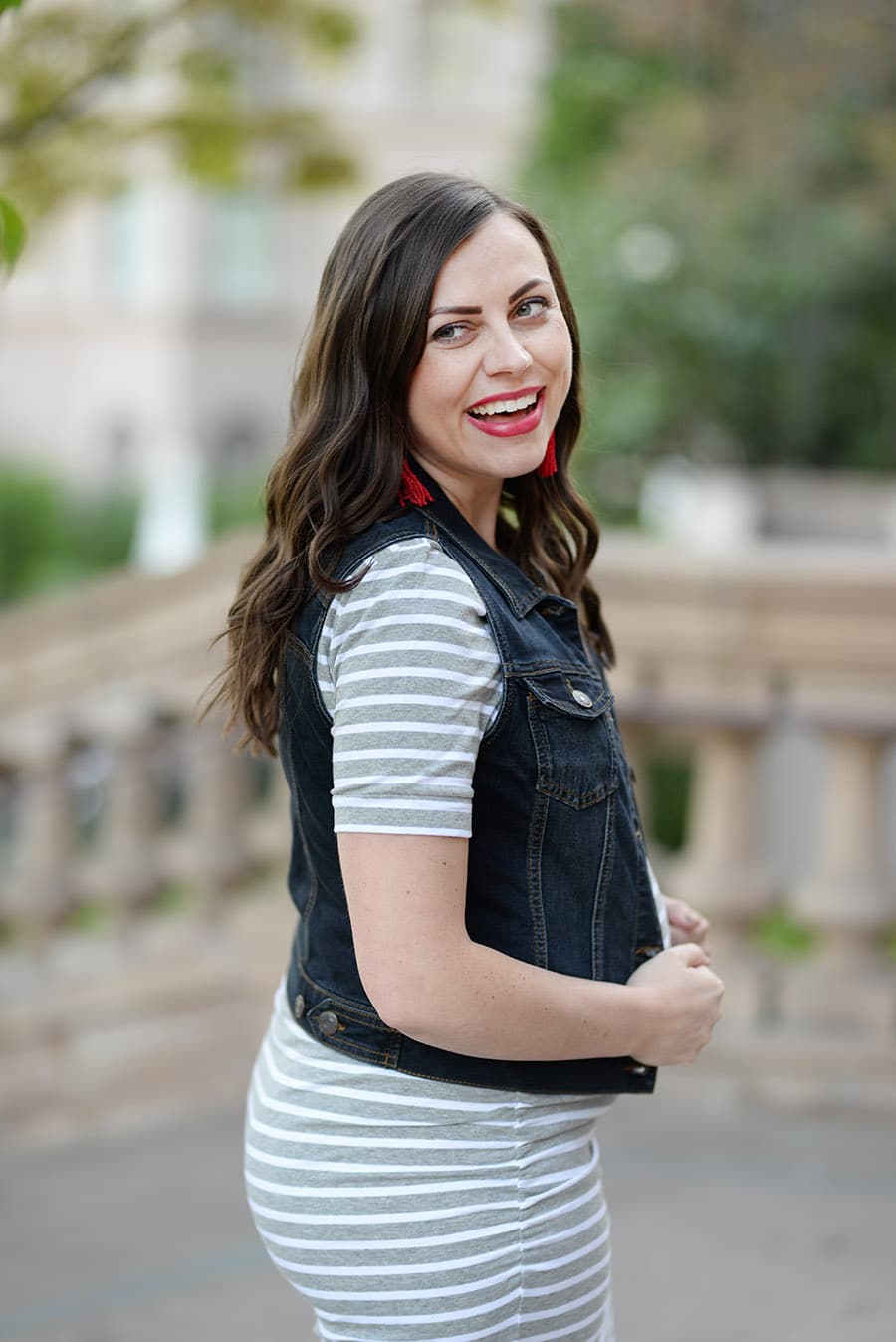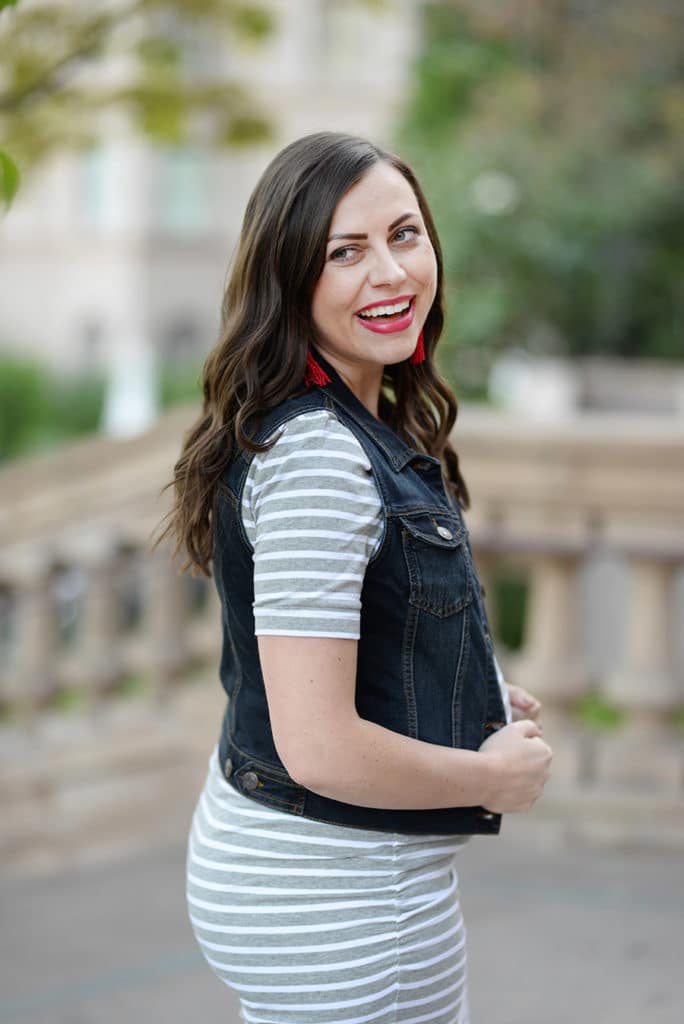 It comes in six different styles and colors. Whatever look you're going for, there's a denim vest for your taste!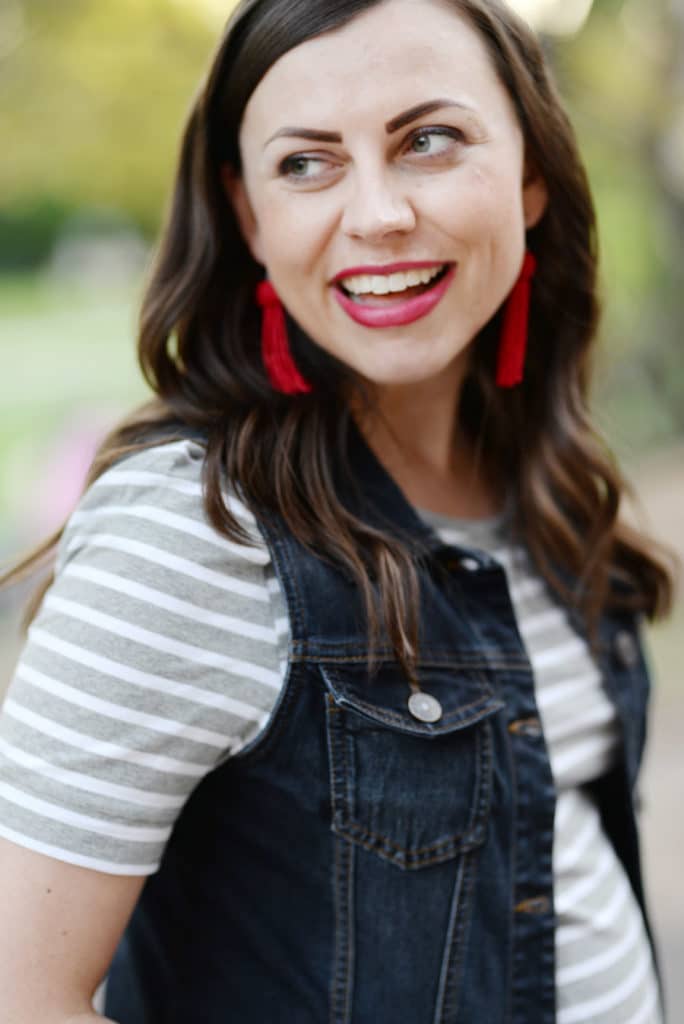 If you're snagging a striped maternity dress for your closet, this one is such a fantastic one at a great price point. I also can't recommend getting it in a neutral color enough. Bless this gray striped maternity dress for going with everything!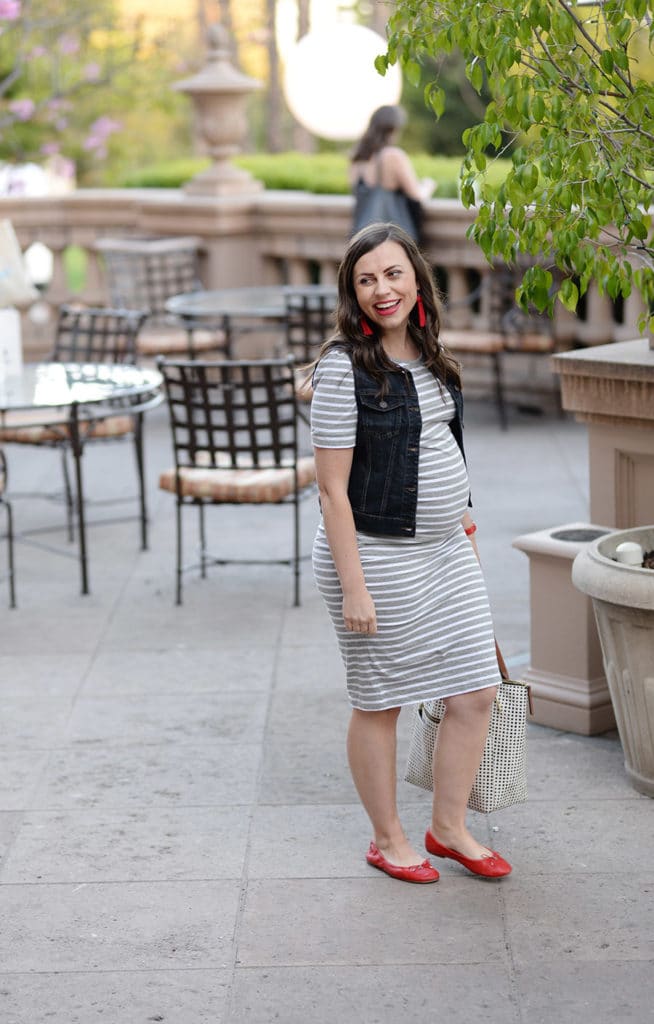 Like this maternity dress post? You may like these posts too:
The Best Flowy Non-Maternity Maternity Dress
Get 365 Date Ideas!
We want to help you have the best date nights ever! Grab this FREE printable with 365 date ideas, a date for every day of the year so you never run out of ideas!