The One Thing I've Changed to Lose the Last 10-15 Lbs of Baby Weight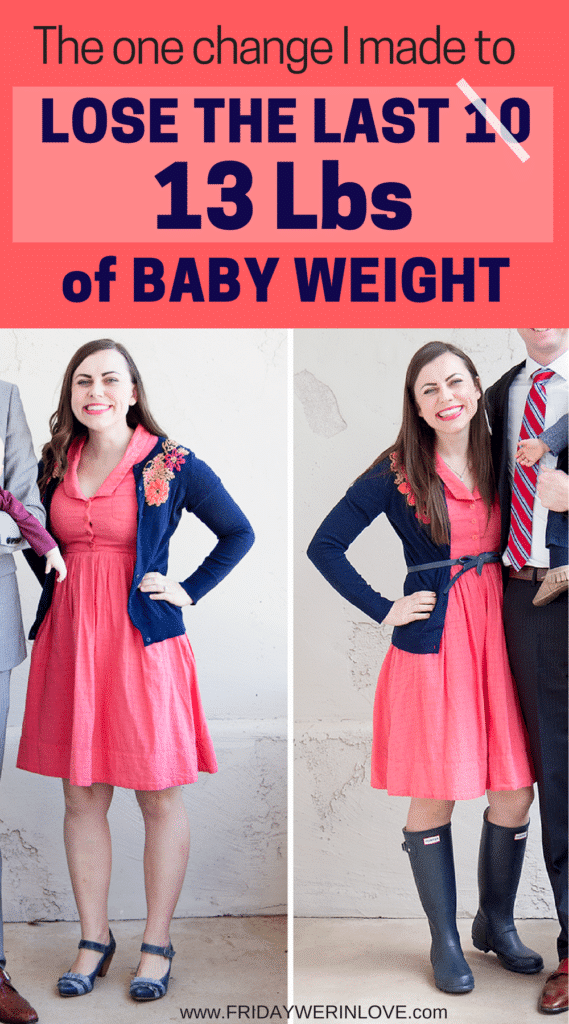 I feel like I have to start this post out with a big disclaimer! I am a huge advocate for loving yourself at any size. I've watched enough close friends struggle with eating disorders and weight obsession that I've always been one to really champion health over the number on the scale. How you feel and good habits are worth so much more than a size and I honestly believe that!
So with that said, I've been pretty happy and felt good about myself with good health habits most of my life. After having a baby I was lucky to drop the actual baby weight pretty quickly, but I had about 15 lbs of weight from infertility treatments. All the fake hormones and endocrine issue manipulation were a lot more than my body could take, and it held onto a lot of weight. I was still within healthy BMI and had been this weight and size before so I decided to just be okay with it, keep working out, and be grateful a little miracle baby finally came into our lives. But deep down, of course, I hoped one day my body would snap out of it or the right medication would find me again and maybe my efforts to really work out and eat well would pay off again.
Enter the one change I made that made all the difference. I have a friend from my grad school days that I met at church that I adore! She was actually friends with Jacob before I was, and we both just think the world of her and her entire family! She has a really amazing story of overcoming Leukemia with diet, and it's what's motivated her to keep things natural, healthy, and to try to help others. At a mutual friend's baby shower we started talking about what we were up to career-wise these days and I told her I'd been blogging and consulting, and she told me she'd actually started something herself developing natural supplements to help with some common struggles people have; namely weight management, anxiety, and energy/focus. She told me clinical studies were done and products were doing super well! She told me she really just needed to start marketing them. And this is my favorite part, she asked if I'd like to team up for a sponsored post- but only if I tried the products myself and they really worked and I really believe in them. You guys, this post is happening for a reason, I'm hooked! This isn't an MLM or a product you have to buy for life, this isn't a sales pitch, and even though she's sponsoring it I'd write this post on my own because my experience speaks for itself and so many people have asked, emailed, or made comments that I just can't keep it to myself!
I'm so excited to share this with anyone else who is trying their best to be healthy and feels like they are at a plateau or not losing the weight no matter how hard they workout and watch what they eat. This is going to change so many lives! So here's what I did!
I had started doing HIIT (High-intensity interval training) three days a week and was walking/running a couple of miles two-three other days a week. I'd started this combo while weaning began and I could workout harder, and although I felt better and in better shape, I didn't see any weight loss in that first month. I mention this because health is a holistic thing, you have to make working out and diet both a priority. But for everyone who has and still isn't seeing results, this is the one thing I did that made things start to happen! After about a month and four weeks into the BBG program, I added the Brilliant Ways Raspberry Ketones supplement to my diet.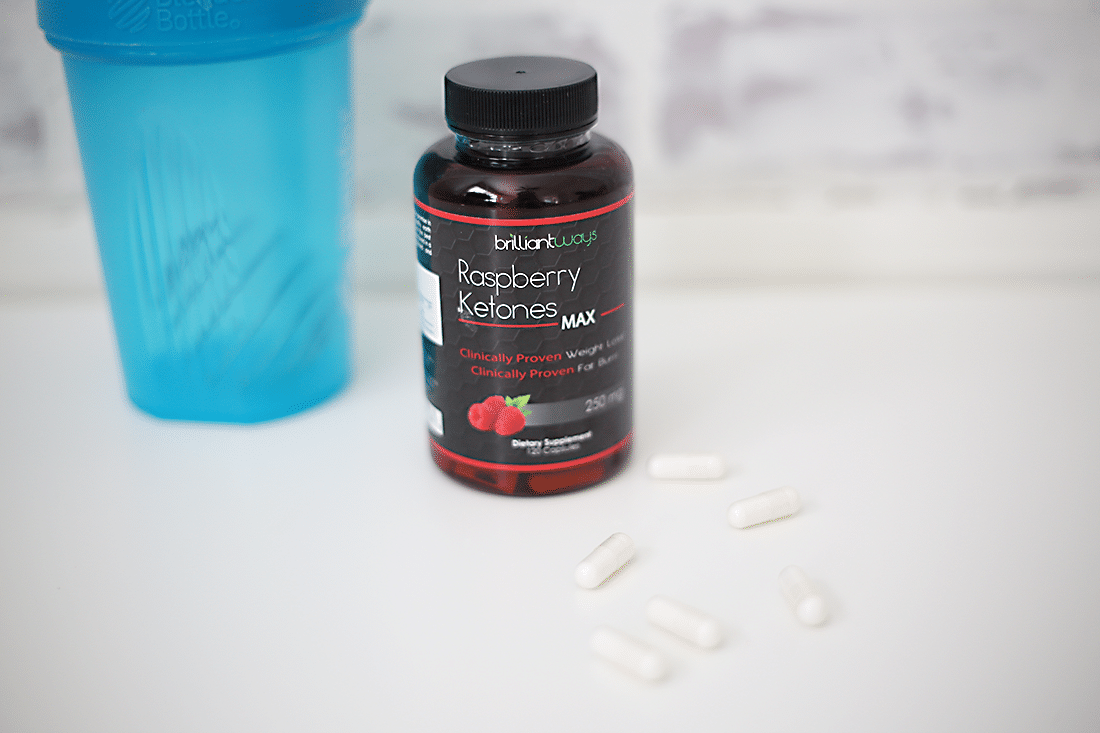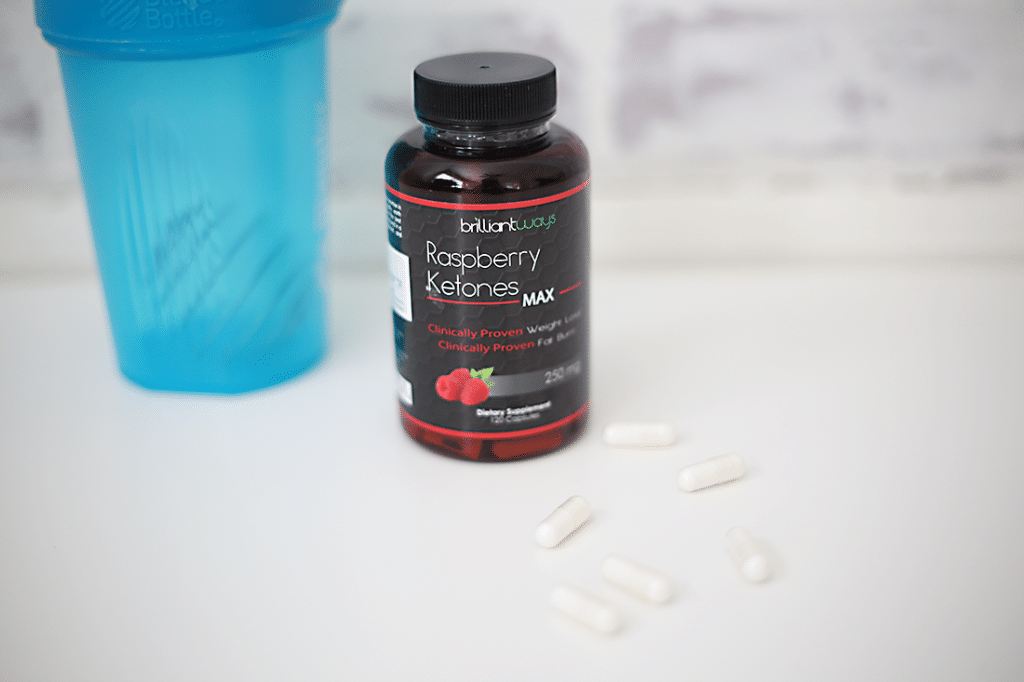 It's a natural fat burner that works by helping release norepinephrine and increases the fat digestive enzyme lipase. So essentially it's something that helps with hormone regulation and fat burning to help enhance your efforts while you're working out. It's not an MLM trying to hook you for life, it's not a fad diet thing, it's a supplement that you use 30 minutes before your workout to help your body get the most out of your workouts through hormone release. You can take it for a couple of months to give your body a kick and quit or you can take it long-term, it's really just meant as an aid to what you're already trying to achieve. So I started on this premise pretty skeptical since I've tried a lot of diets, programs, and supplements before, but my friend calmly assured me she wasn't pushing anything on me and to just see how it went.
Oh my word, how it went!
I should mention I used one more product too at this time. I started drinking a glass of Skinny Greens once a day to help me cut down on snacking in the afternoons (my greatest time of weakness). It works as an appetite suppressant and it's one you just add to a glass of water and take with some good fat to activate it. I found immediate results with it, I wasn't hungry after lunch and a spoonful of natural peanut butter plus Skinny Greens kept me full until dinner. I even started cutting some of my portion sizes off dinner because I just didn't feel as hungry. I did this for my first month, and then I personally felt like it had kicked the habit. I still use it about once a week, but for me, it reset my eating pretty quickly. If you're a big food craver/snacker it's a miracle worker! If you just need something to help you set portion control better, it's a great started and awesome to have on hand! I really like it, but I think for me the Raspberry Ketones were the real miracle worker!
Let's talk results! 
The weight I couldn't shed on my own started to fall off me in perfectly healthy time. I've dropped about a pound to two pounds a week. I also found when I behaved I lost it, and when I cheated and didn't eat awesomely I didn't gain weight. I should mention my cheats are more like eating a double portion at dinner and eating a donut. Nothing too crazy, but in the past, I could count on gaining a little weight with a bad cheat weekend. This kept things in check for me within reason. When I didn't cheat I'd lose two pounds. When I'd be a normal person healthy most the time with a cheat weekend I'd lose one.
I hoped I may lose a few pounds when I started, but at this point, I'm down 13 of the 15 pounds I hoped to lose! I can feel a faster metabolism and like my healthy efforts are really paying off!
It's kind of embarrassing to post a sports bra gym selfie, and I still have some diastasis recti to heal and a few more lbs to go, and I wish I was in the exact same pose, but here are a few progress shots that really show the changes in my waist, arms, stomach, and face.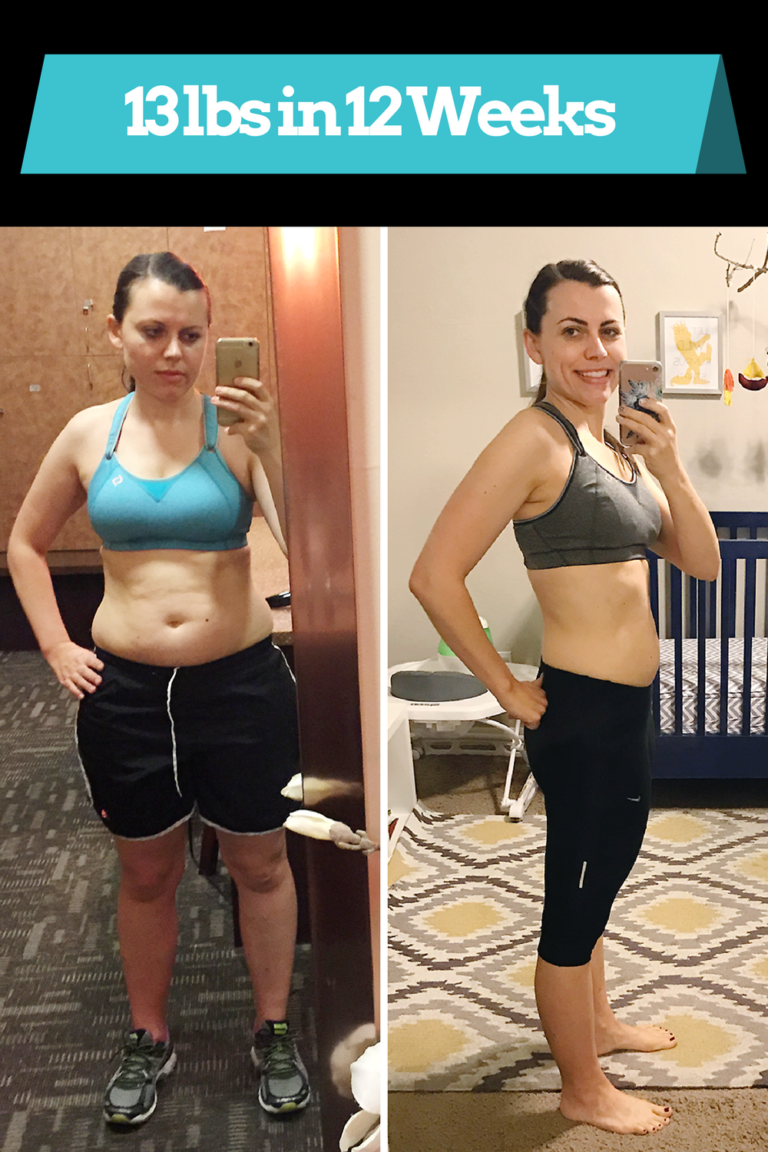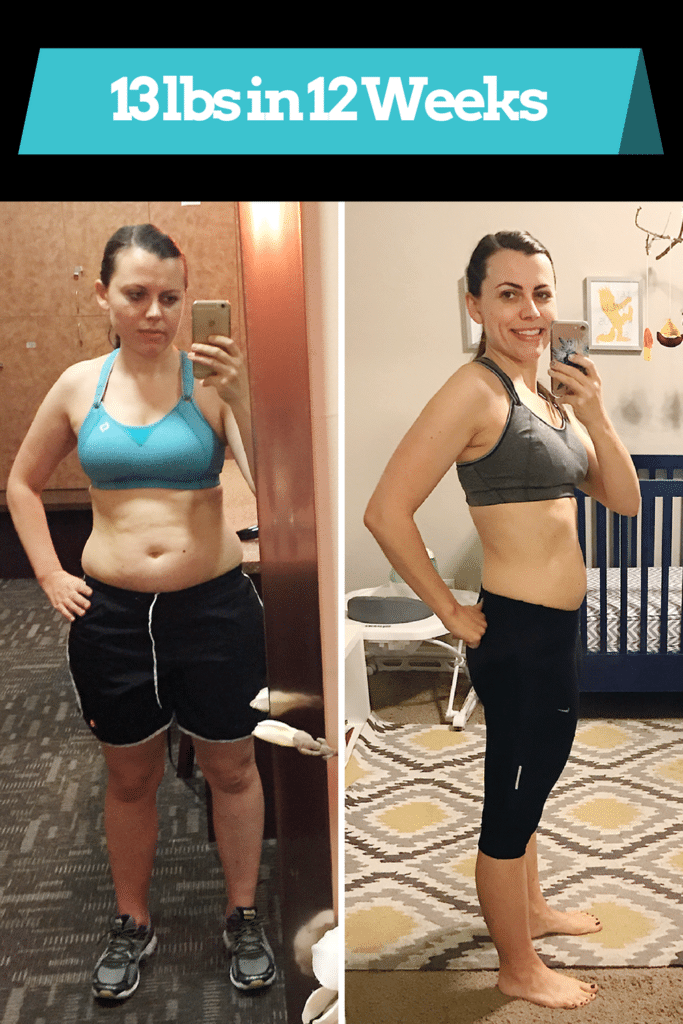 This is a bit of a side note and maybe TMI, but I've always had hormone imbalances, hence all the infertility issues. For the first time in my life, I'm seeming to be more regular, more balanced, and I can't help but attribute this to help from the Raspberry Ketones. As I dive into the infertility medical journey again, I'm going into it in a much better place, and that's a really amazing thing for a girl who has always had to be adjusted and monitored and have medical help for any kind of regulation.
Perhaps the only bad thing is I've had to drop some money on new clothes because my clothes have been falling off me. The most noticeable area is my jeans. I went from a size 8/10 down to a 4/6. My skinny jeans have become droopy, my waist belts are now hip belts, and I've lost about 3 inches in my waist.
But I think my face may tell the tale best.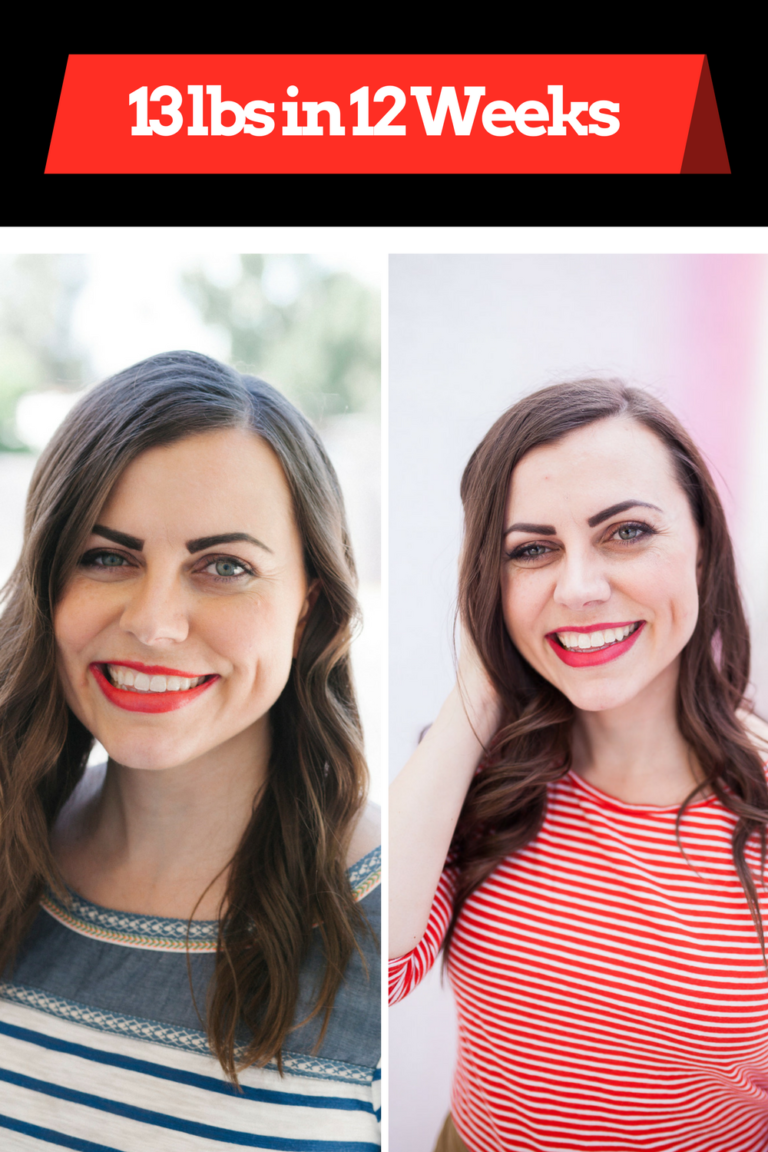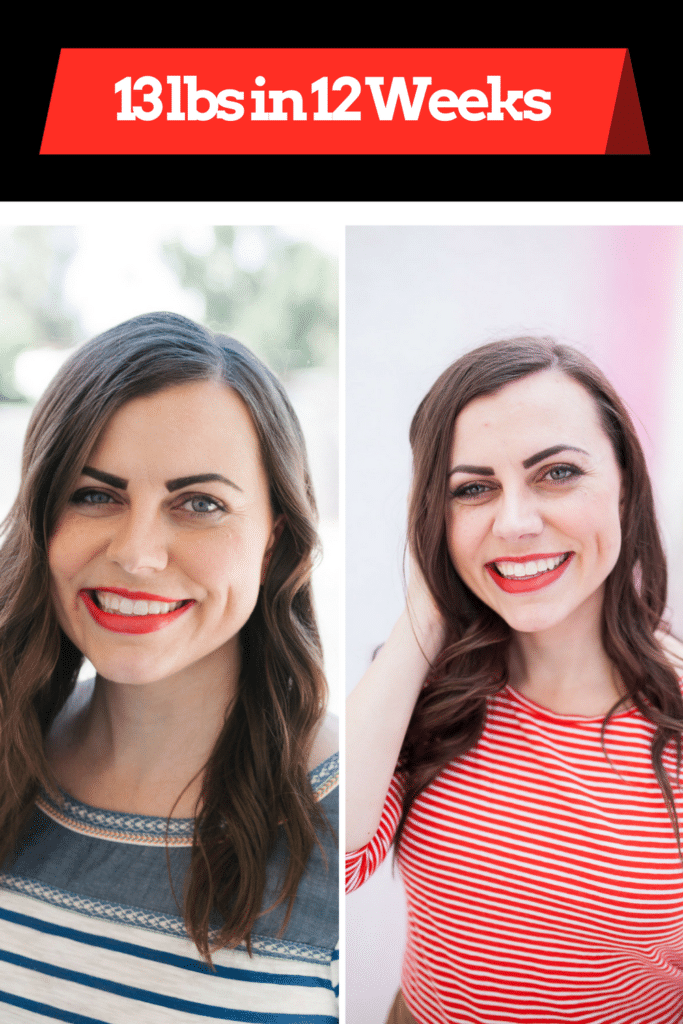 Let me tell you one more thing, I slipped my sister some supplements before her wedding and she had the same results. She was losing about a pound a week just adding it 30 minutes before her normal workout routine.
I saw Allison (the creator)  a few weeks ago to chat about my results and talk about doing a post since I became such a believer, and she just calmly smiled when I asked, "Did you know I would have these results even when I was skeptical?" She let me know clinical studies have been really successful, and everyone so far has seen results. They do a money back guarantee, so clearly they are super confident in the claims! She then asked me if I'd tried the other supplements because people were most excited about Drive and their productivity and energy levels. I have and love it, I get about twice as much work done the days I take it in all honesty. I'm not a terribly anxious person these days (I have been in the past) so I don't feel like I can totally speak to Zen, but let's just say the clinical studies have amazing results on that too! But really I wanted to talk about the products that are helping me with weight loss since I tend to get an email, in-person, or social media comment asking about postpartum weight loss almost every day, and what I'm doing.
Allison also let me know she's happy to give Friday We're in Love readers a discount! You can get 25% off your order using the Brilliant Ways Discount Code "FridayLove"
So guys, let me tell you that a $30 bottle in addition to a healthy lifestyle of trying to eat right and exercising has been a game changer for me, and definitely what has made the difference in my postpartum, post-infertility treatment weight loss. And for anyone looking for a product to help them do the same I just can't say enough for Brilliant Ways and for my brilliant friend for creating exactly what so many people need to help them with weight loss and weight management!
Thank you Brilliant Ways for sponsoring this post, and for helping me share my postpartum weight loss success with others! As always, all thoughts, experiences, and pictures showing my weight loss success, are all my own! 
Get 365 Date Ideas!
We want to help you have the best date nights ever! Grab this FREE printable with 365 date ideas, a date for every day of the year so you never run out of ideas!