The Most Versatile Pieces a Woman Should Own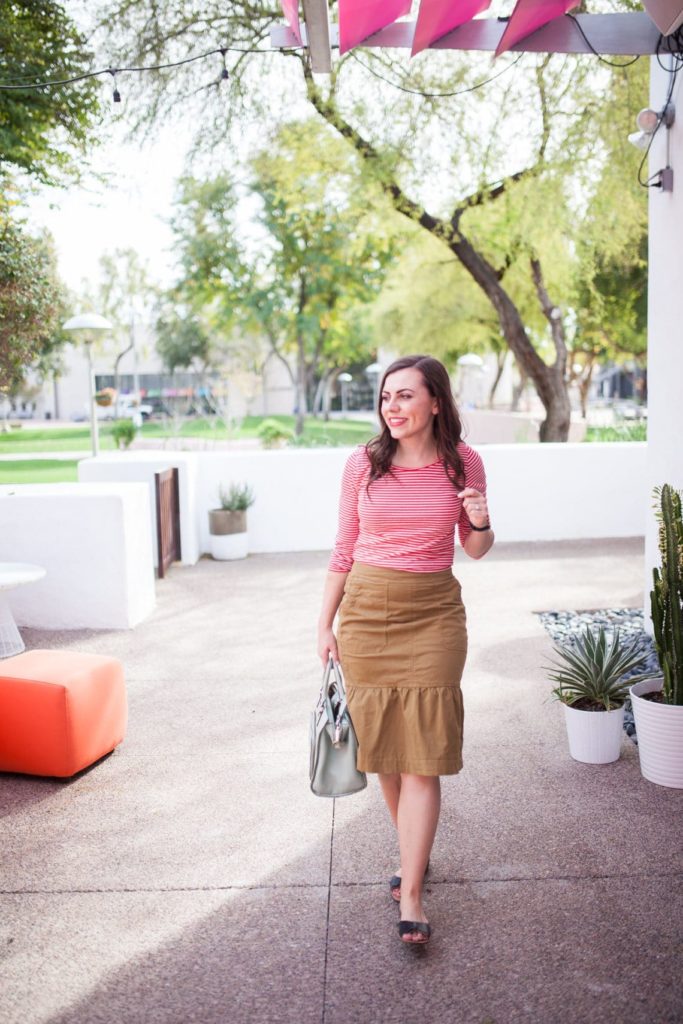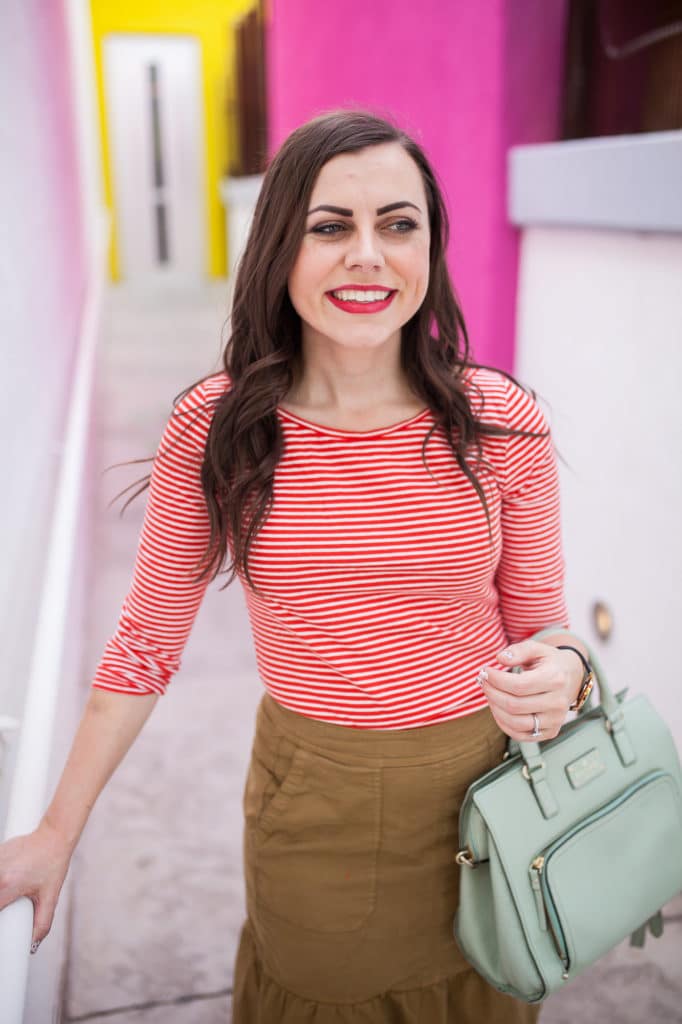 I'm a firm believer that every woman should own a striped shirt in their favorite color. You can pair it with anything and you can feel super confident in your power color. Turquoise and mint I adore, but there's always been a deep-rooted love of the color red in my life, and when a fantastic red piece comes along in red I'm powerless at resisting it. When it's a classic striped shirt that I know will go with almost anything, I snag it fast and often buy a duplicate since the perfect striped shirt can be hard to find!
I'm such a fan of classics, but I love when you can add some subtle color. My years in corporate America and as a business student lead me to realize the best way to make business clothing fun was to add a little color to a classic. I think that's something that's become innate in my style even though I'm nowhere near a formal presentation or board room these days. But a fun color of a classic shirt, a pop of color in classic shoes (I'm looking at you bright red flats I still hope to acquire), or a statement color on your handbag go a long way.
I knew this skirt also needed to a part of my life when I saw it. I plan to dress it up for conferences with a button-up shirt, wear it to church often, and also pair it with a t-shirt and sandals for mom life attire all summer long. With a flattering cut, machine wash fabric, pockets, and a classic color khaki with a fun feminine ruffle twist, it was a no-brainer! I think I will wear this piece out, and it's about half off right now, so if you're in the market for the most versatile skirt in the history of ever, this may be your match!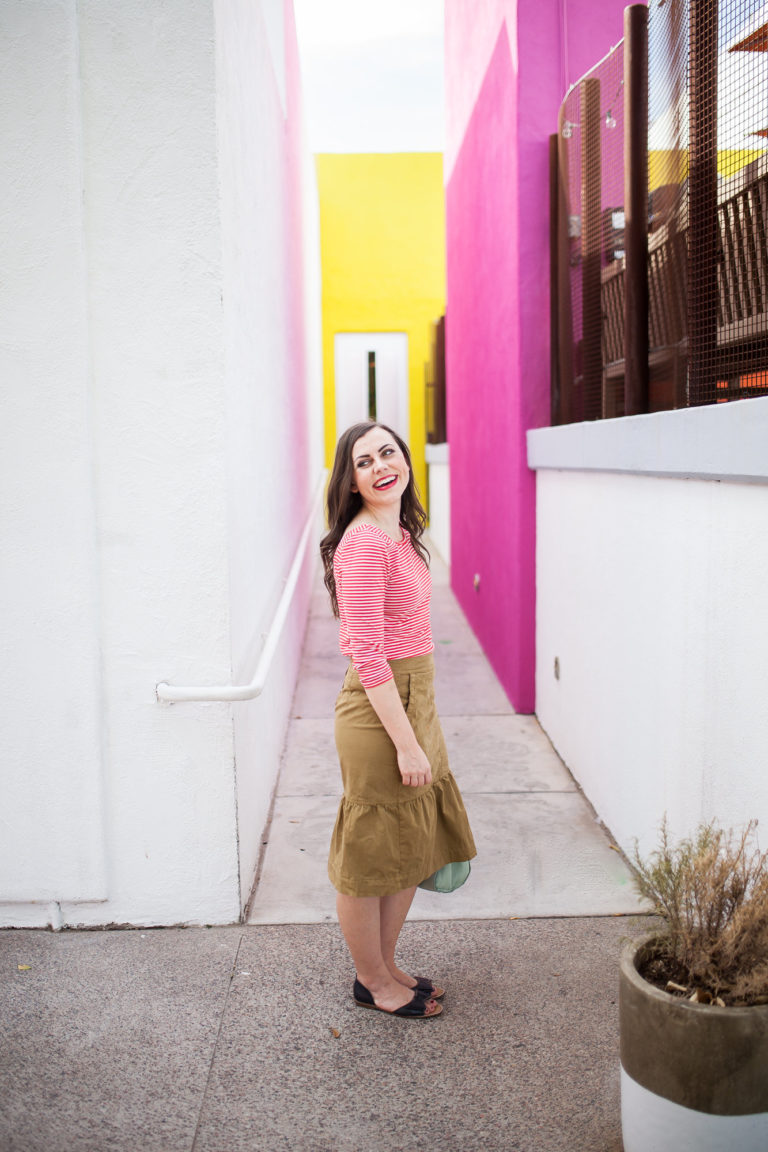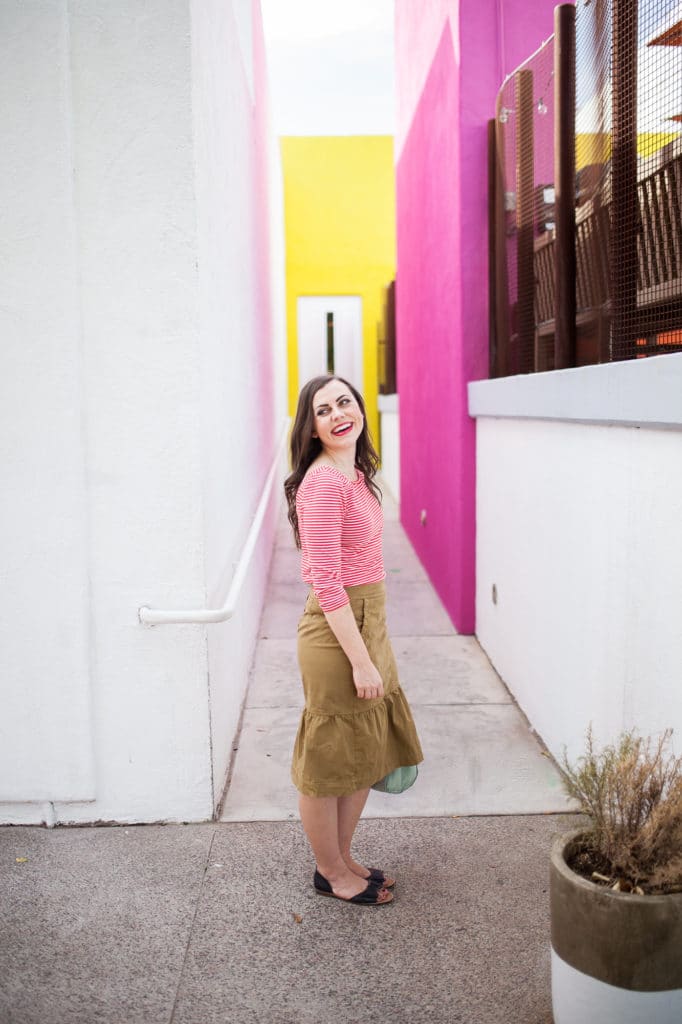 For all you ladies who wear multiple hats and have to dress for multip occasions all in one outfit, this one is perfect and one I have on constant repeat right now!
Photos by: Chrissy Blake of Let Me See You Sparkle Photography
*This post contains affiliate links s
Get 365 Date Ideas!
We want to help you have the best date nights ever! Grab this FREE printable with 365 date ideas, a date for every day of the year so you never run out of ideas!