Stylish Mom Outfits- and My Favorite Shopping with Kids Hack!
Putting together stylish mom outfits is no small task when you're responsible for the life of one or more little people! I'm sharing my major mom hack to find perfect mom outfits that will help you look at feel great and do so while shopping is made not only possible, but easy for you!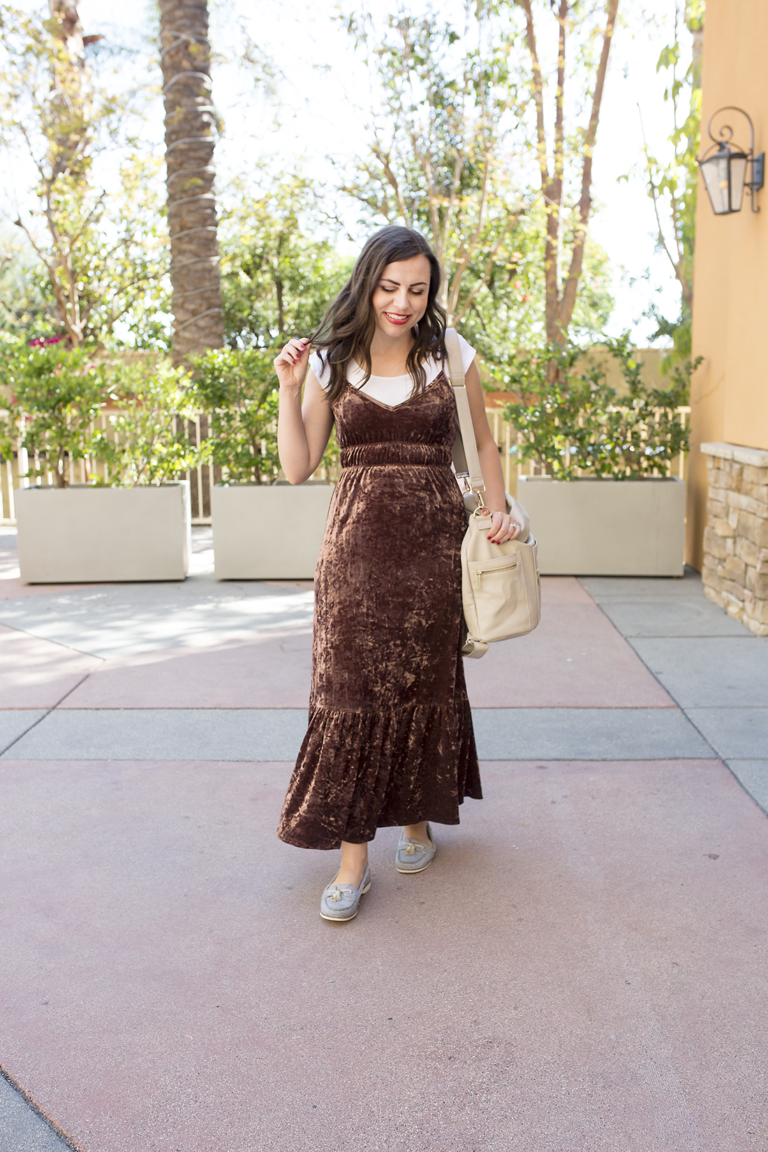 This post is sponsored by my friends at EVEREVE, but the love of easy mom shopping and stylish mom outfits is all my own! *This post contains ffiliate links
Can we talk about my favorite find as a mom that is changing my style game and my ability to shop in person and find the right fit with ease while my toddler is in tow?! Stylish mom outfits have always been on my list of things that help me feel great about myself and not totally lose myself in serving and caring for that little human always by my side, but shopping with him has always been a challenge. I am so so so excited to share my favorite shopping with kids hack, and how I am finding excellent pieces that work with mom life and date night making stylish mom pieces a part of my life!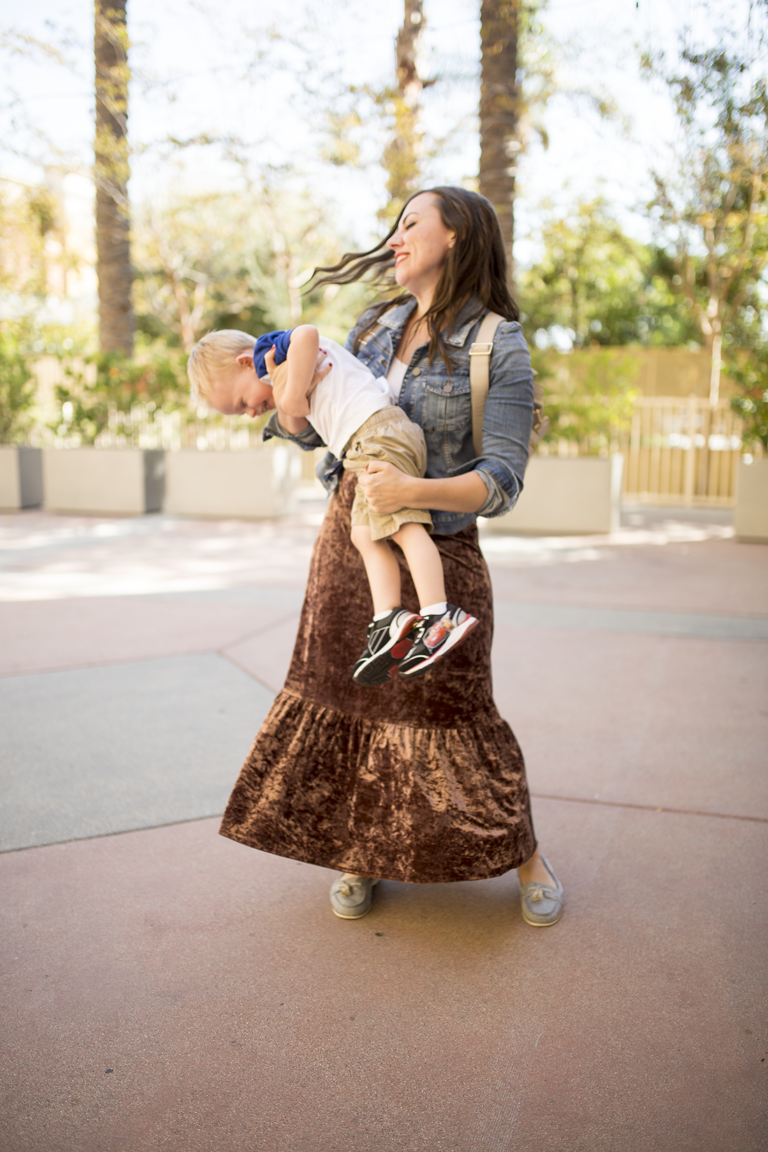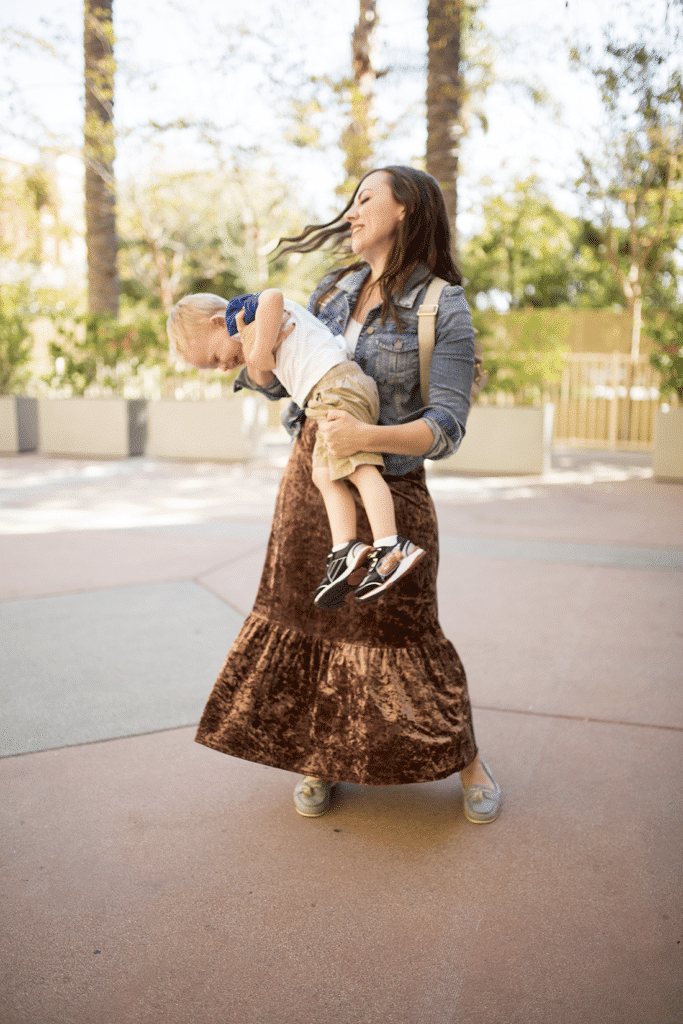 Velvet Dress | Perfect Denim Jacket | Soft White T 
I went into an Evereve for the first time last month, and I honestly fell head over heels in love. This is a company designed for moms! Evereve has a mission to inspire every mom to embrace her power and beauty and to feel amazing in pieces that flatter, hold up to wear of everyday mom life, and help moms be the most stylish women out there. They do this by curating pieces with amazing fabrics little ones can feel comfortable snuggling up to, durable pieces meant to last, quality items ready to be washed, worn and lived in, and they find all of these with some of the best brands and latest styles available.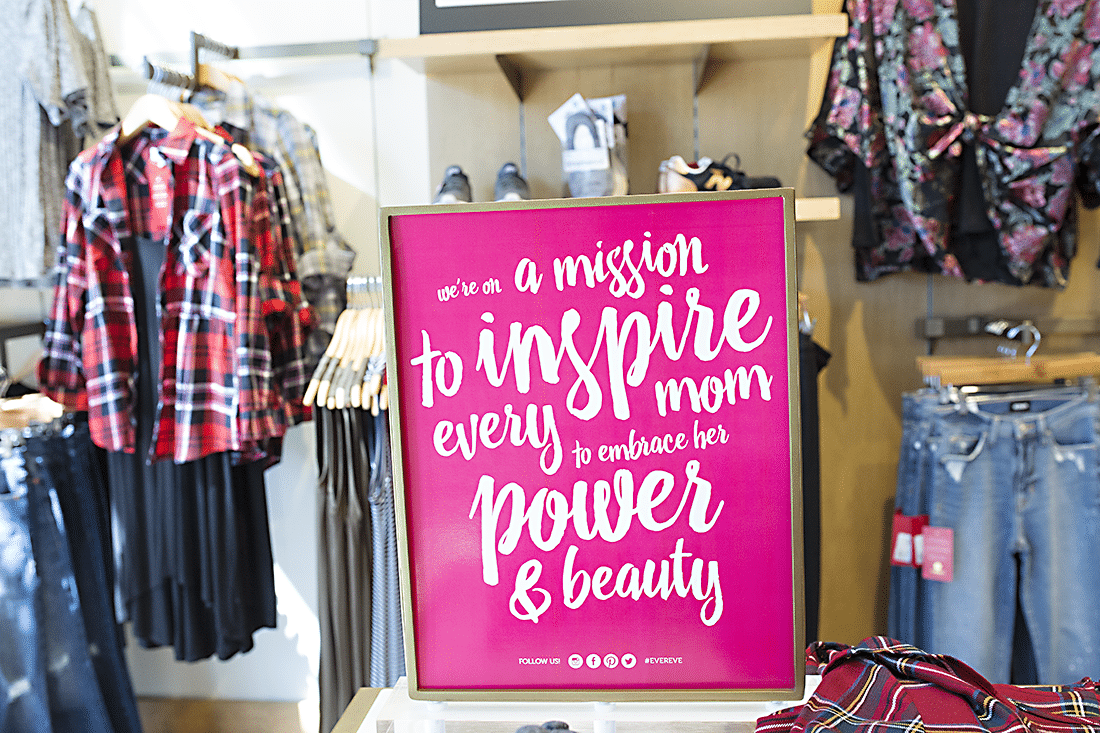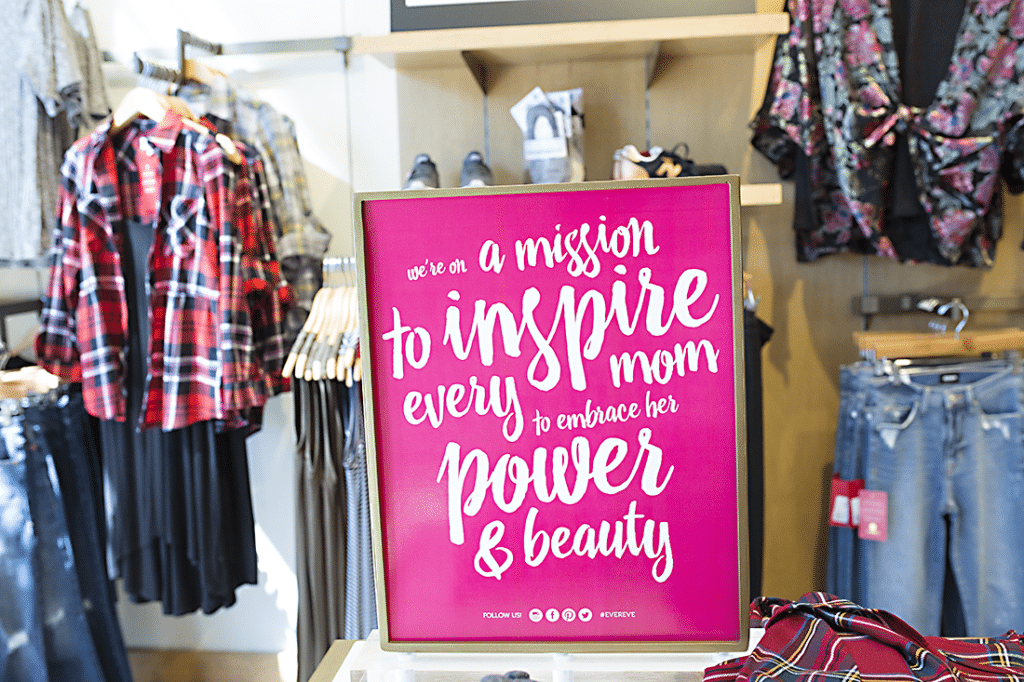 Shopping for Stylish Mom Outfits
If that wasn't enough to make you want to shop online, I can't recommend heading in-store enough! That's not something I've really done with my busy toddler around, but when I heard they create a play center for kids to enjoy while mom shops, my jaw almost dropped. Not only that, but they have snacks and water ready for kids to enjoy, and stylists around to help you keep an eye out for pieces that would work well for you and keep your child happy while you shop.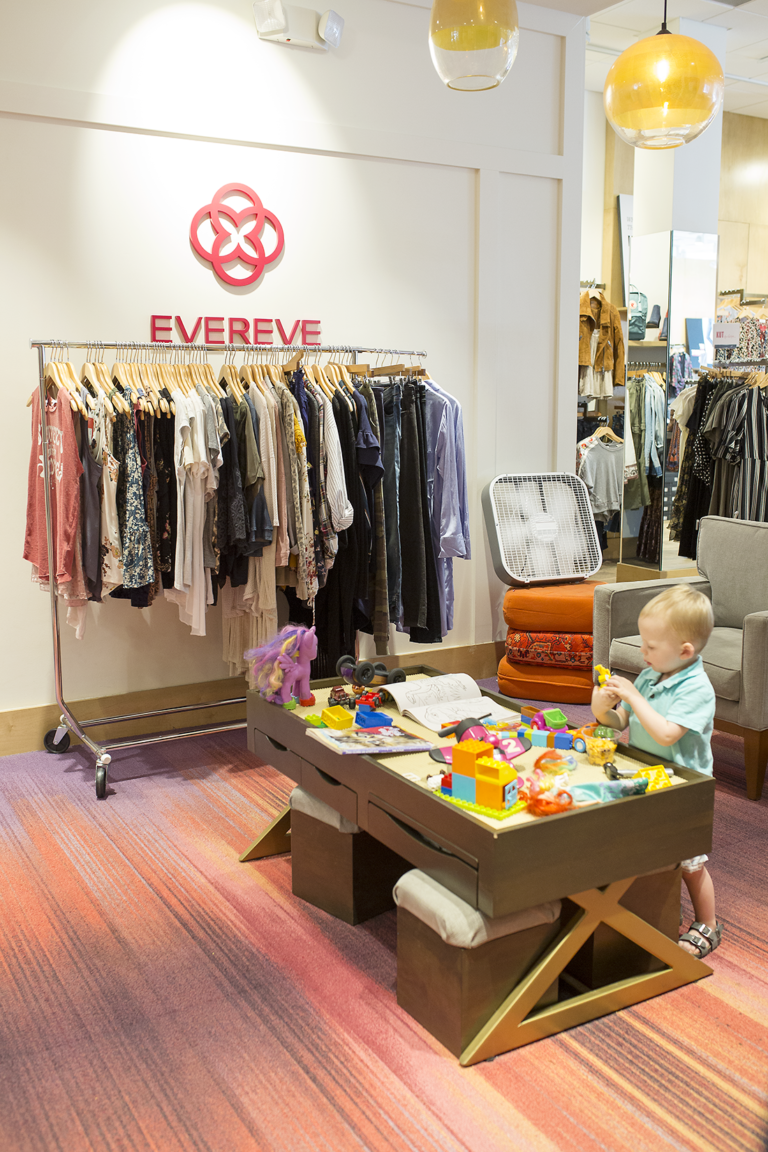 The dressing rooms are huge, and meant for strollers, kids ready to sit and play or enjoy snacks, and mom to be able to try out to her heart's content while your kid stays happy by your side. Oh, how I was overjoyed at how easy shopping in person was! Plus the stylists were right there to grab new sizes, cheer me on realizing I've been ordering clothes bigger than I am because I've been so obviously only shopping online, and laugh at my toddler trying to climb everywhere. It was truly a fun experience just to go shopping and made me feel like I was shopping before I'd become a mom with any limits!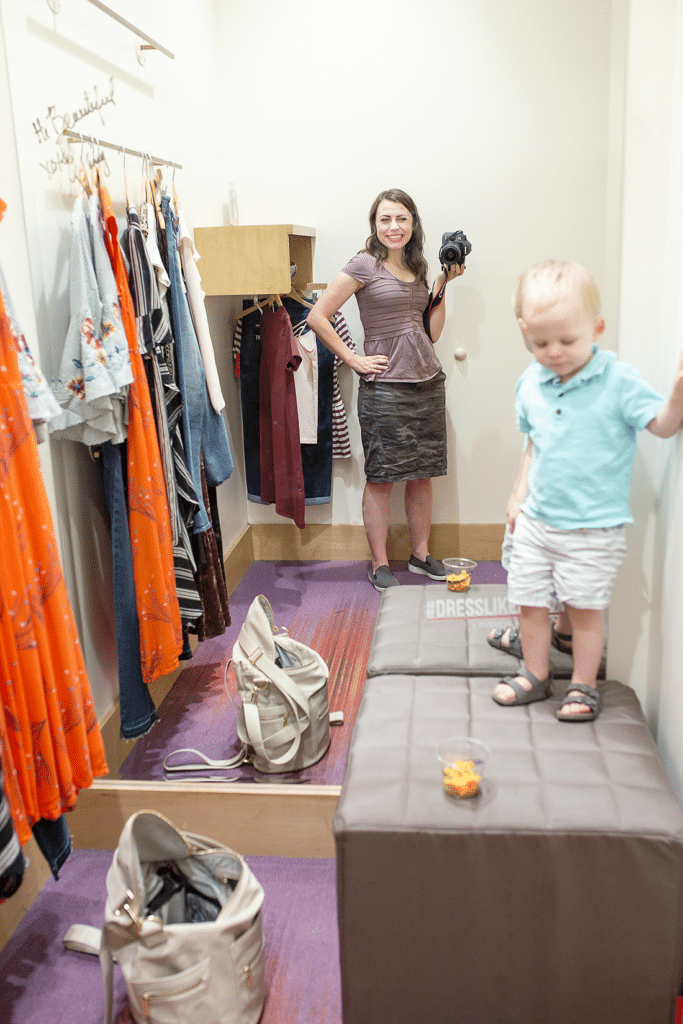 Putting Together Mom Outfits
I've been a bit slow to the velvet trend, but this dress that hid my postpartum pooch and was so easy to dress down for play dates, and dress up for date night, had me head over heels! I honestly had the hardest time choosing what outfit to purchase within my budget because there were so many amazing pieces, and they even carry my favorite AG jeans that I've mentioned before. They are worth every penny and have been the best thing I splurged on postpartum. I was just so happy to see all these items in one place in an environment that was so fun and enjoyable to shop in!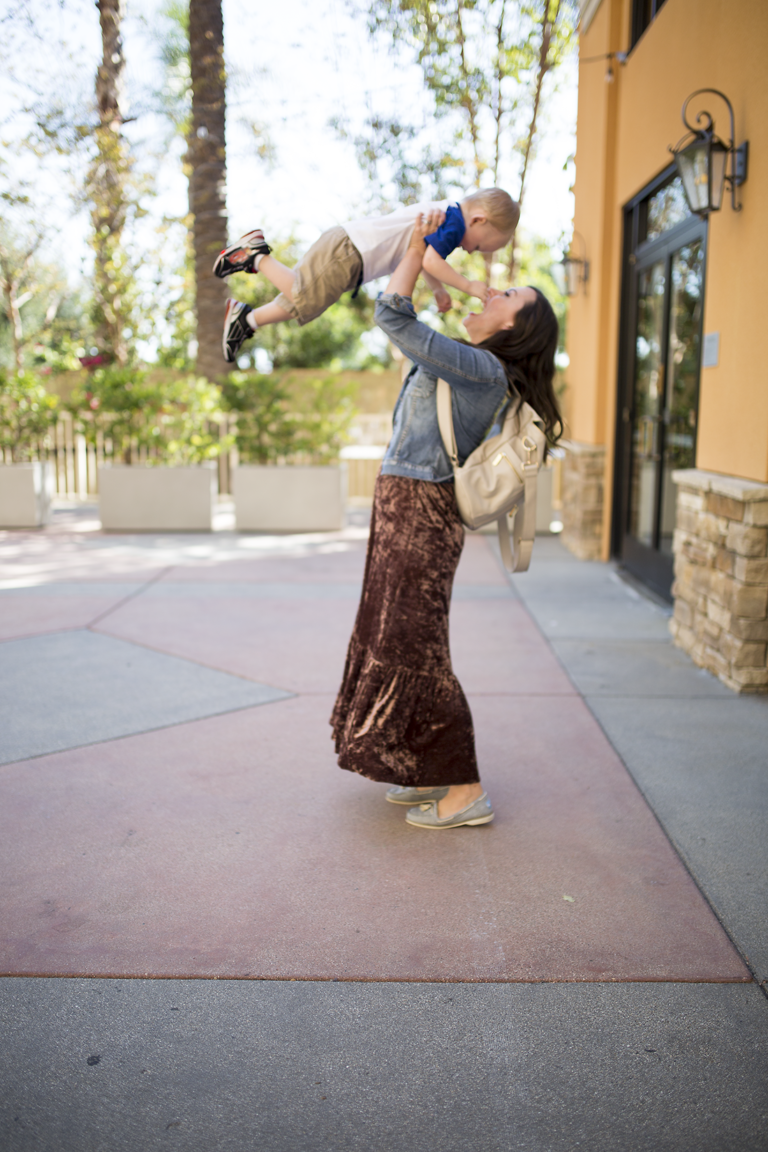 So if you're a mom who hasn't been to a mall in a while, it's time to decide you deserve a day to find the perfect pieces with ease at a store that was built just for moms to find the perfect stylish mom outfits for every event in their life!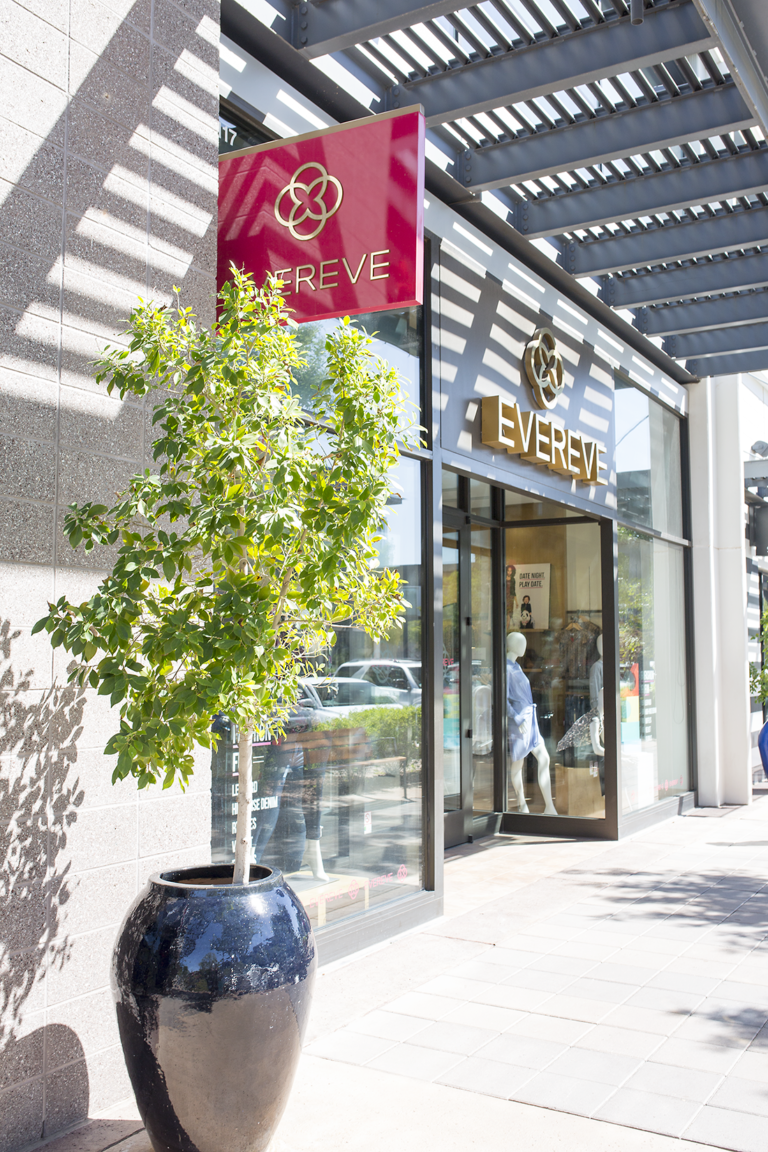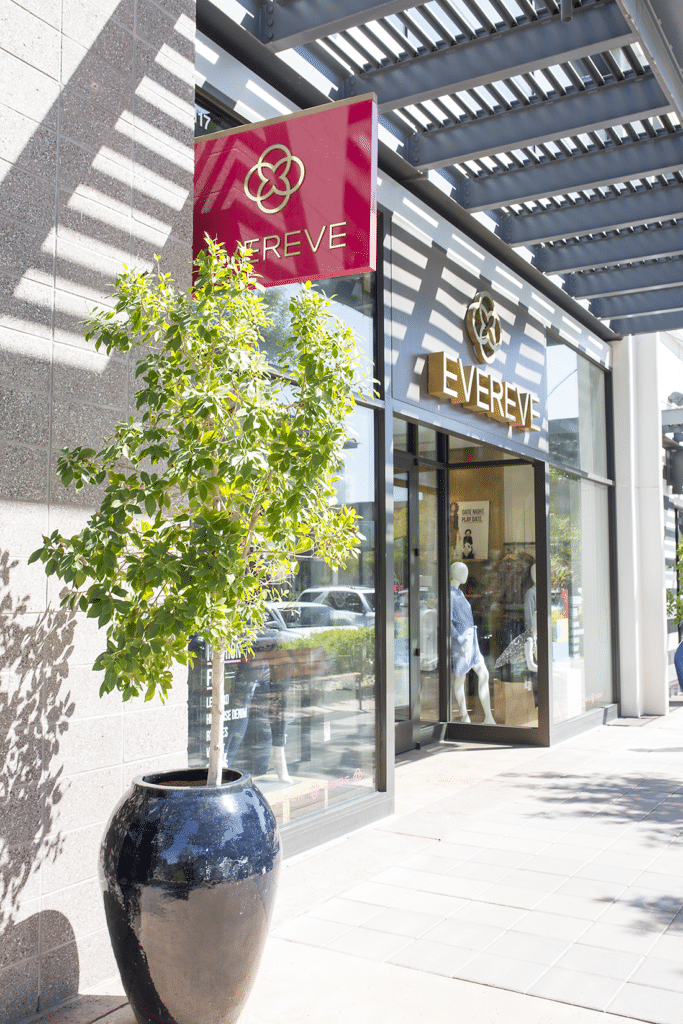 Get 365 Date Ideas!
We want to help you have the best date nights ever! Grab this FREE printable with 365 date ideas, a date for every day of the year so you never run out of ideas!