Easy Pumpkin Painting Ideas for Kids with FREE .SVG Pumpkin Stencils
Before you dive into messy pumpkin carving, try these easy pumpkin painting ideas for kids! Free Pumpkin SVG file downloads included!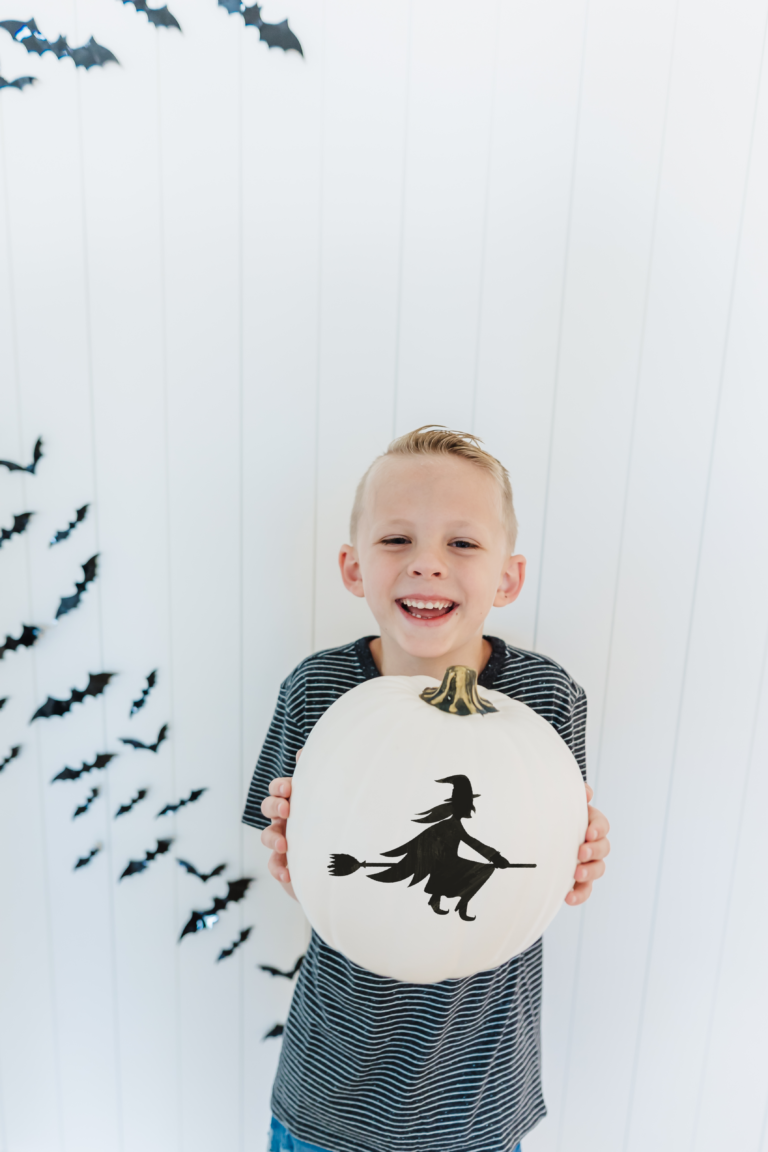 If you've ever attempted a family pumpkin carving party with kids, you know how hard it can be to carve a pumpkin with toddlers and preschoolers who want to participate but can't quite use a knife.
Giving kids their own pumpkins with paintbrushes and paint always seems like a great way to get little kids involved!
But I have to admit, watching a toddler or preschooler use those brushes to plaster streaks and streaks of paint to mini pumpkins is only a small upgrade in my book. It can still get very messy, and the end result is typically a pumpkin we don't use in any other way aside from the activity.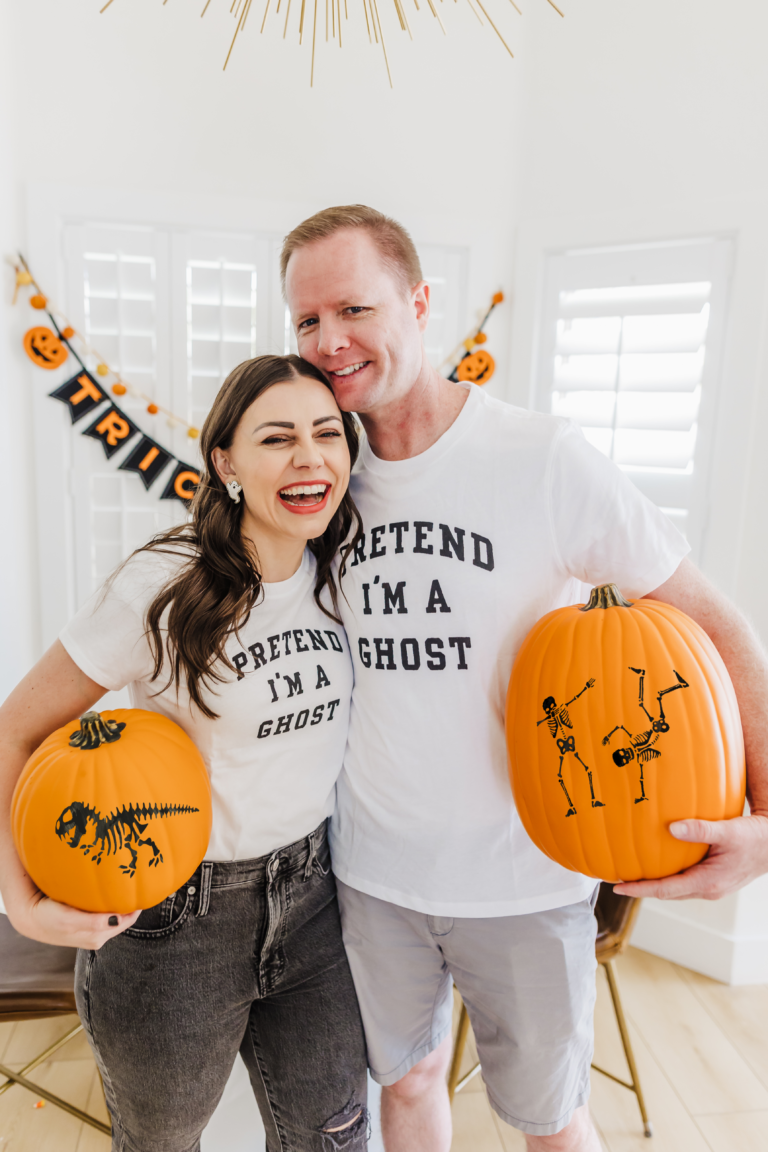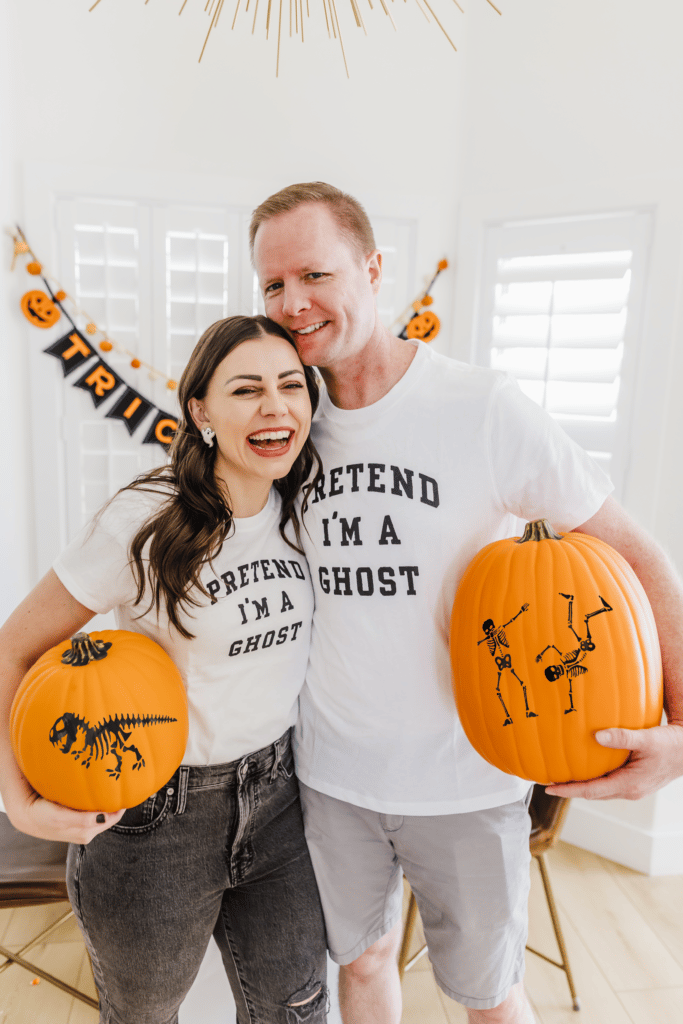 The Best Pumpkin Painting Ideas
This year I kept thinking there has to be a better way! My kids would love to feel like they created the perfect pumpkin with a fun design they can DIY and proudly display on the front porch. It hit me: a stencil and washable paint just may be the trick to a perfectly painted Halloween pumpkin! And I'm pleased to report, it really is! You're going to love this pumpkin painting idea that helps avoid the mess and leans to so much creativity with pumpkin ideas!
Easy Pumpkin Painting Tutorial
Supplies:
Craft Pumpkin to paint. Get creative here, you can snag a classic pumpkin, but a craft pumpkin is something you can use over and over again! Also, feel free to grab a fun pumpkin color, a glitter pumpkin, dark pumpkins, or stick to a classic orange or white pumpkin.
Paint: Simple acrylic paint meant for crafts works perfectly, but we like using washable paint. And classic black paint is perfect for these designs.
*You can also grab a paint pen if you want a more precise look!
* Spray painting is also a great option if you want a permanent look and you have an adult ready to use the spray paint.
Cutting Machine. A Cricut will make this about a thousand times easier, and get every intricate detail of your pumpkin painting designs.
Pumpkin Stencils
Download one of our free Pumpkin SVG files below to use in your design.
Instructions:
Choose your design, and use your cutting machine to cut it out. If you don't have one, ask a friend or neighbor who does! I think you'll be amazed how many are happy to help you provide the vinyl and the SVG pumpkin template!
Place the stencil however you'd like it to appear on your pumpkin. Make sure to press it down firmly! It will come off, but you want a crisp painting line with minimal paint drip.

Paint away! I handed my toddler a craft paintbrush and some washable paint, and he was able to paint the easy Bat stencil pumpkin!
Allow the paint to dry. It only took us about a half hour to feel pretty confident our paint was dry, but you may want to give it an hour.
Carefully remove the vinyl pumpkin stencil.
Grab a wet washcloth and wipe off any drip marks or smudges.
If you used a craft pumpkin and washable paint, you can wipe it off before you put it in storage, and create a new pumpkin design next year! It's one of those fun Halloween ideas you can repeat over and over again!
Display it with your Halloween decor, on your front porch, or anywhere you're ready for a pop of non-messy Halloween fun!
Free Pumpkin SVG Files
We have four fun, (and did I mention FREE!) .SVG files ready to download and cut the vinyl stencil. Grab your favorite ones here!
Bat Pumpkin Stencil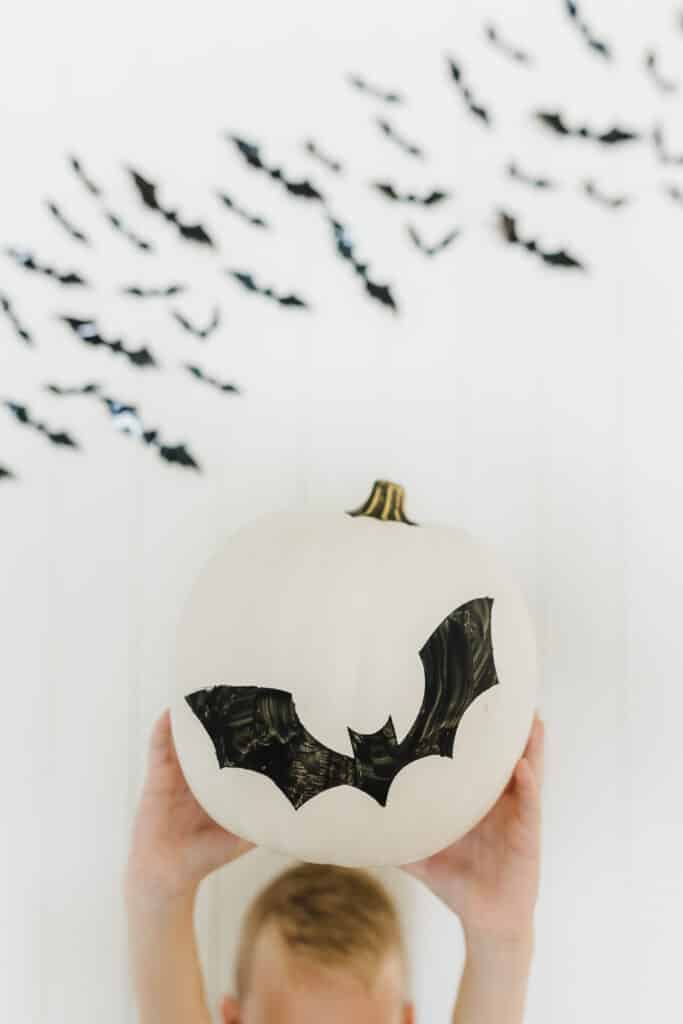 Witch Pumpkin Stencil
Skeleton Pumpkin Stencil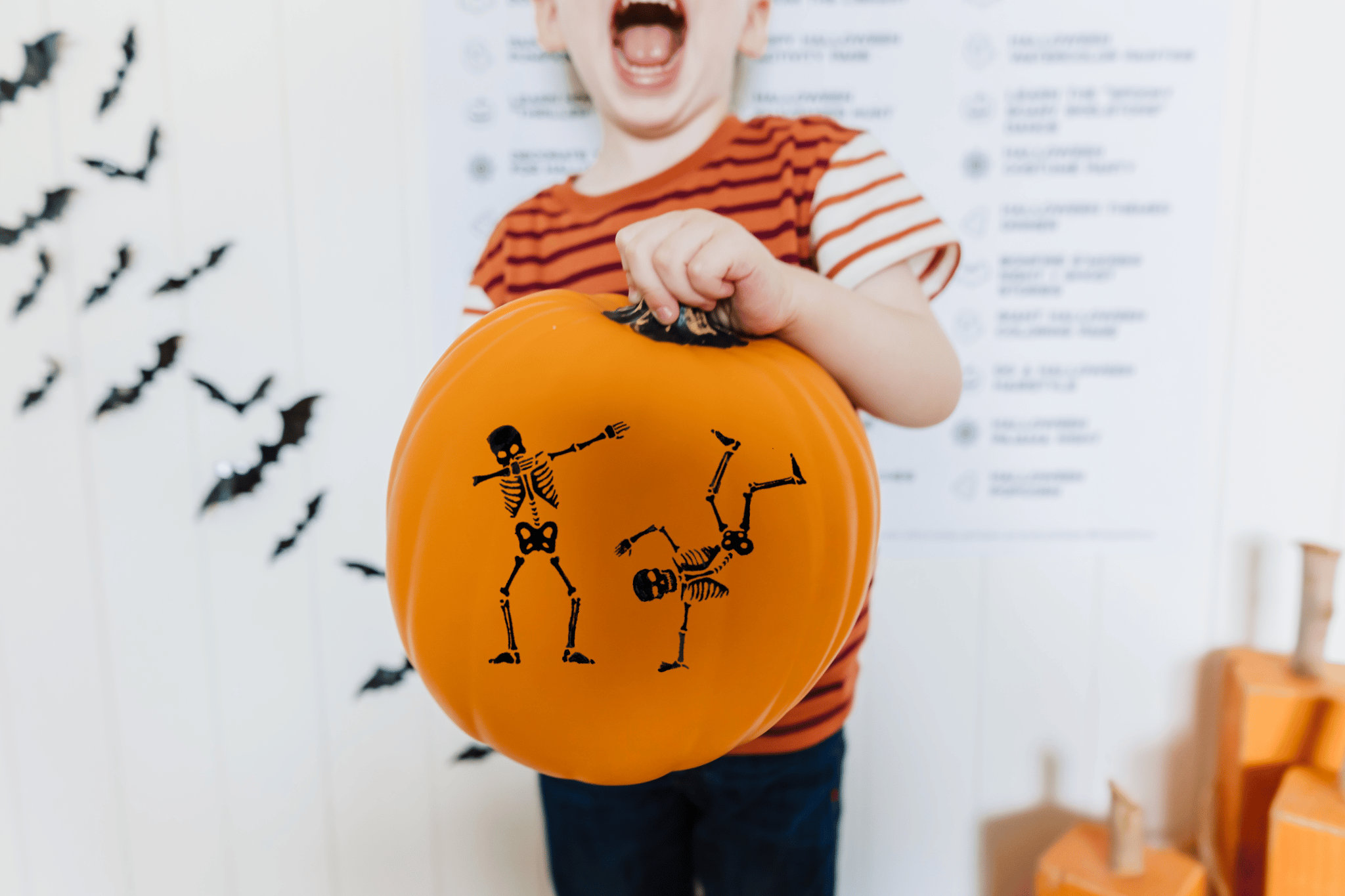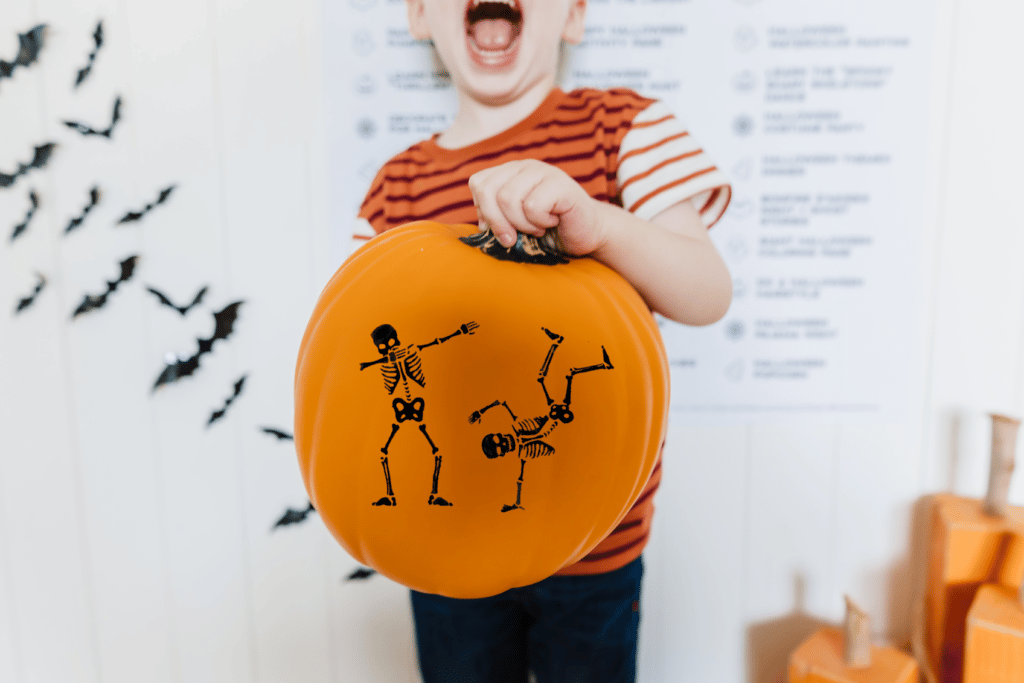 Dinosaur Bones Pumpkin Stencil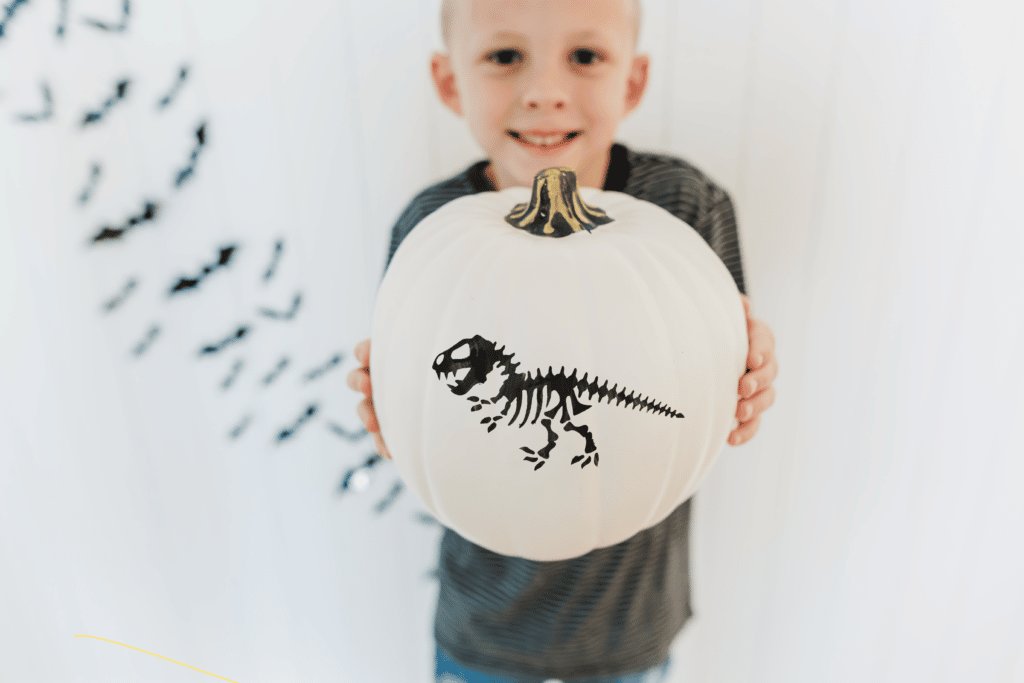 Enjoy! We hope these Easy pumpkin painting ideas for kids help you create cute pumpkins with ease!
Like this post? Be sure to check out these posts:
Bat Pumpkin with Free Templates!
Halloween Activities for Kids + Families: 14 Halloween Traditions