Newborn Picture Ideas You'll Love Forever
Looking for newborn picture ideas? Here are a few elements that make up an excellent newborn photo shoot, and create newborn pictures you'll love and cherish forever!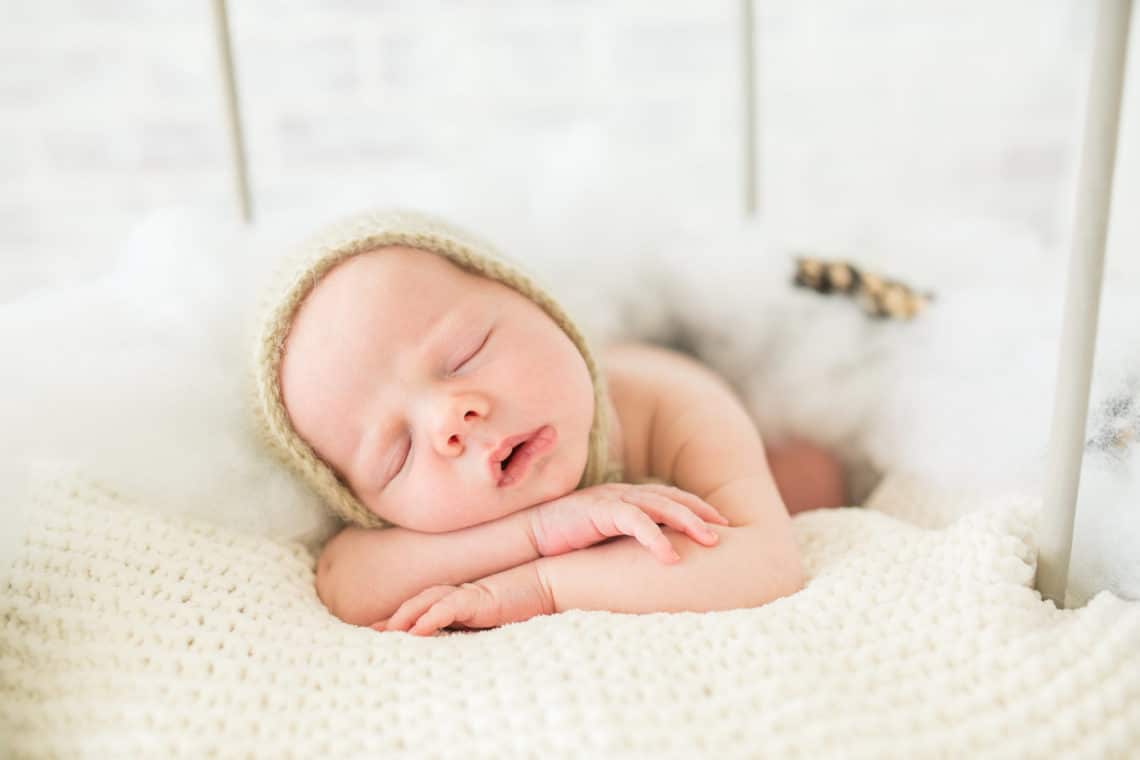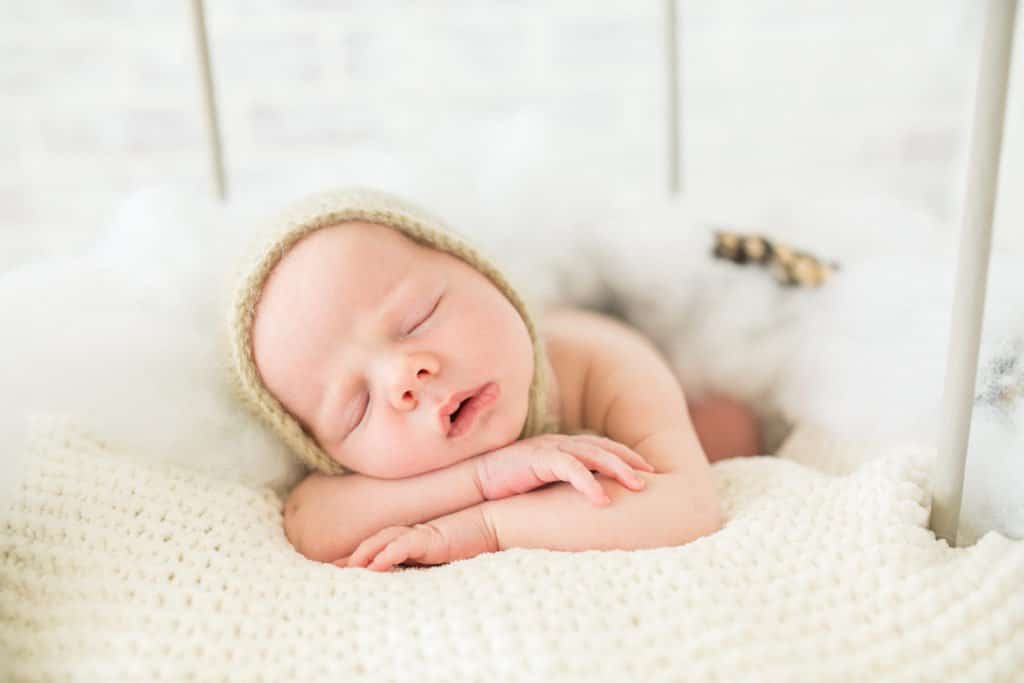 Let me start by saying I get zero credit for these newborn picture ideas. My good friend is about the most talented photographer on the planet, and Chrissy is always coming up with amazing and creative ways to photograph kids! She was one of the first people I told I was pregnant. I've sent her pictures of my crazy nursery theme ideas from the start. She's weighed in on a lot of the plans for this baby! So, of course, she was going to take the newborn pictures, and she came up with quite the vision!
Newborn Picture Ideas
I know I still need to do the nursery reveal, and I will, but these pictures are going to be a part of it! Let me just say there are hot air balloons in this theme. They appear several places in the nursery. So as I showed elements to Chrissy, she knew this brilliant plan for newborn picture ideas must be executed! She made and did everything for this perfect prop. And we're all just so tickled how it came out!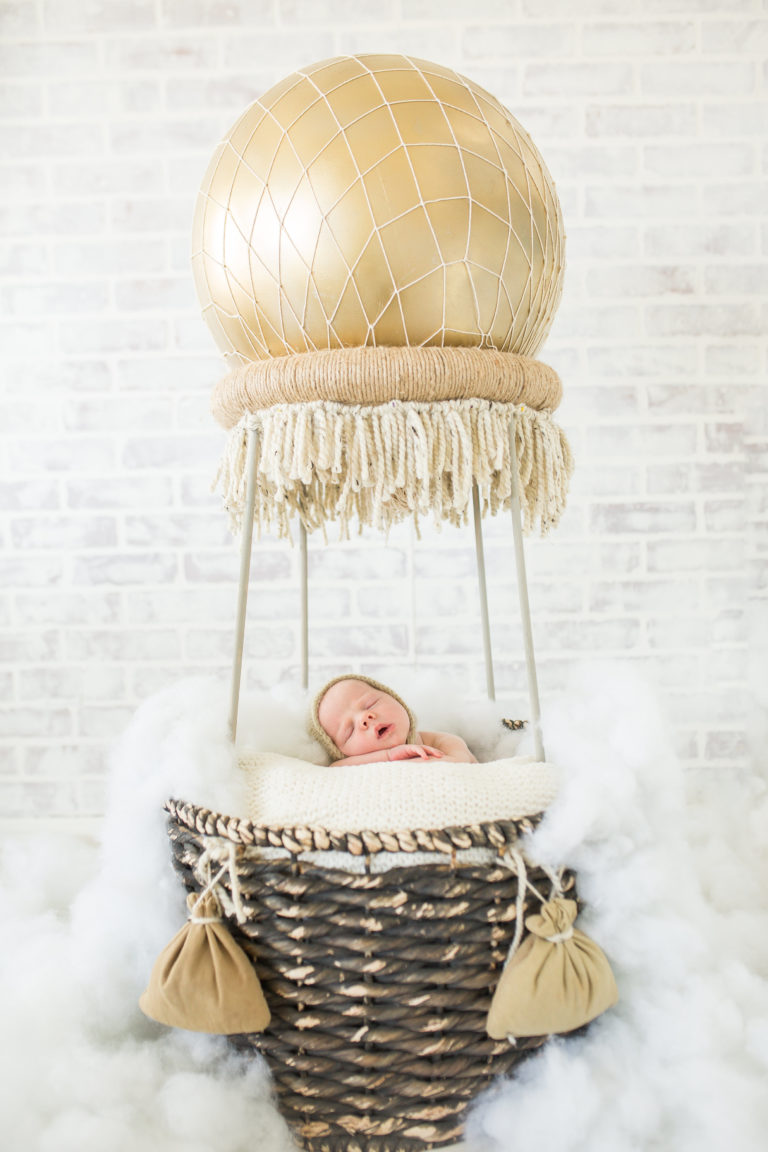 If you're looking for fun newborn picture ideas, I can't recommend choosing something that goes with the nursery theme enough! Even if it's a simple nursery, do something to immortalize the theme or colors. You'll look back on those pictures forever, long after you ditch the crib and all baby products, and smile remembering that nursery set up with your little baby.
Newborn Baby Boy Pictures
I really love these newborn pictures for not only be precious but for being something I want physical prints of! I don't print often, but these newborn baby boy pictures belong with the nursery. They fit the theme so well! They will also always make me smile as my baby grows. And trust me, I know how fast they grow!
You guys, I can't even handle how amazing they turned out. Chrissy has taken literally 500 billion photos in her lifetime, and right after the session, she sent me this one telling me this is in her top 10 favorite photos she's ever taken.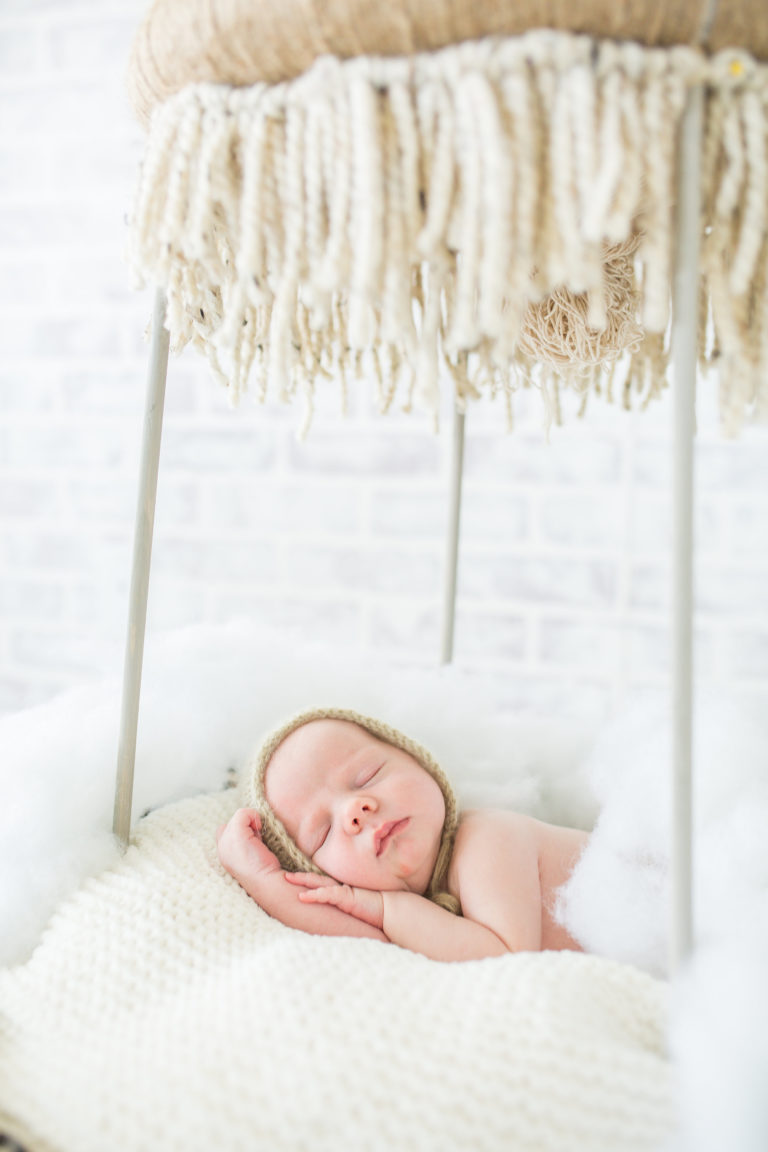 Newborn Pictures
Can I recommend one more thing to parents and photographers? Get the details! Those indented knuckles will one day fade. The old man hairline he was born with will not be so cute when it resurfaces a few decades later. Every little piece of your precious baby is worth capturing in newborn pictures!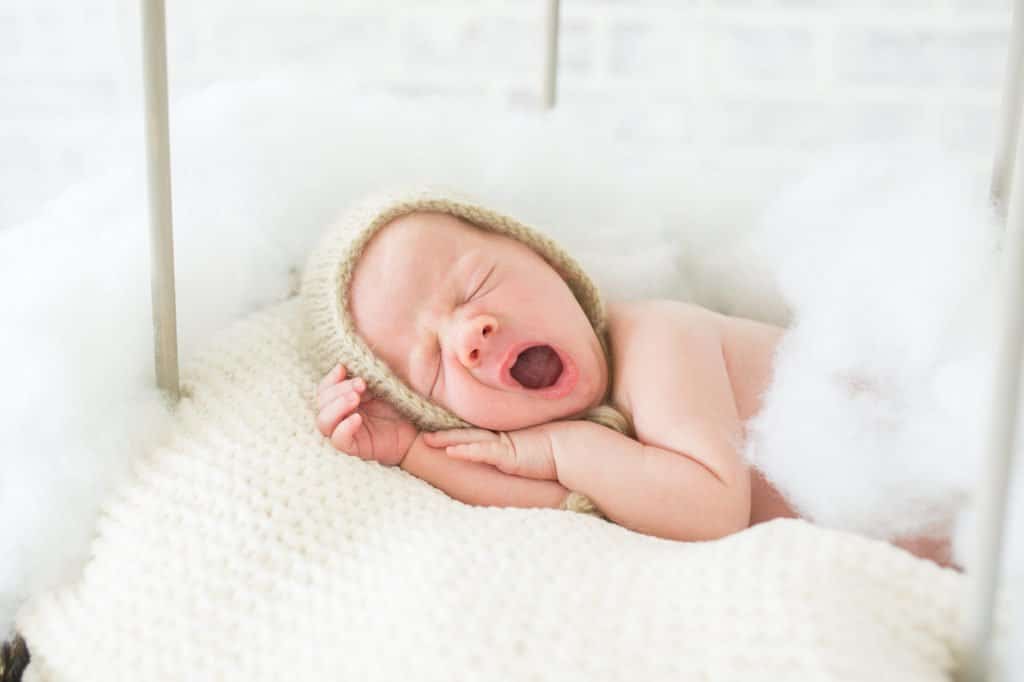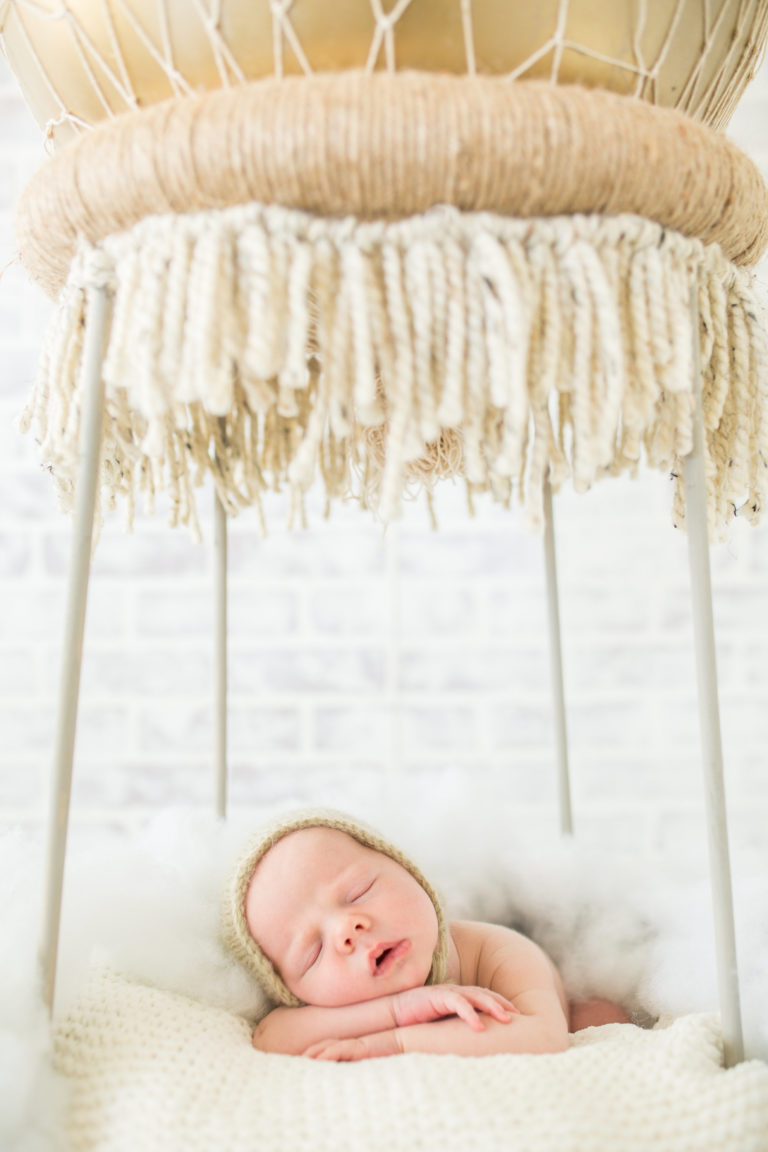 Now excuse me while I change every screensaver on every device I own to swoon over these amazing newborn pictures!
Like these newborn picture ideas? You may like these posts too:
Pregnancy Photos: Maternity Photo Shoot Picture Reveal
Newborn Clothing Must-Haves
Last Week of Pregnancy Date Night Before Baby
Fun Things to Do While Pregnant: Date Ideas While You're Expecting!
Get 365 Date Ideas!
We want to help you have the best date nights ever! Grab this FREE printable with 365 date ideas, a date for every day of the year so you never run out of ideas!