Christmas Bingo! Free Christmas BINGO Cards Printable
Get ready for a game of Christmas BINGO with this free printable game download perfect for family gatherings or a classroom party!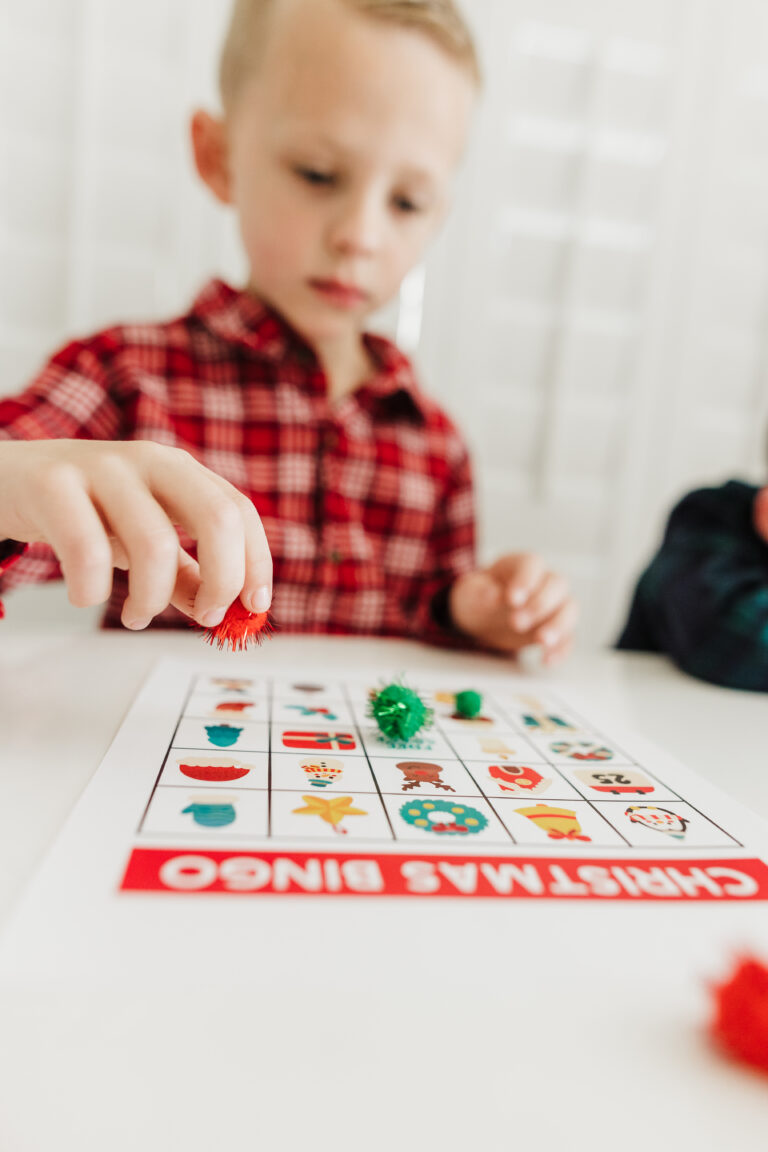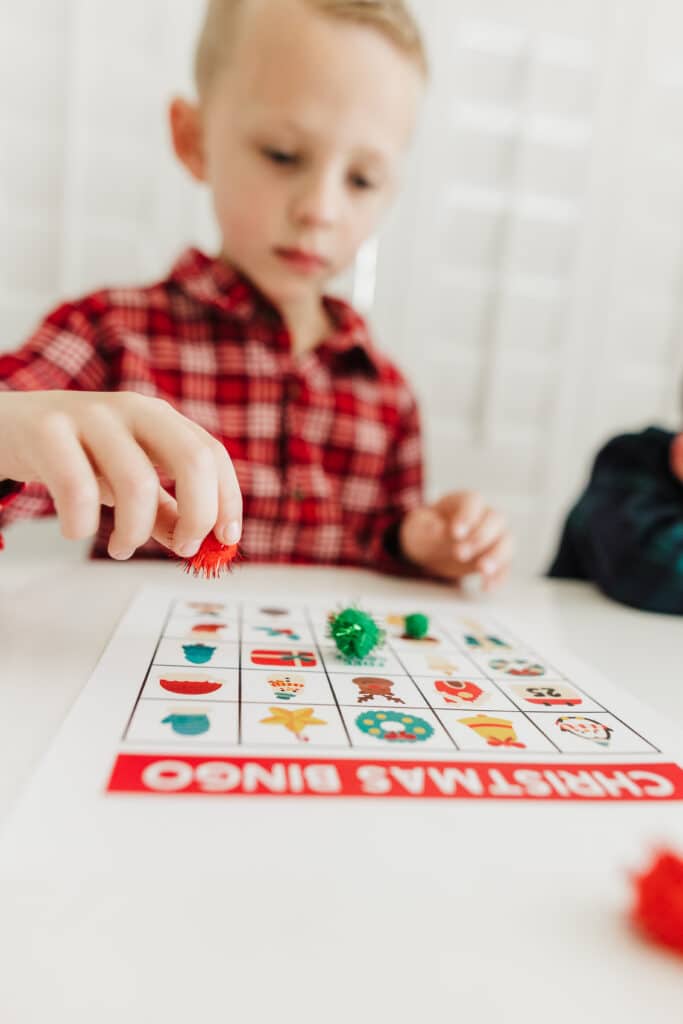 I can hardly believe we are down to just weeks left in the Christmas season! If you're looking at the calendar like am and realizing all the class parties, family party events, and holiday break time is coming up quickly, you know it's time to come up with a fun game and some Christmas activities kids will enjoy! And we're here to make that easy with a FREE printable Christmas BINGO game!
This free Christmas BINGO game includes free printable Christmas BINGO cards, and a call sheet free download so you can facilitate the game. The good news is you're mostly set with the printable and it's the perfect game for a kid's class party or a game young kids can enjoy too!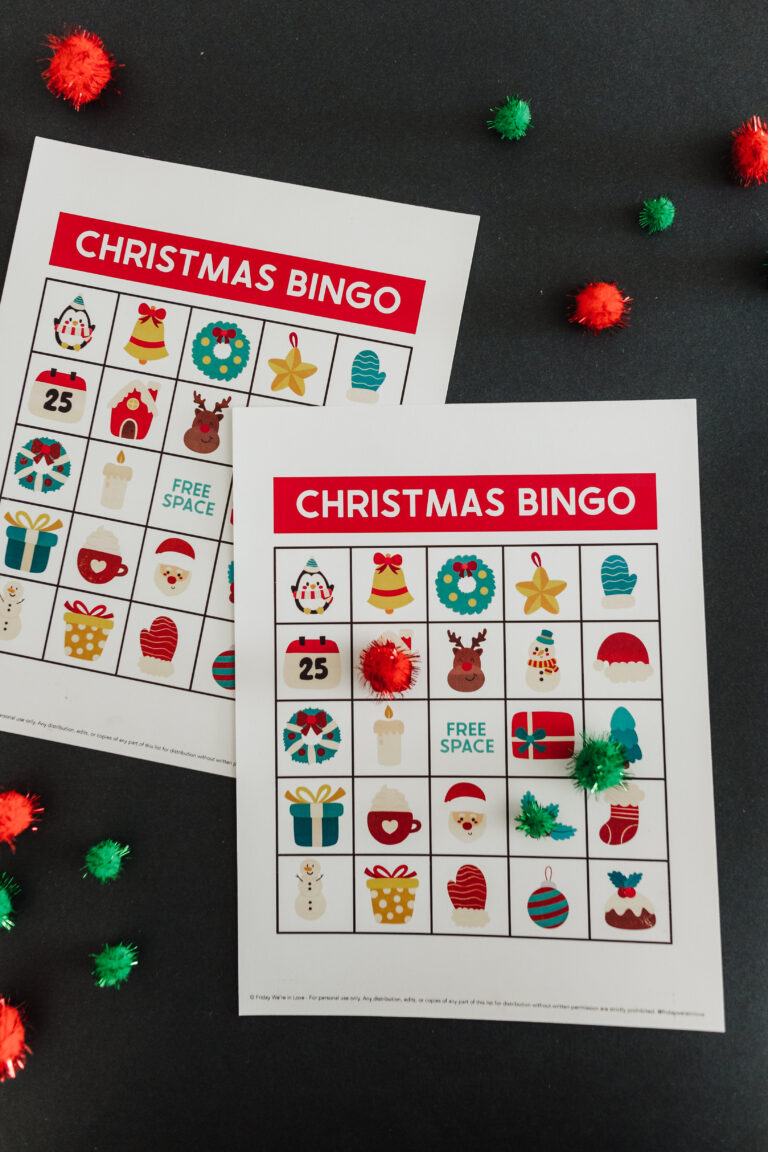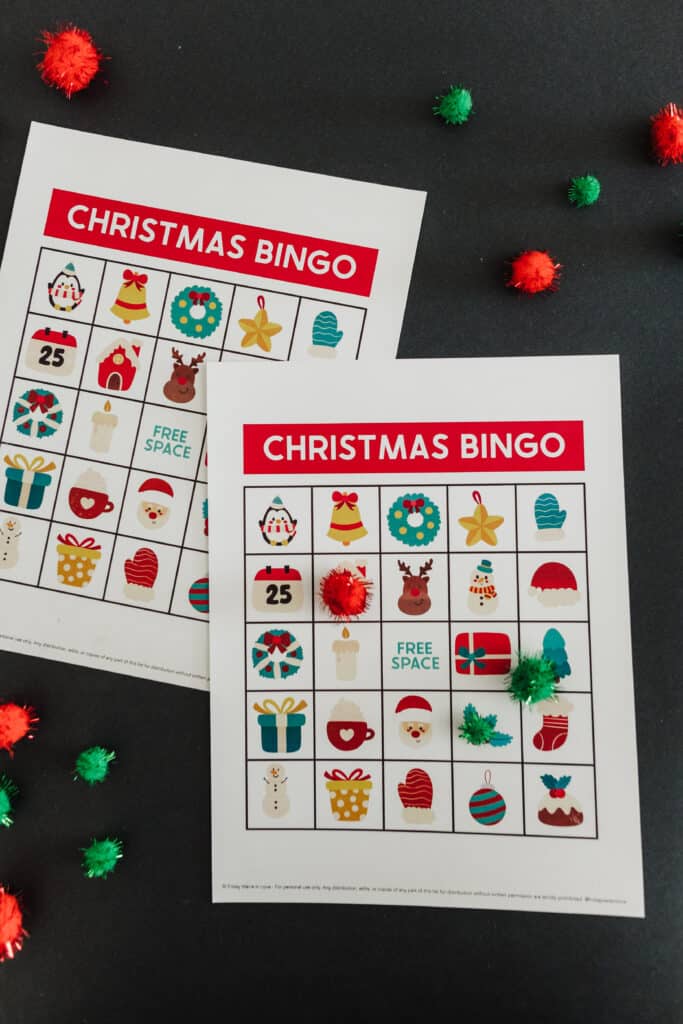 What You Need for This Fun Christmas Activity
Our FREE printable cards
Items to use as markers/ bingo chips
Optional: fun prizes for the winners (like a candy cane, some cash, or funny items from the dollar store)
You'll only need to grab some BINGO markers for players to use while you call off Christmas pictures while you play the printable BINGO game. And there are a lot of fun things to use as markers.
Grab the Free Christmas BINGO printable right here!
Here's what you'll get with the free printable download:
15 different bingo cards to use as game boards
Calling card Christmas bingo PDF
*Please note these are for personal use only and are not to be resold. Families, schools, and church programs are all permitted to download and use these adorable Christmas bingo cards for parties and activities at no extra cost.
Here's how to use them:
Each person will need his/her own bingo cards to play plus enough markers for each space on the BINGO free printables. So make sure you download the printable bingo cards and make sure each person has their own game board and markers ready to play!
You can certainly print these at home, but if you want a higher quality print, they are professionally designed and optimized to send to a printer. Many people love to download them and laminate the different cards to used over and over again at Christmas time. But a simple home print job also works great!
Printable Note:
If you're planning to use these for a kid's class party and need more than 15 Christmas printables, I'd plan to just print double and note that you may have two winners. It's an easy way to utilize the free printable Christmas game with a larger group! There are 15 unique cards, so you can still use these free bingo cards with up to 30 kids for a classroom holiday party. And trust me, kids don't mind one bit if there are two winners! They still have a great time!
You can also play in smaller groups and rotate stations, or play the fun Christmas BINGO game with a class divided into two small groups with a winner in each.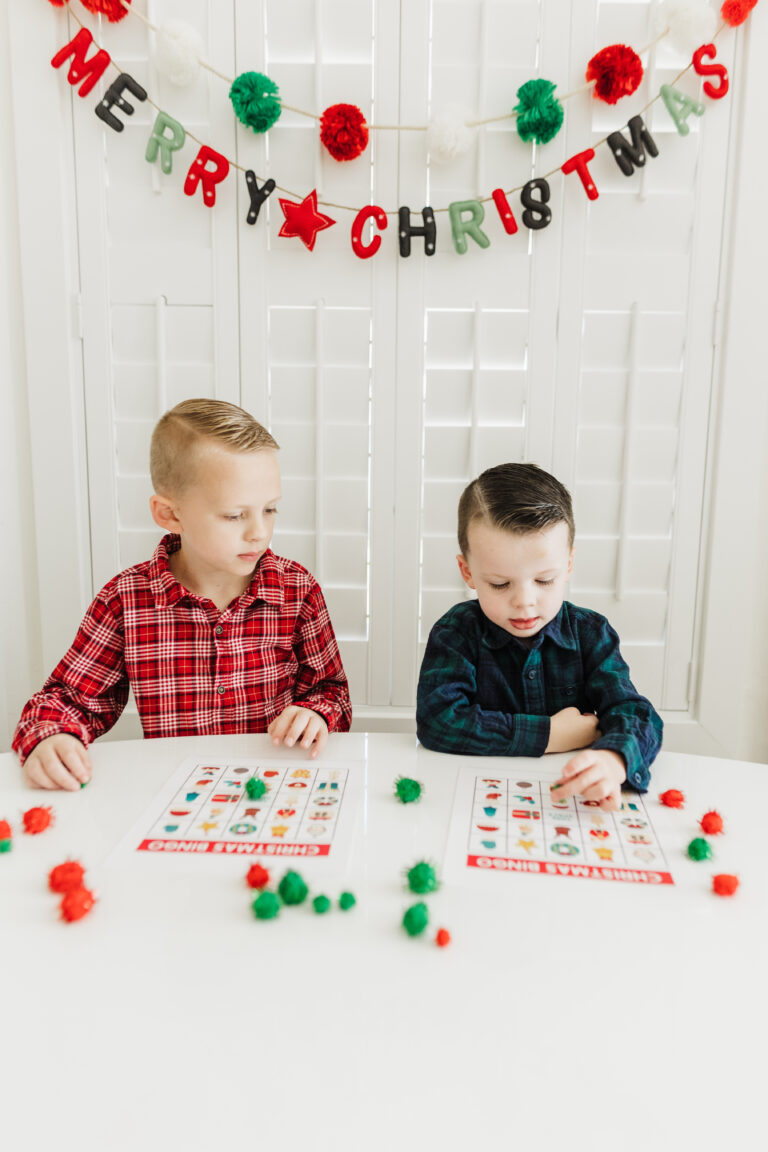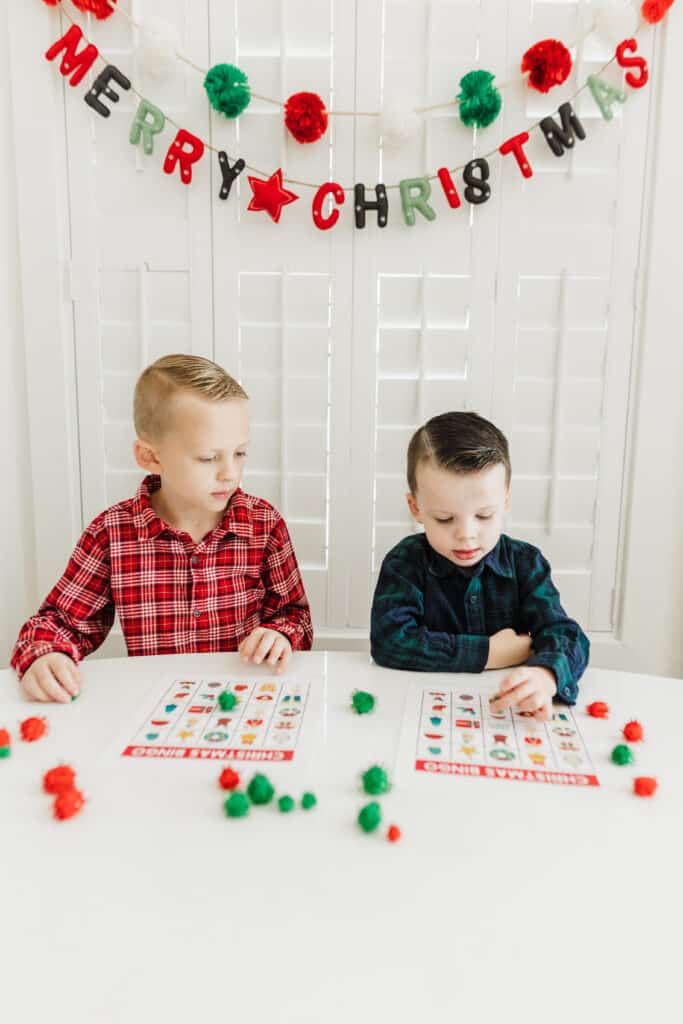 Visual Game for Kids
This free printable also includes two pages of BINGO graphics to for the caller to use with the markers. We kept these as visuals so you can print them on card stock, cut out the squares, and not only call but have the option to show the image. The great thing is this helps include small children make the visual and work on matching skills. Also, toddlers and younger kids who aren't fluent with numbers yet can still join in as game participants.

Also, a few of the items are similar (like two different mittens, a few ornaments, and two wreaths). The visual helps little kids enjoy this easy Christmas game. However, you may find it helpful to show a visual to older kids too!
Fun Ideas for Holiday Bingo Markers:
Mini Marshmallows
Peppermints
Mini Candy Canes
Hershey's Baking Chips (small chocolate chips shaped like a Christmas tree, stockings, a gingerbread man, etc)
Pom Poms
Cotton Balls
Dot Markers
Star stickers
Pencils
Dry Erase Markers (if you choose to laminate them)
They all make a great BINGO marker and help for a cute Christmas BINGO game that feels themed and festive. Fun markers are extra exciting to include with the free Christmas bingo printable cards to keep the game festive!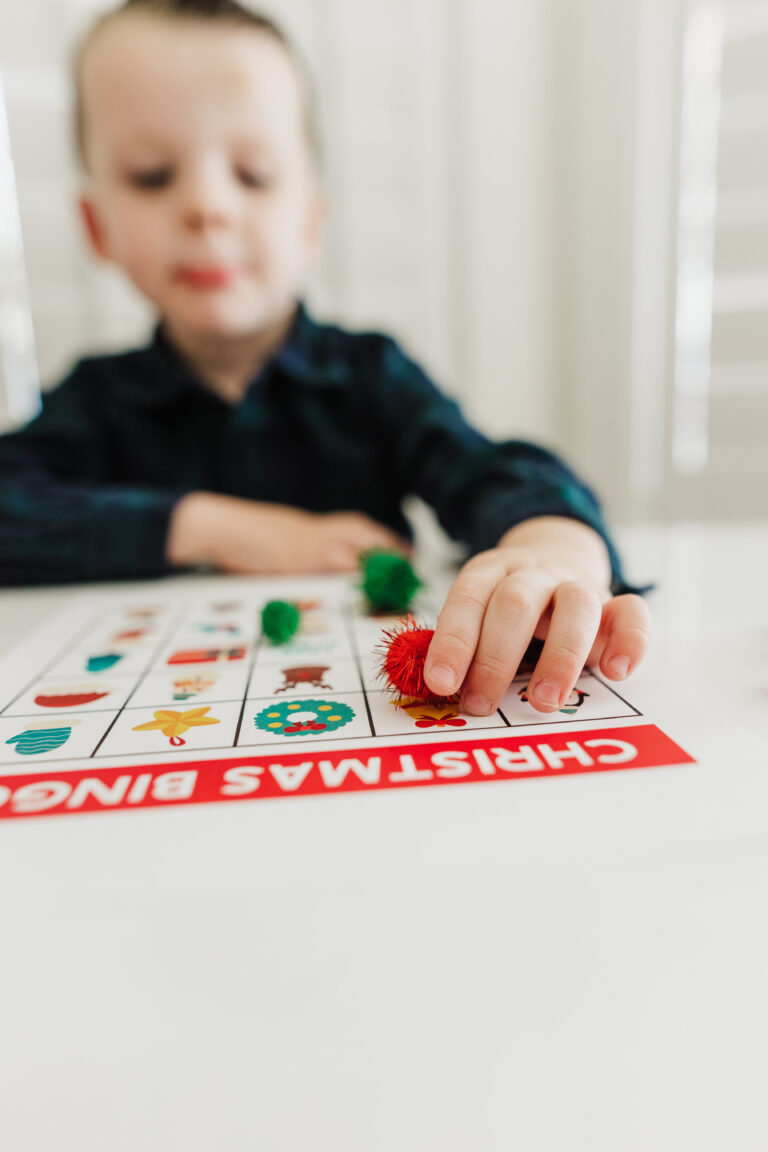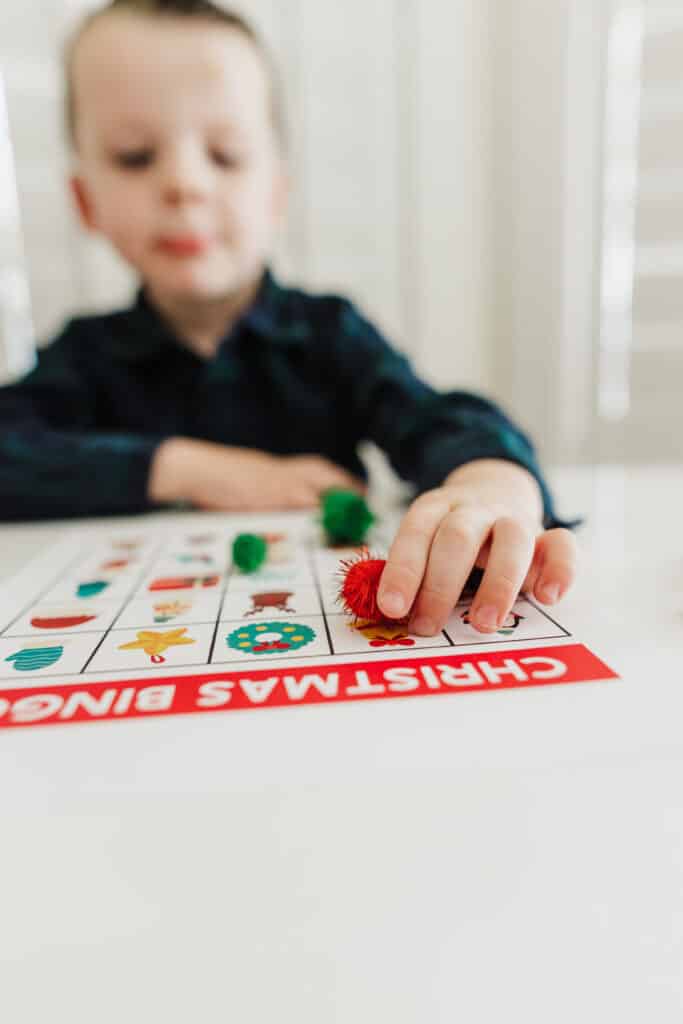 How to play a game of BINGO:
Playing BINGO is a great way to have some fun for the entire family!
Here's how you play bingo step by step.
Each player needs a BINGO card. This is a card with a 5×5 grid of numbers, with the center square typically given as a "free space".
In traditional BINGO, the spots are numbers, and a caller will draw a number randomly. If the number is on your card, mark it off. If you're using our free printable Christmas party games BINGO, the caller will draw an image from the pile and announce it to be marked off. It helps young children get to play, and adds some Christmas spirit to this classic game!
The goal is to get five numbers marked off in a row, either horizontally, vertically, or diagonally.
The first player to do this calls out "BINGO!"
The caller verifies the card and the winning player is declared.
And many people add a prize for the winner for the best results to keep everyone competitive and engaged! We'd recommend something the whole family would enjoy earning or something that's a fun activity or treats if you're using this as a school classroom Christmas party game.
Fun Game for the Holiday Season
It really is so much fun to include BINGO as a fun holiday activity! Many people love to do it to engage kids during Christmas dinner or as a fun distraction on Christmas Eve. If you do a holiday game night with fun Christmas games, grab this download perfect for kids and large groups. Be sure to grab our free Christmas Pictionary printable and our free Christmas Charades game too! They are all fun activities designed to help you have some holiday fun!
And that gift of being together and having some holiday fun is truly one of the best things you can give this season!
Like this fun Christmas idea? Be sure to check out these posts too:
Christmas Activities: 50 Fun Christmas Ideas with Free Printable
50 Holiday Date Ideas: Christmas Date Ideas for the Holiday Season!
Best Family Christmas Movies + Christmas Movie List Printable
Get 365 Date Ideas!
We want to help you have the best date nights ever! Grab this FREE printable with 365 date ideas, a date for every day of the year so you never run out of ideas!