Engage your child's mind and help improve their problem-solving skills with printable mazes for kids. These mazes not only promote cognitive development but also offer tons of fun. Grab our FREE printable mazes for kids right here!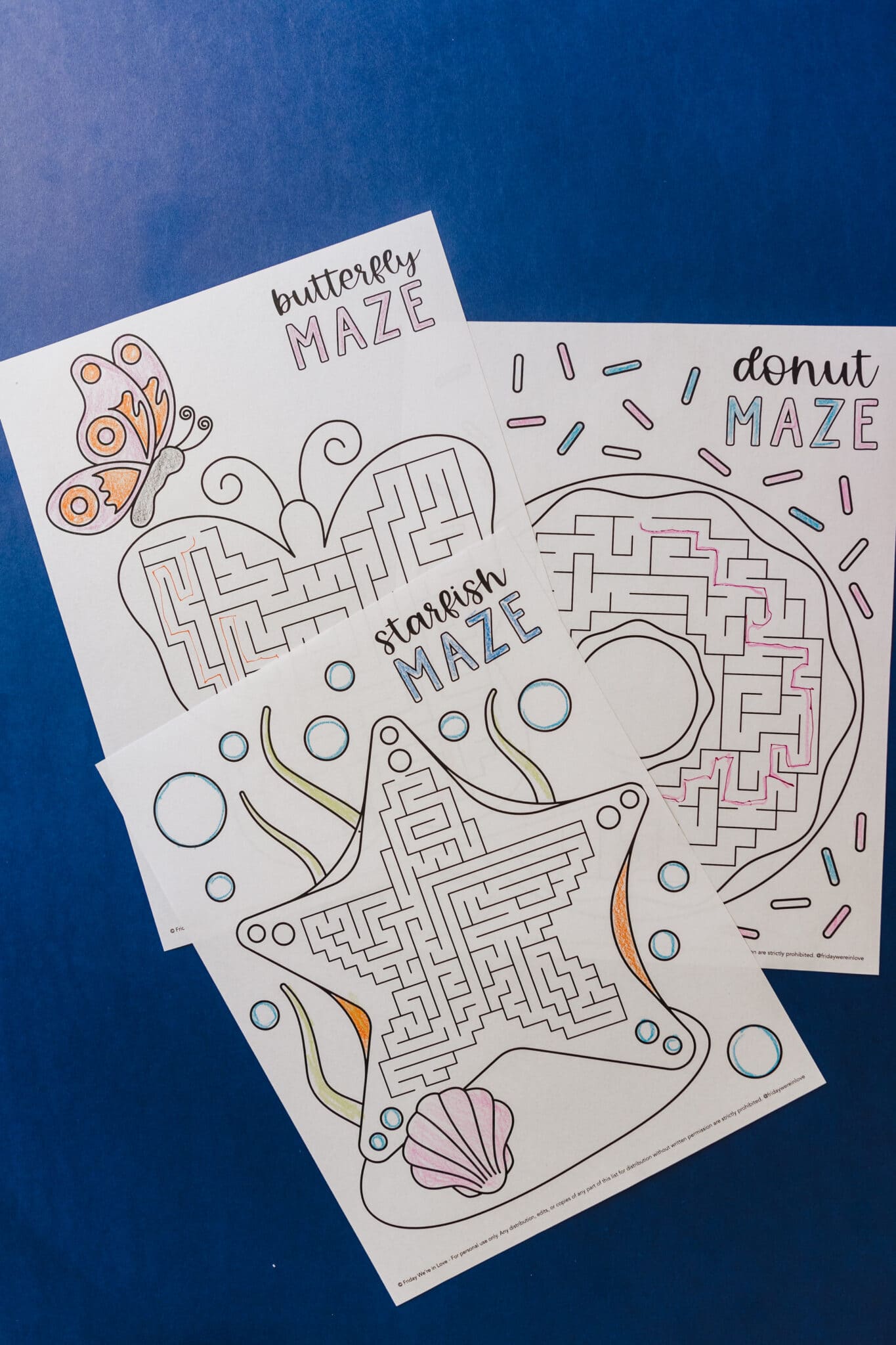 Introduction
In today's digital era, it's important to provide children with interactive, educational, and screen-free activities to stimulate their minds. One excellent and engaging activity is solving mazes. Mazes are fantastic tools that allow children to develop essential skills like critical thinking, problem-solving, and fine motor skills like hand-eye coordination. The best part? They can have hours of fun while learning! 
And we're all about fun resources for kids and families that are also educational. So if you're ready for some fun free printable mazes for kids, you've come to the right place!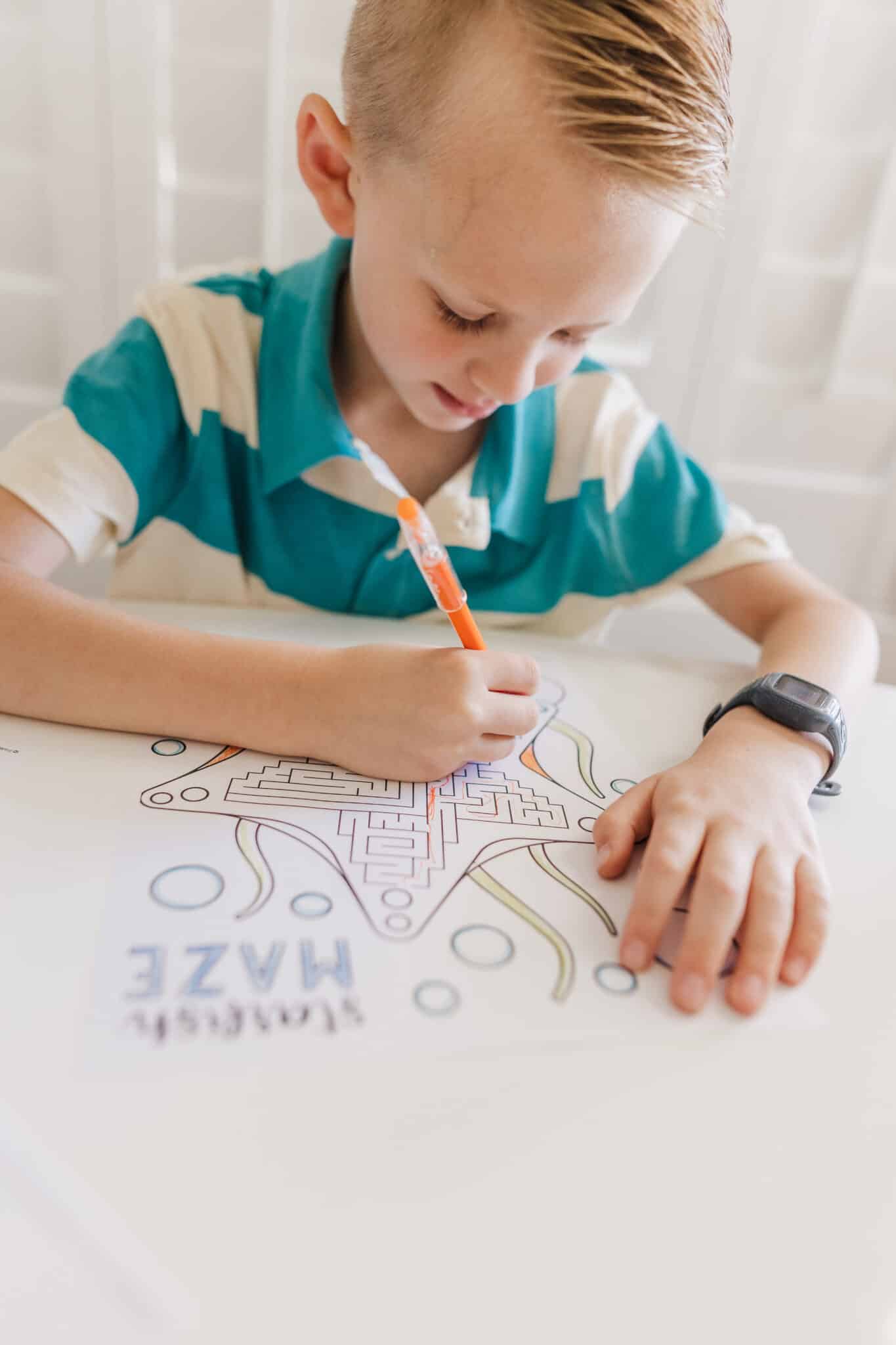 Why Printable Mazes are Beneficial for Kids
The benefits of solving mazes go beyond keeping kids entertained. Although let's be honest, I'm all about keeping kids busy with a fun way to have some screen-free entertainment! A fun maze can help in enhancing cognitive abilities, boost memory, and improve concentration. Printable mazes make learning fun by providing children with a unique problem-solving experience. They improve spatial awareness and enable children to build strategies for overcoming challenges.
Hello, a stem activity that lays the foundation for important math skills! You know I love a good educational activity disguised as a fun activity kids are excited about! 
They're great for a rainy day when you're stuck inside and are also the perfect resource to print and use during road trips and quiet time.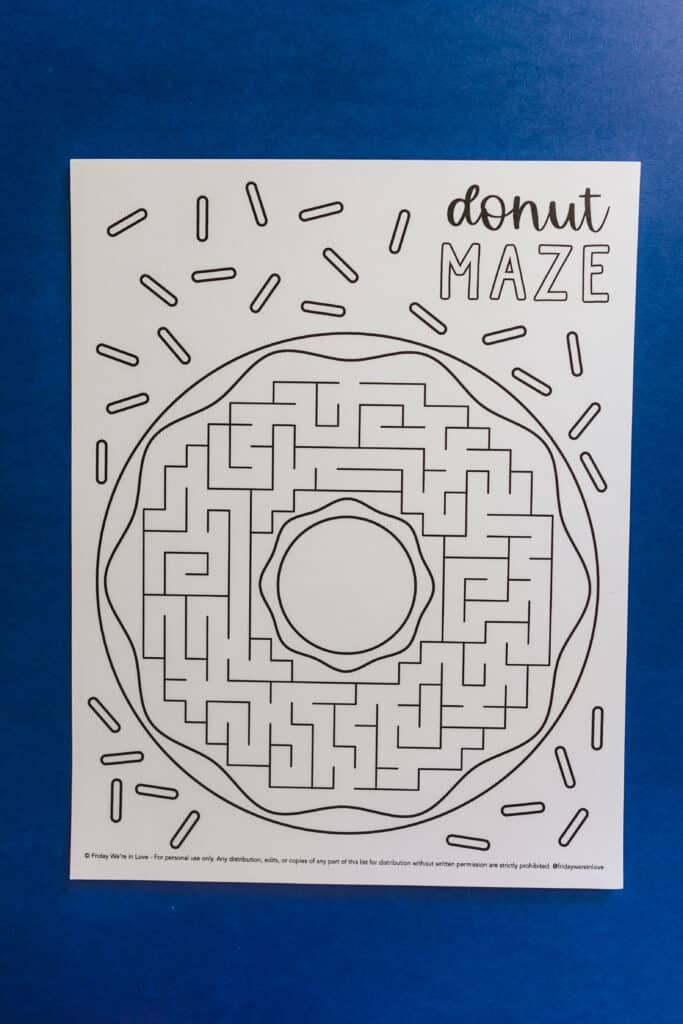 Types of Printable Mazes for Kids
Mazes come in various forms and levels of difficulty, suitable for kids of different age groups. From simple mazes for young children to complex labyrinth-like puzzles for older kids, there's something for everyone. Some popular types include number mazes, alphabet mazes, and themed mazes related to festivals, animals, or popular cartoon characters.
But since we're deep in Camp Mom, we're going to hook you up with more easy mazes and a simple maze activity aimed at preschool and early elementary. 
If you are looking for difficult mazes designed for older children (think middle schooler) I'd recommend grabbing a book of more advanced mazes.
​If you have younger kids, a young learner, or a kid whose difficulty levels fall in the slightly easier maze puzzles, our free maze worksheets are for you!
Where to Find Printable Mazes for Kids
Grab your free printable mazes for kids Right HERE!
We have three free mazes you we'll send straight to your email in pdf file, and you can download, print, and use them over and over again!
​The 3 different mazes include:
– Donut Maze:
Follow the circular maze shape and find your way past the donut hole to solve this maze!
– Butterfly Maze:
Follow the butterfly wings to get your way out of this nature-themed maze.
– Starfish Maze:
Take your maze to the beach, or bring a little beach home with this star-shaped maze printable.
Meant to be seasonal mazes perfect for any time of the year, but are great for summer activities for kids!
​Grab Your Free Mazes Right Here!
Just input your email and we'll send the pdf file right to your inbox!
* Please note many email clients auto-download printables as soon as you confirm your email. So please double-check your downloads folder, as the download file may likely be sent there.
How to Integrate Mazes into Your Child's Learning Routine
Integrating mazes into your child's learning routine can be a fun and easy process. They can serve as excellent educational tools when used alongside standard curriculum activities. For instance, alphabet mazes can help your child learn letters, while number mazes can aid in understanding and sequencing numbers.
Also, include them in themed weeks or summer fun. Why not go get a free donut on National Donut Day, and also solve the free donut maze printable? It's a great way to add some fun and celebrate a theme. 
Tips for Solving Mazes
It's important to guide your child on how to solve mazes. Encourage them to trace the path with their fingers before using a pen or pencil. Also, teach them problem-solving strategies like the right-hand rule, where they continuously follow the right-hand wall and eventually find their way out of the maze.
Printable Mazes as a Fun Group Activity
Printable mazes can also be used as an exciting group activity. Having a 'maze-solving race' can foster teamwork and competition among children. It encourages children to communicate their strategies, work together, and appreciate each other's efforts in finding a solution.
They're also fun to include in a birthday party, or an end-of-year school party too! And since teachers often ask, you do have permission to use these mazes in your classroom for personal and educational use only. Thank you for all you do, and we hope these help provide a fun and free resource for you and your students!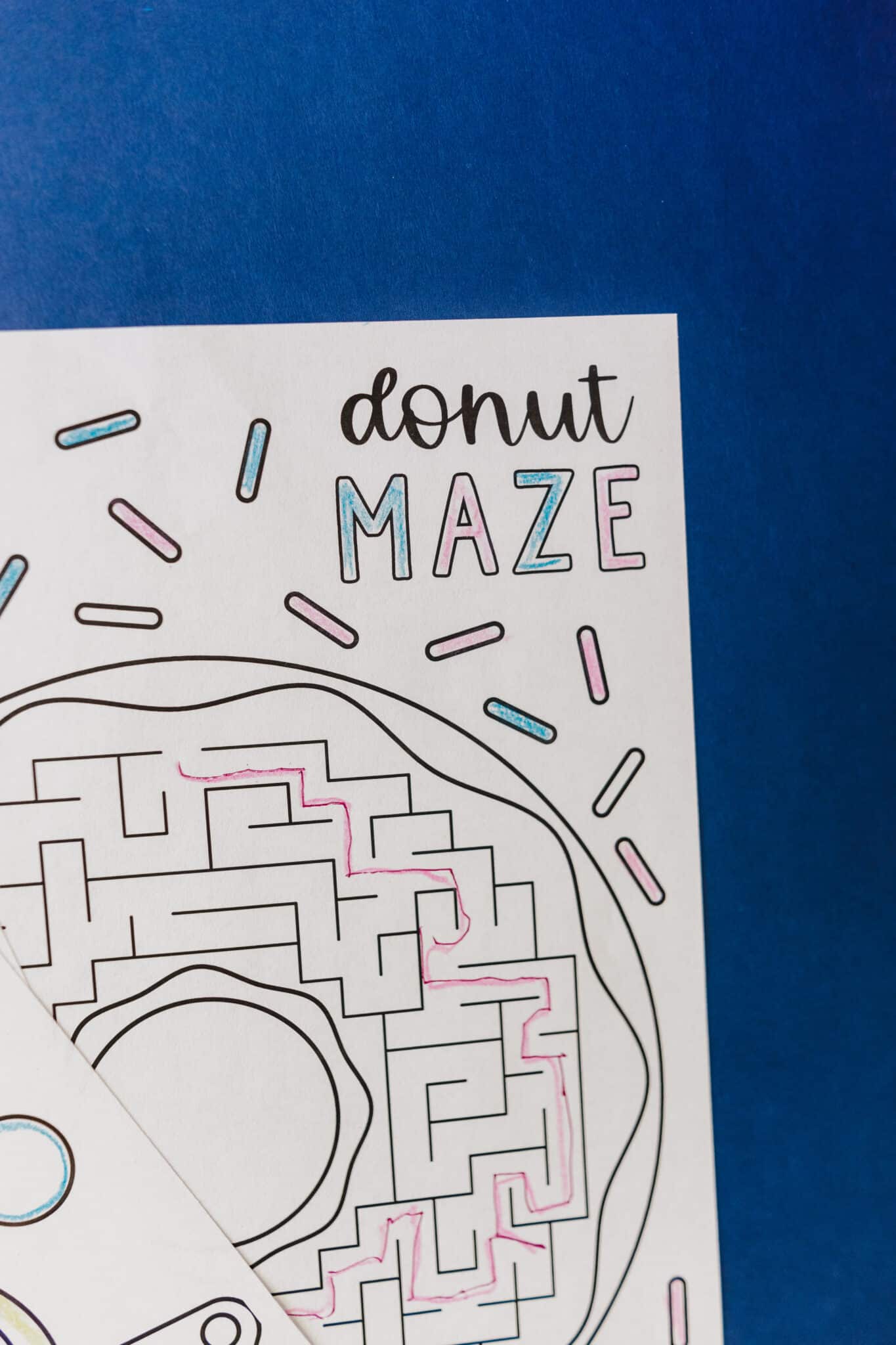 Mazes for Kids Frequently Asked Questions
Are mazes suitable for all kids?
Yes, mazes are suitable for children of all ages. However, the complexity of the maze should be age-appropriate. Younger children may prefer simple, less intricate mazes, while older kids might enjoy more complex ones. These are ideal for preschool and early elementary kids. 
How often should my child solve mazes?
The frequency can depend on your child's interest and the benefits you want them to gain. Ideally, incorporating mazes into their weekly routine could offer them the best learning benefits.
Are printable mazes eco-friendly?
Printable mazes can be eco-friendly if used responsibly. Consider printing on both sides of the paper, using recycled paper, or laminating the mazes so they can be used multiple times with erasable markers.
Fun Educational Activities

Printable mazes for kids provide an enjoyable way for children to learn and develop important skills. They can be easily integrated into a child's routine and offer many bonus benefits, from cognitive enhancement to the improvement of problem-solving abilities. Don't forget, the aim is not just to solve the mazes, but also to have fun in the process. Now, it's time to print some mazes and watch your child's excitement and curiosity come alive!
Like these free printable mazes for kids? Be sure to check out these fun resources too:
Nature Scavenger Hunt + Free Printable!
Scavenger Hunt for Kids + Free Printable!
Dinosaur Coloring Pages: Oversized Dinosaur Coloring Page Printable
Get 365 Date Ideas!
We want to help you have the best date nights ever! Grab this FREE printable with 365 date ideas, a date for every day of the year so you never run out of ideas!