Good Parenting? The Simple Litmus Test
There are a million ways to raise a child, and this leaves many wondering what good parenting looks like. Here's a simple litmus test to let you know if you're practicing good parenting and doing what's best for your kid!
Someone once described parenthood as a roller coaster of ups and downs. I'd have to agree, it's mostly a thrill ride with a lot of smiles. But there are often pits in my stomach. There are moments I'm downright terrified. And getting on the ride caused the same amount of anxiety and thrill as it does on a roller coaster.
Good Parenting
I'm still here adjusting to two children. Most days I'm smiling and thrilled to be on the ride. But there are definitely days I stop to question if I'm doing okay. I mean they seem to still be alive growing, so I often pat myself on the back. Keeping them clean, fed, and alive definitely counts for something! I mean alive is truly the ultimate goal when you have an adventurous toddler and baby.
However, I'm striving to raise good adults, which means I have to do more than just keep them alive at this point. Through every toddler meltdown and every baby diaper change, I'm often asking myself if they are developing into good kids who will turn into good adults. and I've created a new litmus test for parenting.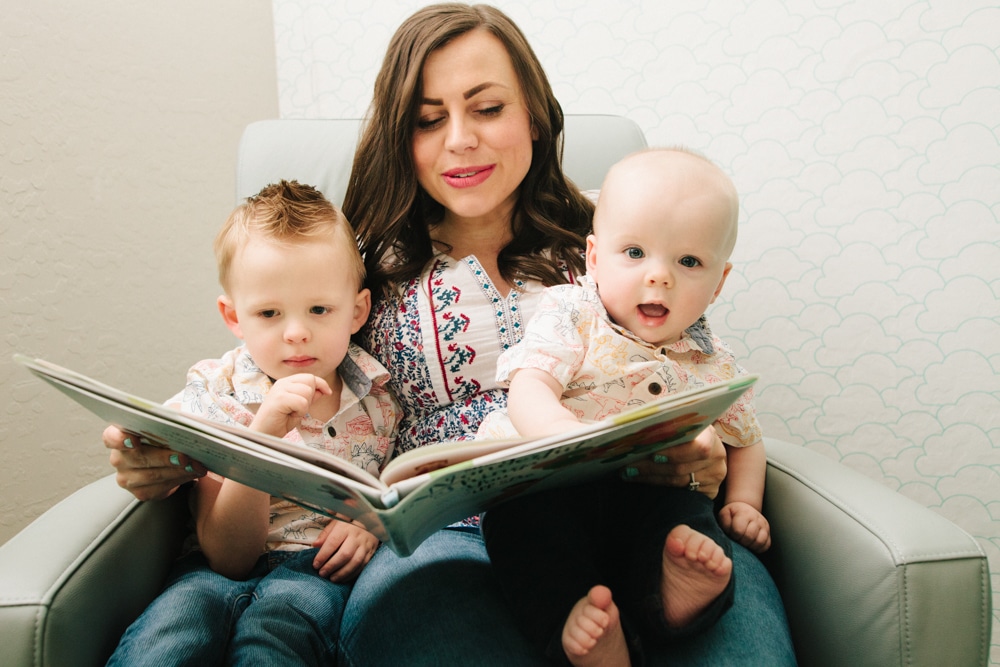 Am I Doing a Good Job Parenting?
Each day I look at those two little people who don't give me a lot of feedback just yet. I hope I'm giving them what they need emotionally, mentally, spiritually, and physically. Often, I stress if I feed them the right foods in the right variety. I worry that I didn't give enough time and individual attention each day. There are about a billion little things that can give mom anxiety and make her wonder how she's doing outside of just keeping them alive.
But a wise, seasoned mother said something to me that made me feel like I got the gold star of parenting. She simply said, "You're doing a great job! Look how happy your kids are!"
I'm not one that believes in making every day a party, although we do try to do adventures and have fun often. We work and we play together. Some days are family adventure days, and some days are laundry days. But in the mix of me working, our family responsibilities, maintaining a home, and all the things I worry about daily, I'm now using a new litmus test.
My Good Parenting Litmus Test
Are they happy?
We work, we play, we do a billion things. And at the end of it all, are they happy?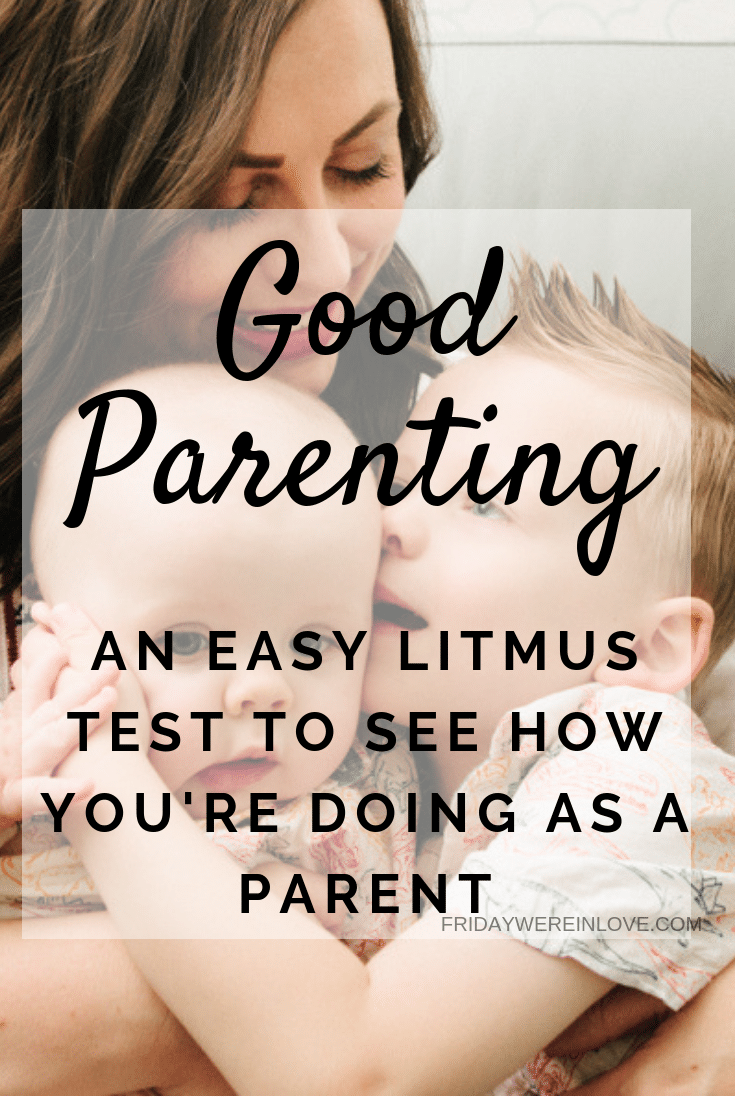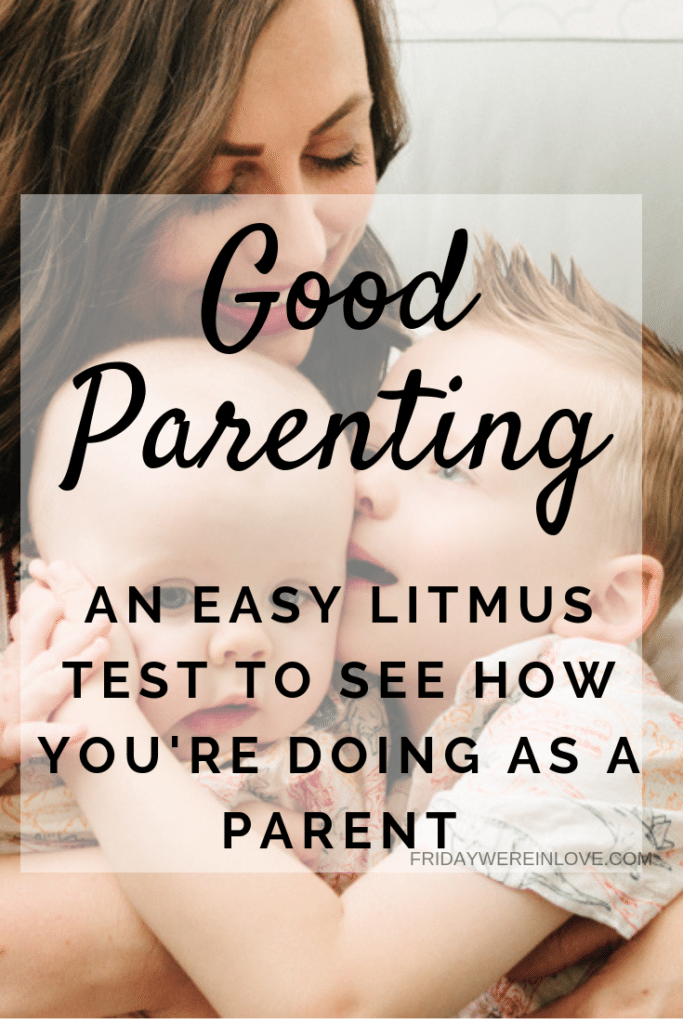 At least in this season of life, I have two little boys who are happy way more than they experience negative emotions. There's a lot of smiling from my baby. There's a toddler who has learned to say thank you and I love you and does it so many times a day I lose count.
They may experience discipline and scraped knees. But they bounce back quickly and I see well-adjusted kids learning to love life and find more joy and happiness than sadness.
So even if I bought that fast-food meal and maybe shorted a few moments of quality time today, I'm telling myself I'm doing a good job. Because they are happy, and that is the culmination of doing enough right to disregard my million imperfections.
Photos: Photography Hill
Like this good parenting test? You may like these parenting posts too:
10 Mess-Free Fine Motor Skills Toys and Activities for Toddlers
Preparing Your Older Child For a New Baby: 16 Ways to Make the Transition Easy
Best Toddler Toys They'll Love and Play With
Get 365 Date Ideas!
We want to help you have the best date nights ever! Grab this FREE printable with 365 date ideas, a date for every day of the year so you never run out of ideas!