DIY Puppet Theater: Create Your Own Puppet Show Stage
Create your own puppet show stage with this DIY Puppet Theater that only takes a few dollars and a few minutes to make!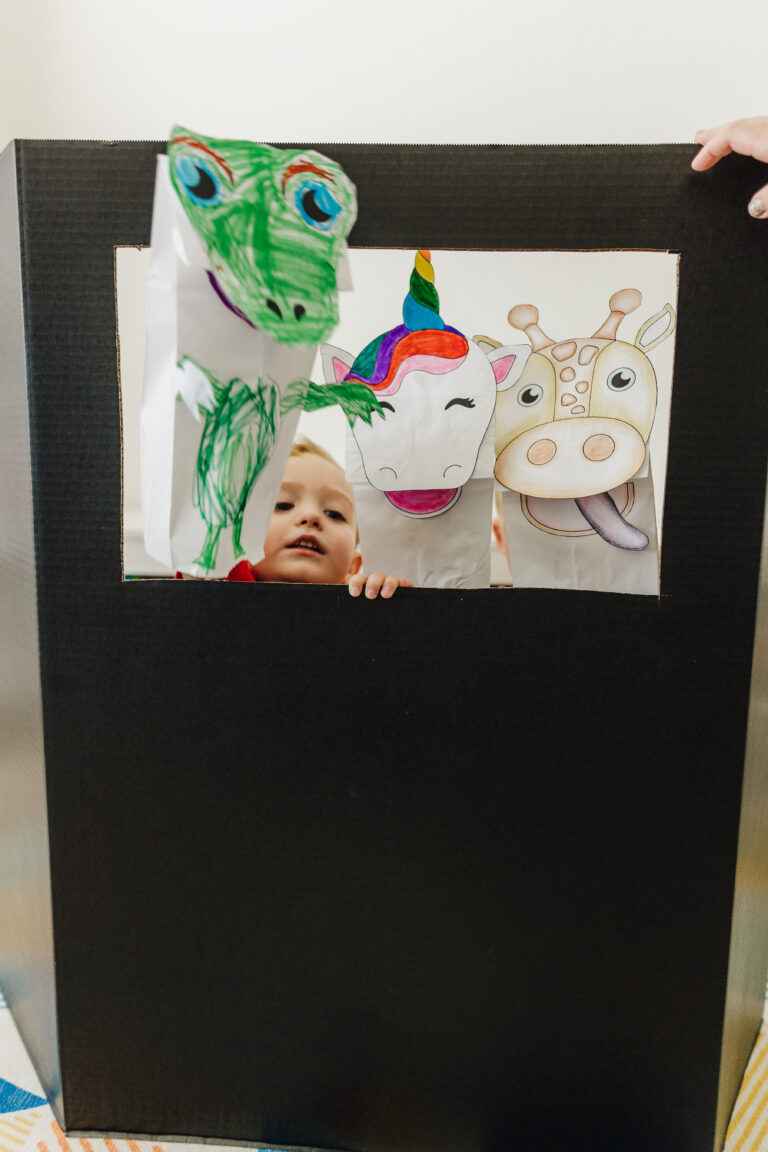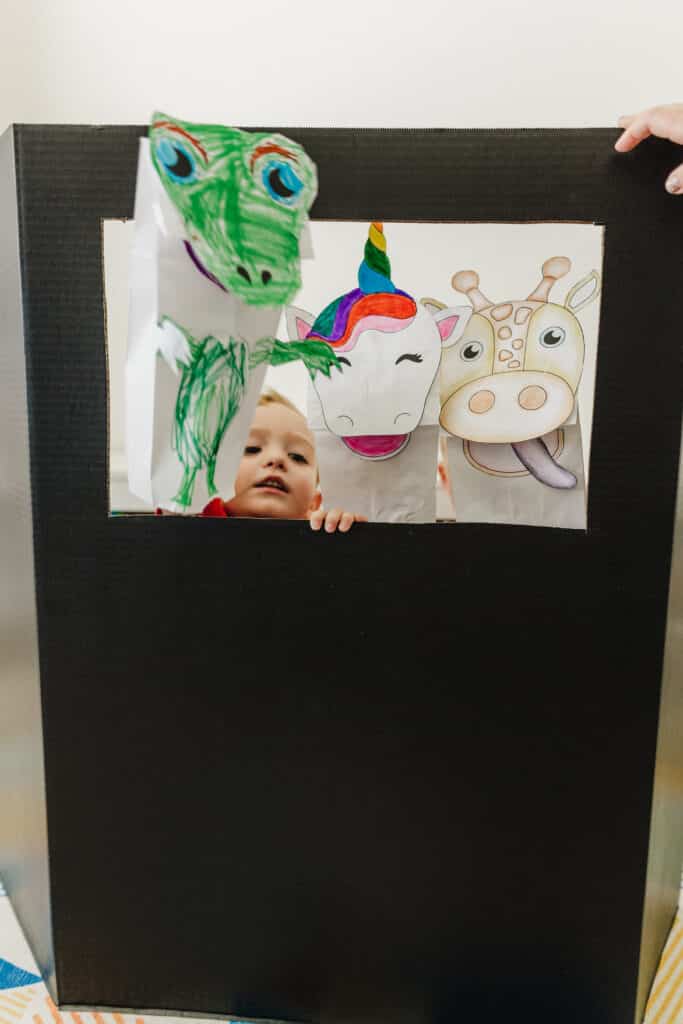 First of all, make sure to grab our FREE paper bag puppet templates here! You'll love these to use in performances with your DIY puppet theater!
We've been to a children's play center that had the THIS Melissa and Doug Puppet Show Stage. My kids had so much fun playing with it!
I know they'd love to own one, it's a great toy that invites all kinds of open-ended imaginative play. But the space it would take up in our home was a no-go. So, I instantly decided creating a DIY Puppet Show Theater would be a great idea! I mean why not create one that could collapse and fit under a bed/couch or in a closet? I'm so thrilled to share how easy and fun this came together!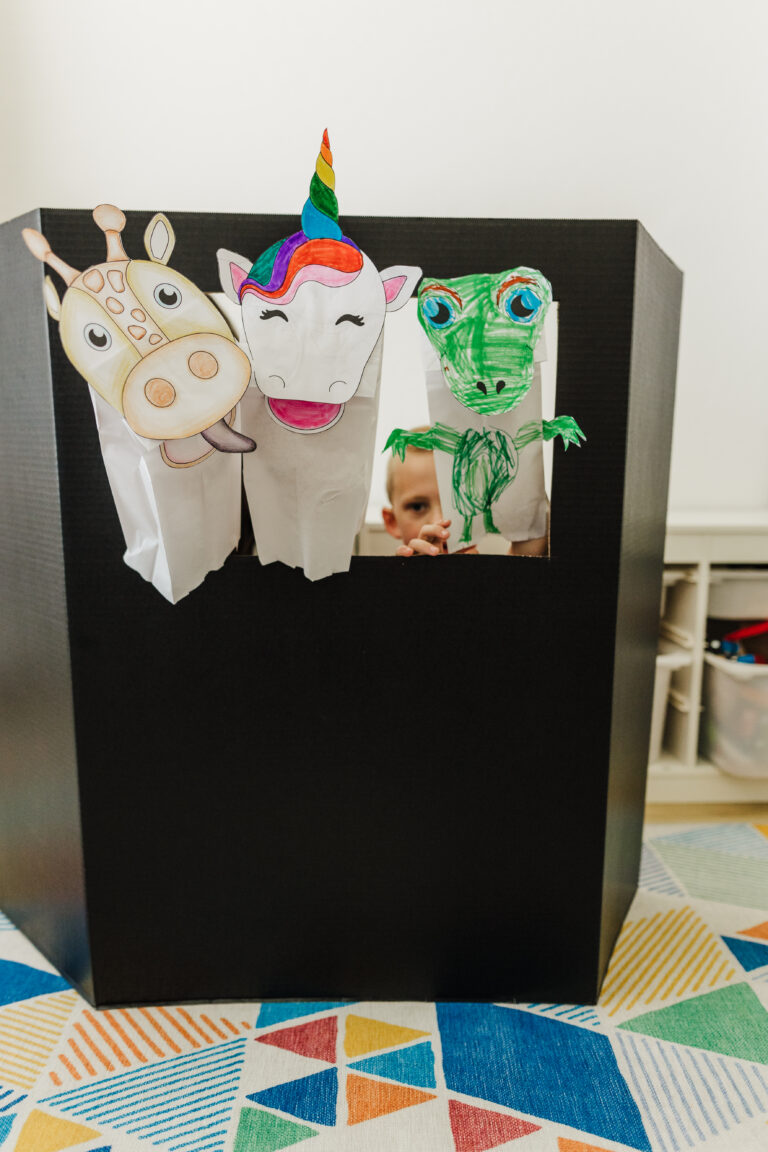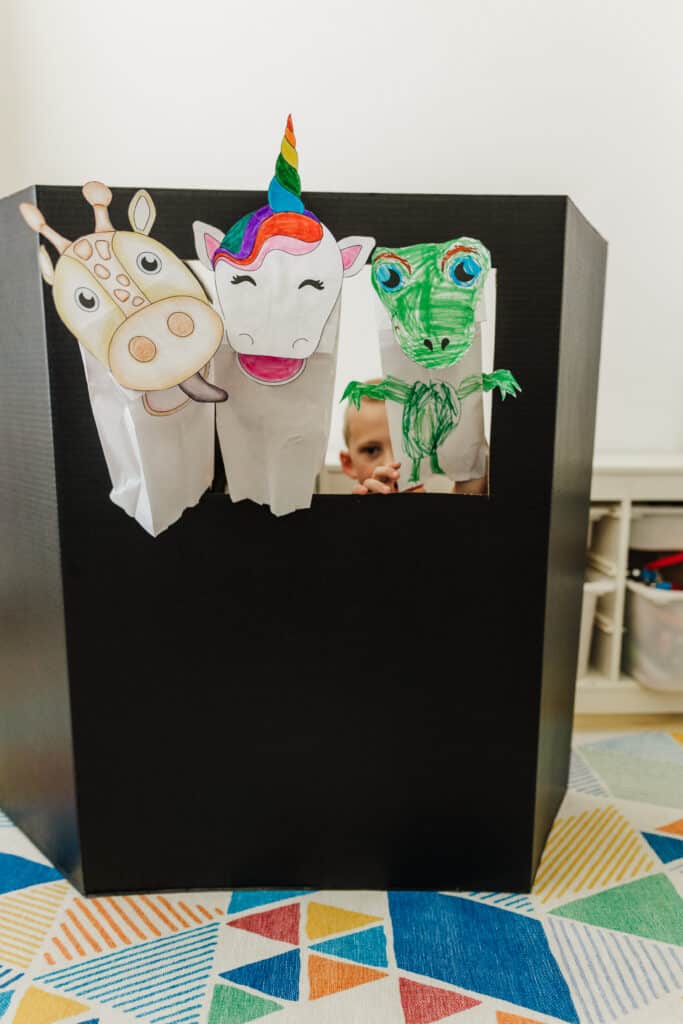 DIY Puppet Theater
Guess what, creating your own puppet show theater is something super easy to do. Even if you're not a crafty person, this one is so simple! Plus, it's something kids will love and play with on repeat!
It wasn't rocket science. (Even though I did solicit the help of my husband who happens to be a former rocket scientist). It only took a few simple supplies, a few dollars, and a few minutes. That's it to create a puppet show stage our kids love and adore!
Here's how you can create your own puppet show stage too!
Yield: 1 DIY Puppet Show Theater
DIY Puppet Theater: How to Create Your Own Puppet Show Stage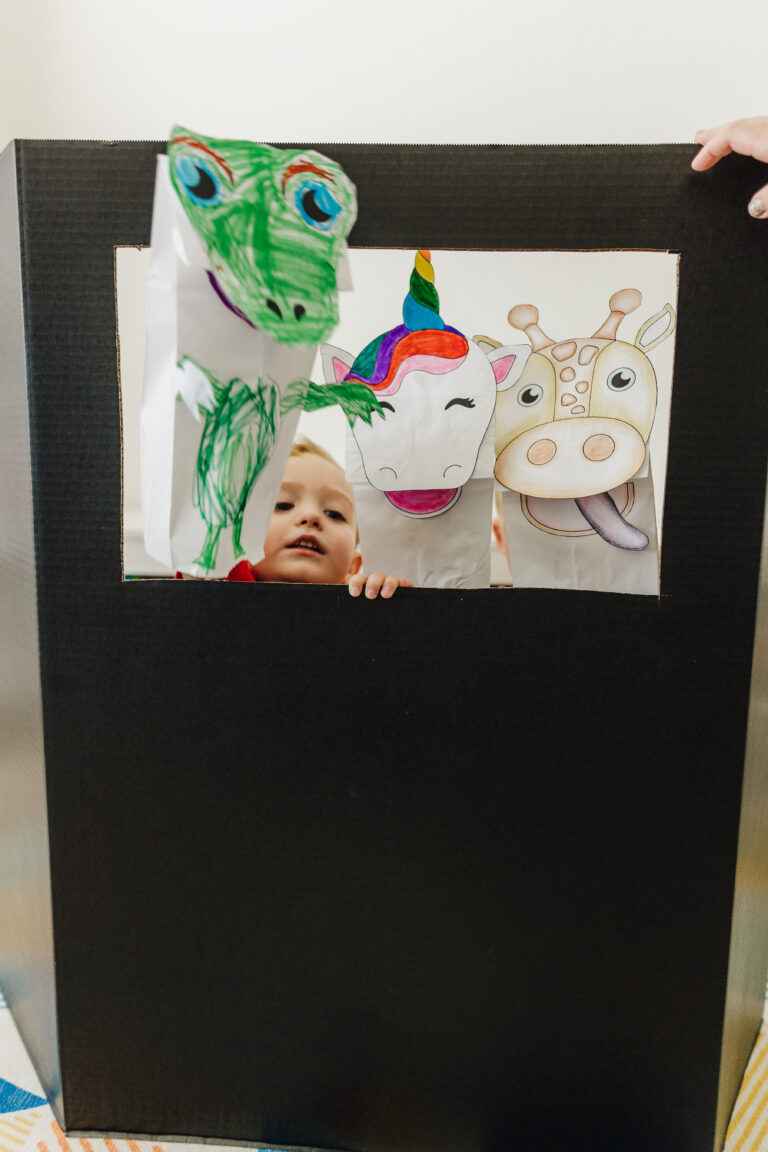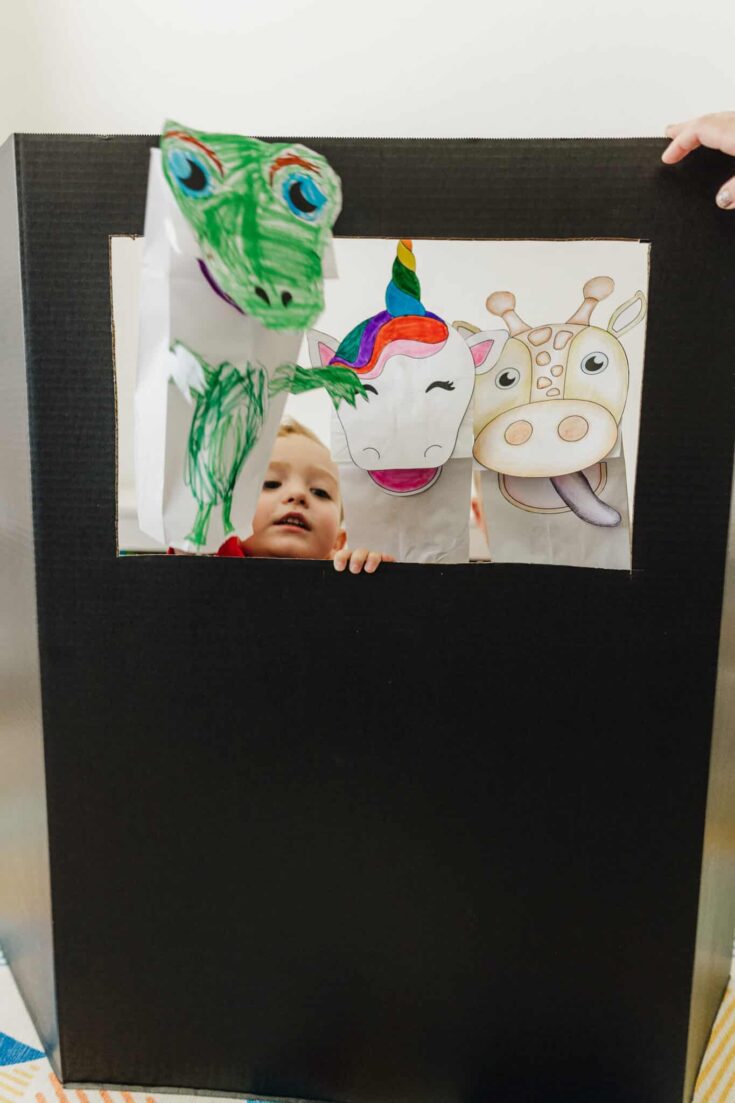 How to set the stage and create your own DIY puppet show theater.
Materials
Instructions
Choose the best height for the window. You'll want the window to cover most the performer's body, but not be too far up for kids to reach their hand/puppet through.
*It's often about 5 inches from the top, but if you have shorter kids, a little lower may be ideal.

Grab your ruler/level and trace the puppet theater opening. I'd recommend you leave about 2-3 inches from the sides and the top.

Use the razor blade/box cutter and carefully cut our the box you drew.

Grab the cut our section and before you discard it, cut it into two long strips to use as anchors on the DIY Puppet theater. This will keep it from tipping over.


Tape the support strips on the inside of the fold. Make sure they're on securely and will hold the puppet show stage in place even as little bodies move around behind it.

Recommended Products
As an Amazon Associate and member of other affiliate programs, I earn from qualifying purchases.
It doesn't have to be perfect! This is one of those things that you may use for a day or two, or may keep for a few years. It's inexpensive and easy. Plus, you can always recreate it if it gets bent or broken.
Be sure to grab our FREE Paper Bag Puppet Templates and instructions. They'll enable you to create your own paper bag puppets to pair with your DIY Puppet theater!
Like this fun activity for kids? Be sure to check out these posts too!
Board Games for Kids: The best board games for 5-10 Years Old
Playdough Mats: Free Printable Play doh Mat Templates
Get 365 Date Ideas!
We want to help you have the best date nights ever! Grab this FREE printable with 365 date ideas, a date for every day of the year so you never run out of ideas!