Information and an honest review of Lagoon Park in Utah, including kids rides, adult rides, Lagoon price, and how to make the most of a day at this Utah amusement park!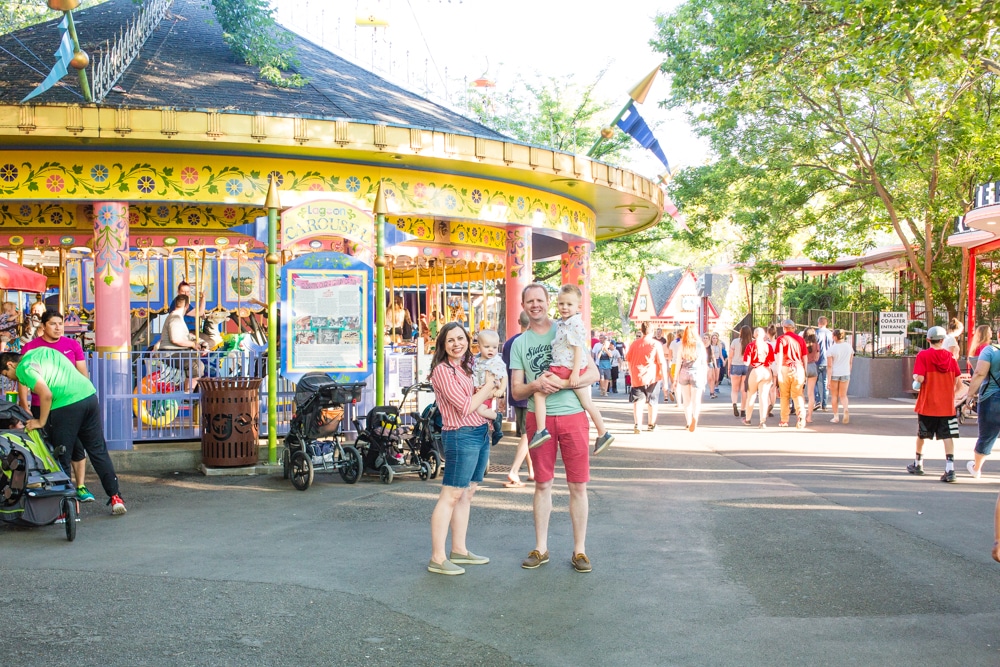 Lagoon Park Date Info:
Date Info:
Lagoon Amusement Park
Lagoon Park Price: $65 for adults, $47 for youth without any discounts
Location: Farmington, Utah
Website: Park and ride info can be found on their website
Time: I'd plan an entire day! Get there when it opens, and don't be surprised if you stay until closing!
Tips: They have discount tickets if you get a GetOut Pass! You can also get an even bigger discount if you do a group rate with a group of 25+. Check out local offers, they always have several.
I'm marking this as a family date, but it counts as a couple's date too! We had enough time alone enjoying Utah's amusement park that I feel like is the best-kept secret, that I'm calling this a date night too!
We had the best time having a family reunion in Utah this summer! I grew up in Utah, but my parents moved to Arizona when I started college. I love Arizona, but I miss summer in Utah. It's the most beautiful place with the best weather pretty much all summer long!
At one time, the entire family lived in Arizona. But I've had two siblings move their families to Utah the past year, and it was a great excuse to plan a family reunion to soak up the Utah summer! At the top our list was something we used to do whenever aunts and uncles came to town: Head to Lagoon Park in Farmington.
Amusement Park in Utah
I haven't been since I was a teenager. In fact, my last trip was part of high school graduation. I had such a fun time riding roller coasters and enjoying the park back then, and have fond memories from my childhood. But I'm quite a bit older now, and I've been to many amusement parks in my life at this point. Plus, we plan a regular Disneyland trip at least once a year. I was nervous about how Lagoon would compare as an adult.
Is Lagoon Park Worth the Price?
It was Jacob's first time, and he wasn't expecting much. But I think he said it best when he remarked: "I wasn't expecting a Six Flags style park in Utah!" I couldn't have agreed more, it was less crowded than most amusement parks, park cleaner, and it was adult and kid-friendly!
So yes, Lagoon is definitely worth the price!
Lagoon for Kids
I think it's safe to say everyone will have fun! There are areas for kids with plenty of rides for toddlers. My three-year-old and his bestie cousin had the time of their lives going on ride after ride in the kinder area.
I was impressed with how much they've built up Lagoon for kids! It's full of rides and play areas for preschoolers and toddlers. If we lived nearby, I would so own a season pass just to wear my kids out regularly.
Lagoon Roller Coasters
The Lagoon roller coasters are really impressive! They've added quite a bit since I was a teenager, and I was impressed back then!
Cannibal is the best ride, and the most popular and crowded. It's a thrill ride for sure, and one I'd recommend hitting early or during mealtimes. I would have ridden it all day had that whole parenting thing not been in the equation.
The other coasters are all fun too, and if you can't handle upside-down coasters, the classic wooden roller coaster built in the 1920s is the perfect ride for you!
There are plenty of in-between rides too. Rides older kids will love. Mellow Skyview rides to overlook the park. Plus, there are shows, food, and carnival games galore throughout Lagoon Park.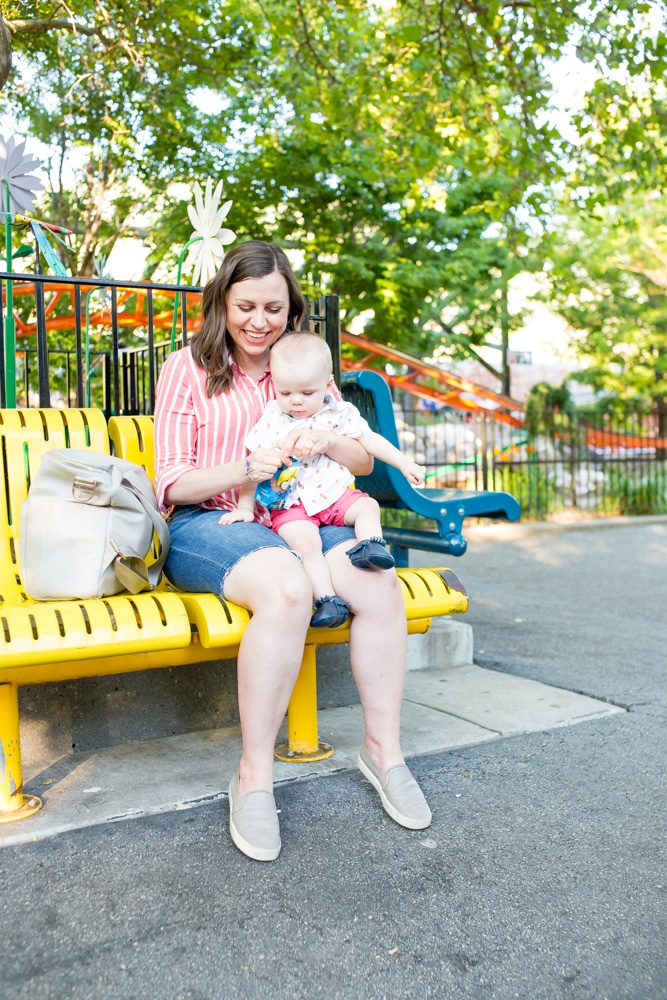 We couldn't get over how much fun our entire family had! It's a great family reunion spot. It would also be a fantastic family date for families of all ages and sizes. But best of all, it's a great date location for couples to enjoy! We had my family volunteer to watch our kids for about two hours of the day. I loved riding roller coasters with Jacob by my side. He's hilarious and shouts on them, always losing his voice and making everyone laugh.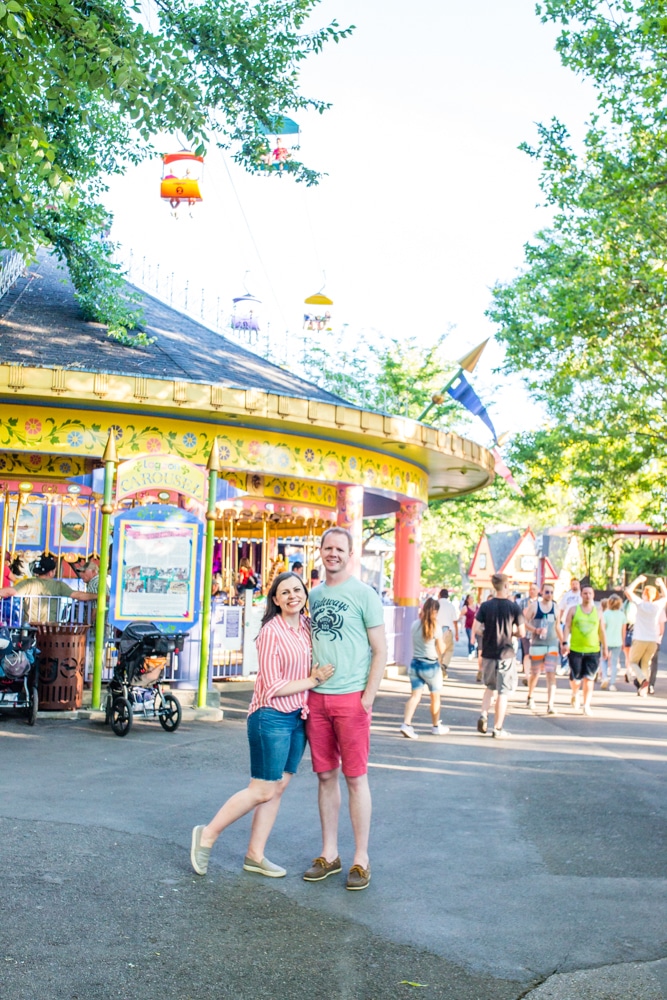 Plus the adrenaline rush is so good for helping you feel more excitement, and more love in your relationship! If you ever get the chance to tackle a thrill ride together, I'd highly recommend it!
Like this Lagoon Park family date idea? You may like these posts too:
Enchanted Island At Encanto Park Family Date
Favorite Place to Get Discount Disneyland Deals
Get 365 Date Ideas!
We want to help you have the best date nights ever! Grab this FREE printable with 365 date ideas, a date for every day of the year so you never run out of ideas!