Getaway Today Vacations: An Honest Review and Our Experience with Disneyland Vacations
We've been personally using and booking Disneyland vacations with Getaway Today for over six years now! Here's a full Getaway Today Review and what has kept us coming back as repeat customers for years.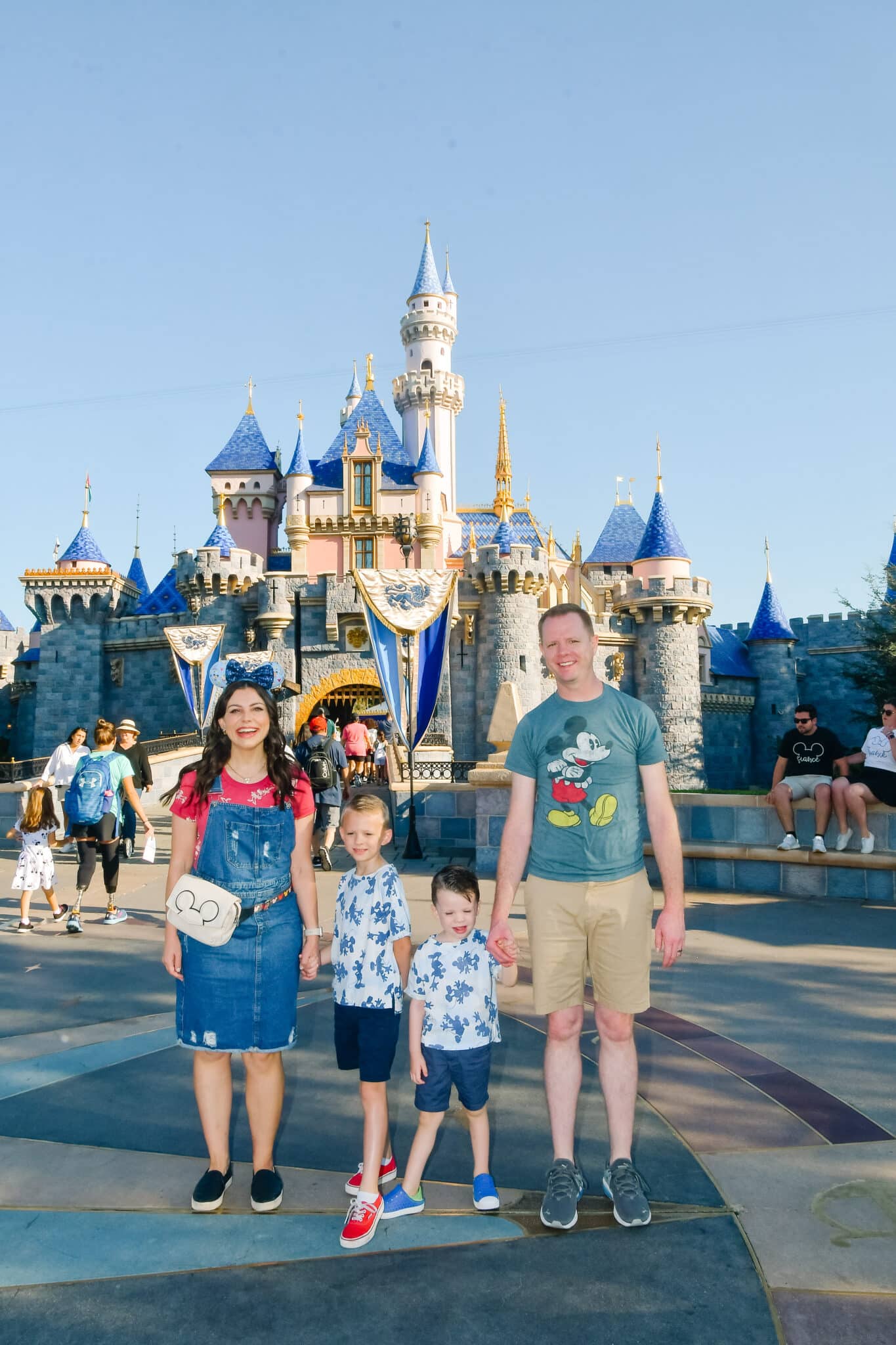 What is Getaway Today and What Do They Do?
Getaway Today is a verified Disney Discount Ticket seller authorized to help you plan and book discount Disneyland vacation packages.

They're known for Disneyland Resort Vacations, and Southern California packages (but do so much more)! They offer amazing discounts for trips to the DISNEYLAND® resort, Walt Disney World, and most theme park tickets and packages! If you want a deal on family vacations, Get Away Today specializes in great deals to make the dream vacation a reality.
Here's a breakdown of what they do.
Is Getaway Today Legit?
Yep, they sure are! They are an authorized discount Disneyland vacation dealer. They've been a trusted partner and have been offering rare Disney discount deals for almost 40 years!
Get everything for booked in one setting and get a deal with a vacation package! They'll help you book your park tickets, make your park reservations, and book a hotel that works for you. They can book directly with Disneyland hotels, and they have relationships with almost every other hotel around each of the Disney parks. You can book online, or call an agent 1-855-GET-AWAY (be sure to tell them Friday We're in Love Sent You to save more $) and they will help you choose the best package for your trip and save you tons of money while they do it!
They also can save you money with airport shuttles, dining deals, and so much more! Seriously, I've been shocked every time we book how much they save us and how helpful they are!


Do you already have hotel reward points or a friend you're staying with? You can get Discount tickets only for at least two days at the park. Tip: They offer trip insurance and may auto-add it to your tickets. Just be sure to unselect it and you'll see a deal with a price better than buying directly through Disneyland/Disneyworld.

Are you a pass holder? Maybe someone gifted your Disneyland tickets but you still need a room to sleep in. You can find all kinds of hotel deals if you just need a place to stay. You'll find tons of additional savings and perks even if you're only booking a hotel room.

Check out our list of Hotels Within Walking Distance to Disneyland to see details on all your options and how far each is from the Disneyland gates.
Getaway Today Disneyland
Guaranteed best price

This is my favorite feature! Getaway Today guarantees the best price. If a promo comes up after you've purchased a package, give them a call and they'll update your price. I'd had friends get refund days after finding a bonus-free day deal.
Call any time, they'll price adjust and help you get THE BEST DEAL and they guarantee it! Plus, don't forget the Getaway Today Promo Code FRIDAYLOVE to save an extra $10 off your package.

Deals and promos

We love to get that bonus-free night at the hotel. I really love when there is a buy so many days at the park and get a bonus day free. And I love it, even more, when I can get both of those. They almost always have deals and promos and filters you can look for them to take advantage of! There always bonus deals and promos with Getaway Today vacations!
Once again, we always have the promo code FRIDAYLOVE which will save you $10 off a package.

Layaway Plan and Flexible Payment Options at No Extra Cost

My favorite thing is the layaway plan at no extra cost! Hey, they know this is a big purchase and it can feel very overwhelming to come up the cash all at once. That's why they have a really amazing layaway plan without any layaway plan fee! It's $175 down to lock in the deal and book your trip. From there you just need and pay off the trip and make your final payment two weeks before you travel.
I personally use this whenever I find a great promo. We put at least $175 down, and then pay the rest before our trip. A lot of families love to add a little from each paycheck. Some include a bonus or tax refund. It just feels so much more approachable to do it in more reasonable payments than do it all at once.

Bonus Perks

You'll find these mostly with travel partner hotels. Select hotels waive so many fees and offer bonuses that come only through booking with Getaway Today packages. Many include free breakfast, discount parking or free parking rates, extra day free, late checkout, and exclusive discounts. We've had hotels add on free gifts for a birthday, they'll include shuttles to the park at no extra cost, and let us park our cars all day on the day of checkout. Some that have water parks at the hotel waive the extra cost when you book through Getaway Today. The bonus perks really add up!

Peace of Mind Plan/Trip Insurance

This is optional, and it's something you can't get anywhere else! The Getaway Today Peace of Mind Plan gives you a backup in case you need to change your travel dates or cancel your trip. For $75 you have trip insurance that lets you cancel your trip and get your money back. It's completely optional, but it's a nice feature if you have uncertainty about your trip dates.
Free Travel Guide for Getaway Today Vacations

You'll be saving money, and you pick up a free travel guide too! Their staff does at least one trip a year and stays up to date on everything in the parks. There are Disneyland, Disneyworld, other travel locations, and cruise staff experts who are a free phone call away to help answer any questions big or small!

Here's an email I received two days before my last trip with tons of helpful links and information.
Customer service every step of the way

If you have any questions or issues, they have customer service ready to help! We had one hotel add a charge when we went to check out, and I was able to call and have Getaway Today clear it up on the spot! They will fix any problems and answer questions.
But they also send emails reminding you when your trip is coming, when it's time to book reservations for the park day and how to do it, what to double check, etc. They have it down to an art with all the help and support so you're set at the perfect times with everything you need to know!

Run by some of the best people

I'm not kidding when I say my travel agent has become a friend! She knows we book once a year and go every September. She remembers my family and has been the most amazing resource to help me choose hotels and plan all the Disney magic.
I've worked with them as an affiliate long enough to meet most of the staff, and they are legitimately the most passionate people who just want people to have great vacations and get good deals without worries.
Other vacation offerings
They do Disney destinations really well, but there are so many vacation destinations they offer with the best price guarantee and amazing resources.
Universal Studios Hollywood /Florida
Legoland Discount Tickets and Packages
Most Popular Attractions with Theme Parks!
Mexico Travel Packages
Hawaii Vacation Deals
A Lot More!
I am an affiliate, but I'm also a customer. We have loved used Getaway Today for our vacations, we know you will too!
Like this Disney vacation post? Be sure to check out these posts too:
Get 365 Date Ideas!
We want to help you have the best date nights ever! Grab this FREE printable with 365 date ideas, a date for every day of the year so you never run out of ideas!