ASU Open Door Night: Guide to ASU Open Door Tempe
Guide to ASU Open Door Night
Family Activities in Arizona Info:
Night of the Open Door
Price: Free
Location: We went to the ASU Tempe campus, but there's one each year at each ASU campus location
One of my favorite childhood memories is growing up about 15 minutes away from a major university. My parents were both alumni and had an affinity towards it, but even if they weren't, I think they still would have really made an effort to plan family outings and utilize resources of the local university.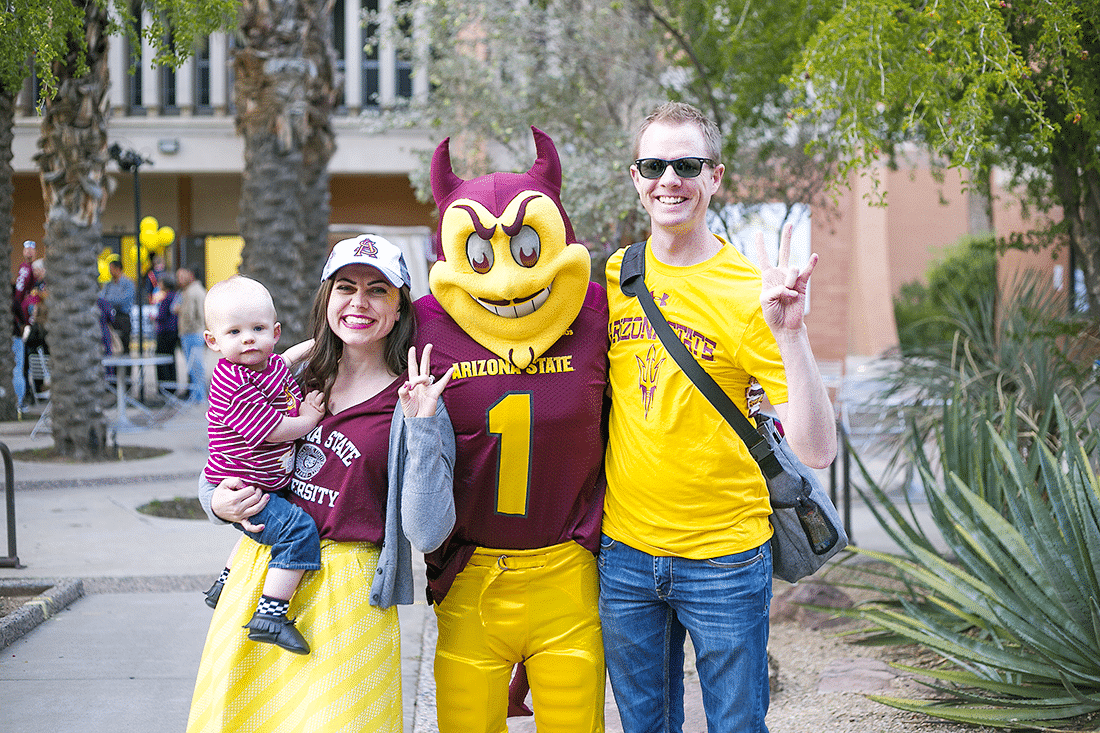 Free Family Outing at Your Local University
I really love the family outings/family dates we used to do. There was a famous creamery we'd get ice cream and the world's best chocolate milk. They would take us to see the traveling art exhibits. Also, they made sure we each attended a few sporting events, and when special events would happen, we were there as a family!
As an adult, I can appreciate all the more that I've seen the Imperial Tombs of China and hundreds of Terracotta Warriors just because my parents paid attention to what was going on at the local university and believed in letting their children be exposed to higher education and all it has to offer early.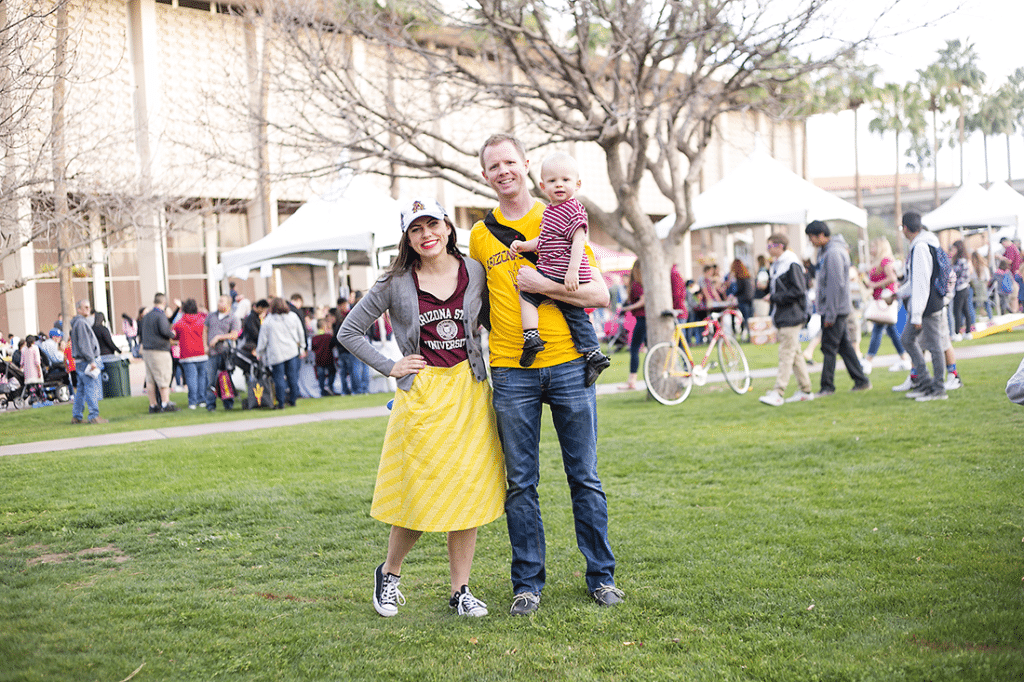 Now that I'm a parent I can't help but understand why my parents cared so much about pointing us to college at such an early age. They wanted that exposure whether we attended that local school or not. Jacob and I both feel it's important to help our kids see what the world has to offer. And also to be exposed to as many academics and careers as possible. It's a great way to help point them toward the future.
ASU Night of the Open Door Tempe
We are pretty darn lucky to live next to one of the top 10 largest universities in the U.S.- Arizona State University! The president has such a vision for the school and is always growing, expanding, increasing ranking, and creating amazing opportunities. I had a chance to speak with Dr. Crow at an event while I was doing my master's degree at ASU. I've always been so impressed by that man!
Jacob attended ASU for his engineering degree and is so grateful for such a forward-thinking university that has the latest technology and so many study options. We love our maroon and gold, and it's something we plan to share a love of with our children.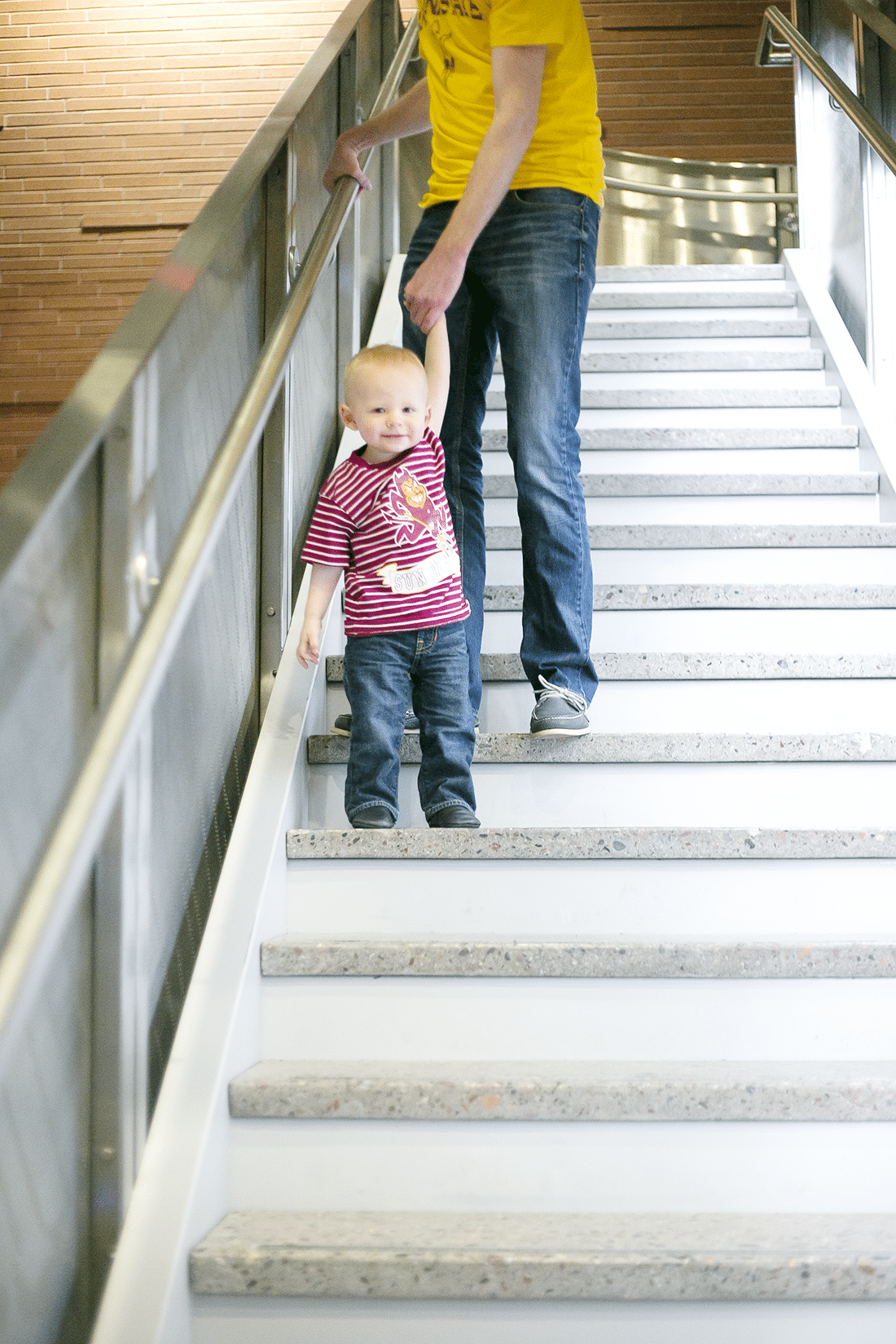 ASU Open Door Tempe
We recently went on one of our coolest family dates ever attending the Night of the Open Door at the ASU main campus. They do one on each campus throughout the Phoenix Metro, and it's a family friendly night where the school shares some amazing things going on to the public.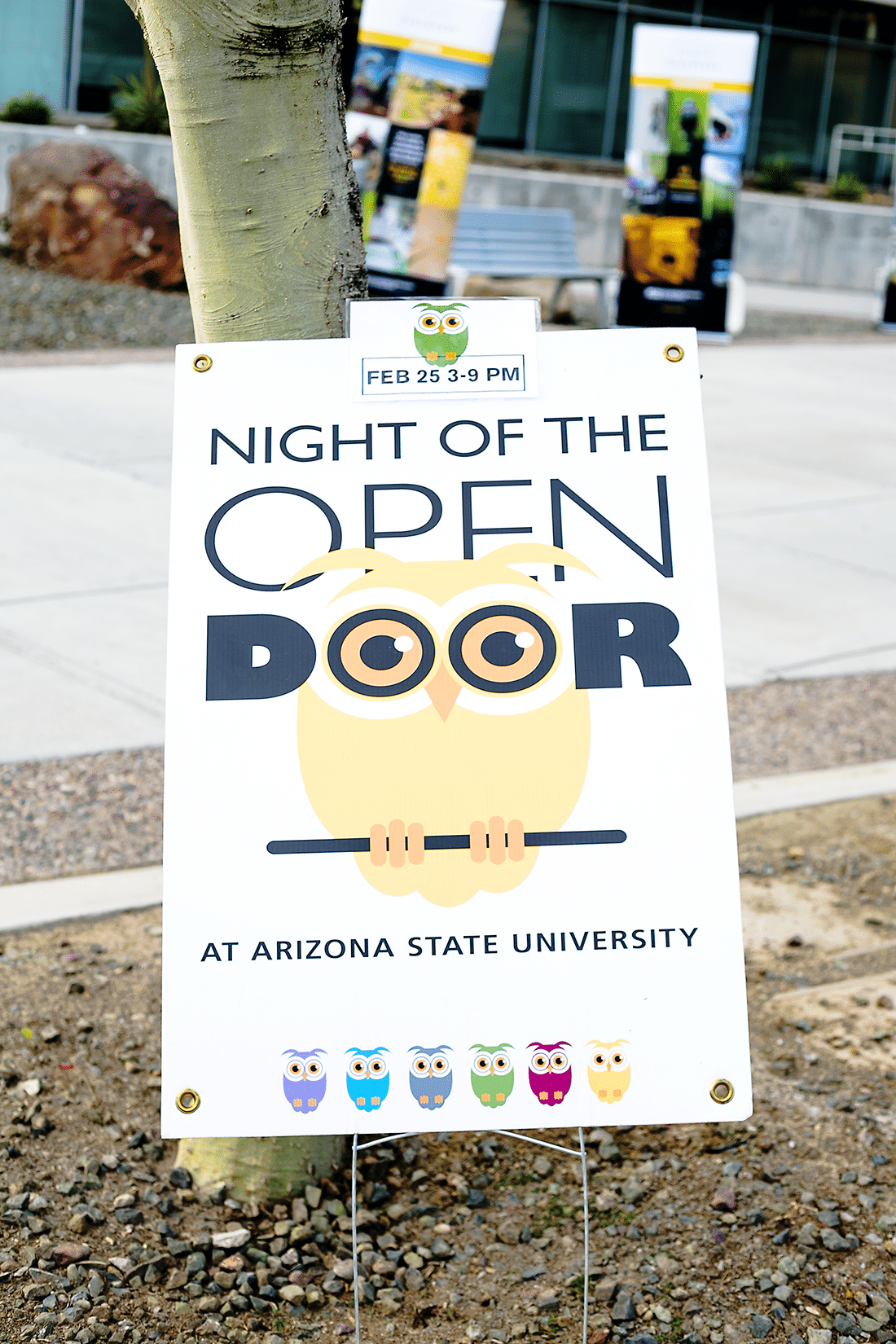 We're talking we saw how ASU is involved with the Hubble Telescope. We also met the people who study the images, some of the latest robotics being built, some of the latest in Biodesign (and STEM careers that go with studies). And that's just to name a few from the science building!
We let Jacob choose our route this year, which resulted in a science-heavy outing. It was fun to see all the amazing things! And, as our kids get older, we'll let them tell us what they want to go see more of!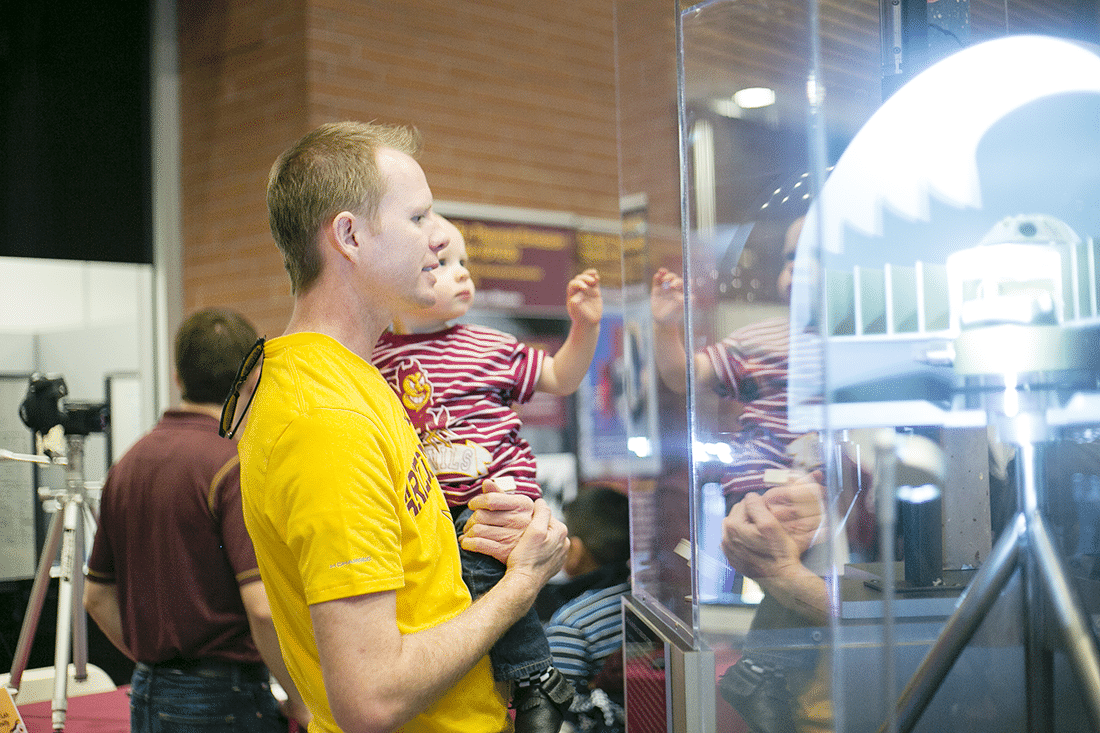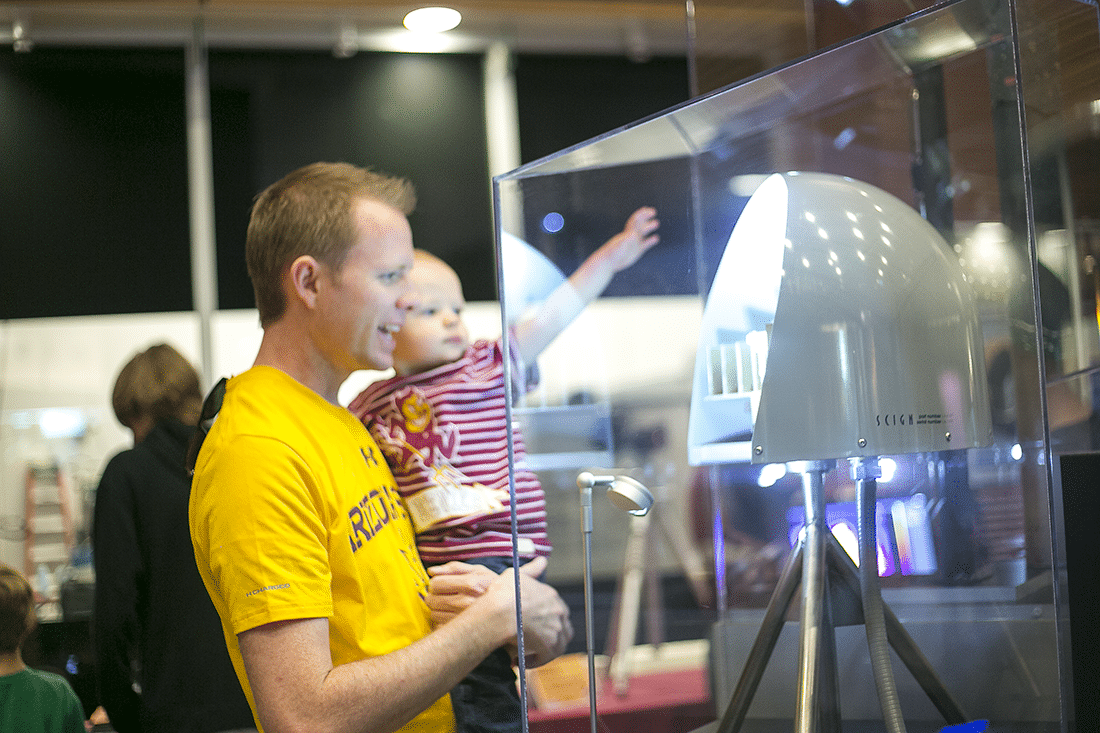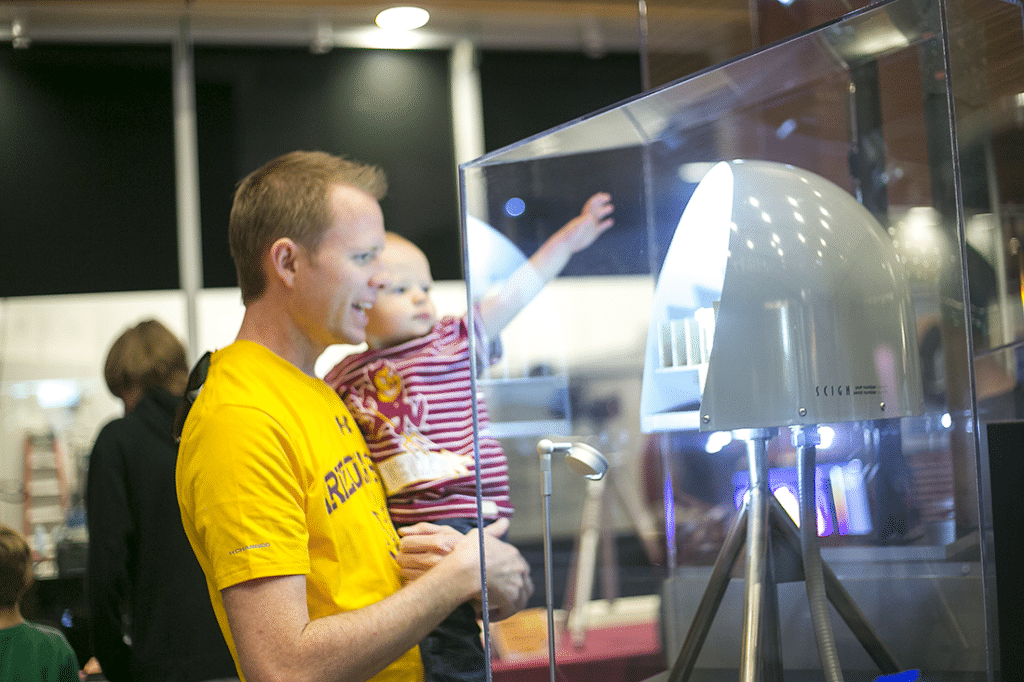 There were blow up slides, balloon animals, snacks, coloring books, games, food, meeting Sparky (the Sundevil mascot), and so much more all for free!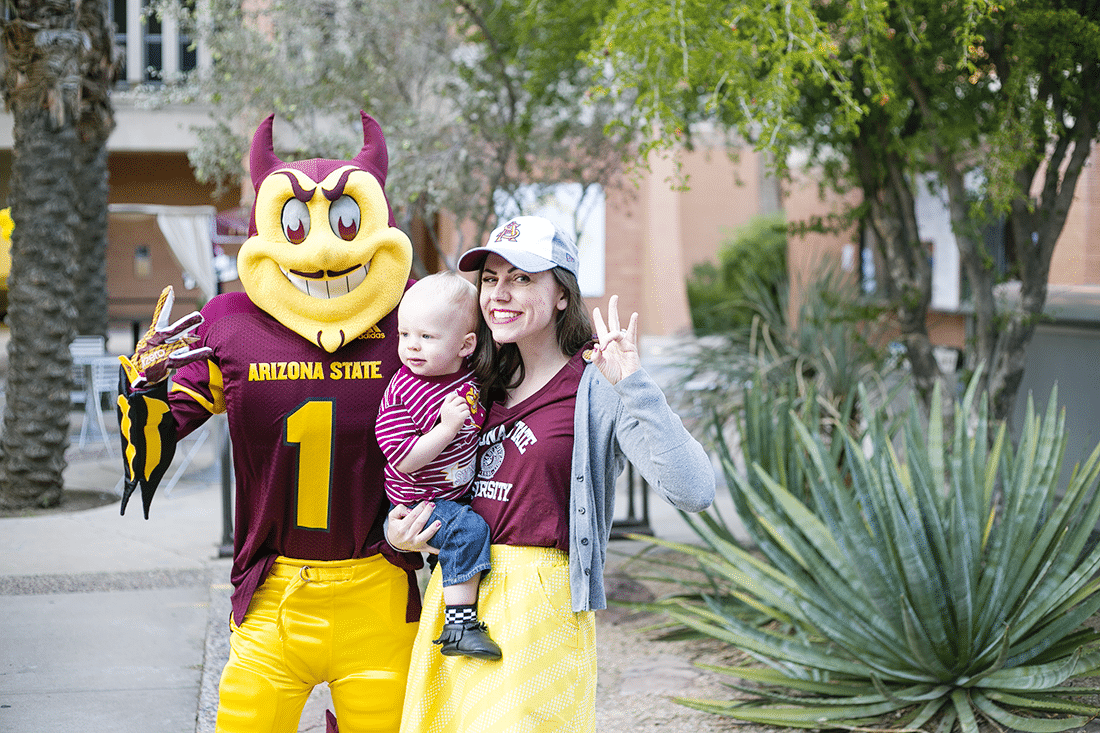 It made me stop and reflect upon my memories as a child soaking up university events. Truly, it made me want to find out more about date ideas for me and Jacob. But also find family dates and events we can attend on campus with our children. And you guys, there are LOTS of them! We've been missing out! I'm so glad I had this moment to realize there are so many family activities in Phoenix put on by ASU.
Sun Devil Rewards App
If you're looking for more fun and educational activities you should definitely download/register for the Sun Devil Rewards App! It's an easy place to see upcoming activities. You can also check out current news, find Sun Devil Gear- and earn points to get it for free! I am loving seeing what is coming up on campus! There are so many fun activities that we can attend either as a couple or as a family through the app. It's making planning new, unique dates so much easier!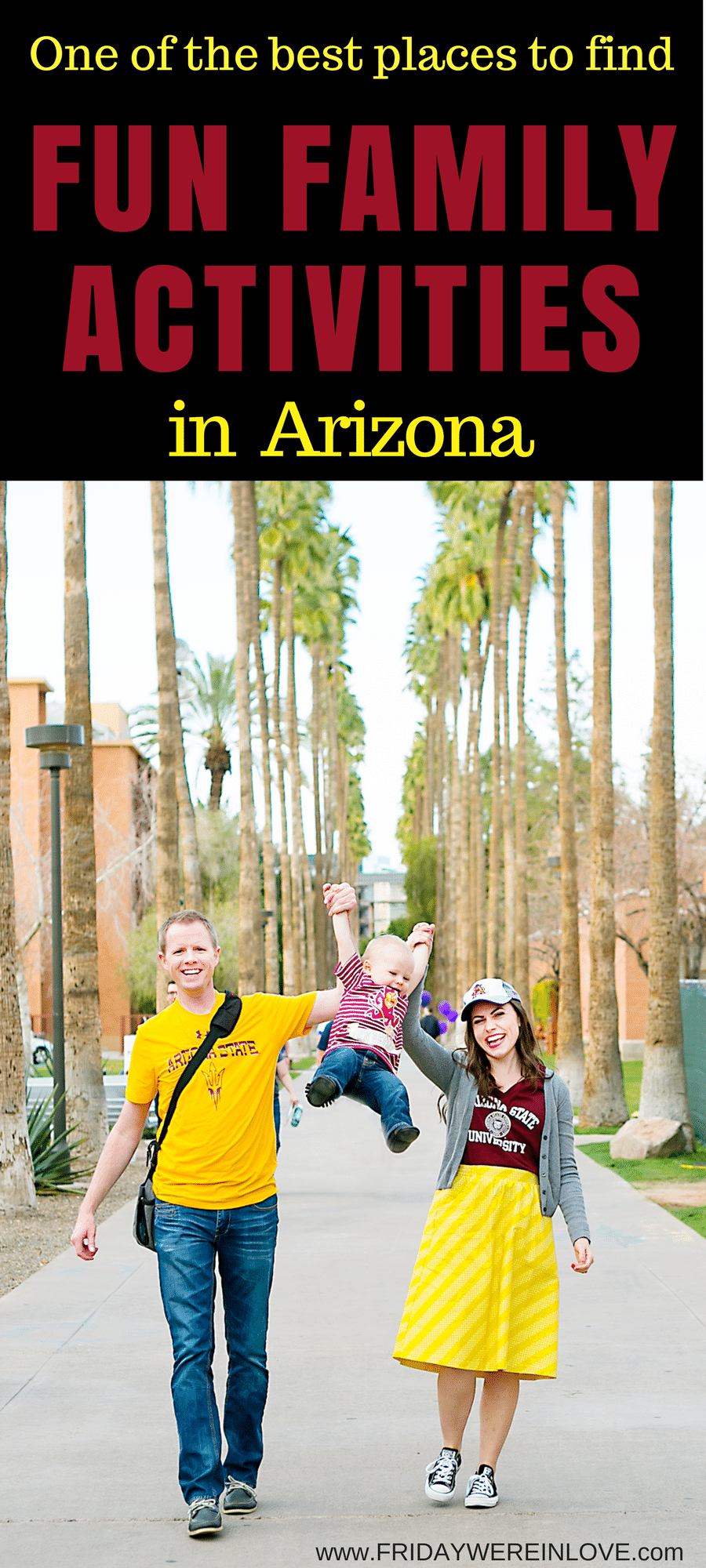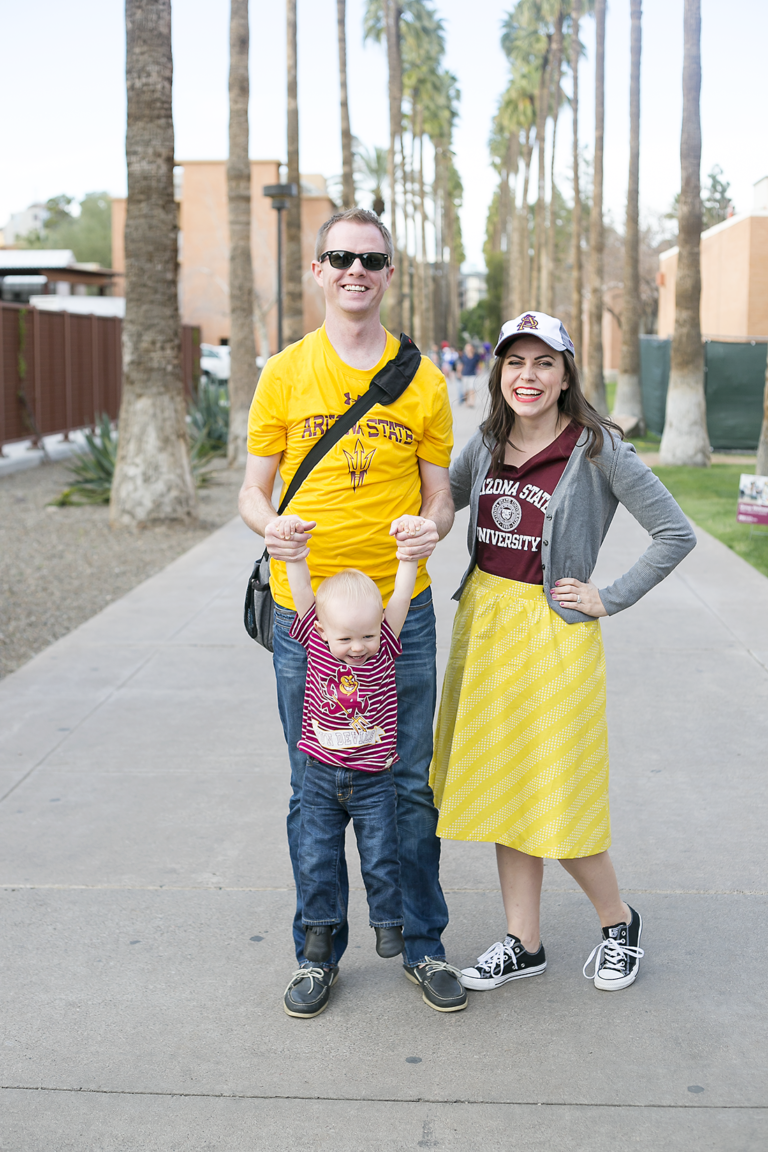 Free Family Activities in Arizona
We plan to make The Night of the Open Door a yearly tradition! Also, we hope our little Sparky fan grows up to love ASU. We want our kids to love the idea of college! And also grow up to love having really cool family events hosted by our favorite local university! We're glad the Sun Devil Rewards App is helping us do that!
This post was sponsored by the @SunDevilRewards App, but our love of ASU and the amazing community events that equal free dates are all our own! #SunDevilRewards
Get 365 Date Ideas!
We want to help you have the best date nights ever! Grab this FREE printable with 365 date ideas, a date for every day of the year so you never run out of ideas!