One Meal Now, One Meal Later: Slow Cooker Chicken, Rice, and Bean Bowl


This easy
slow cooker chicken rice and bean bowl
recipe tastes delicious, and also freezes well for an easy dinner idea and a perfect crockpot freezer meal!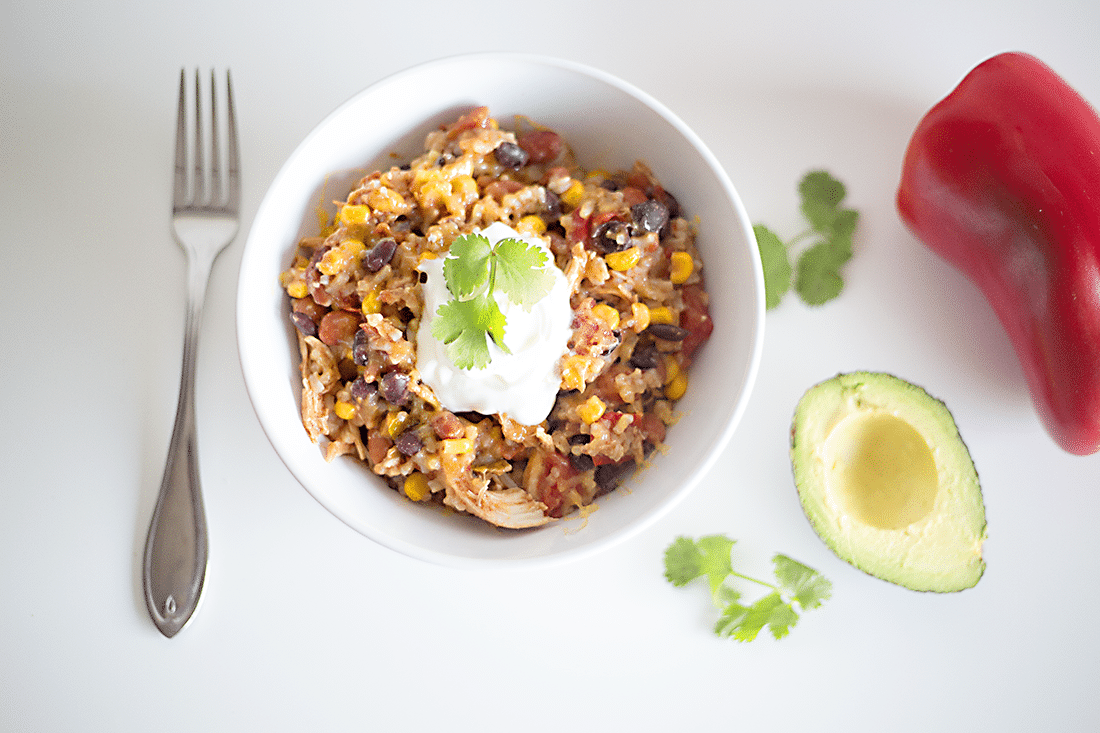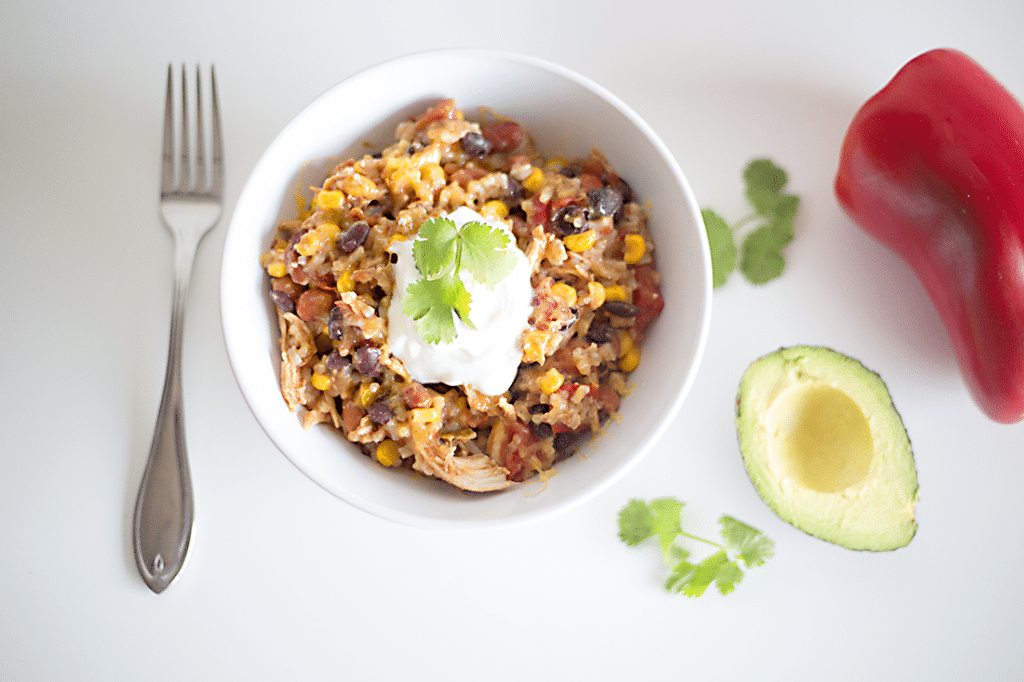 This post was sponsored by S&W Beans as part of an Influencer Activation for Influence Central and all opinions expressed in my post are my own.
I love good food, but I hate spending all my time in the kitchen. I discovered the beauty of freezer meals when I had my first child, and I've never looked back! I share my favorites that are excellent the first time, but taste just as good after spending time in the freezer in my One Meal Now, One Meal Later series.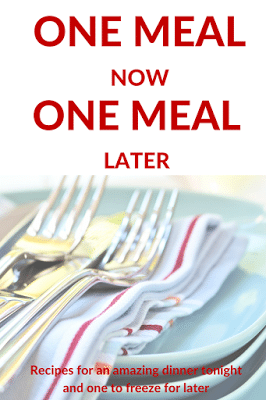 Feel free to make one meal now to enjoy, and double to make one meal later too.
I'm a sucker for all things Southwestern flavored bowls, but I'm not a sucker for how much time and prep they take to make each individual piece. We often only have them when there are the right leftovers of each item. This recipe solves that issue and blends everything together in one easy and delicious slow cooker meal!
SLOW COOKER CHICKEN, RICE, and BEAN BOWLS
Slow Cooker Chicken Bowl Ingredients
1 (15-ounce) can S&W black beans, drained and rinsed
1 (15-ounce) can S&W pinto beans, drained and rinsed
1 (10-ounce) can diced tomatoes
1 (4-ounce) can green chilies
2 cups of frozen corn
1 large or two small red bell pepper(s) thinly sliced in bite-sized pieces
1 clove garlic pressed (1 tablespoon diced garlic from a jar)
2 cups chicken broth
2 teaspoons cumin
1/2 teaspoon salt
1/4 teaspoon black pepper
1 teaspoon chili powder
1 teaspoon onion powder
½ teaspoon cinnamon
1 pound chicken breasts
1 cup instant rice
Slow cooker Chicken Bowl Directions:
First, dump all canned goods in the slow cooker. Just one note on the beans, not all beans are created equal! I love to use S&W because they have the highest standards in the industry and have done so for over 120 years! S&W are experts and choosy cooks know this! Particularly with a slow-cooked meal, they hold up amazingly well and still look and taste fantastic after freezing and cooking, and that's just not true for all beans.
They look great and taste great, and there are a lot of fun varieties you can use to mix up this (and any other) recipe. I love grabbing the chili-flavored beans in pinto or black varieties, and the organic and low-sodium are great options too! And if you're looking to stock up on a delicious freezer meal this is one I HIGHLY recommend!
Add the peppers and garlic on top. Place the chicken breasts on top in the middle.
Stir all the dry ingredients except the rice together in a bowl (cumin, salt, pepper, chili powder, onion powder, and cinnamon. Dump the seasoning in, and be sure to coat the chicken with it.
Cook on high for 3 hours or low for 6. Then, 20 minutes before you're ready to serve, remove the chicken and shred it. Add it back to the mixture in the slow cooker after it's shredded to bite-sized pieces. Finally, add the instant rice and cook on high for another 20-25 minutes with the lid on.
Stir and serve in bowls!
Slow Cooker Chicken Rice and Bean: Toppings
You'll want to top with any of the optional toppings below:
Fresh lime
Sour Cream
Shredded Cheddar/Cotija/Feta Cheese
Cilantro
Tortilla strips
Fresh Avocado
Fresh Tomato
Note this makes one recipe. If you want to double it and freeze an additional meal, you'll need to double the ingredients and prep the second set in a freezer bag. Also, be sure to use it within three-six months of freezing, but if you love burrito bowls as much as we do I doubt that will be any problem!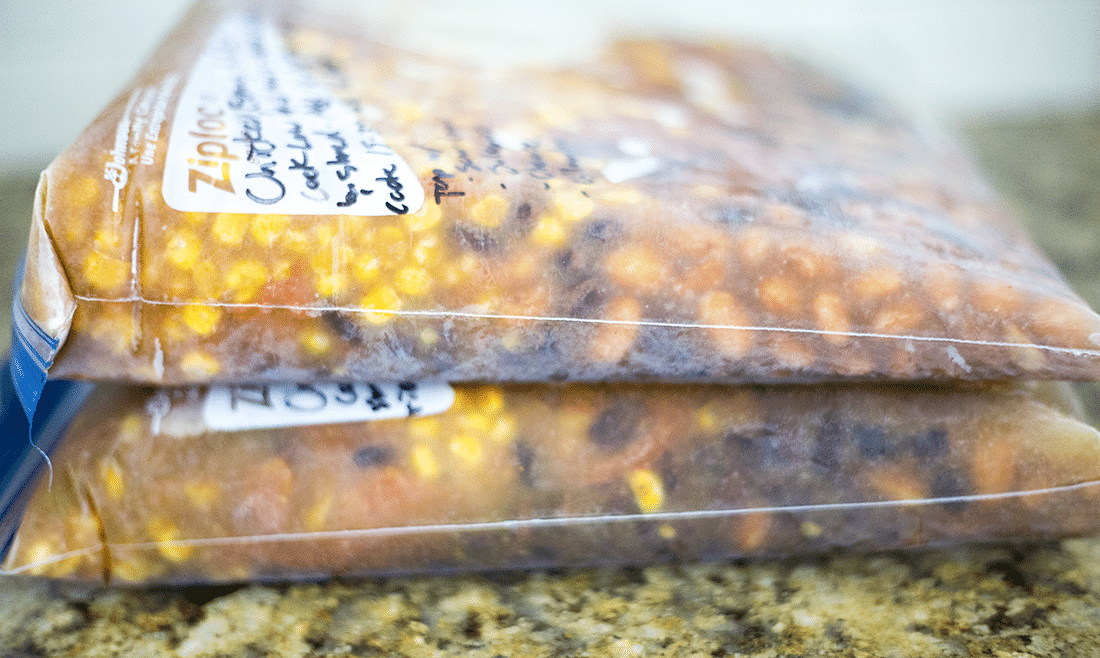 Enjoy an amazing slow cooker freezer dump meal that doesn't taste like the freezer!
Like this slow cooker chicken rice and bean meal? You may like these recipes too:
One Meal Now, One Meal Later: Healthy Crock Pot Enchilada Soup
One Meal Now One Meal Later (One to Eat/One to Freeze): Crock Pot Butter Chicken Recipe
Get 365 Date Ideas!
We want to help you have the best date nights ever! Grab this FREE printable with 365 date ideas, a date for every day of the year so you never run out of ideas!