Easy Al Pastor Tacos in Under 30 Minutes!


When you live in Arizona tacos are essentially considered a food group. I'm pretty sure we eat a different type of taco with a different flavor every night for a month either going out or cooking a particular flavor at home. I love it! From classic street tacos to prickly pear cactus, I'm lucky enough to live in a state that knows how to do tacos right!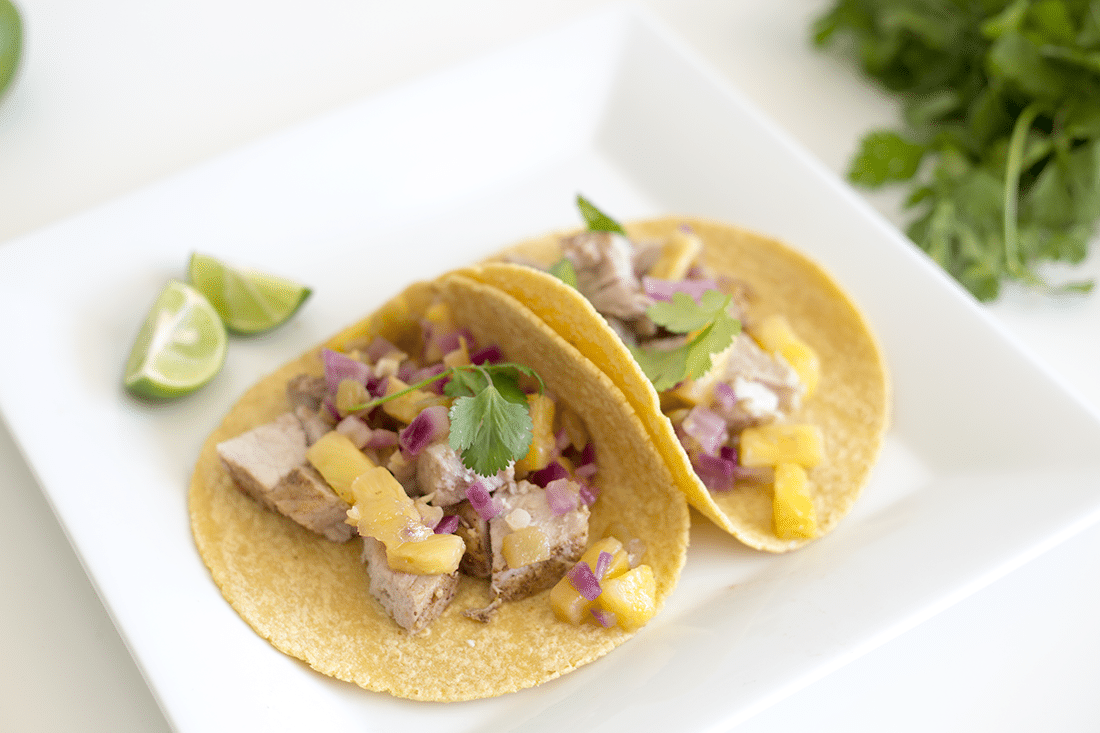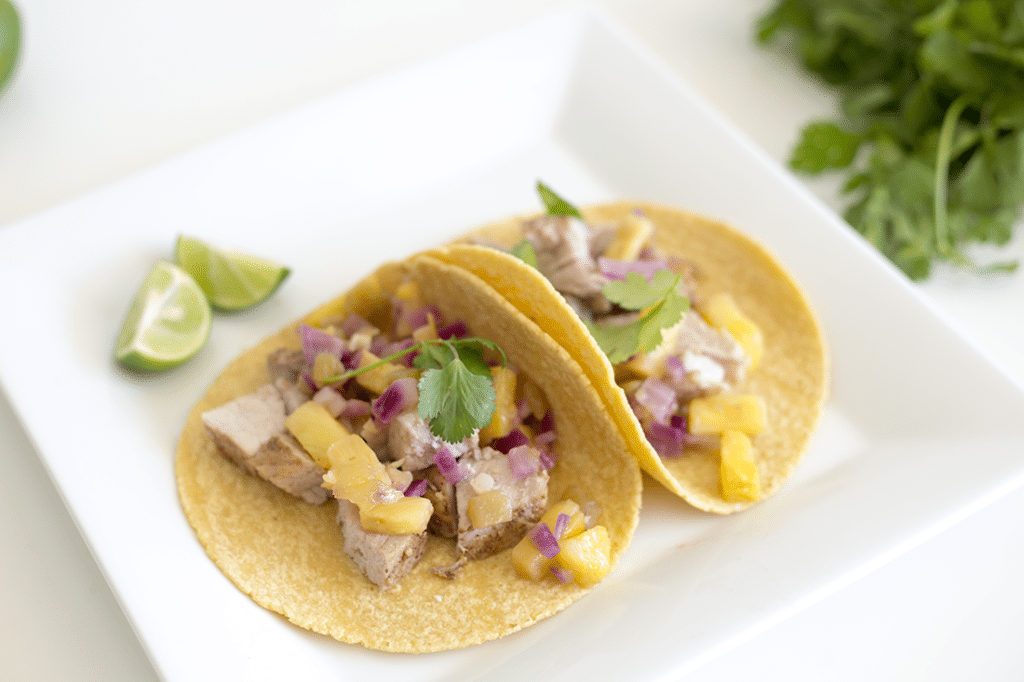 One of my favorite types of taco is the Al Pastor- which is slow marinated pork taco with a sweet either citrusy or tropical fruit type topping that acts as a salsa. It's amazing, it's delicious, and every variety I've tried has had me impressed. There's so much flavor in these tacos and the savory with a hint or sweet is just so good. I often crave them, and to be honest I almost always go out to get them because the traditional recipes take a long time to marinade the meat properly, and are often slow roasted. The time is something I lack, and thus my at-home ability to make these delicious tacos has suffered- until now! I recently did a sponsored Instagram post with a pre-marinated pork brand, and I fell in love! I have so many other recipes I'm ready to try it with, but it's flavorful and delicious and works so well when you need a good shortcut without compromising on flavor or quality. So I'm going to include it here, and this recipe was just too good not to share and keep in the archives as a reference for later!

Easy Al Pastor Tacos in Under 30 Minutes! 
INGREDIENTS
Smithfield Pork Loin- garlic and herb marinade
1 tsp salt
1/2 tsp pepper
1/4 tsp ground cloves
1 tsp cumin
1 tbsp chopped garlic (or 2 fresh cloves if you aren't used the canned stuff)
1 tbsp olive oil
1 fresh pineapple cut into bite sized tidbits
1/2 red onion finely diced
1 (10 oz) can diced green chiles
fresh corn tortillas
DIRECTIONS
Preheat the oven to 375. Cut the pork loin in half, this speeds up cooking time and helps you add a few of the al pastor flavors. It comes ready and it's good on its own, but we're going to put just a couple more things on the unmarinaded center for even more flavor. In the open seam sprinkle the salt, pepper, cloves, cumin, and garlic and spread evenly. Place on a baking sheet and cook for 30 minutes.
While the pork is cooking, prep the topping. Start by cutting the pineapple by removing the skin and the core, and chop the soft sweet part into bite-sized tidbits. You'll then want to grab your 1/2 red onion and finely dice it. Open the can of green chiles and place all three ingredients next to your stovetop, ready to cook.
In a saucepan, heat the olive oil until hot and ready to saute. Start with the onion and saute until they are starting to look translucent and mostly cooked. Then go ahead and dump in the pineapple. Cook for about two minutes, and then add the can of green chiles. Cook until the pineapple is tender and you have a fragrant smell. Be careful not to overcook, it's much better when it's not mushy but just cooked to tender. You may want to wait to cook it until you only have 5-10 minutes cooking time left on the pork.
When the pork is done, cut into bite-sized pieces on a cutting board. You can then assemble your tacos in your tortillas with pork on the bottom and the pineapple salsa mixture. Eat immediately, and enjoy all the flavors of the slow roasted taco in 30 (ish) minutes!
Get 365 Date Ideas!
We want to help you have the best date nights ever! Grab this FREE printable with 365 date ideas, a date for every day of the year so you never run out of ideas!