Easy Cheesy Instant Pot Lasagna Bake
This easy cheesy Instant Pot Lasagna Bake supplies all the flavors and comfort of traditional lasagna in a fraction of the time! You won't believe how easy this pressure cooker lasagna bake casserole is and how delicious!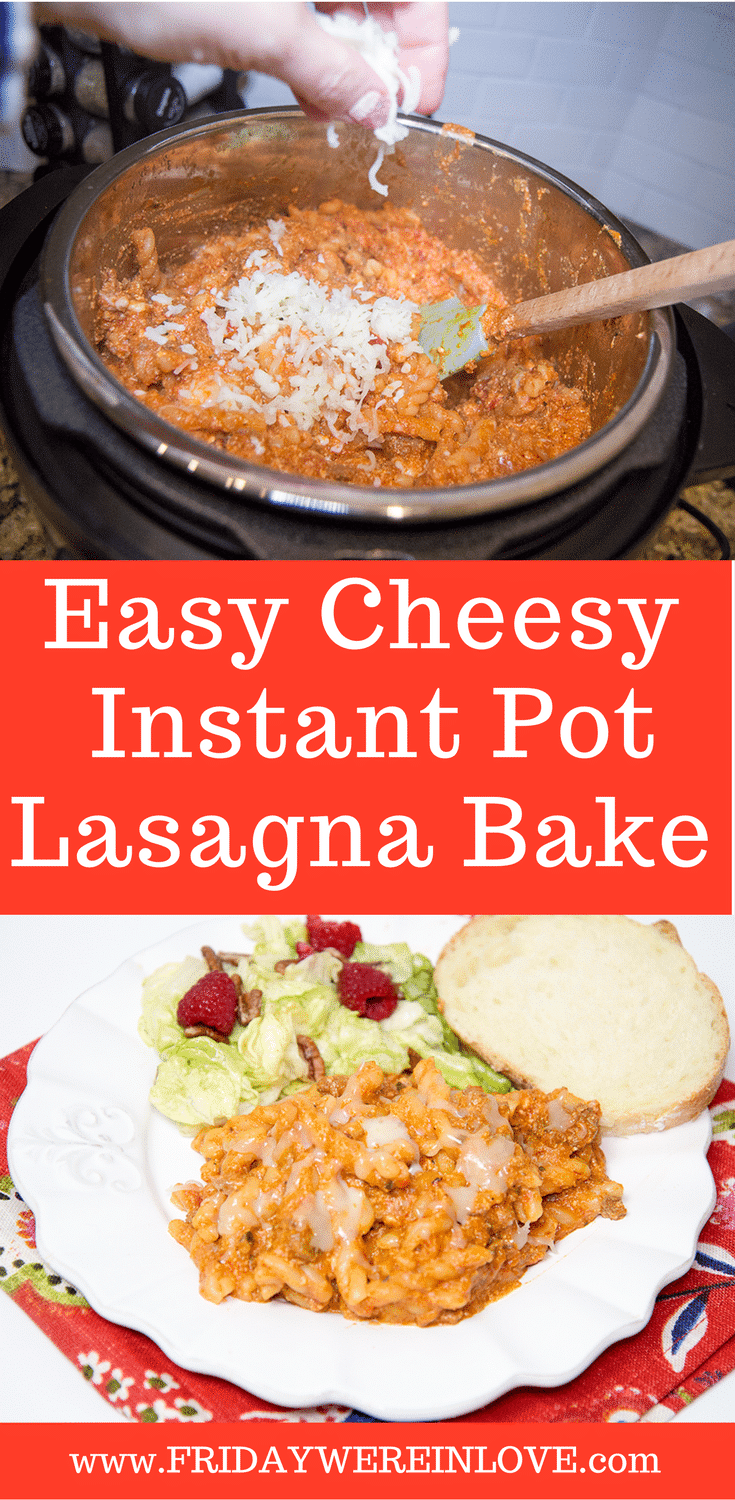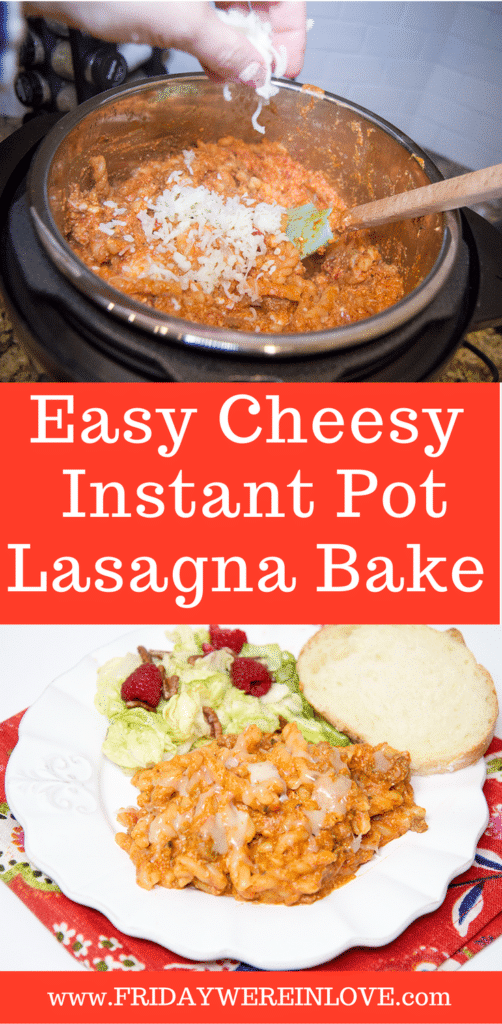 A few months I was at a youth event for church and had some time to sit on the side of the activity and be with some of the other adult leaders and just chat. It was early December and one of them remarked she was so excited to get an Instant Pot for Christmas. Of course, this topic catapulted the group into an elevated mood of excitement all present had acquired one in the past year and were loving the quick and easy cooking method!
I was one of the newbies who had only had mine a couple of months, but I was just about to film the how to use your Instant Pot for the first time tutorial and shared that I was just really getting the hang of things. I was flooded with a bunch of great advice, some shortcuts, and maybe even a few laughs when I told them I was waiting 10-20 minutes after a quick release to open- they all assured me once the steam is gone you're good, and these are people who use them every day so I decided to listen (but I still wait 5 minutes because I'm that big of a chicken, and apparently only a partial listener).
We started to talk about recipes and one of the most amazing chefs I've ever met told me she was inventing them as she went and using her Instant Pot every night while undergoing a kitchen remodel. As she started to share some favorites I let her know that the world really needs her to start a food blog. She laughed, she's a busy full-time nurse and full-time mom to four teenage girls, but I kept letting her know I know she'd be so successful and so original with her amazing culinary taste! She thanked me, declined, and still shared one of her easiest concoctions that I took notes on and have now made several times when I'm in a dinner pinch. It takes about 5 minutes to prep, 15 to cook, and you get the same flavors of lasagna in no time! So thank you Michelle, and I promise I'll remove this and let you share it on your food blog that I'll keep harassing you to create someday!
EASY CHEESY LASAGNA BAKE IN THE INSTANT POT RECIPE: 
Ingredients: 
1 lb. Lean Ground Beef
2 Jars of Spaghetti Sauce
1 Jar of Water
1 lb of Your Favorite Pasta
1 Package Ricotta Cheese
2-3 Cups Shredded Mozzarella Cheese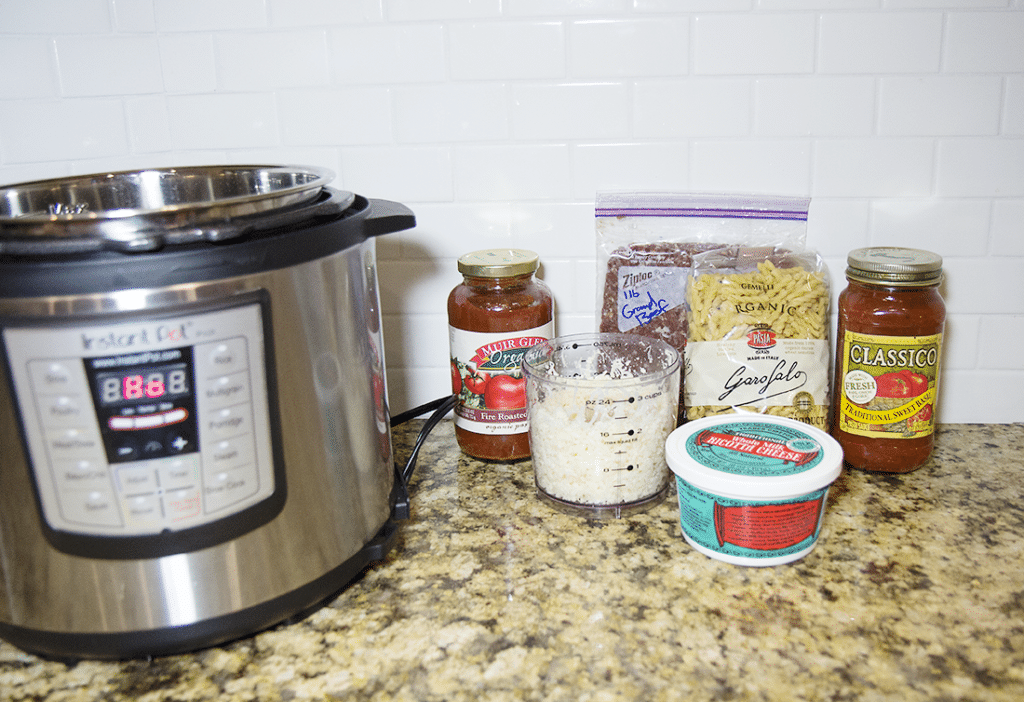 Instant Pot Lasagna Casserole Directions: 
First turn on your Instant Pot to saute mode, and brown the ground beef. Drain the excess fat.
Dump both jars of sauce over the beef, add one jar of water, and stir together. Dump in the ricotta and stir. Add the lb of pasta and stir so it's covered with liquid.
Cover and seal the Instant Pot, and hit the stew/sauce button. You'll want it to cook for 15 minutes on stew/sauce.
When it's done do a quick release, wait another couple of minutes to be safe (in my book; but some say wait longer and the recipe creator laughed and told me you're good instantly once the steam is vented).
Add the mozzarella cheese on top and stir. You'll get a very cheesy, very lasagna-esque pot full of goodness.
Serve instantly, and enjoy really amazing leftovers if your family doesn't lick the pot clean!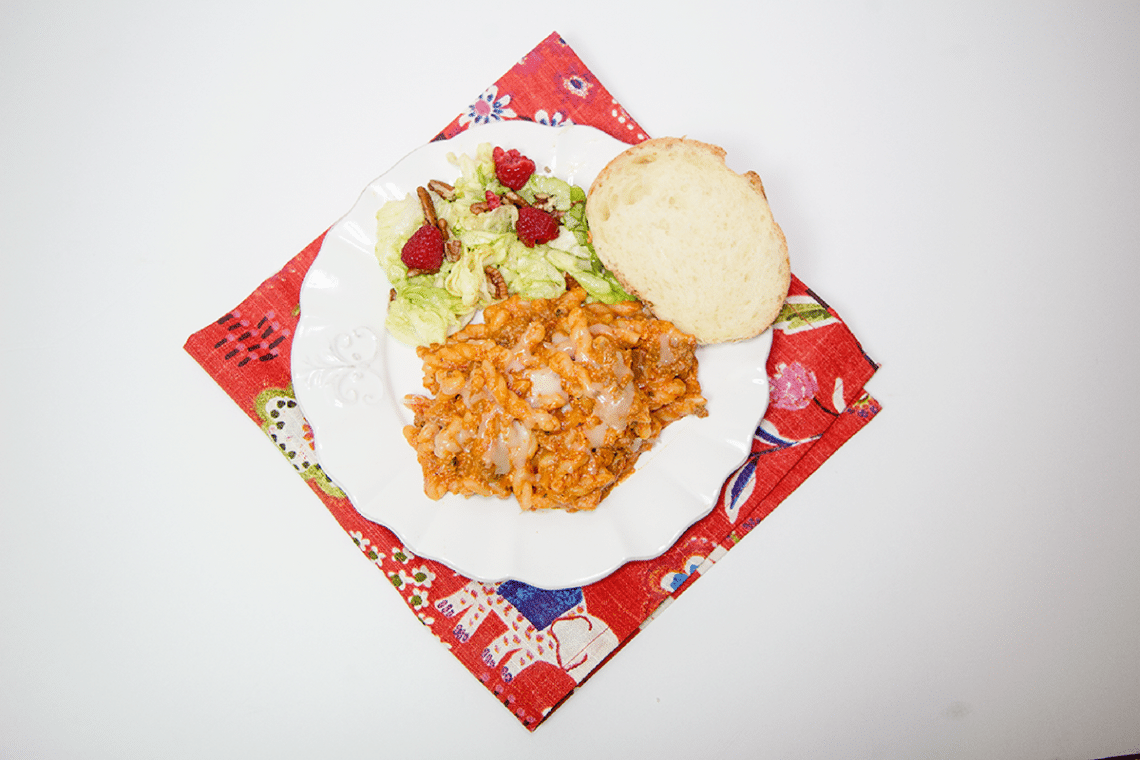 Get 365 Date Ideas!
We want to help you have the best date nights ever! Grab this FREE printable with 365 date ideas, a date for every day of the year so you never run out of ideas!