Date Info: 
Fondue Picnic at Home 
Price: Cost of food (I'd plan $20-$50)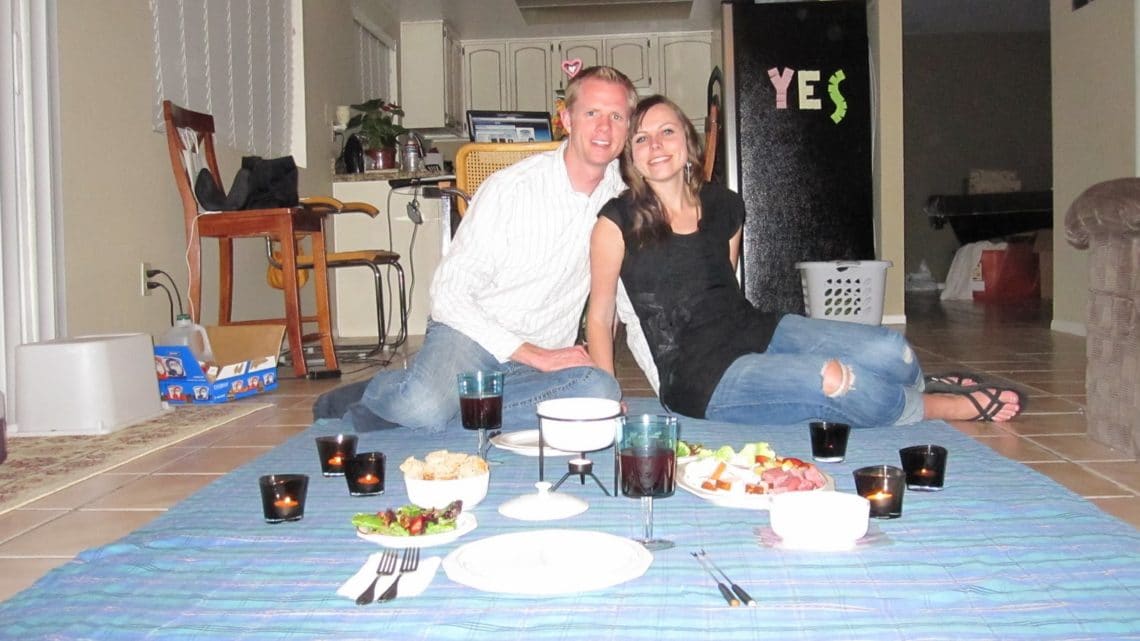 I took Jacob to The Melting Pot last fall for his birthday- we had a lot of fun! We both decided we like to cook enough we could probably recreate the experience at home for a fraction of the cost. So, I decided to buy some great cheese (yes the type you buy makes a difference), pick up some artisan bread, plan a salad, and get some dipping items. I also thought a picnic style on the floor would be a little more romantic and different than the usual table. This was the setup: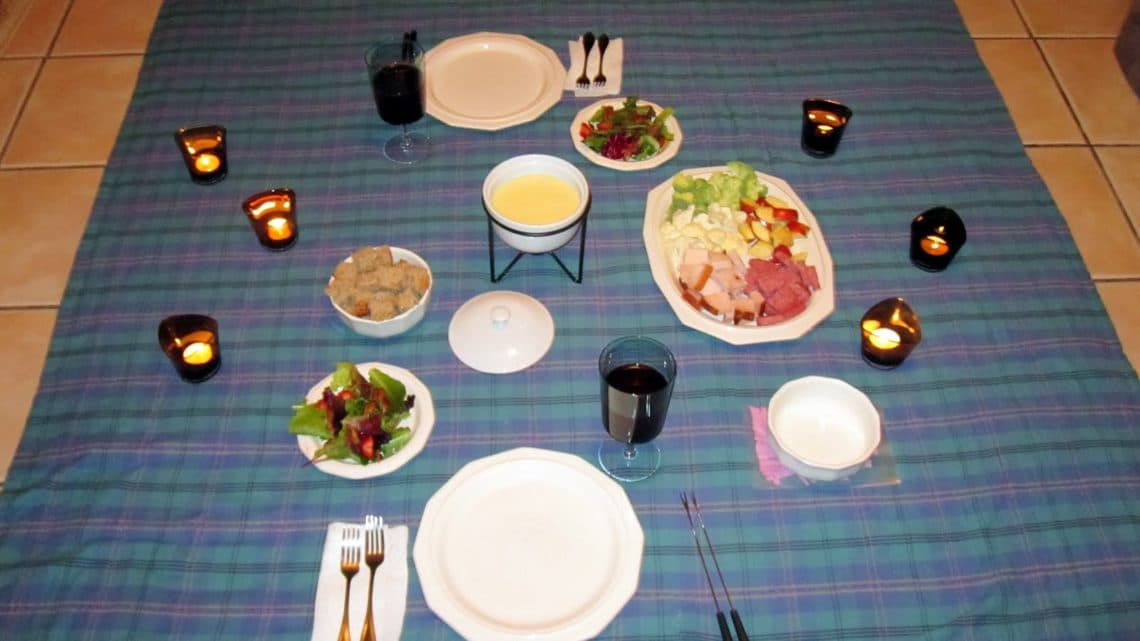 And this was what we dipped for dinner: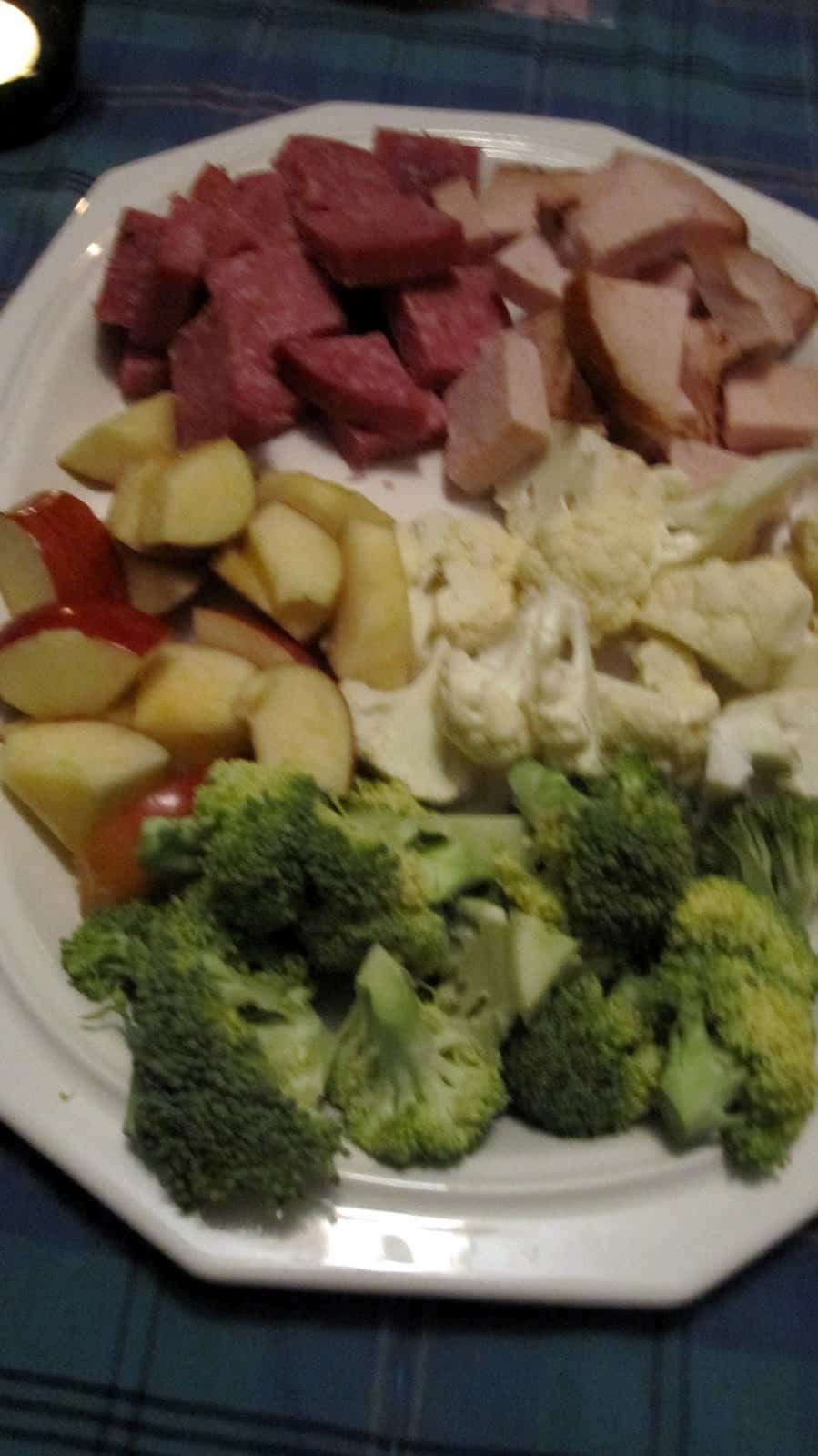 Salami from the local deli cut into cubes, deep fried Cajun turkey cut 1 inch think then into cubes, apples, cauliflower, and broccoli
And here's what we dipped it in: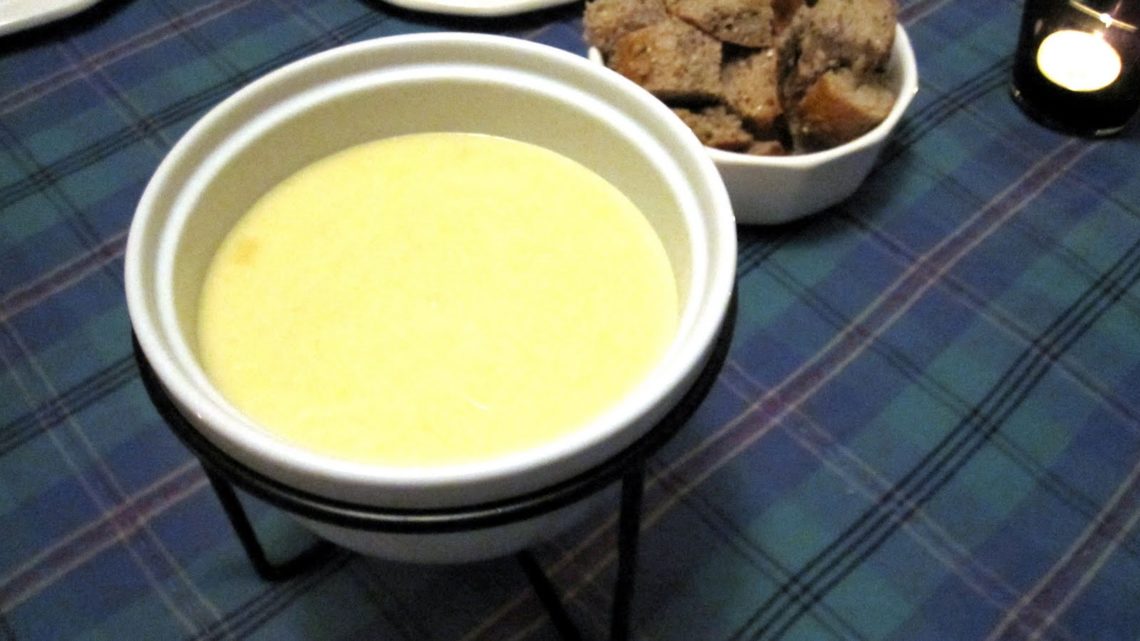 Recipe: 1 cup white wine (cooking works great for non-alcoholic users),
1/2 lb grated fontana cheese
1/2 lb grated Gruyere cheese
2 Tbsp cornstarch
Boil wine until alcohol burns off (or just to a boil if using cooking wine), meanwhile combine cheeses and add the cornstarch to the bowl, this will coat the cheese and help with consistency. Add about a half cup at a time and slowly stir into wine until melted, and until all cheese is combined. Transfer to a fondue pot and keep warm on low while serving.
I tried to recreate some salad too, it just has pecans, strawberries, feta cheese, and balsamic vinaigrette on it: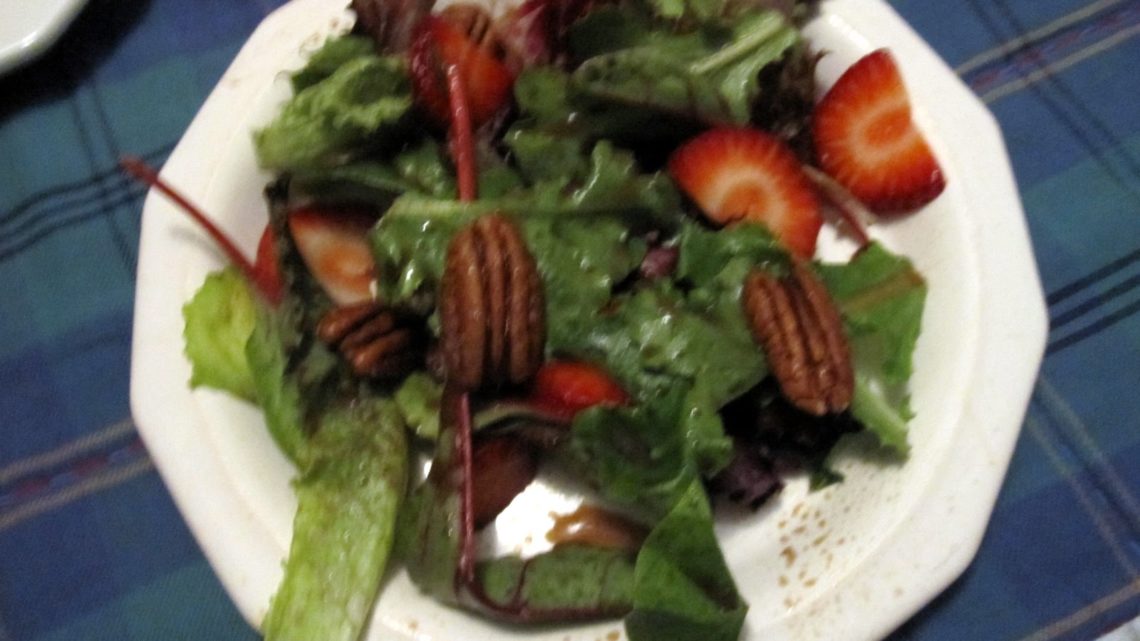 And then there was a catch 22 to the normal dipping and eating. Fondue is a very social culinary experience, and although we know each other quite well, I decided there are always quirky things you just don't always know no matter how long you've been married. I created a list of hundreds of questions for another date before there was Jacob and Camille officially that we used for getting to know you questions. I chose the ones that were extra funny/quirky and still had hundreds for us to use.
The rule was this: for every bite of food you ate, you had to answer one of the questions.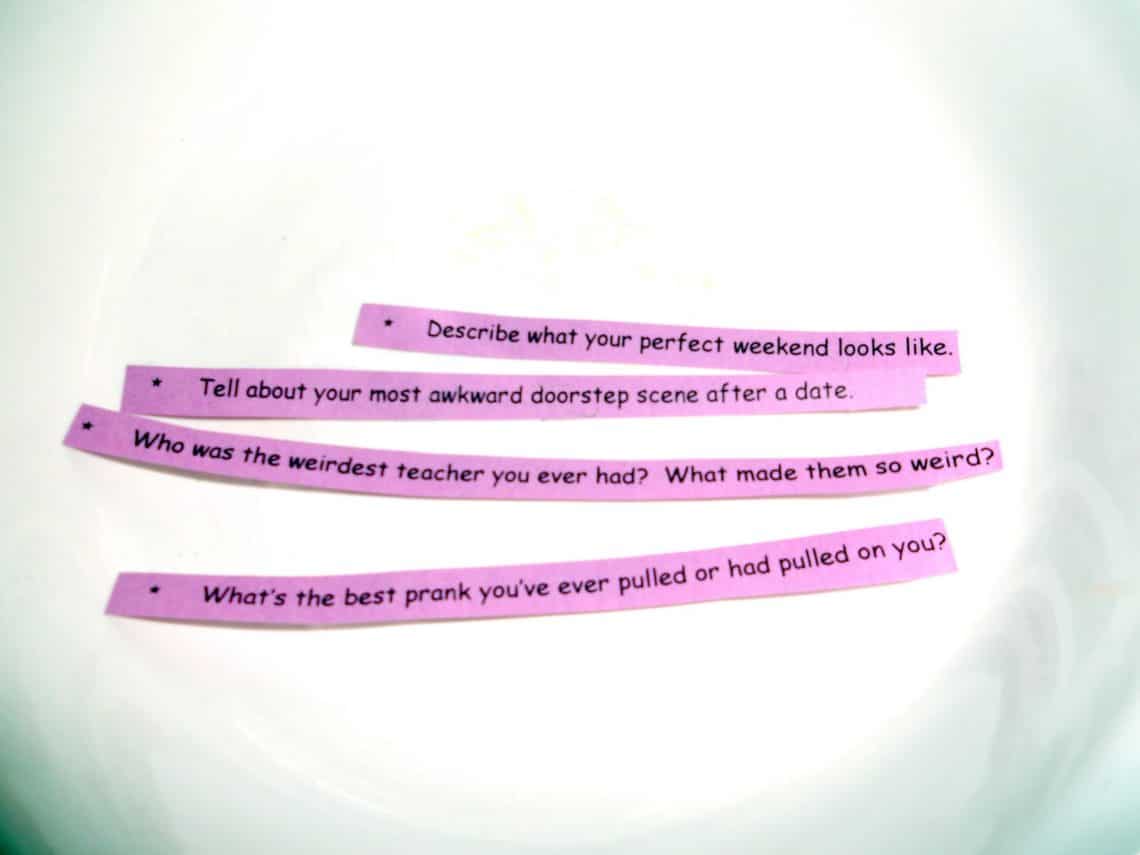 This made us laugh, have some tender expressions, and really get to know some funny things (like we both broke our arm roller skating before age 10- how crazy is that?)
I had dessert prepped with pretzel rods, rice krispy treats, brownies, strawberries, pineapple, and bananas, but I have to admit that we were so full after the main course we had to put the chocolate fondue on hold for another night and just enjoyed our cheese with artisan bread, meat, and veggies the most.
This was one of our funnest
dates we've ever had at home
. Who says you have to spend $100 to have The Melting Pot experience? Clearly these are two happy campers!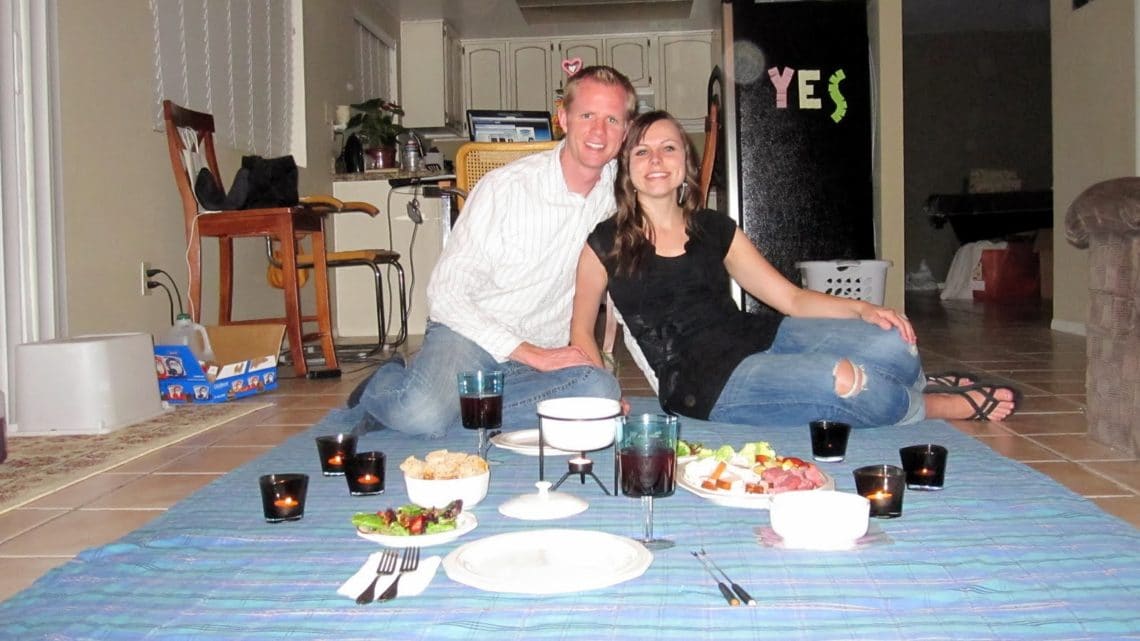 Get 365 Date Ideas!
We want to help you have the best date nights ever! Grab this FREE printable with 365 date ideas, a date for every day of the year so you never run out of ideas!