20 Books Every New Mom Should Have in Their Library
Must have children's books every home library should have. 20 Books every parent should include when buildling a home library that you'll love reading over and over again!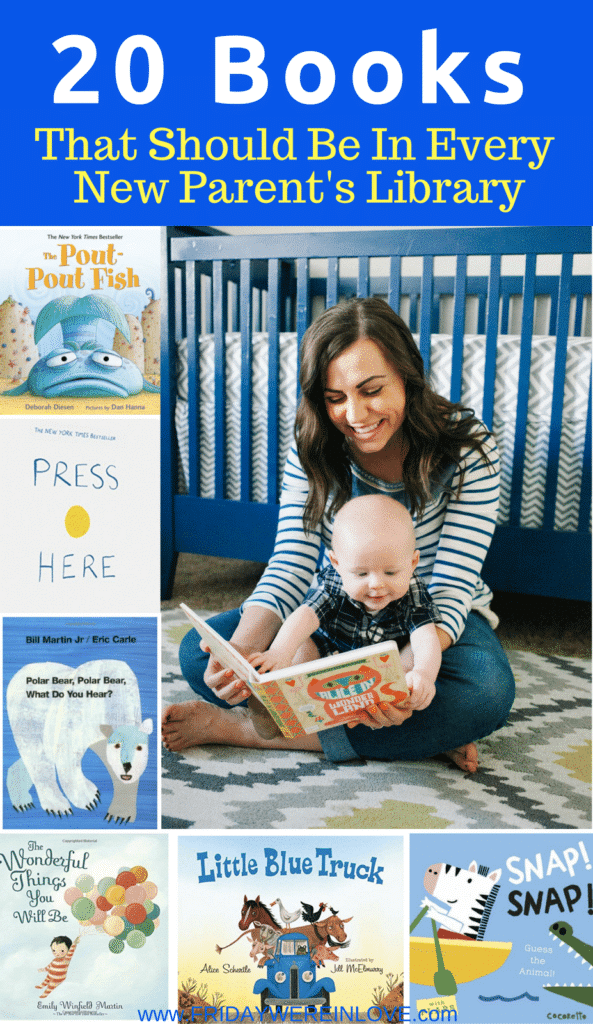 Can I make a small confession here, I spent my junior high years hoping to grow up to be an author. Not just any author, I wanted to write children's books. I wrote several as a teenager and at one point almost convinced my very talented football star friend who was also an amazing artist to illustrate one for me. It never quite panned out, he was busy and I was busy, and I moved on to study English Literature in my undergrad hoping I'd teach high school by day and write by night. My tastes evolved and business and marketing and digital publishing became my career, so in a way, I tell myself I'm still living my childhood dream to be an author in some form. Who knows, maybe this confession will give me the nudge I need to start writing again and to try to realize this dream.
Anyway, I'm telling this because I've been a closet children's book lover for a long time, even before I was lucky to get my little miracle baby of my own. I'm always on the hunt for the next book for our library, and my son owns more books than clothes or toys.
And yet, I'm still a bit of a minimalist mom believe it or not, and I try to only buy books I think he'll really love, we'll really love reading to him, and will last and be enjoyable for several years. Now that we're a year and a half into parenting, I've noticed there are some that really fit this bill and have given us more bang for our buck, have been enjoyed since he was a small infant, and I think he'll continue to enjoy for at least another year or two.
If you're a new mom hoping to build a library, someone gifting books for a new mom, or a parent or caregiver just trying to find great reads you can enjoy again and again, I want to share our absolute favorites with you, what we love about them, and what makes them worth the valuable spot on the bookshelf!

The Best Children's Books for Building A Home Library
Any others your kids have adored from infancy to about age two or three? I'd love to hear your most loved books in the comments!
Like this parenting post? You may like these too:
Where the Wild Things Are Nursery
Get 365 Date Ideas!
We want to help you have the best date nights ever! Grab this FREE printable with 365 date ideas, a date for every day of the year so you never run out of ideas!